This shop has been compensated by Collective Bias, Inc. and its advertiser. All opinions are mine alone. #GreenMountainGoodness
So many of us want to give back and help out but feel as though we can't make a big enough impact to matter.
However, that's simply not true. The choices we make and the actions we take each day are just as important as large gestures.
Even the choices we make while shopping for coffee at Walmart matter.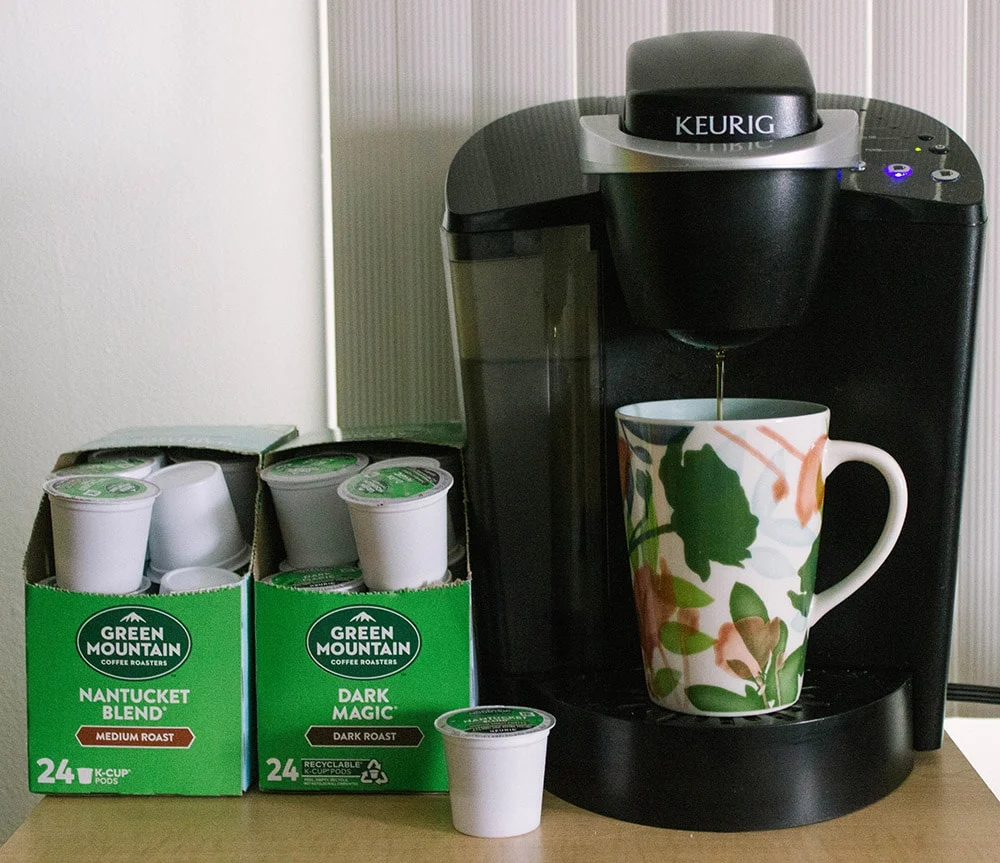 There is no shortage of causes out there. The world needs a lot of help. It seems as though we all have something that pulls on our heartstrings a little bit harder. For me, that's animals.
I care about a lot of things, but anything with animals calls to me just a little louder.
Easy Ways to Help Shelter Dogs
I know I'm not alone in this. So, if you can't do the obvious things like rescue, foster, and donate money to shelters, here are some easy ways to help your local shelter and make better choices for the planet.
Choose Brands that Give Back
Thankfully, you can make better choices that are still incredibly convenient for you by shopping at Walmart.
As a huge coffee lover, I like to choose Green Mountain Coffee Roasters®.
Not only do Green Mountain Coffee Roasters deliver a rich and delicious taste, but they are a reputable brand that cares about social responsibility.
I was happy to hear that Green Mountain has a seedling program to help plant more trees in the area where they farm for coffee beans.
The Green Mountain brand is actively focusing on sustainability and creating ways to help the land and people in their farming areas.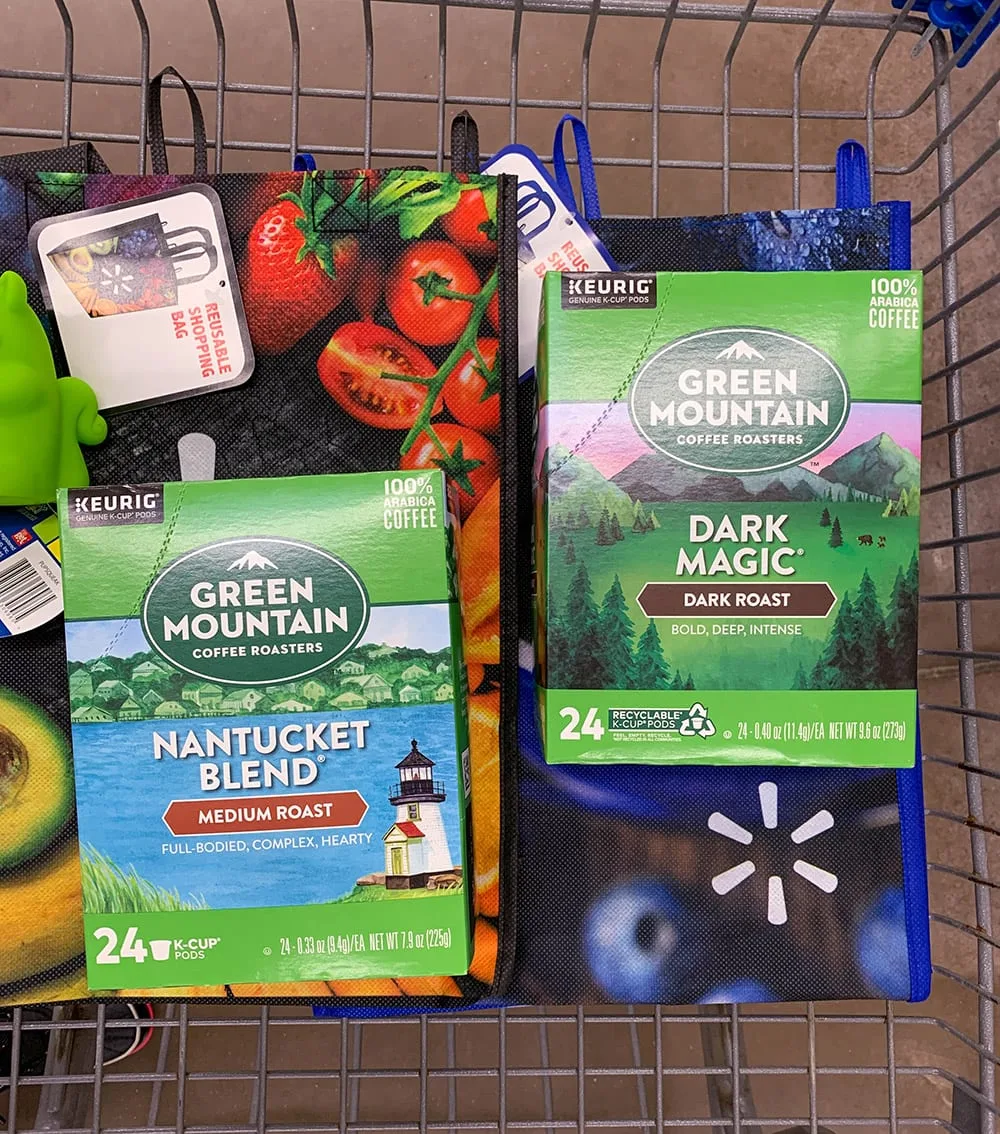 I grabbed a couple of boxes of Green Mountain during my last Walmart trip.
Shopping at Walmart is easy whether I choose to browse the aisles myself, or use the handy grocery pickup.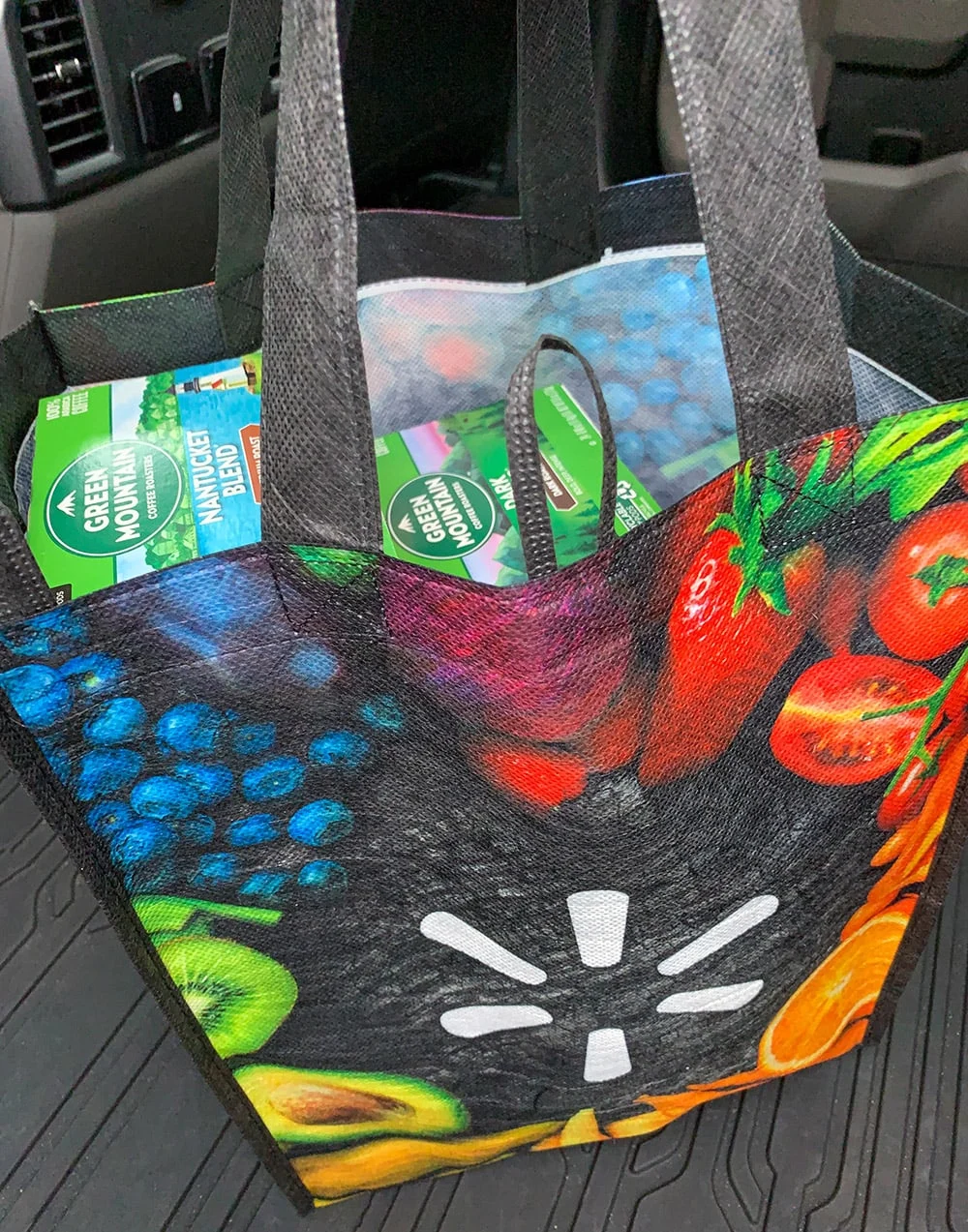 I quickly found my two favorite varieties of Green Mountain, Nantucket Blend and Dark Magic, and I was off to tackle the rest of my day.
One of the things on my to-do list was to go through closets. I decided to create some dog toys from Mike's old t-shirts.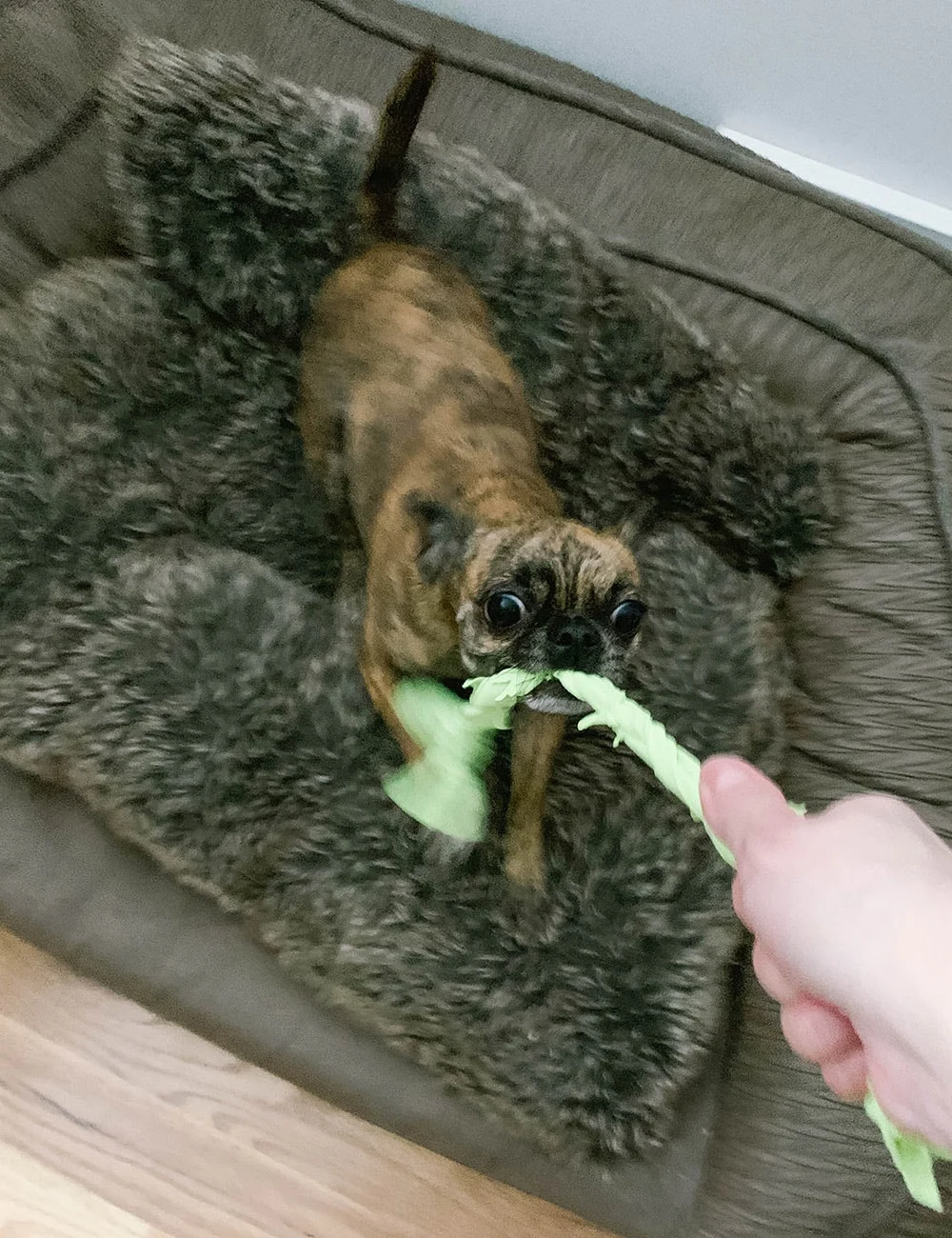 Upcycle Shirts into Toys
If you have old shirts that are too worn to donate to people, you can easily turn them into dog toys.
Since Mike is in construction, his shirts are bright colors for safety.
They wear out quickly, so I never have a shortage to shred into dog tug toys.
I make a few for our dogs and then additional ones to donate to our local animal shelter.
All you do is cut or tear an old shirt into strips.
Tie one end, braid the strips, and tie the other ends.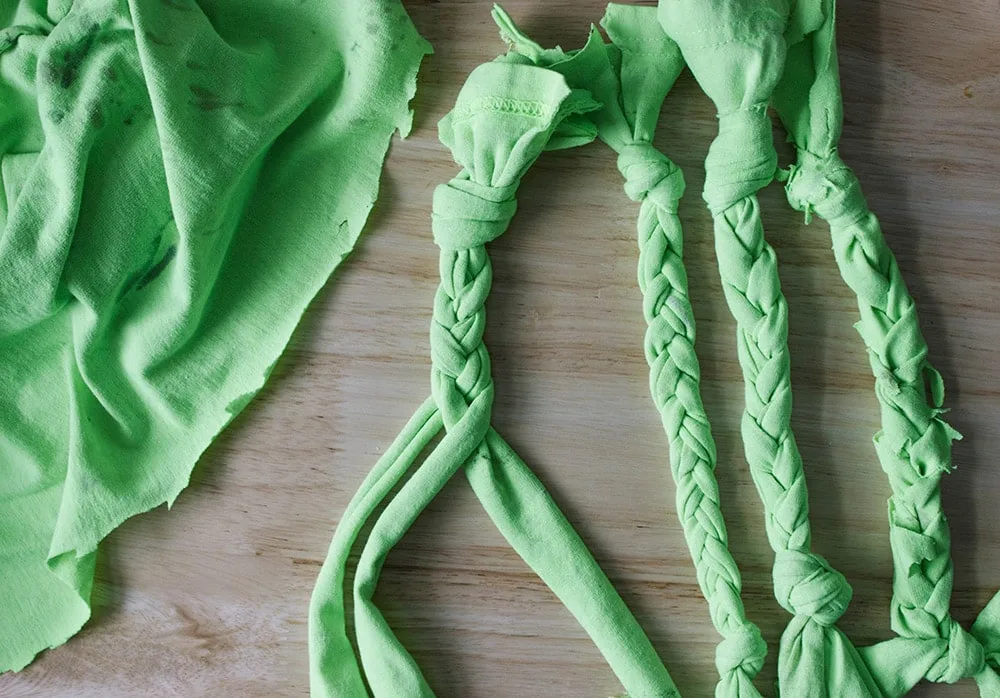 It's impossibly easy even if you aren't crafty.
Making these dog toys from old shirts is actually quite therapeutic.
I love to grab a cup of coffee, a pile of old shirts, and rip away!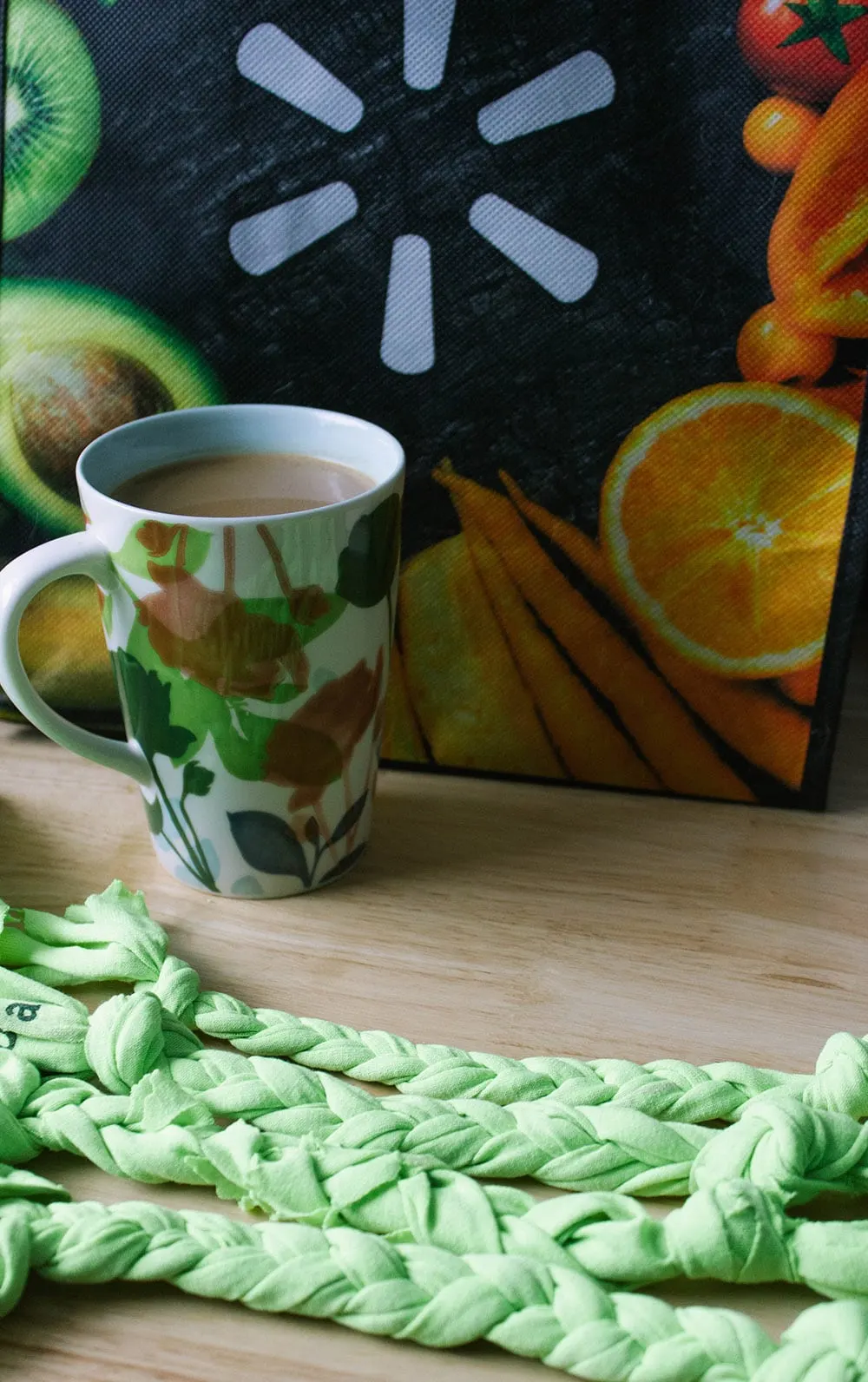 Load up a Walmart reusable bag with these DIY dog toys and other essentials for your next donation.
Create a Care Package
Our local shelter always has a list of items they need on their website.
The list contains obvious items, like pet food and supplies, but it also has things you may not think of.
There are office supplies listed, cleaning products, and other items that a vet can use.
See what your local shelter has on their list and perhaps, you might have a few of the items in your donate pile.
Many animal rescues and shelters also have public wish lists online.
You can add items to your cart and ship directly to them.
This is probably the easiest and fastest way to help a shelter.
Choose what's in your budget and ship something off to your shelter.
It may not seem like much, but imagine if everyone you know picked one thing on their list — it will really add up.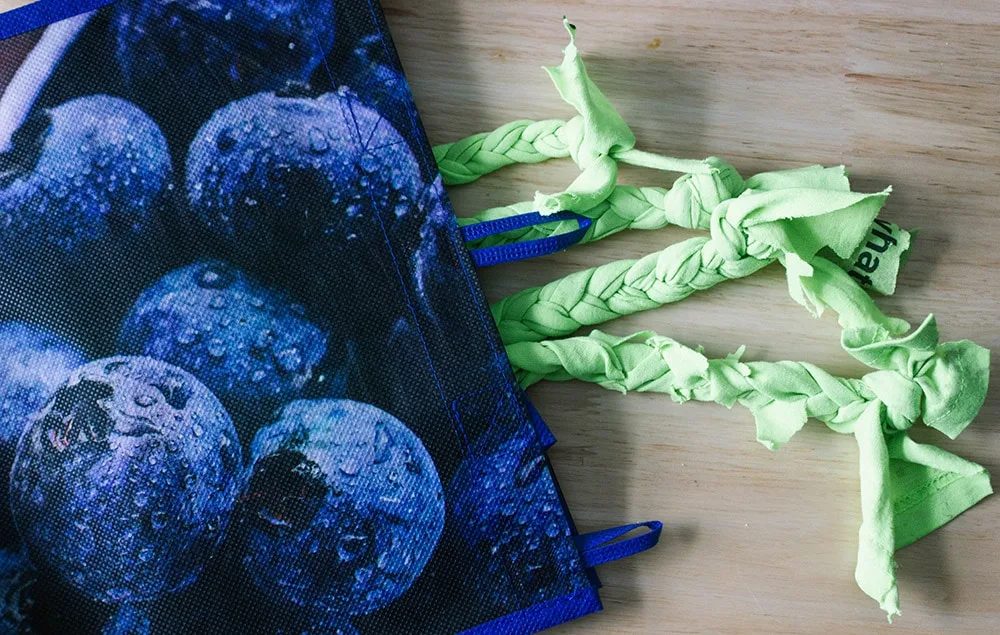 Post Animals on Social Media
Call your shelter to ask for permission, but posting animals to your own social feed is a fun way to help them gain exposure.
Visit the shelter and get to know a few animals. Take pictures and create little bios for them to post on your channels.
You never know who may see your posts and fall in love with a fur friend they'd love to adopt!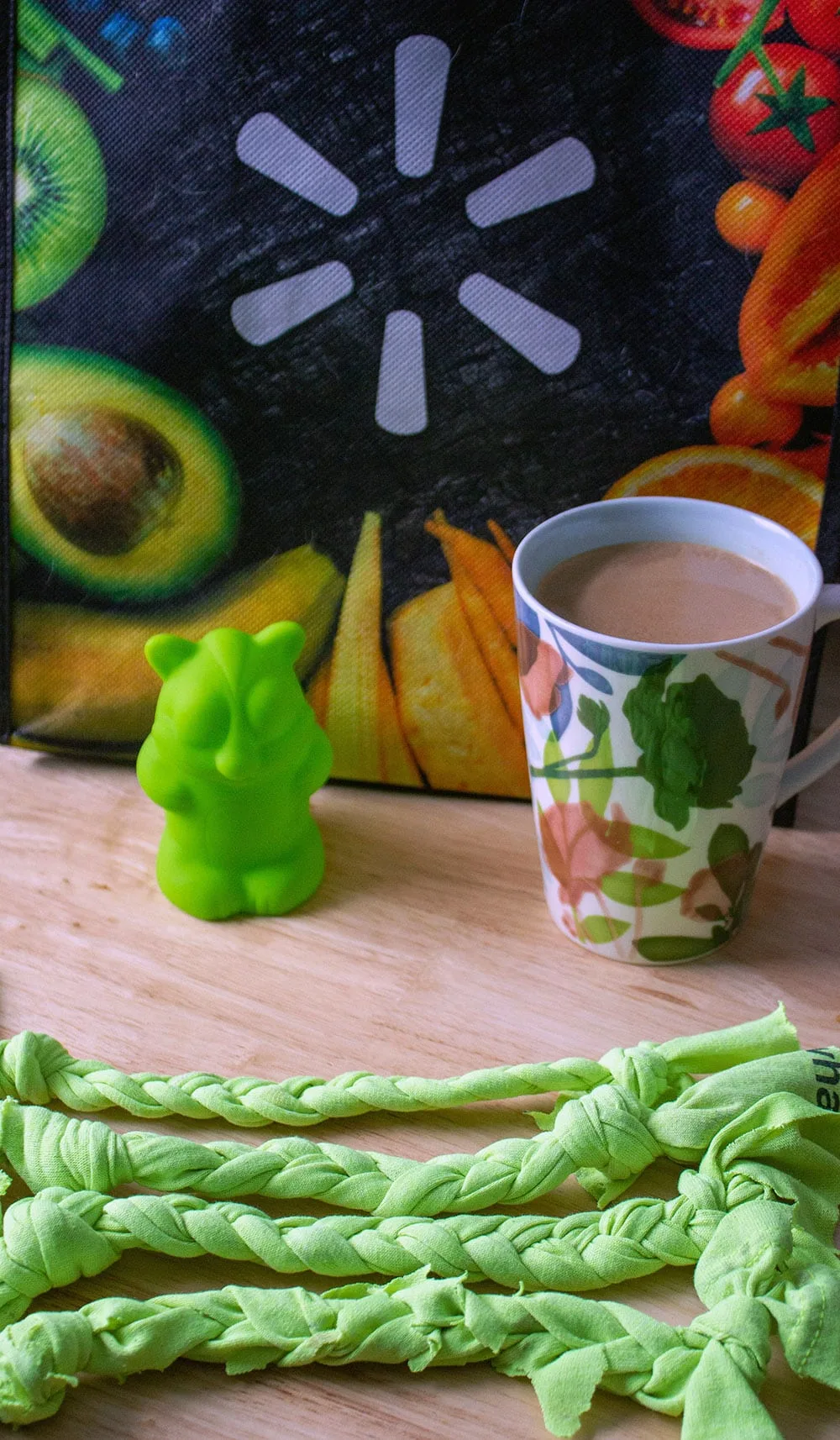 Donate Services
Donating time is just as valuable as donating money in so many cases.
Don't discount the services you provide or even your hobbies when you think of how to help shelters.
Think of things you are good at and how they may be of value at a shelter.
If you create a lot of crafts, you can make a gift basket for the rescue or shelter to use during their next fundraiser.
Love to paint? See if your local shelter could use a repaint in the building.
Do you drive a lot? See if you can help transport animals.
You get the point, get creative and think of ways to easily help out.
Call your shelter first to see what they allow, what they need, and if there are requirements to get involved.
Then, grab a cup of creamy or bold Green Mountain coffee and get creative!
Visit Walmart to purchase Green Mountain Coffee today!
Keurig and K-Cup are trademarks of Keurig Green Mountain Inc., used with permission.