This is a sponsored conversation written by me on behalf of Tyson Foods, Inc. The opinions and text are all mine. #TysonGamedayatMeijer #CollectiveBias
It's time to get ready for game day celebrations. Grab the "Home Food Advantage" by stocking up on favorites at Meijer.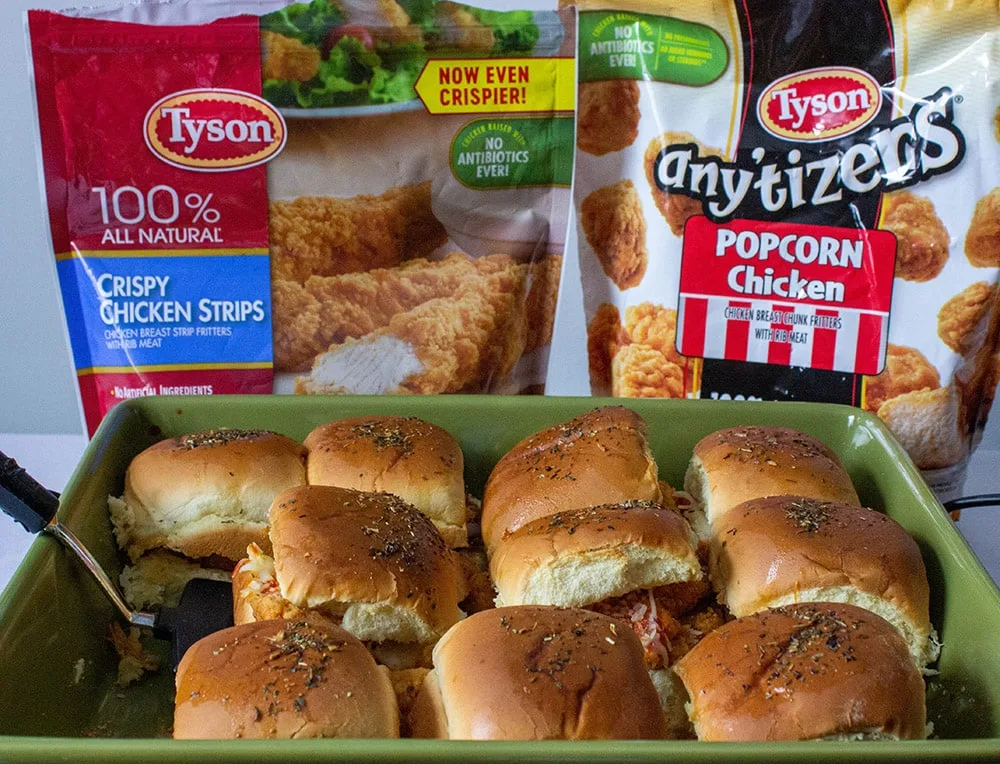 Game Day Snacks
Brands that you know are a hit with everyone like, Tyson® products, Hillshire Farm® ​products​, and State Fair® Corn Dogs​ are essential for easy and epic game day gatherings.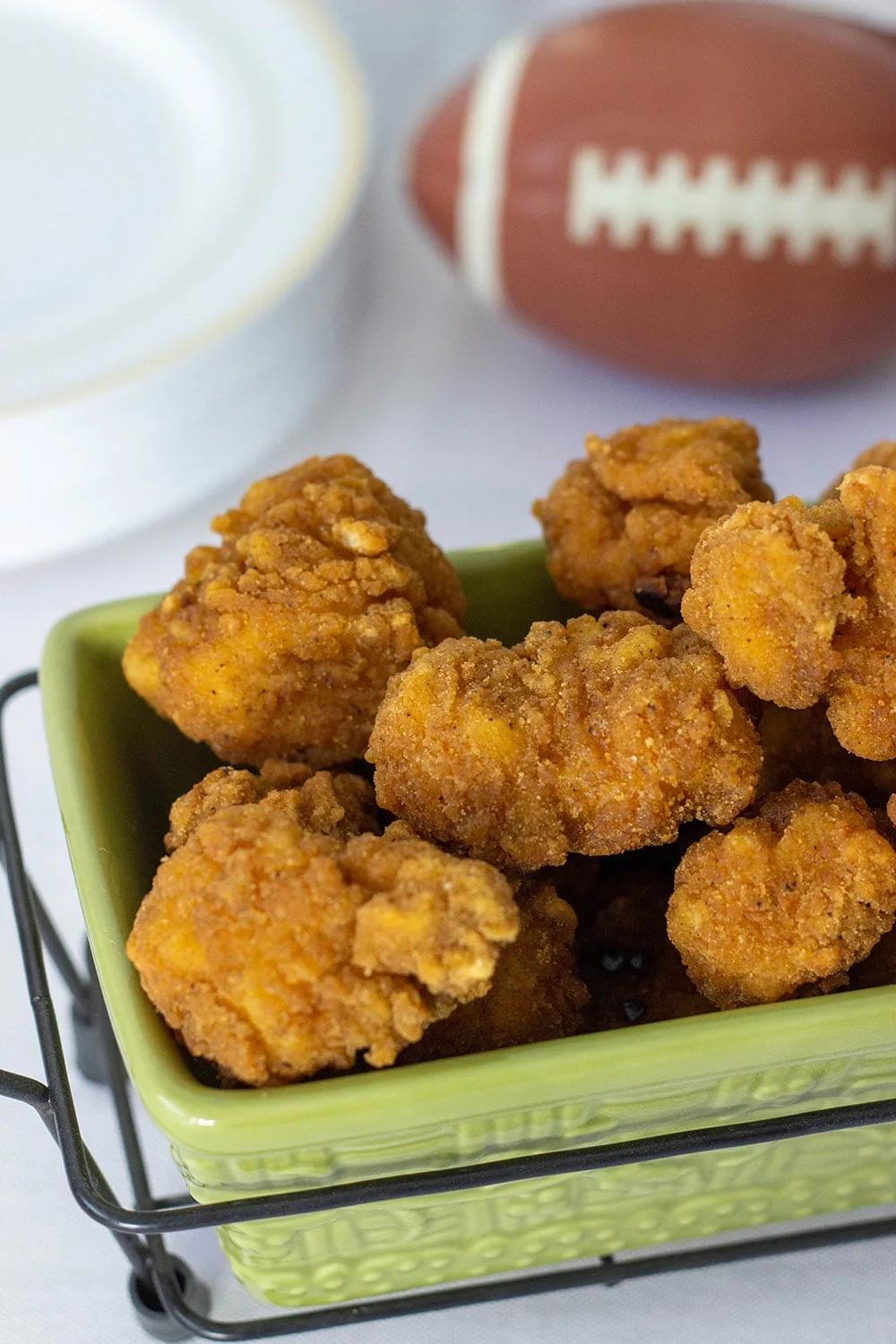 Of course, everyone loves foods like Tyson® Crispy Chicken Strips right out of the bag. However, you can look fancy by using them to make easy chicken parmesan sliders.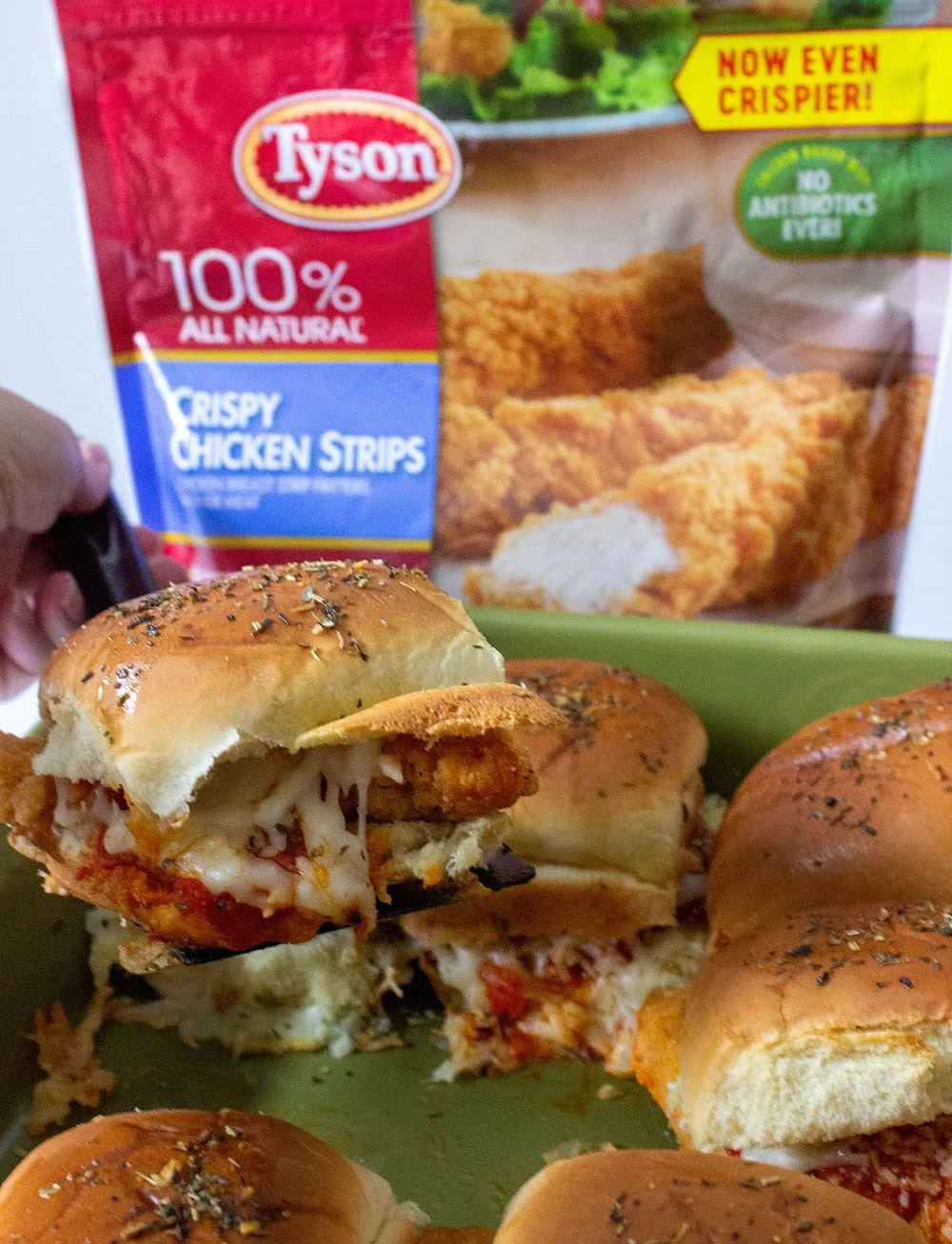 I'm all about shortcuts when it comes to loading up the game day table. If people come to our house, it's usually last minute. All the more reason to have the freezer locked and loaded.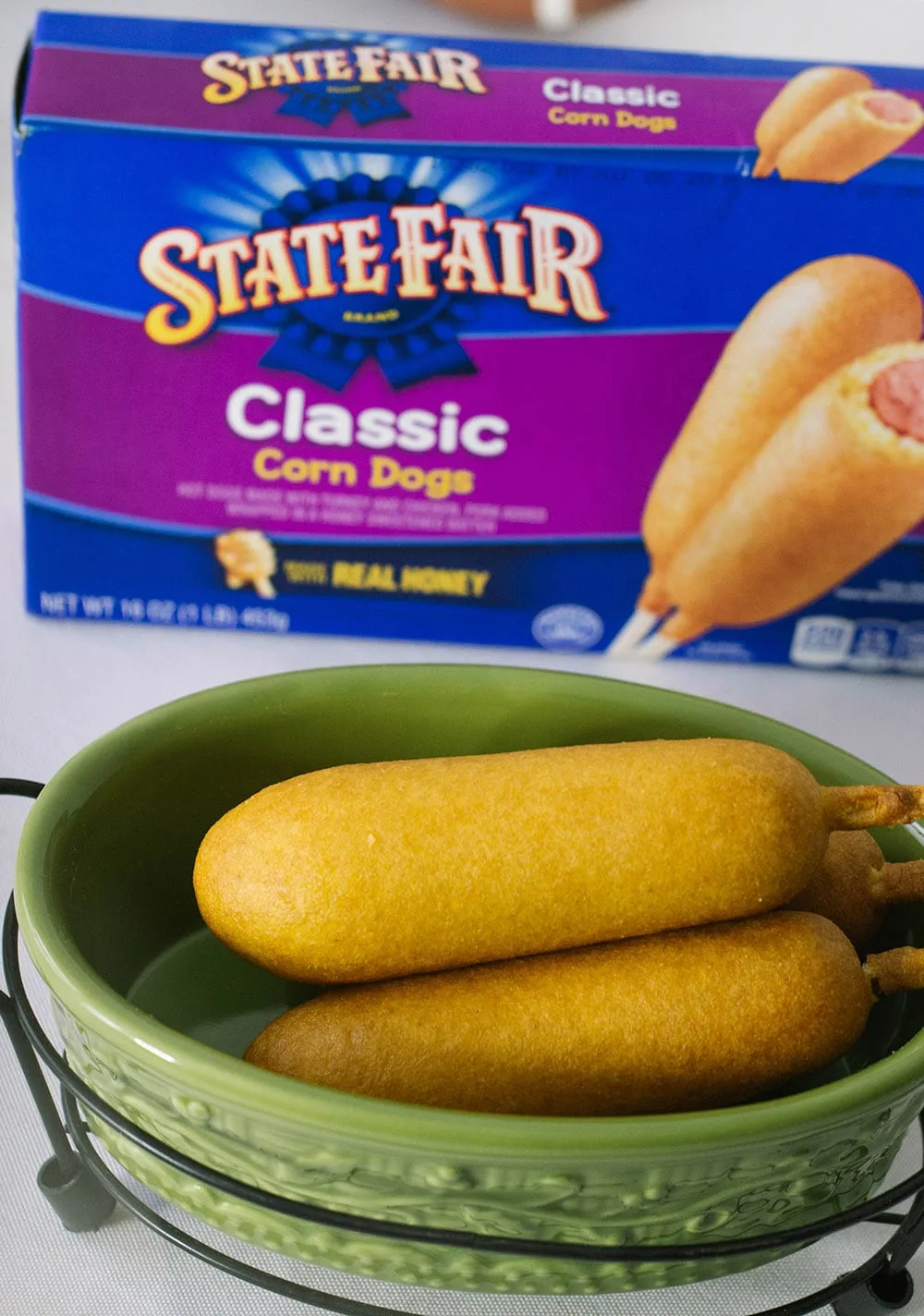 There's no reason to wait for delivery or stress yourself when people start arriving. Stock up now so you're ready to socialize and snack when guests arrive. Oh, and watch the game, right? 😉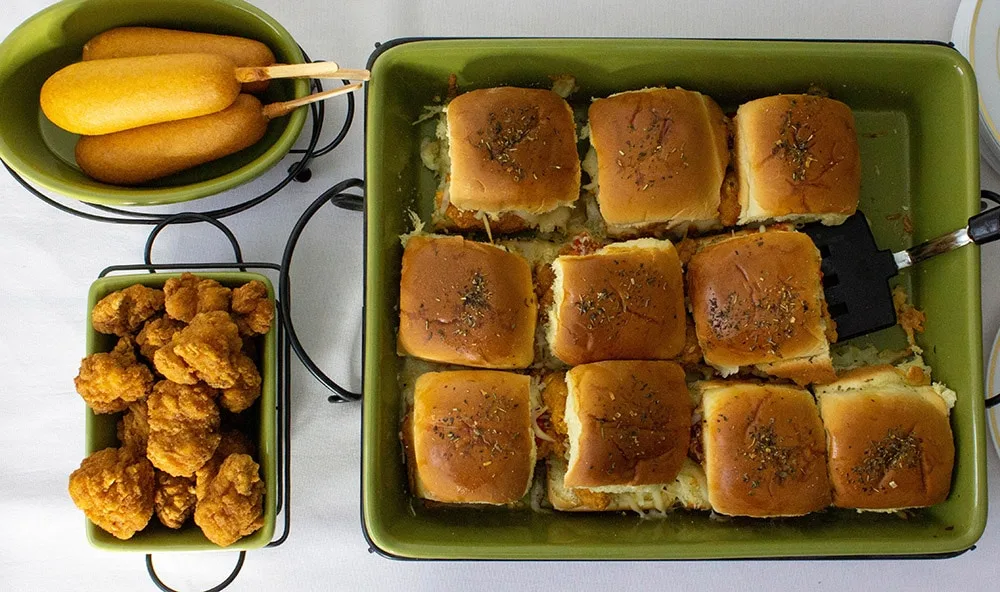 Sliders for game day are always a hit. It seemed to me that sliders were the party appetizer of 2019. I don't see their popularity dwindling in the new year either. They are tasty, easy to make, and fun to eat!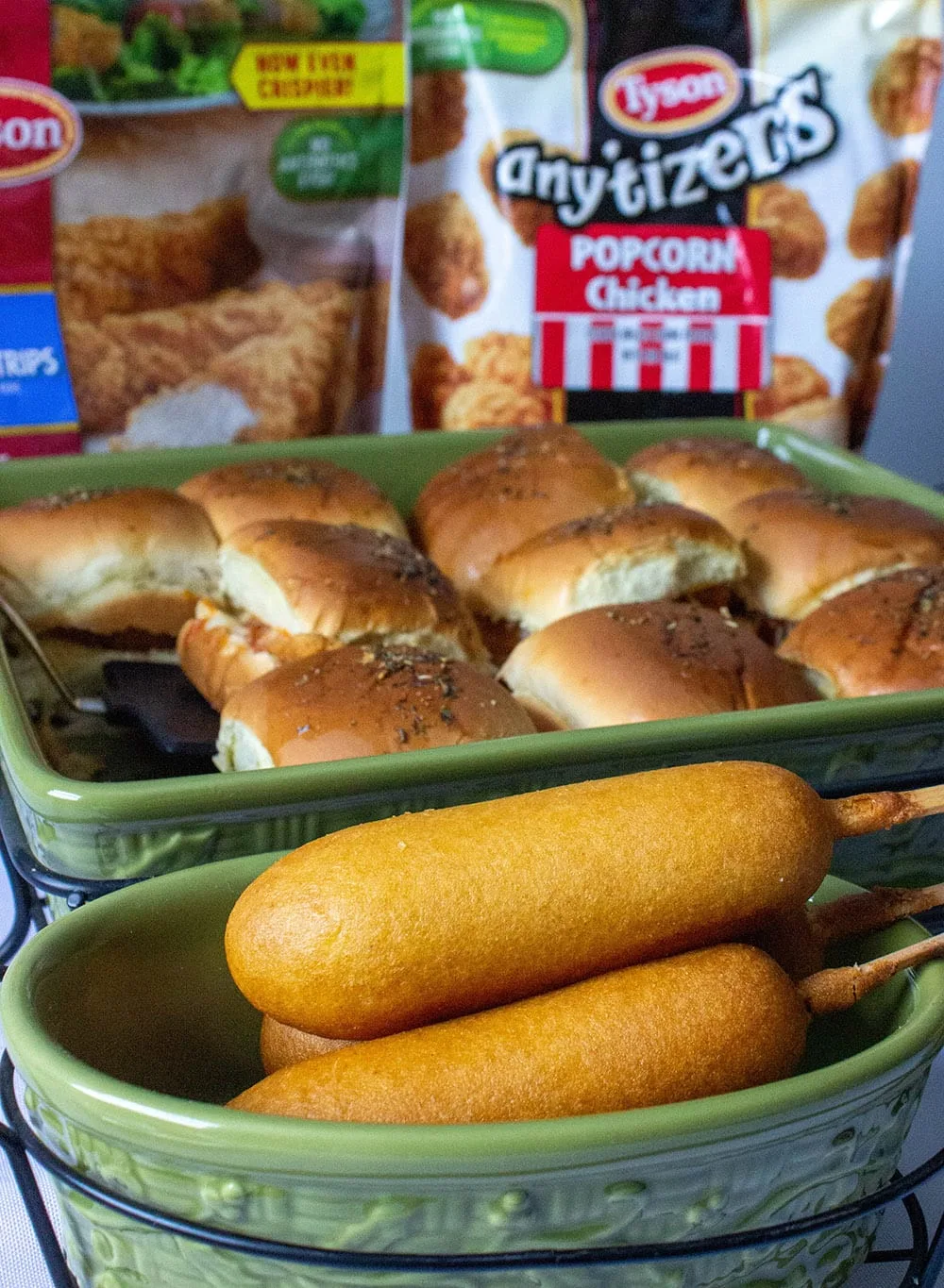 Chicken parmesan sliders are extra delicious when you use Tyson® Crispy Chicken Strips. You can also use Tyson® Any'tizers® Popcorn Chicken to make sliders, or add to the party table for munching.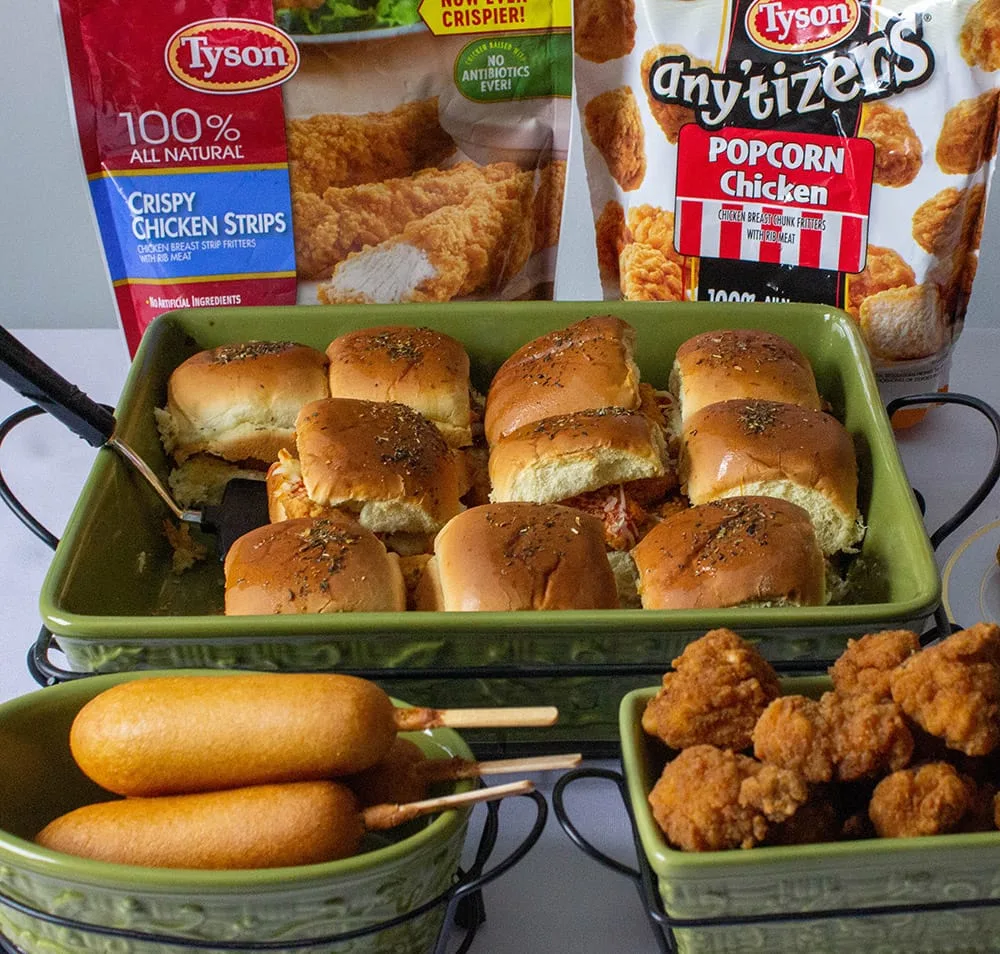 Other delicious game day foods to add to the table:
Hillshire Farm® Smoked Sausage Links
Hillshire Farm® Lit'l Smokies® Smoked Sausage
State Fair® Corn Dogs
Hillshire Farm® Smoked Sausage Links are an easy addition to any game day table. They are fully cooked and made with spices to make them tasty enough to eat on their own.
Hillshire​ Farm® Lit'l Smokies® Smoked Sausage​ are tasty little bites that you can place in a slow cooker for guests to grab. They are made with farmhouse quality meats and slow-cooked with natural spices. You can wrap them in bacon for an extra delicious appetizer!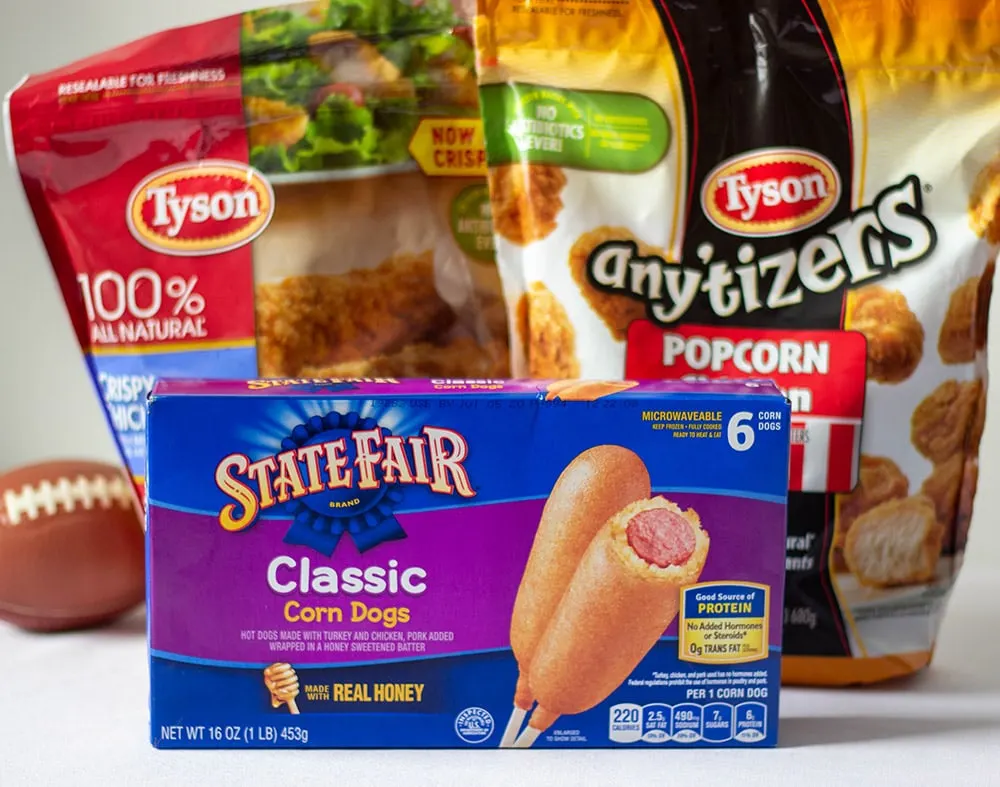 Chicken Parmesan Sliders Ingredients:
12 Tyson® Crispy Chicken Strips (already cooked)
Marinara sauce
Shredded parmesan cheese
Shredded mozzarella cheese
Butter
Garlic salt
Italian seasoning
Chicken Parmesan Sliders Directions:
Make Tyson® Crispy Chicken Strips ahead of time following directions on the package.
Preheat the oven to 350 degrees.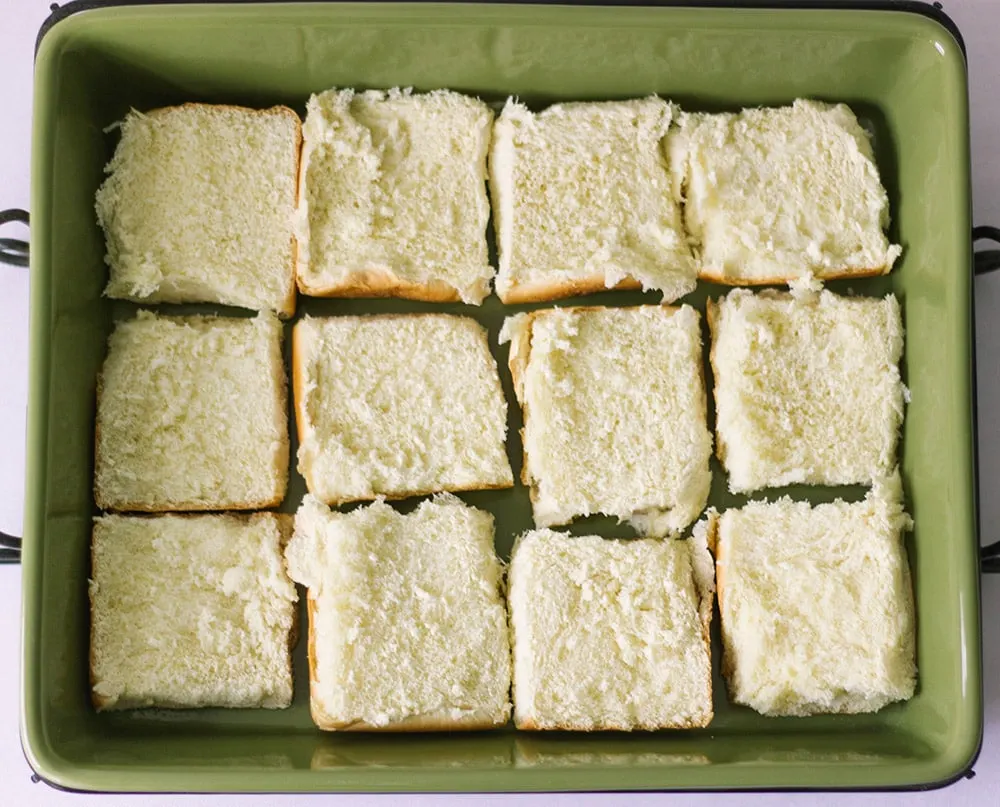 Spray a casserole dish and line with the bottoms of the Hawaiian rolls.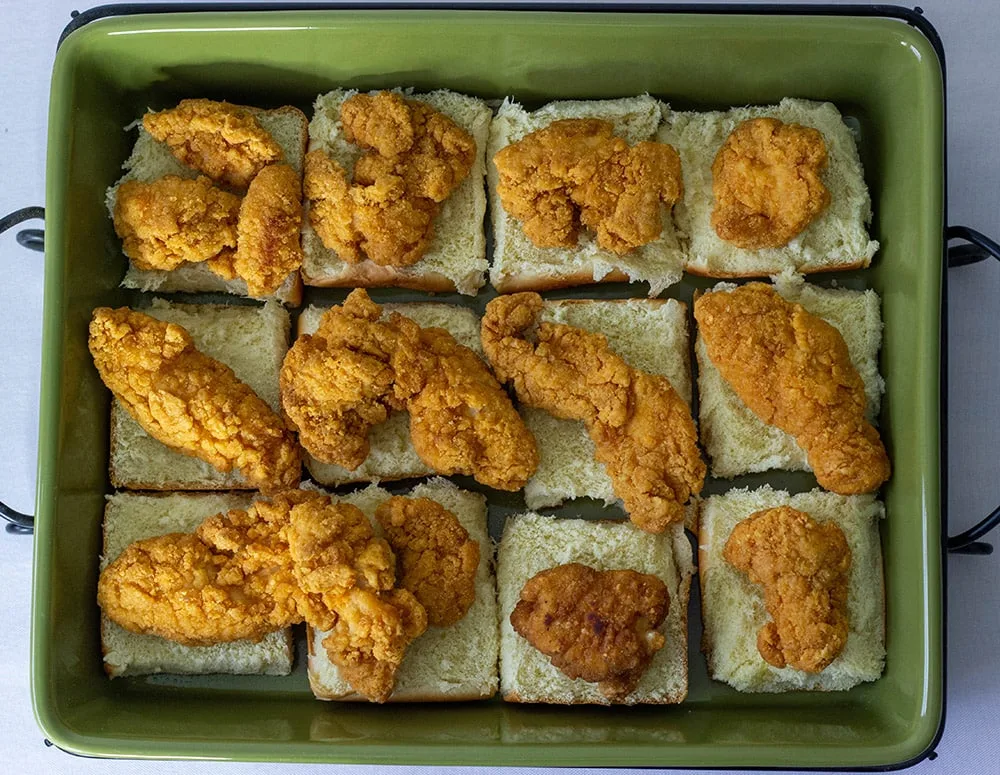 Place cooked Chicken Strips on top of buns.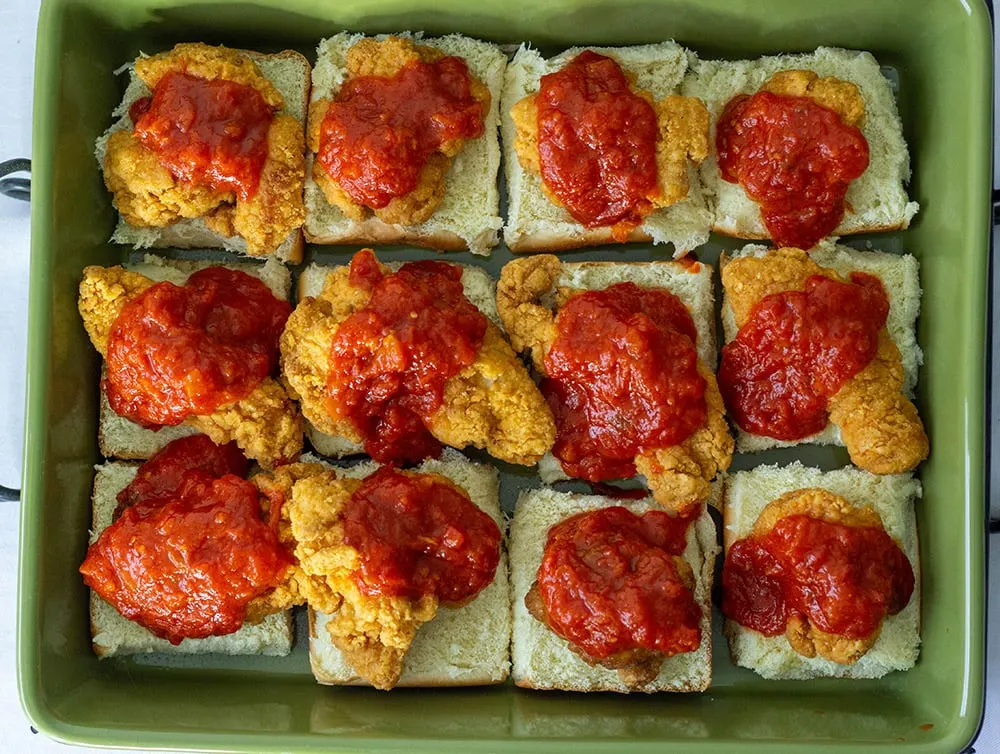 Pour pasta sauce over the Chicken Strips.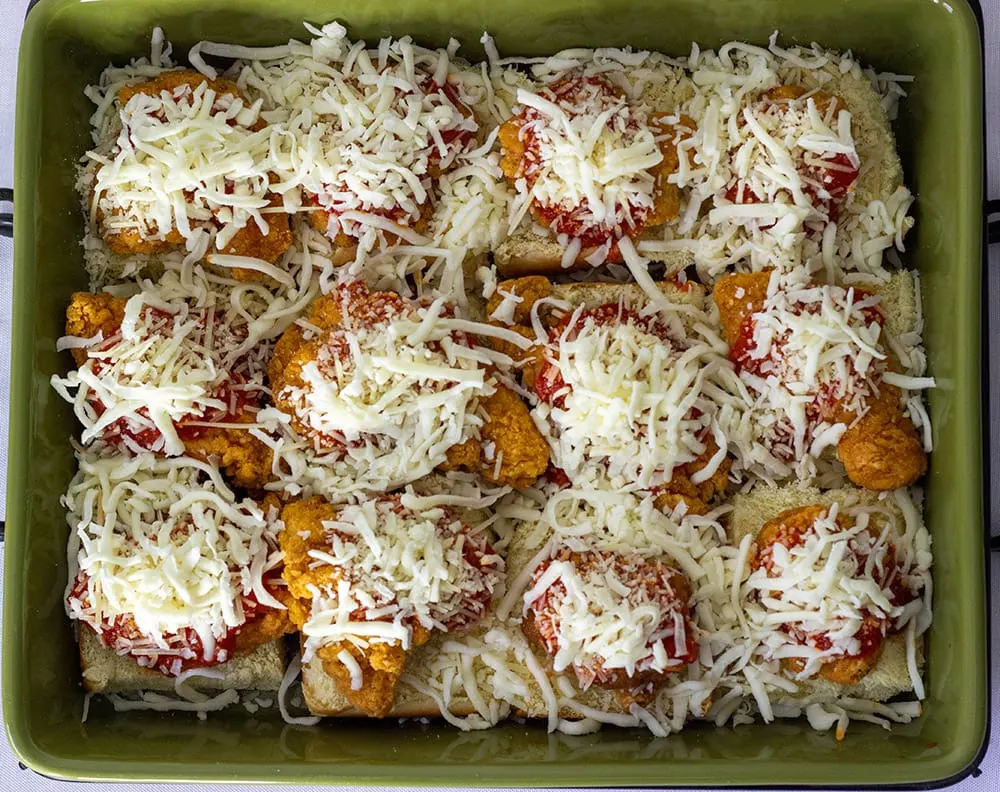 Sprinkle parmesan and mozzarella cheese over the sauce.
Add garlic salt to taste.
Place the tops of the rolls onto the sliders.
Melt butter and drizzle onto the tops of the rolls.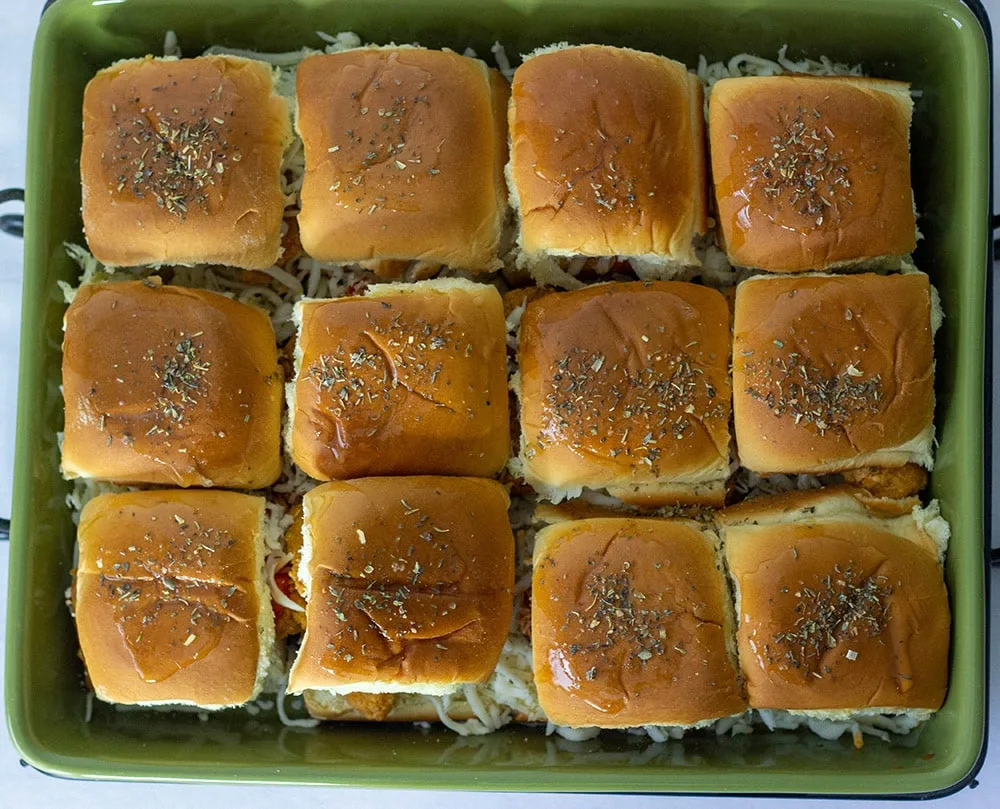 Sprinkle Italian seasoning over rolls.
Cover with foil and bake for 10 minutes.
Remove the foil and bake for an additional 10 minutes.
Recipe notes and FAQ
Is there a difference between chicken parmesan and chicken parmigiana?
Not at all. The only difference between the two is the spelling.
Why is it called Chicken Parm if it's made with mozzarella?
My sliders actually use parmesan, but some chicken parm recipes don't. That's because the name doesn't refer to the cheese. It refers to the region. Any thing with "Parmigiano" after it just means the dish originated around Parma, Italy.
How do you keep breading on chicken parmesan?
In the case of my recipe, you use frozen crispy chicken strips!
Is chicken parmesan always served with pasta?
No. While most often served with pasta, chicken parmesan is also served in sandwich form just like my sliders.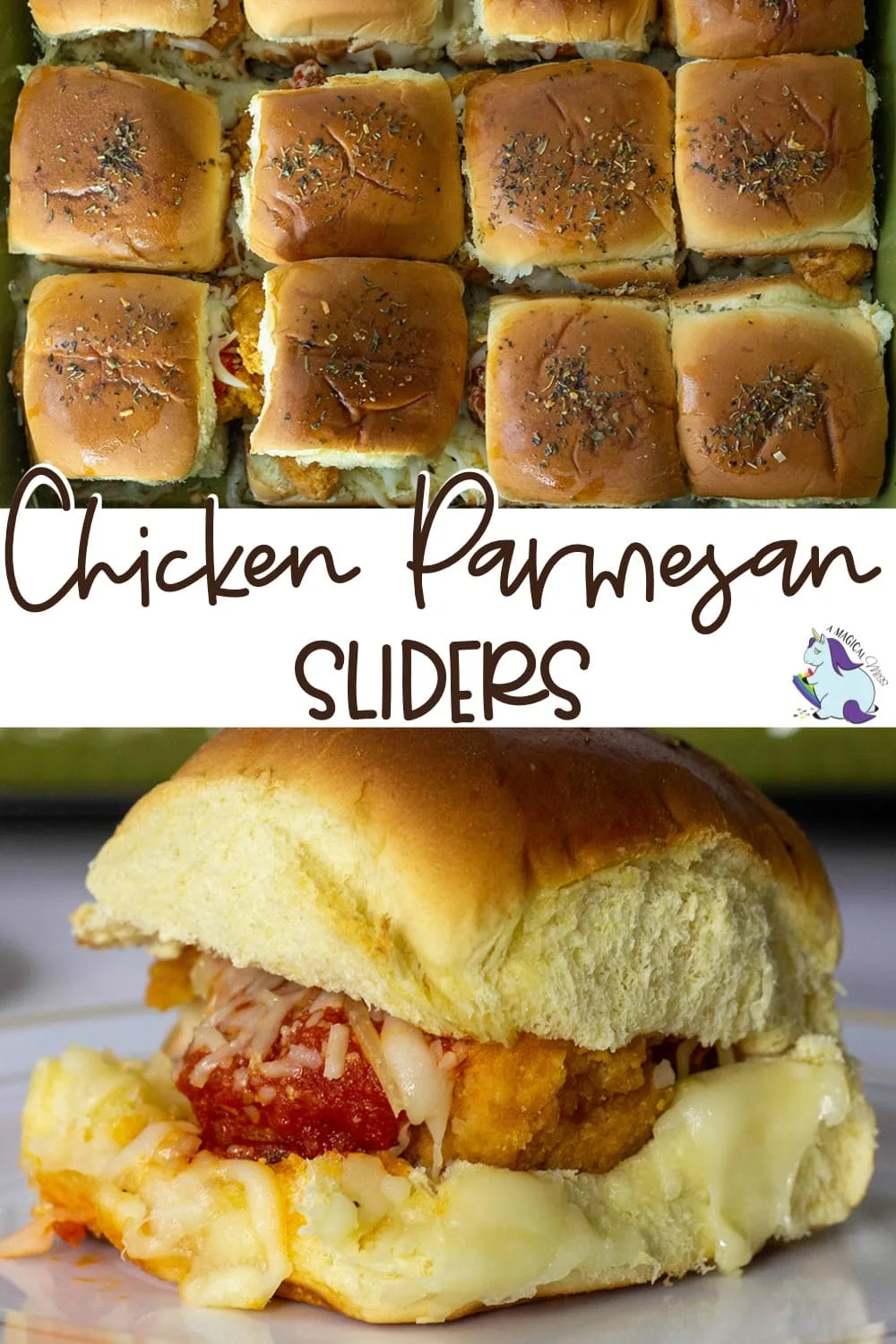 Feel good about using Tyson® Crispy Chicken Strips since they are now even crispier. Not only are they extra scrumptious for your sliders, but they are 100% all natural containing no artificial ingredients and minimally processed.
The all white meat strips are made with chicken given no antibiotics ever.
Meijer mPerks Offer
Find a Meijer near you here.
Save using this mPerks offer until 2/1/2020
More easy chicken recipes
What's your favorite game day food?
Would you like these easy chicken parmesan sliders?