This is a sponsored conversation written by me on behalf of Tyson Foods, Inc. The opinions and text are all mine.
Are you ready for football season? I'll be honest, I'm ready for game time food! There's something extra fun about the appetizers and snacks served during game day.
Game Day Chicken Strip Station
Chicken strips and nuggets are a must on the food table for any of our game day gatherings. This time, I thought it might be fun to create a "Mix Your Own Dip" area.
Was this the best idea to have people mix dips for their chicken? The jury is still out on that one. However, it was fun, different, and some of the creations were quite tasty.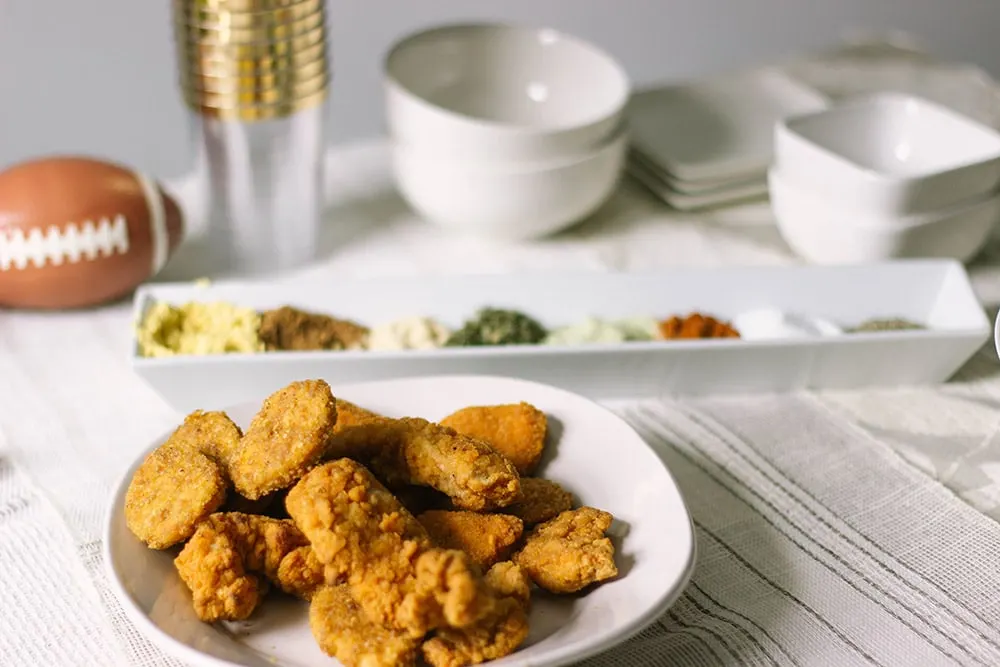 When you know you have hungry football fans coming over, it's wise to stock your freezer/fridge with Tyson® products. I always have a bag or three on hand for any time we need a snack. Chicken strips and nuggets are perfect for movie nights, after school, or any time.
This time we tried Tyson Crispy Chicken Strips, Tyson Chicken Nuggets, and Tyson Naturals® Gluten Free Breaded Chicken Breast Nuggets, so there was something for everyone. Each one of these products contains all-natural ingredients and chicken raised with no antibiotics ever.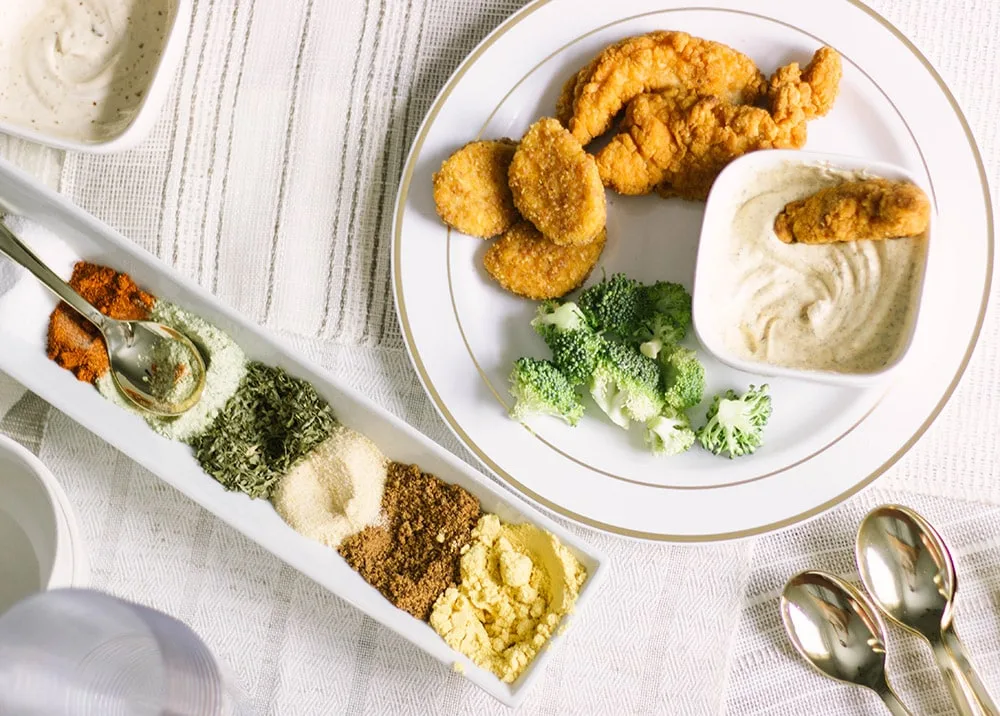 I was happy with the selection of Tyson products at Meijer and was able to get everything I needed for my Mix Your Own Dip idea.
Mix your Own Dip
For the base dip, I mixed 2 cups of mayo with 2 cups of sour cream. I lined up a variety of spices for people to mix into this base to suit their tastes.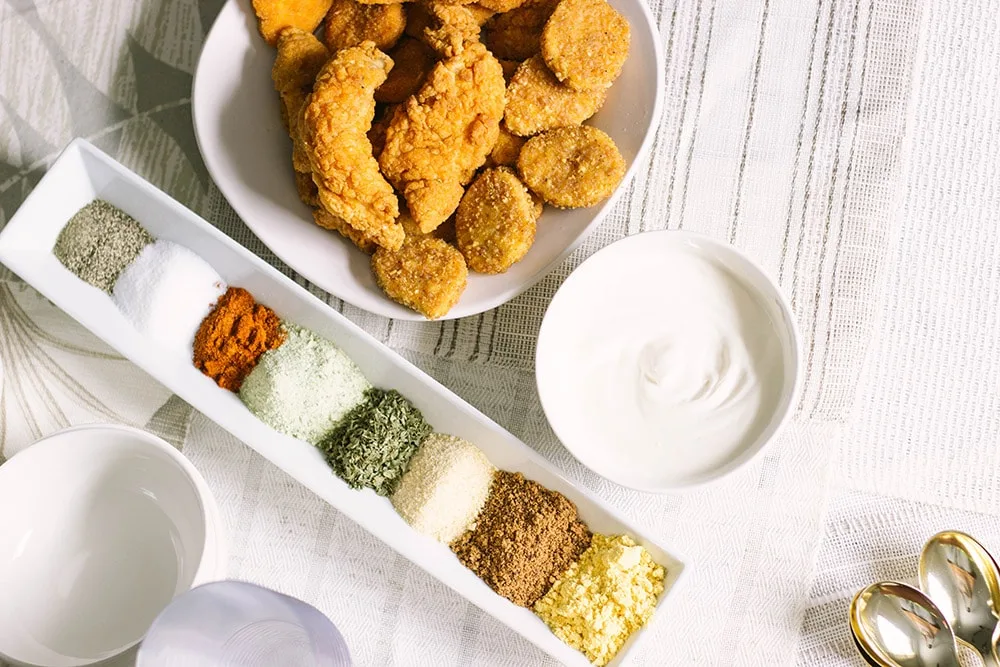 The spices included were:
Dry mustard
Brown sugar
Onion powder
Parsley
A ranch packet
Cayenne
Salt
Pepper
I also added a variety of bottled dips to the table in case this was a major fail. When you have people over who have different tastes and even dietary restrictions, it's best to provide a lot of options.
Mixing the dips was a lot of fun. Some people prefer sweet dips while others like spicy. For the picky eater crowd, myself included, it's awesome to leave out ingredients you know you don't like.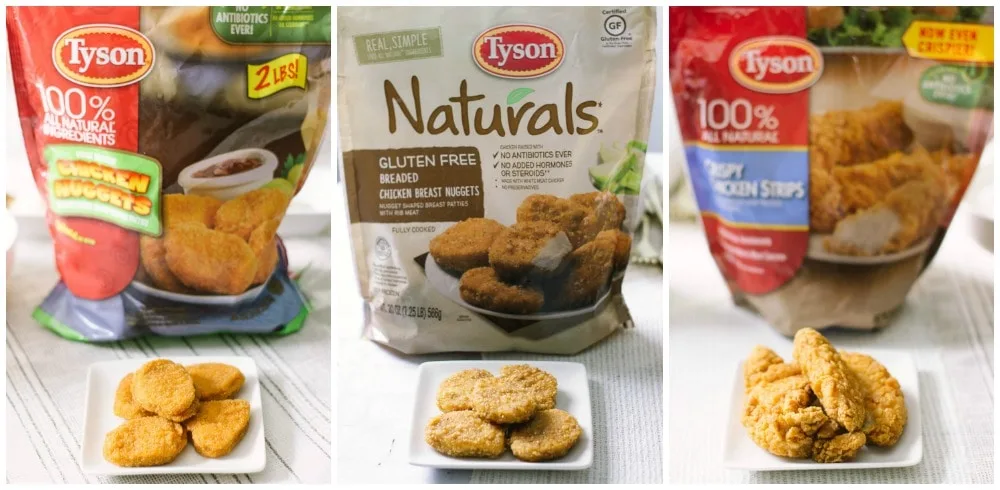 Honestly, Tyson Crispy Chicken Strips don't even need dip to taste great. Same goes for the nuggets. The juicy white meat is delicious on its own. They are also super versatile. It's so easy to create chicken sliders using nuggets, make delicious wraps, and so much more.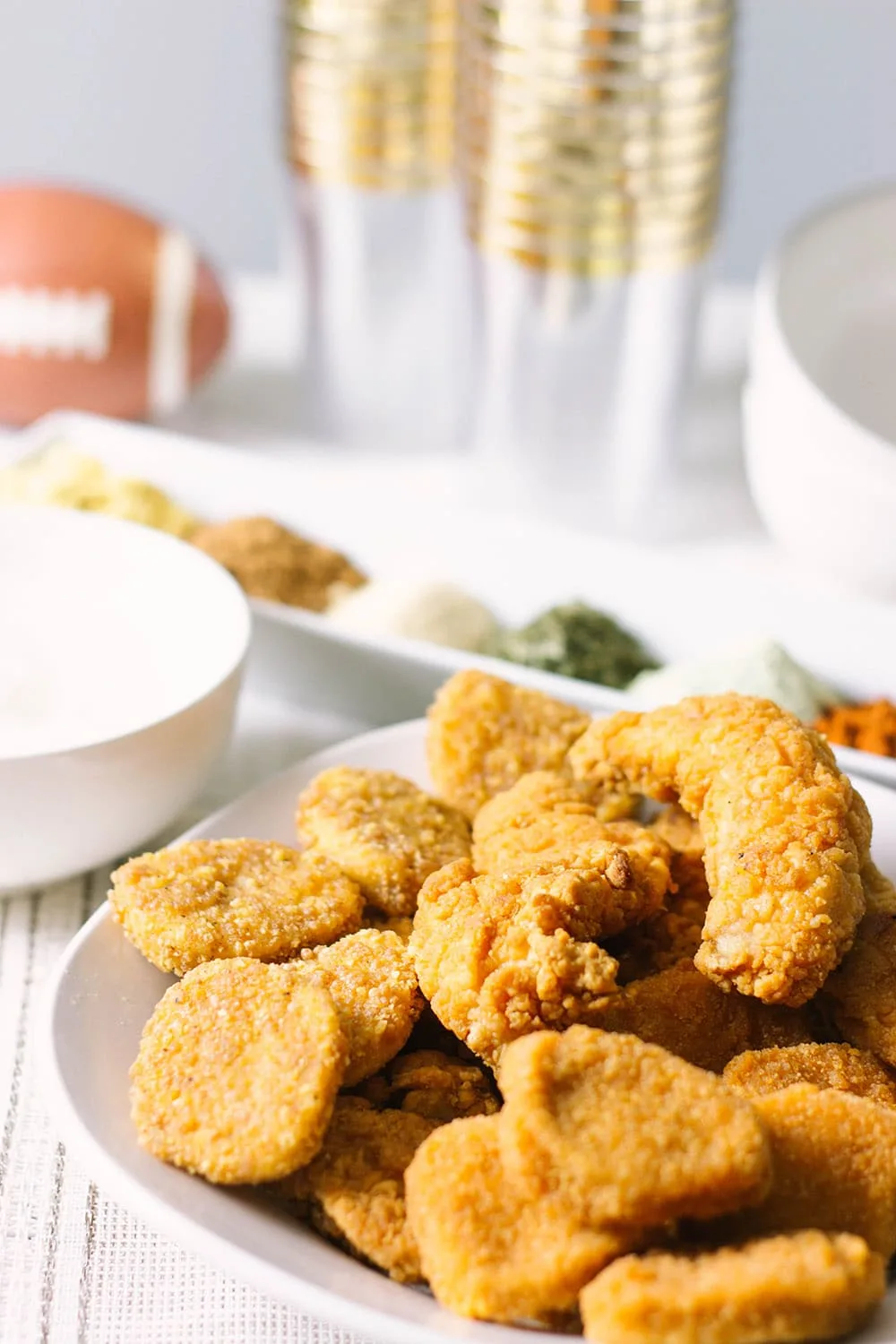 How to Mix the Dip
Each guest scoops a bit of the base dip into a smaller bowl. They can then choose from the seasonings to create a dip flavor they love.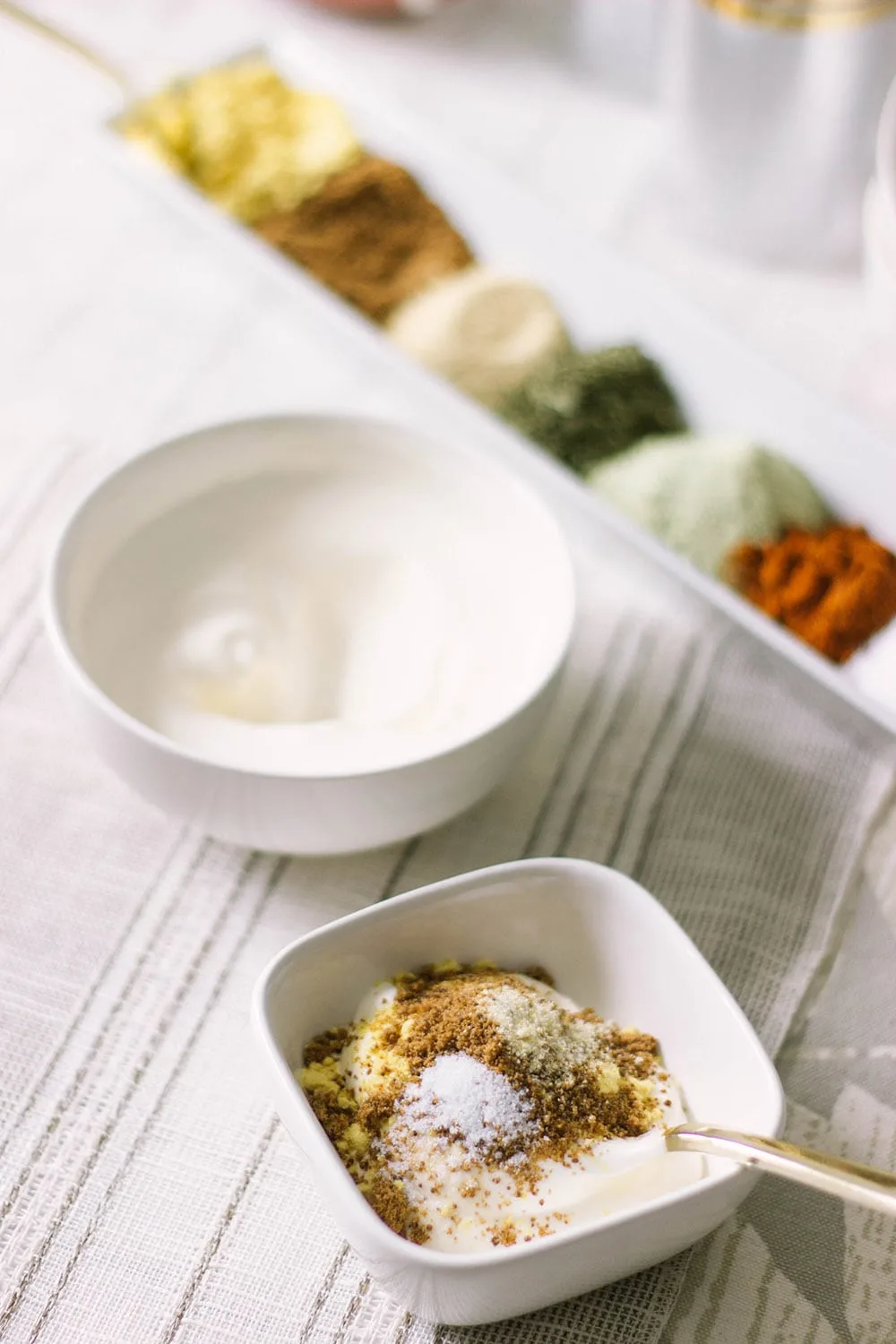 Mustard and brown sugar tastes like honey mustard dip. Add additional spices or seasonings to your liking. Ranch mix and cayenne pepper powder is like a spicy fiesta ranch. Unleash your inner mixologist and get creative!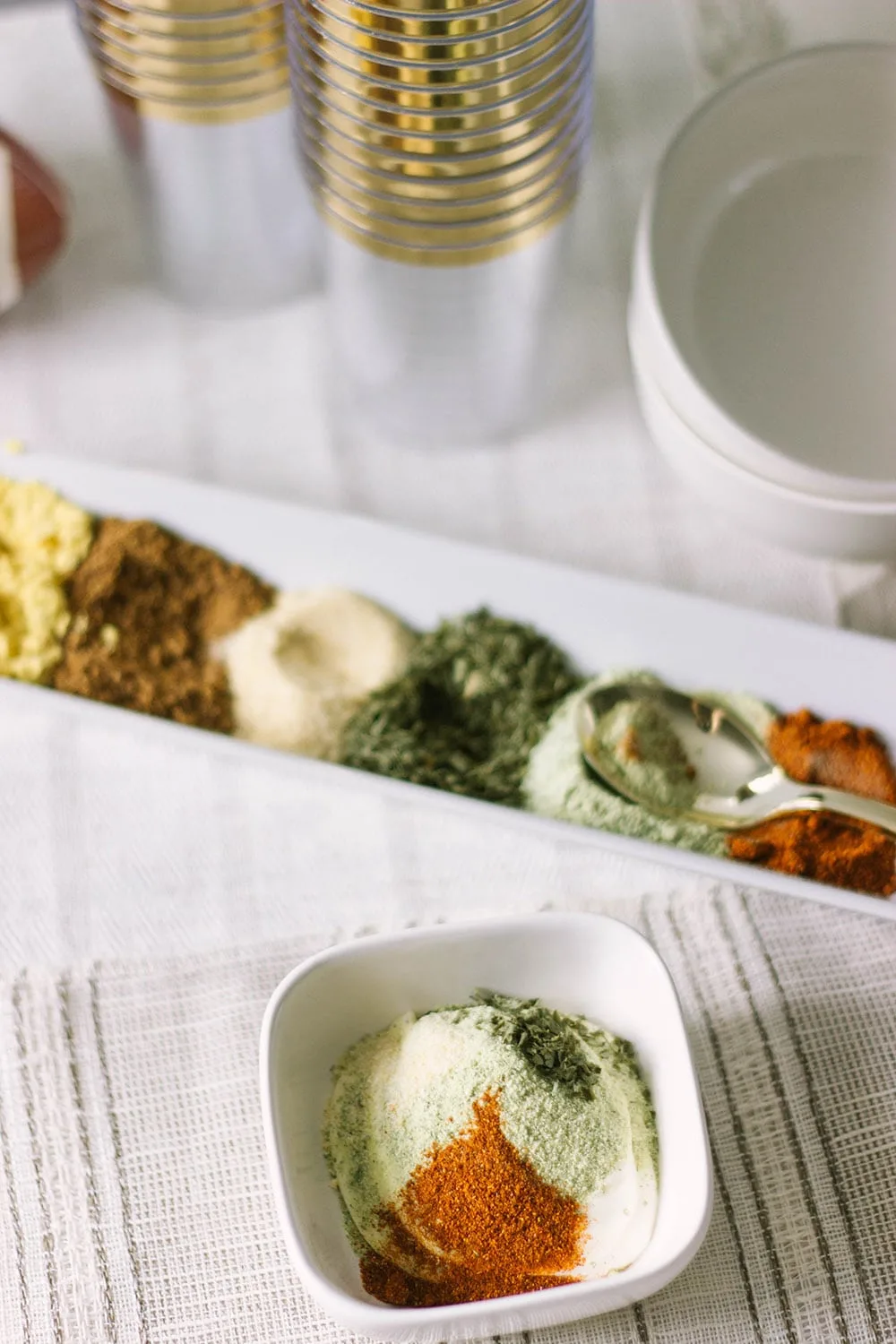 The Mix Your Own Dip bar is a blast for those of us who aren't exactly glued to the game, as well. I mean, football is entertaining, but I am totally fine if I miss an inning. 😉
Gameday gatherings are all about catching up with friends and family over delicious food for me!
I'm a sucker for chicken nuggets, and I'm happy to report that the gluten-free breading on Tyson Naturals Gluten Free Breaded Chicken Breast Nuggets is scrumptious! They also contain no added hormones or steroids** (**Federal regulations prohibit the use of added hormones or steroids in chicken.)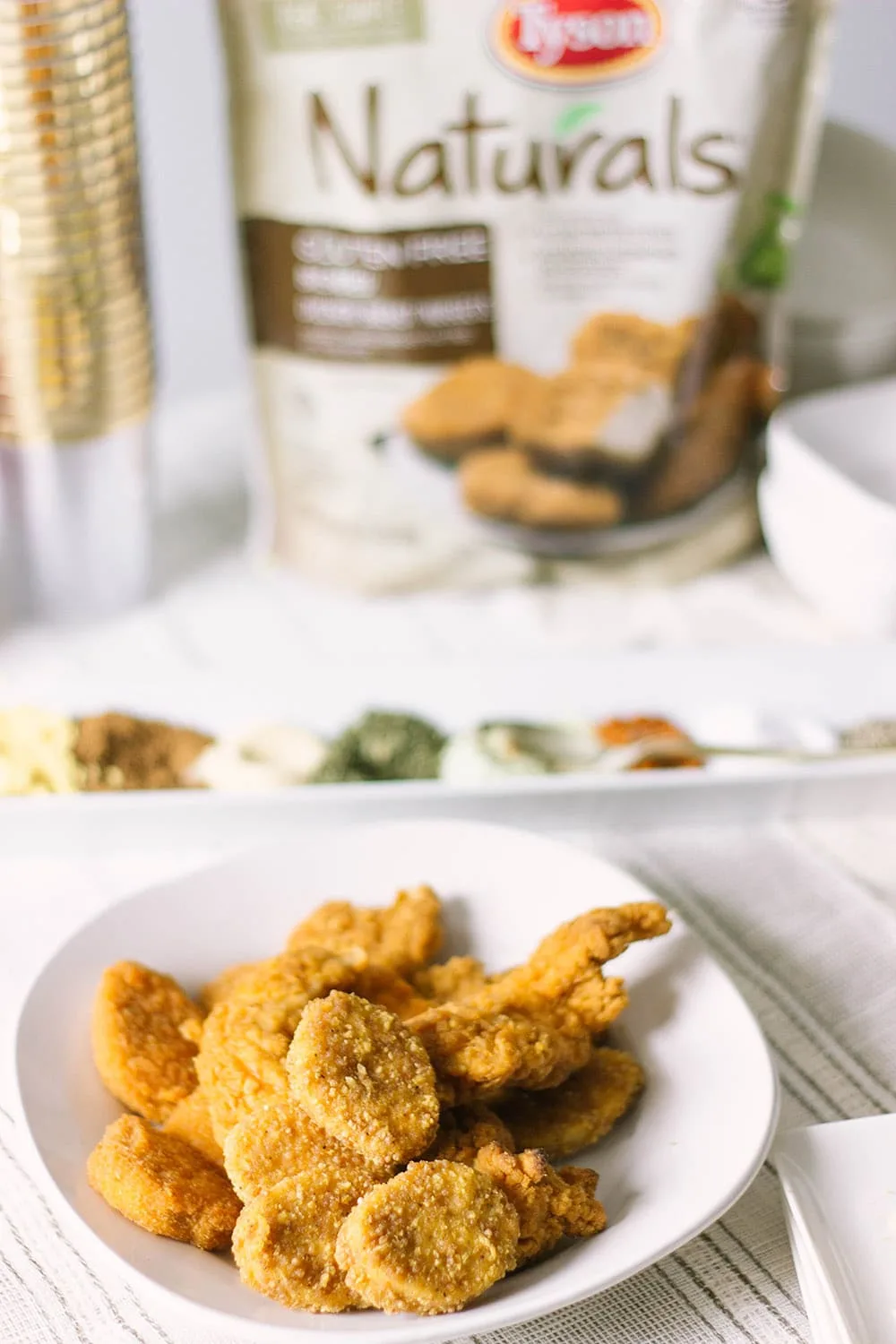 Head to Meijer and try all the varieties Tyson has to offer. They have everything you need for the best chicken strip station you can imagine. Get funky with the dips, and you may find your new favorite flavor combo!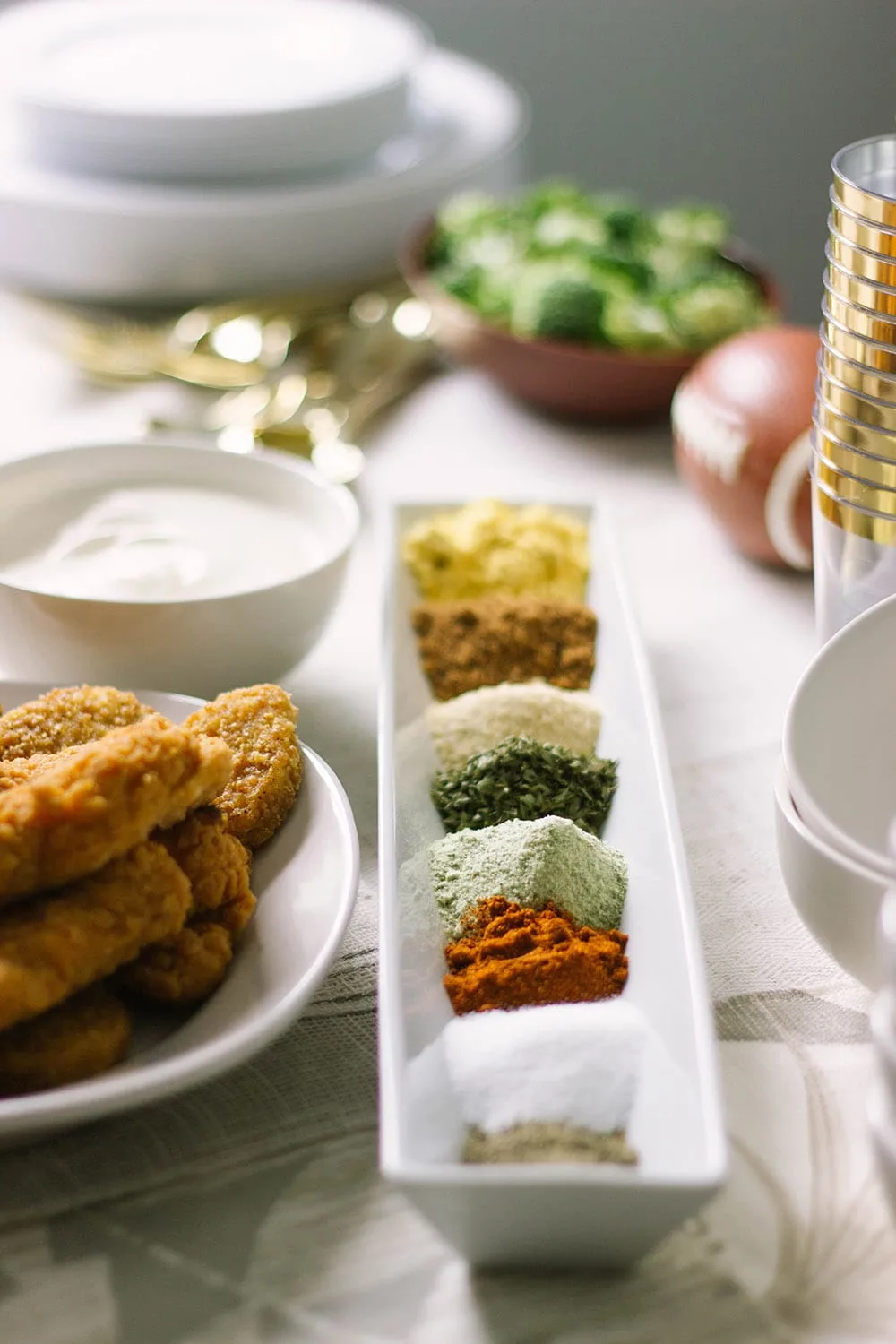 More Game Day Snack Hacks Using Tyson Chicken
There are a lot of options for chicken strip bars on game day. Party bars are hot right now for good reason. Guests can choose their own ingredients and have a blast creating their game day snacks!
Chicken Taco Bar
Tortillas
Taco shells
Tyson Crispy Chicken Strips
Cheese
Guacamole
Salsa
Peppers
Sour cream
Chicken Slider Bar
Hawaiian rolls
Tyson Chicken Nuggets
Cheese slices
Marinara sauce
Chicken Sub Station
Sub sandwich bread
Tyson Crispy Chicken Strips
Lettuce
Tomato slices
Cheese slices
Mayo and other condiments
Chicken Nacho Bar
Tortilla chips
Tyson Chicken Nuggets, chopped into small pieces
Beans
Shredded cheese
Olives
Salsa
Sour cream
Guacamole
More Game Day Food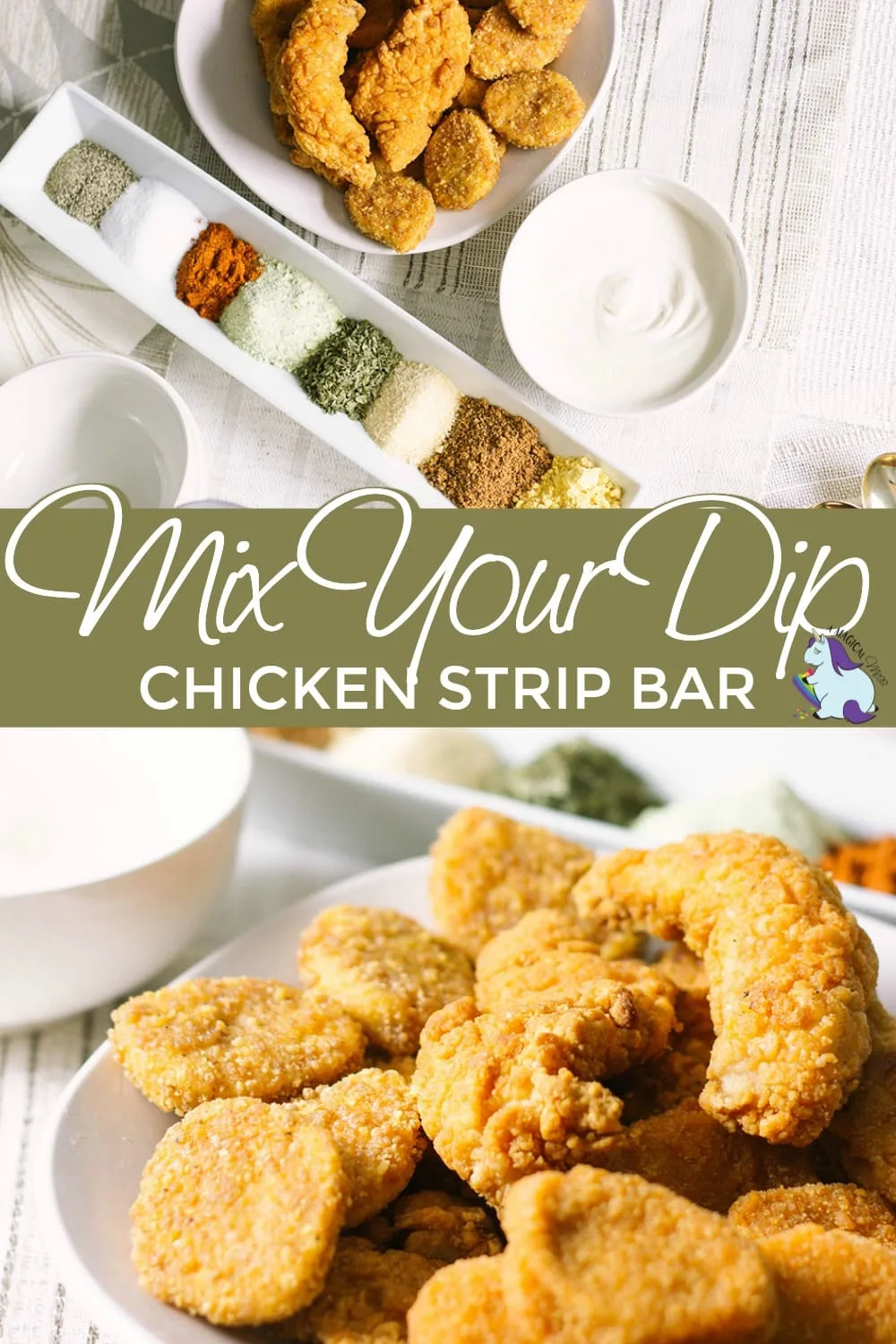 What kind of dip would you make for your Tyson Chicken Strips?
What's your favorite game day food?