Hanging out with shelter cats is bittersweet. They are a pleasure to be around, but I wish I could give them all a home. Each one has a unique personality, a story as to why they ended up in the shelter, and a need for a home. Post is sponsored by Purina Cat Chow, but all opinions are my own.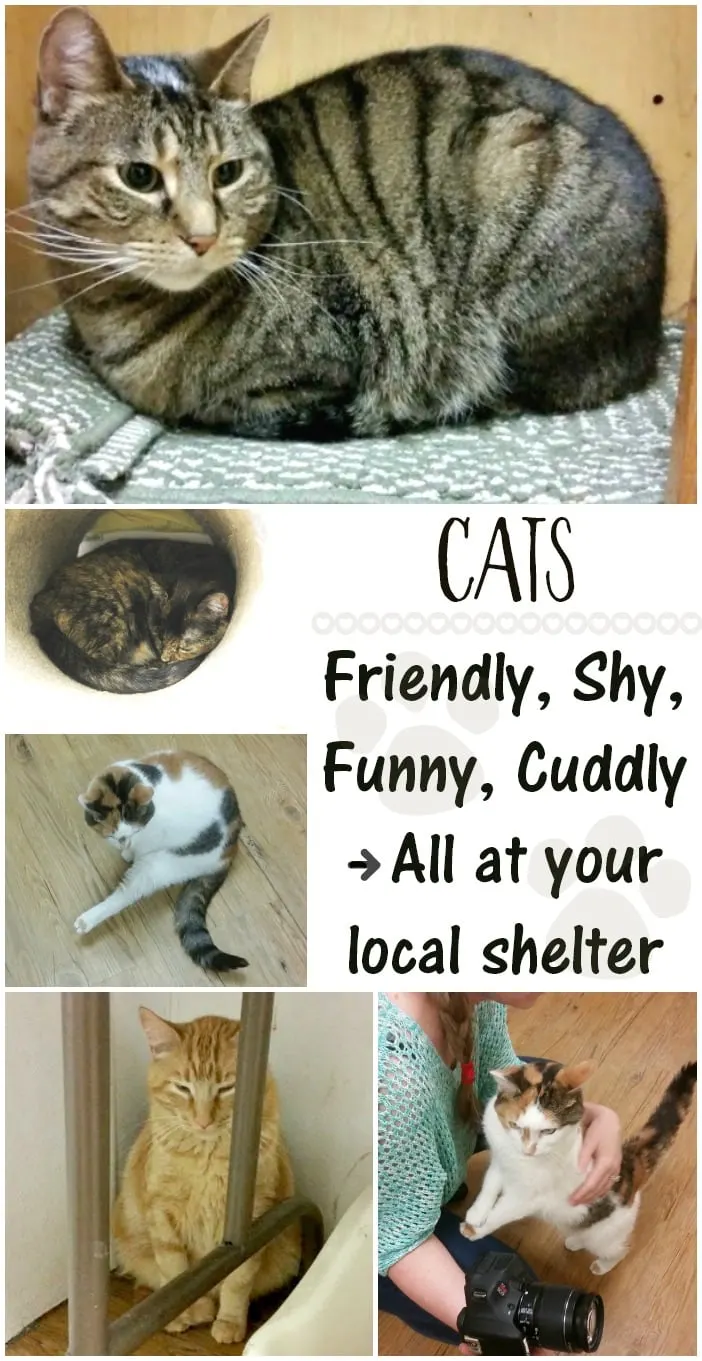 Getting to know Some Shelter Cats
Cats are known to have big personalities. It can be somewhat easy to see which dominating traits they have right away.
I love the way South Suburban Humane Society has their cat rooms set up. They have a couple rooms with cats in cages because they require separation.
Then, they have a few rooms where the cats can roam freely. They have beds, toys, and the run of the room. This was so refreshing to see because I had only ever seen shelter cats in cages.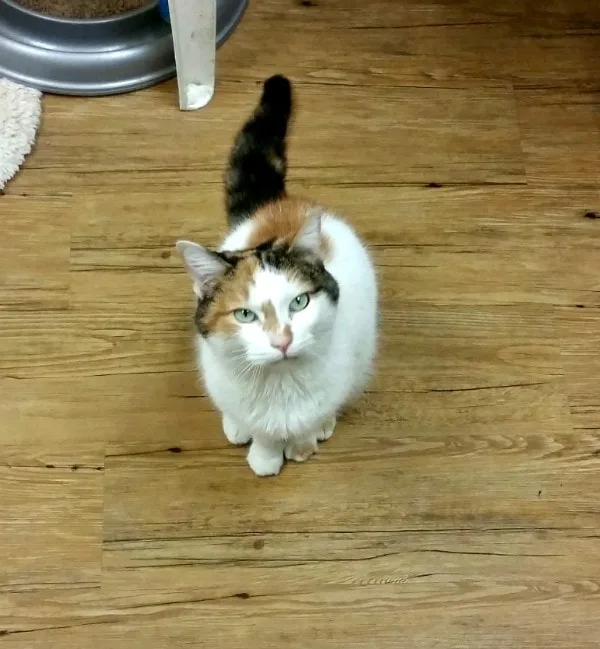 Upon entering the rooms, you could tell which cats were extra friendly and craving human attention, and which ones that needed a little more warming up time.
This is great for people looking to adopt because you can get a good idea about the cats to see who would make the best fit for your home.
For example, take Portia. She's clearly the queen of the room. She makes it known right away that you may pet her, but only on her terms.
Also, she rules the other cats, and just straight regulates the room. Knowing this, she might be better off in a home as the only cat.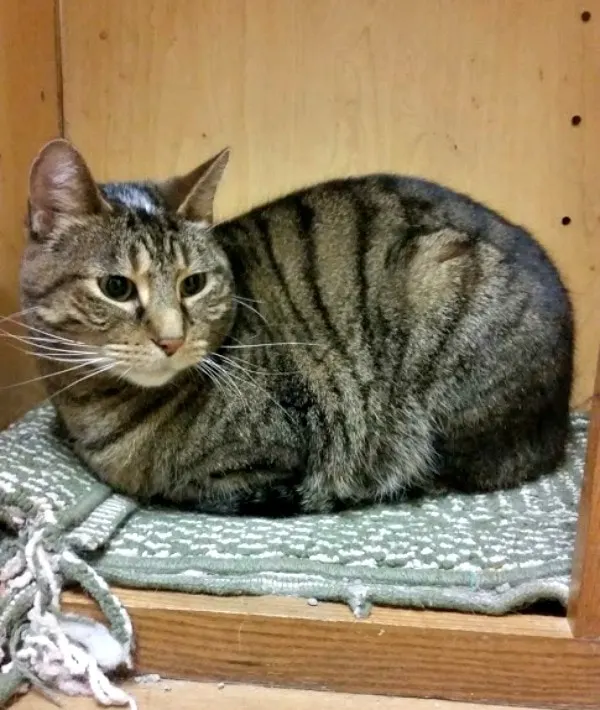 Then there were the cats that you could tell were not all that social. Jay Leno was completely content to sit in the cabinet.
He didn't seem stressed or scared, just would rather hang out alone. That's fine. He would most likely love a quiet home without a lot of traffic.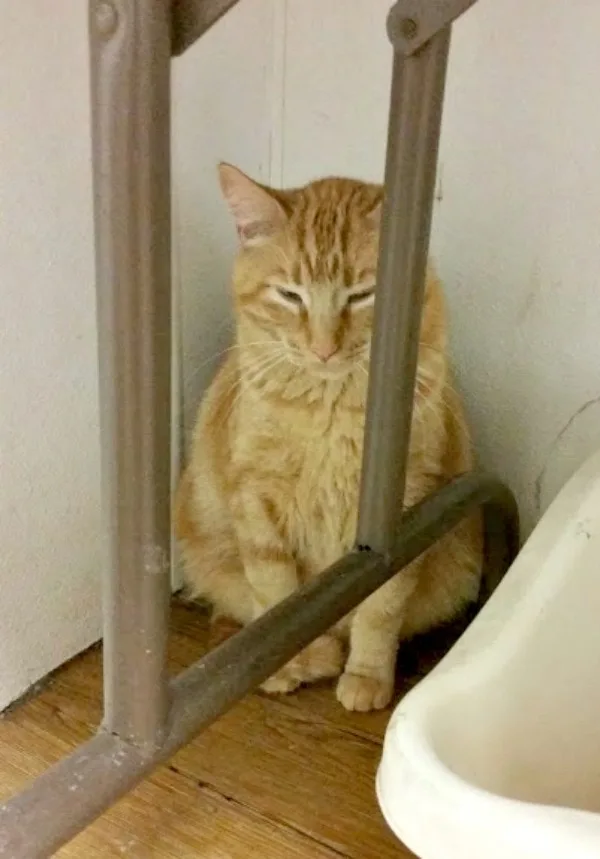 Another cat was Kindle, who remained in the corner during our entire visit. We wanted to scoop him up and hug him because he looked so depressed. We would never do that, of course — it's important to respect the cats' space and read their social cues.
This cat needs a loving and quiet home to remind him that people are friends, and that he doesn't need to be afraid. He wasn't hostile, just never got comfortable enough to come socialize.
Eventually, Shelley was able to slowly pet him, but only briefly. Again, we didn't want to force any interactions.
Why are Cats Surrendered?
Keep in mind that many of the shelter cats that we met were given up for reasons that were not their fault. Most were owner surrenders due to allergies, relocation, or financial reasons. They are perfectly lovable animals deserving of homes.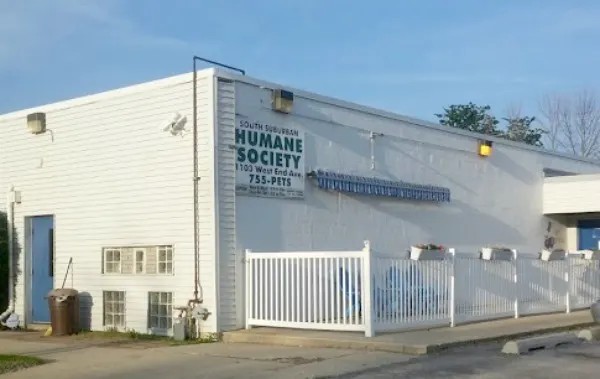 The open rooms at South Suburban Humane Society provide an ideal way to get to know the cats. A person who is seriously considering cat adoption should spend time getting to know the animals.
Bring the whole family to make sure everyone gets along and doesn't have any allergies. The more you know up front can hopefully prevent a sad situation down the road if the adoption doesn't work out. Returning the cat to the shelter is devastating to both your family and the cat.
Please consider adopting when choosing your family pet. Shelters are overcrowded.
When you choose to adopt, you free up space to save another animal. Support your local shelters, so they can continue to do the great work that they do.