Cat adoption is the best route to take if you are looking to add a cat to your family. There are many myths that go along with adopting a cat vs. purchasing; I want to try to bust some of those myths to the best of my abilities. Post is sponsored by Purina Cat Chow, but all opinions are my own.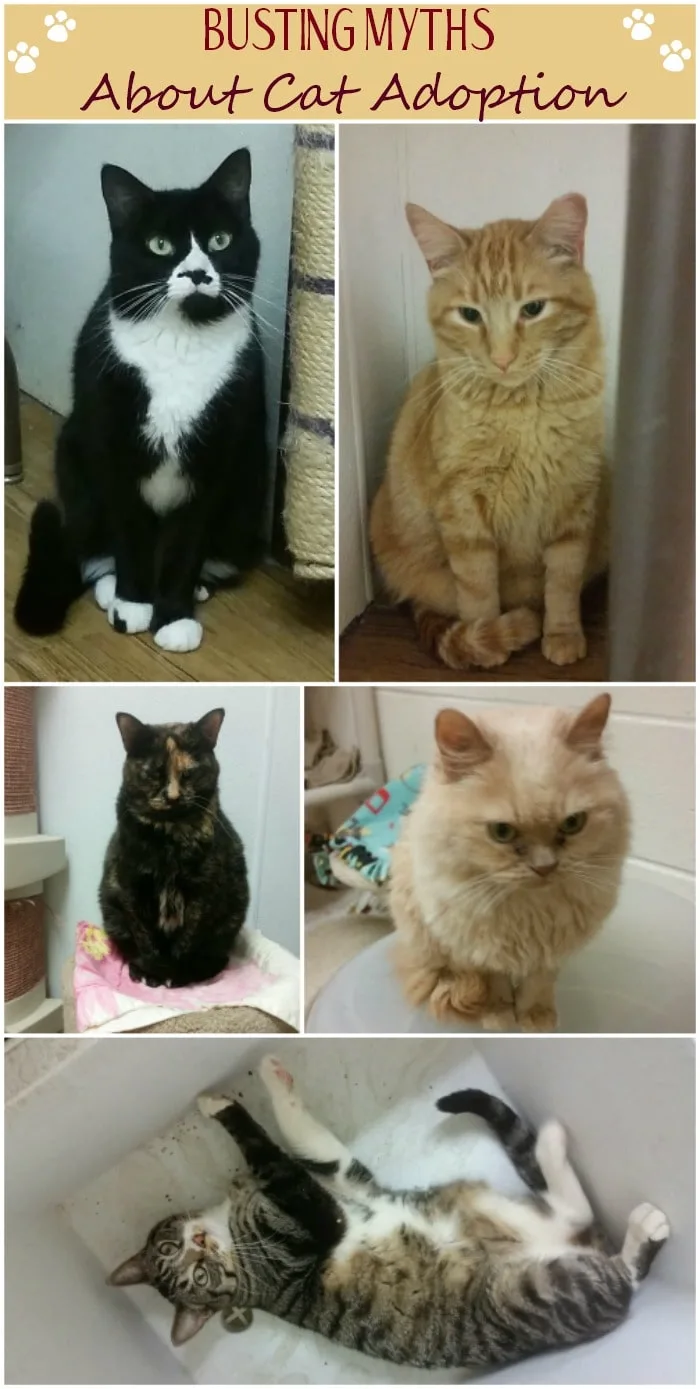 In my last post, I mentioned that we visited our local Purina Cat Chow shelter partner, South Suburban Humane Society, to hang out with their cats.
Shelley and I went together, and we ended up learning a lot while we were there. Our guide, Bruce, was extremely informative, and you can tell he cares about each and every cat there.
He told us some reasons why cats end up in their shelter, and also why people shouldn't be so hesitant to adopt a cat.
I will try my myth-busting skills to hopefully clear some things up that we learned that day.
Busting Myths About Adoption – Shelter Cats
Myth: FIV Positive is An Automatic Death Sentence
False: FIV positive cats can live a long and healthy life. They are considered special needs, and interested families should do their own research. However, with proper care and vet monitoring, FIV positive cats can make wonderful pets.
They should be the only cat or live with other FIV positive cats only. They should also be an indoor-only cat since FIV is transmitted by deep bite wounds, which typically occur during outdoor brawls. Families should prepare for possible extra medical expenses down the road. FIV cannot be transmitted to humans.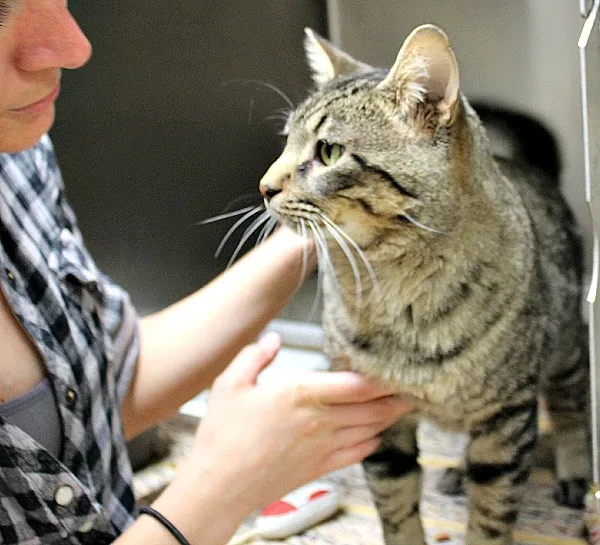 Example: Smith is an FIV positive can that we met at the shelter. Unfortunately, he's been there for quite some time due to his status. He was as friendly as can be with us, eager to play, curious, and craving attention.
He was even trying to play with Fluffy, another FIV positive cat who is caged below him. Smith was surrendered by his owners because they had too many animals. He is three years old with no bite history.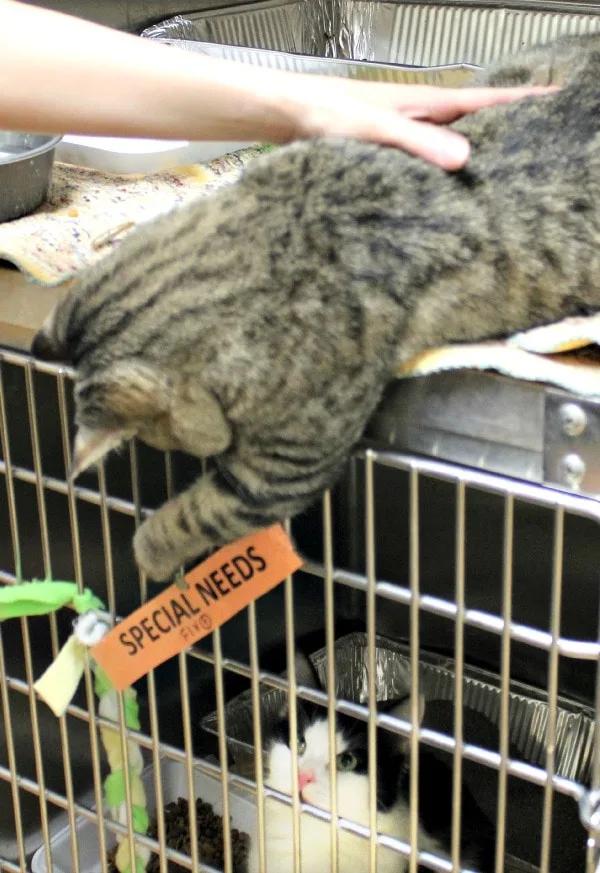 Myth: There are No Purebred Cats at Shelters
False: Many pure breeds end up in shelters. A big reason for this is because a lot of people love the idea of having a fancy breed, but don't want to commit to the care.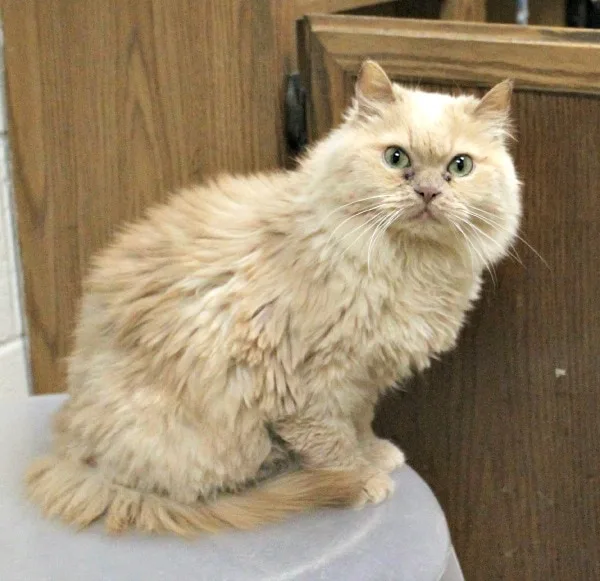 Example: Take the Persian we met at the shelter. Betsy is six years old and just gorgeous. She's a beautiful Persian, but clearly in need of a some TLC.
Her longer fur requires regular brushing, and her eyes should be wiped and kept clean. Betsy is a friendly sweetheart that would just love to curl up on someone's lap in a quiet home.
Myth: Senior Cats Won't Adjust to a New Home
False: Of course, it will take any animal some time to adjust to a new home, that's to be expected no matter what. But, if you go to a shelter like South Suburban Humane Society, you can spend a bit of time with each cat and get to know them quite a bit.
Not only did Bruce give us a rundown on most of the cats' personalities, but we could tell within minutes of hanging out with them. It was clear to us that certain cats would do best in a quiet home. Others were eager to play and interact, and would probably thrive in a busier home.
Just choose your cat based on personality, not just looks. Overall, senior pets will appreciate a home and show you extra love because you gave them that.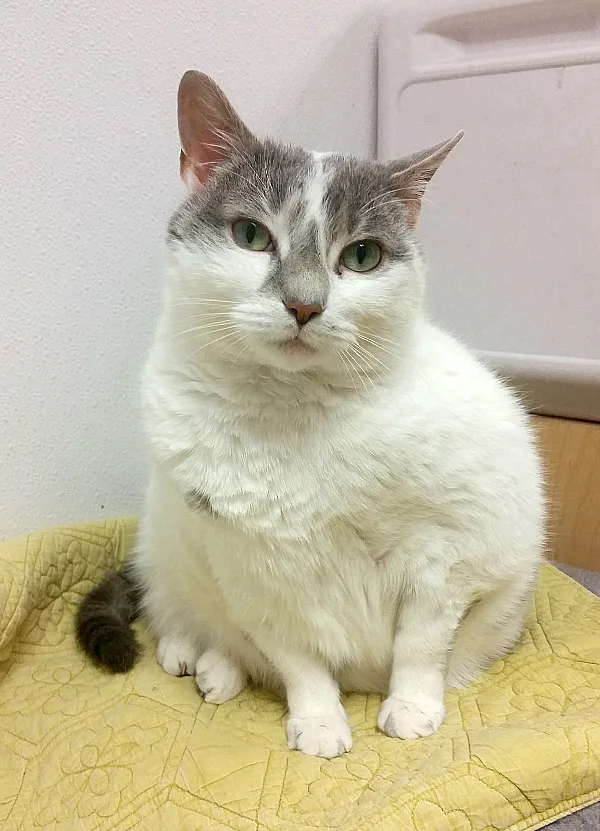 Example: Honeyham is a senior cat at age seven. She's overweight to the point that she cannot clean herself properly. But, guess what? She was the first to approach us as we entered the room.
She was sweet as can be and clearly needs love. A good healthy diet and some loving and she will be a lovely pet. She's just waiting for someone to take a chance on her.
There's never a guarantee as to how any animal will adjust to your home, but no matter how you look at it, cat adoption is the way to go.
There are so many homeless animals in the shelter it's unreal. When you adopt one, you free up space for another to be rescued. June is "Adopt a Shelter Cat Month", so if you were on the fence, now's the time.