Disney really never let's you down. They have the greatest story lines, the best art, and as usual the cutest toys. The Inside Out movie will be in theaters everywhere June 19th. Already the Inside Out toys are flying off shelves! And for good reason! They're awesome! I'm sharing my favorites here and have used affiliate links where applicable. I received several of these products for free at the press event in LA, but all thoughts and opinions are 100% my own.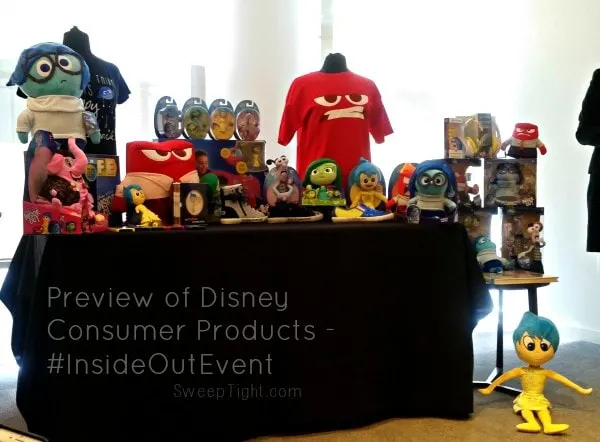 The Best Inside Out Toys
For Kids:
My personal favorite are the Inside Out Toys Tsum Tsums. They're so freaking cute. I only have two and am having a hard time completing the set! All the Disney stores I've gone to are already sold out! I found a few on Amazon, but be sure to make sure they're authentic. Their retail price in Disney stores is $4.95 each.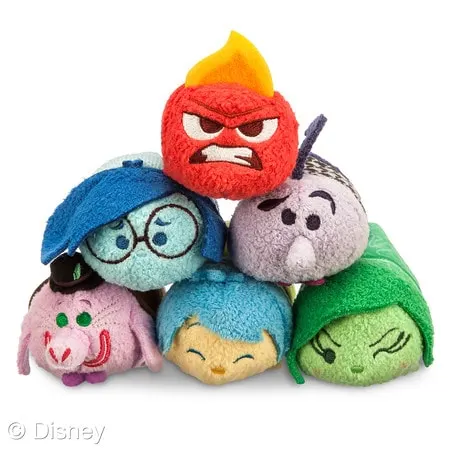 Another favorite for me is the larger 8.5″ plush. I bought myself Anger while in the Disney Studio Store. He just cracks me up. I ended up using him as a pillow on the plane home and I can only imagine how many people saw me. The flight attendant made a remark when I left that it was hilarious.
The Inside Out Headquarters Playset is something I would have had to have when I was little. My kids would have loved this when they were younger too. Kids can recreate how Riley's emotions help or work to guide her by storing "Memory Spheres" in her long term memory and use the mini console to project them on the Screen of Consciousness.

To go along with the playset above, we'd naturally have to collect all the figurines to go with it! Each of the emotions comes with its own "Memory Sphere" that holds Riley's memories. And they light up!

For Tweens and Teens
If you're an adult with small feet, then this may also apply to you… UGG has released Inside Out footwear! These are some of the cutest shoes I've ever seen! I really, really want these Sadness sneakers!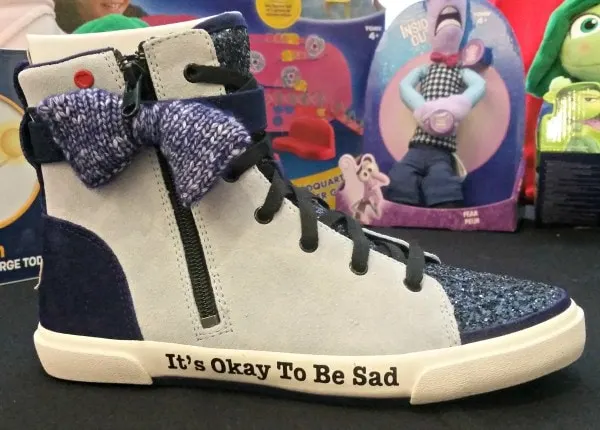 The clothing line is super fun and cute too. These Inside Out Tees are perfect for expressing any or all of your emotions.
The LED Color Changing Headphones are arguably great for any age. I should absolutely be wearing these right now.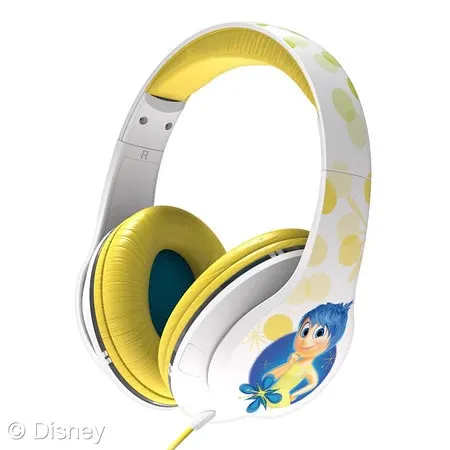 For Adults:
Now I'll be the first to admit that any of these are for adults. I proudly sleep with my stuffed Anger and Joy on my bed. But if you're looking for something that's more specific to adults, here's a few options: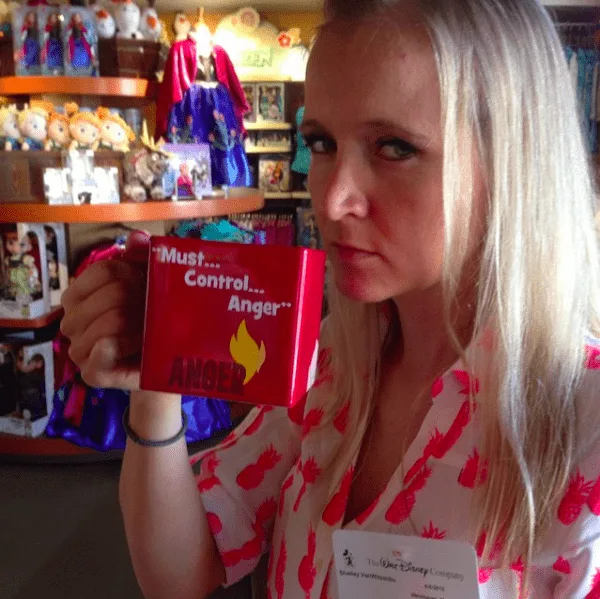 Gosh darn it Disney! You and all your irresistibly great coffee mugs. I'm running out of hooks in my kitchen! I had to get the Anger mug while on our trip, but know it's only a matter of time before I have them all. Choosing my mug in the morning is one of my favorite parts of the day! These are available at the Disney Store for $12.95 each.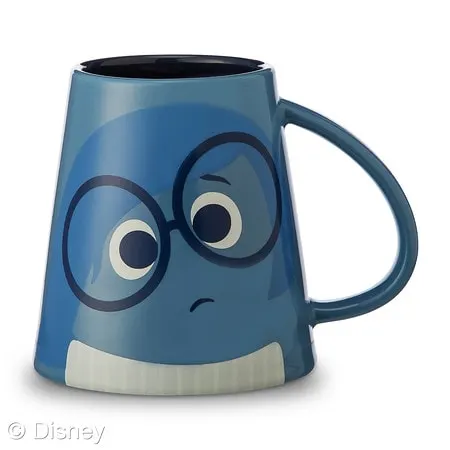 The Art of Inside Out would make an excellent gift for any adult. This book is gorgeous and would have a great home on anyone's coffee table–next to all the mugs of course. 😉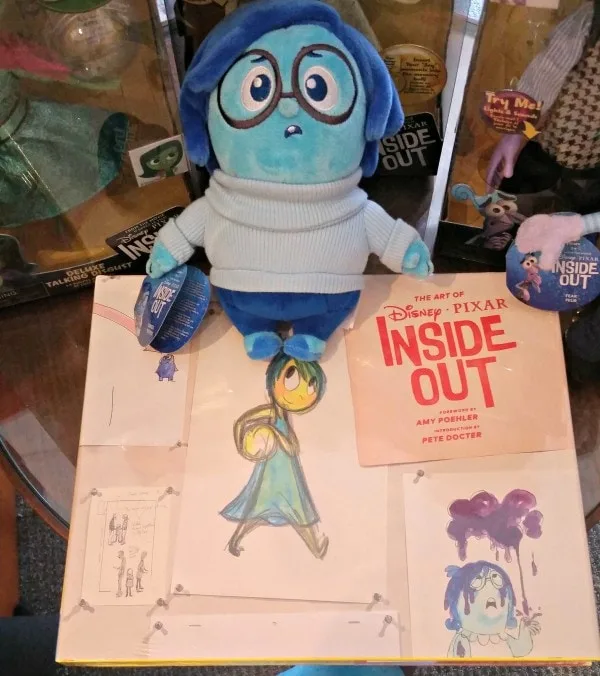 This entire line of Inside Out Toys is going to be one of those that lasts forever; I just know it. These characters will always be trendy because they capture the human condition in such an endearing way, you simply can't resist them, no matter your mood.
What is your favorite Inside Out toy or product?