What's not to love about seeing a brand new vehicle arrive in your driveway? Well, not much. But, when it comes to the 2017 Toyota Camry XLE, there are plenty of features and design elements that can set it apart from the others. I was able to use this vehicle to facilitate this post. All thoughts and opinions are my own.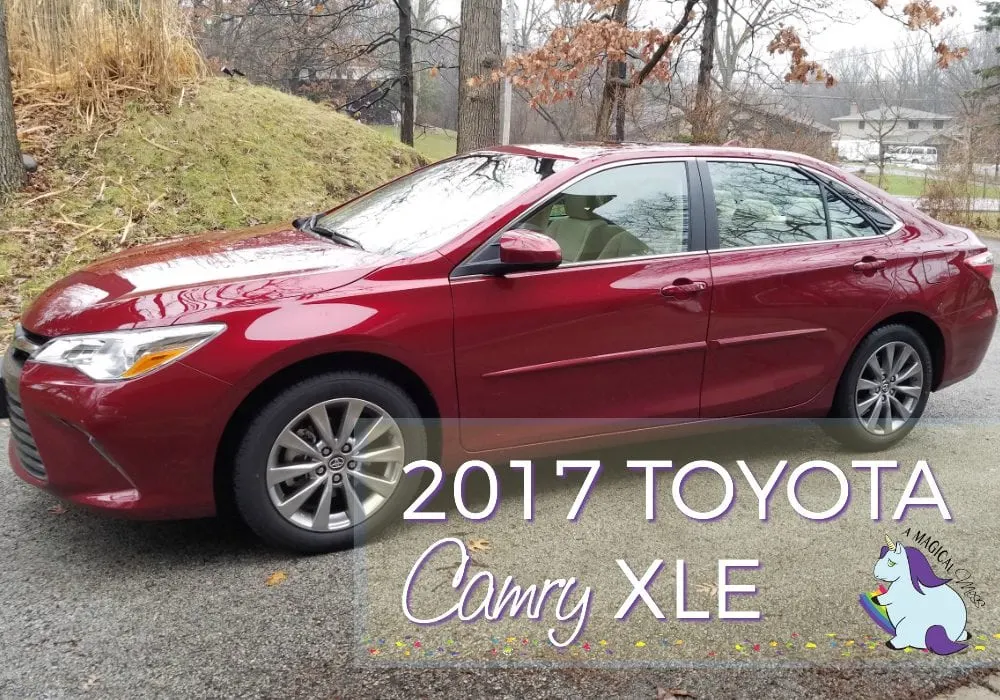 2017 Toyota Camry XLE
First, let's acknowledge the obvious: it's a sharp looking car. Typically red isn't my favorite automobile color, but I'm digging it on this ride. The interior is sleek too, especially with that moonroof.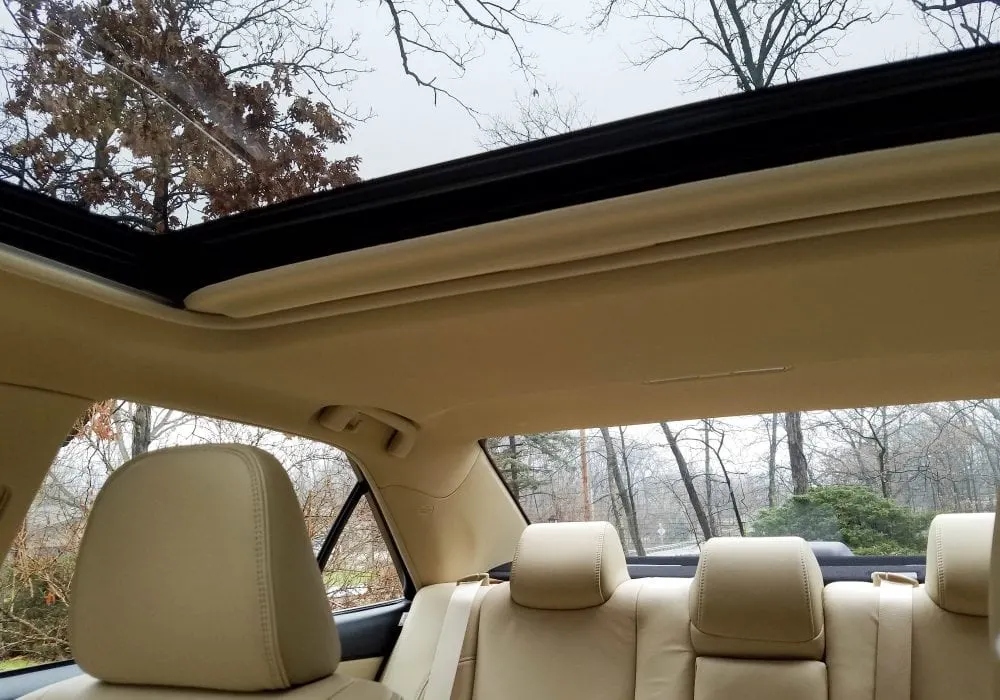 Safety
But let's talk about the really important stuff for a second. The 2017 Toyota Camry XLE is SAFE. It's got a 5-star (the highest) overall safety rating. With ten airbags, traction control, and loads of safety tech like a blind spot monitor and rear cross-traffic alert, you can drive easy knowing all your precious cargo is safe.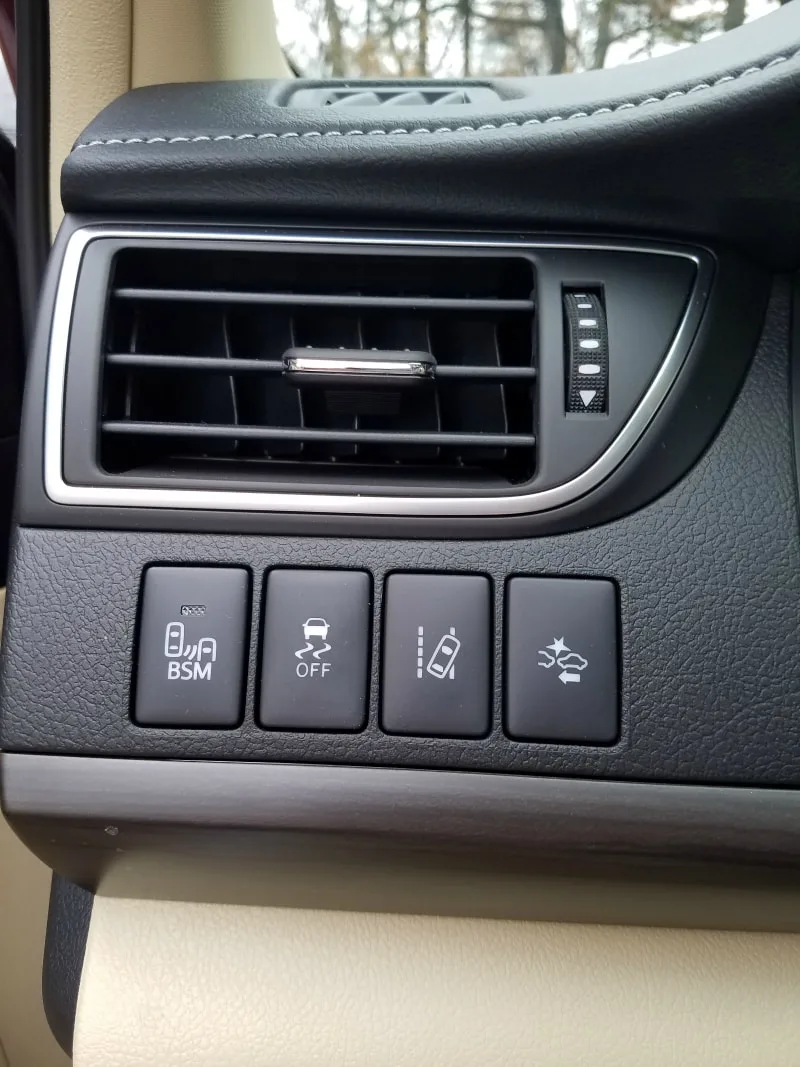 Comfort
It's also crazy-comfortable. The 8-way adjustable driver seat includes my all-time favorite–lumbar support. Ever since I had kids, I swear, I sound like an old man with how much I love the lumbar support. No shame about it. If I'm going to be chauffeuring teenagers all over creation, I want to be comfortable while doing it.

Spacious
Passengers will not be complaining about leg room in the 2017 Camry. There's plenty of room back there.

If you need more cargo space, the back seats fold down with a simple pull of a lever in the trunk.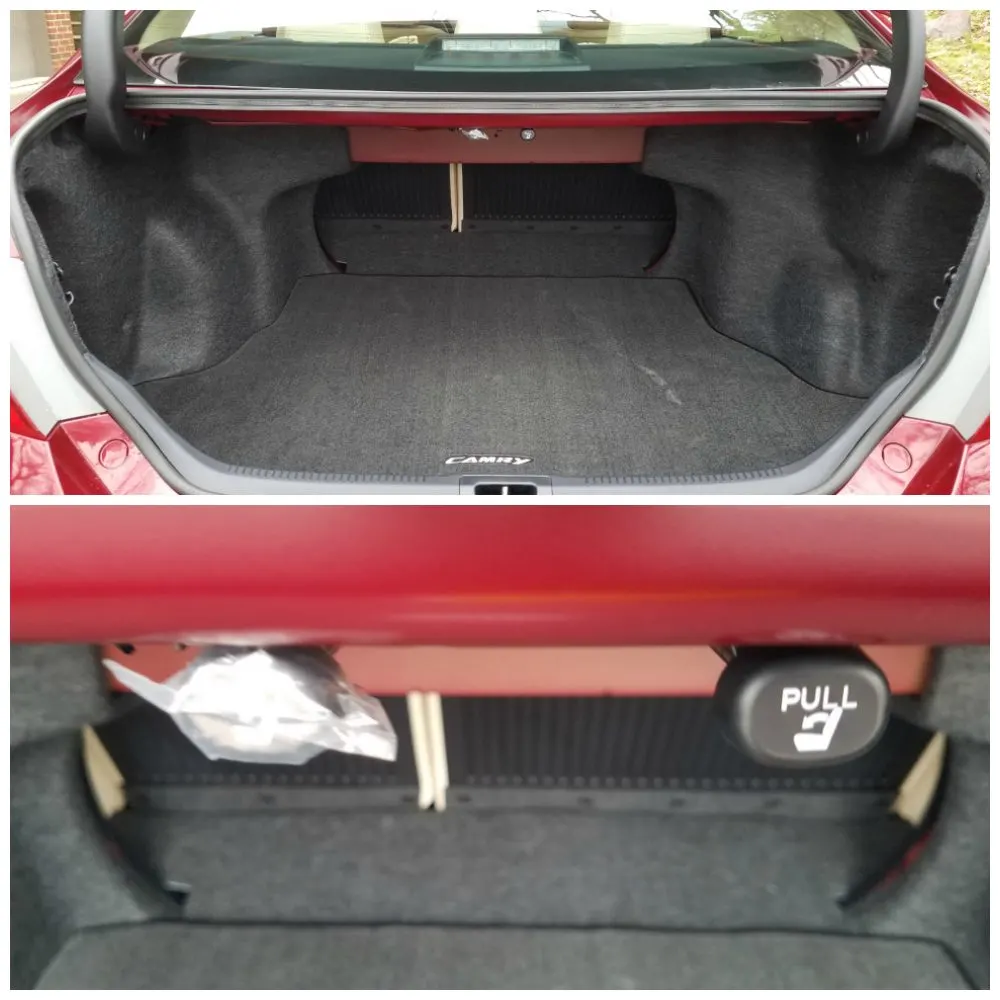 Convenience
I know I never shut up about cup holders, but it's something we shouldn't take for granted. Have you ever needed a cup holder and not had one available? It's miserable. And they're so multi-functional–you can put all sorts of stuff in them. Anyway, the Camry has plenty. I think I counted ten. 🙂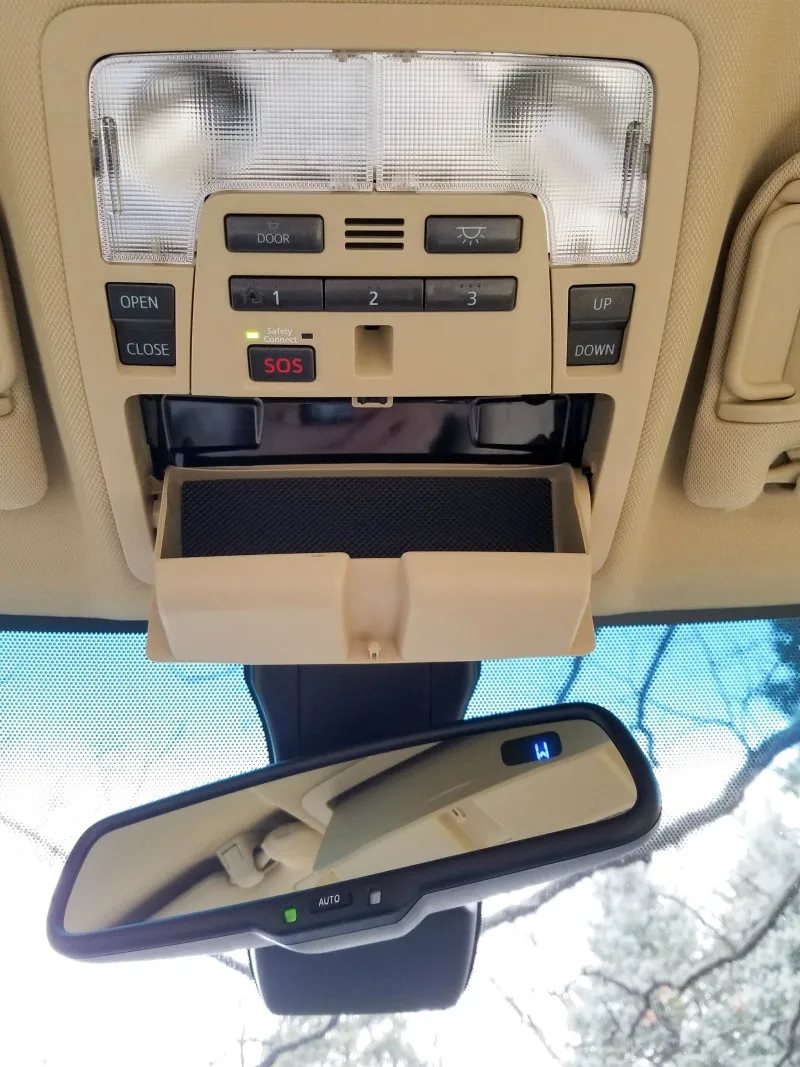 Plus you've got an automatically dimming rear view mirror, programmable garage door openers, and emergency assistance with the push of a button. (Subscription required.)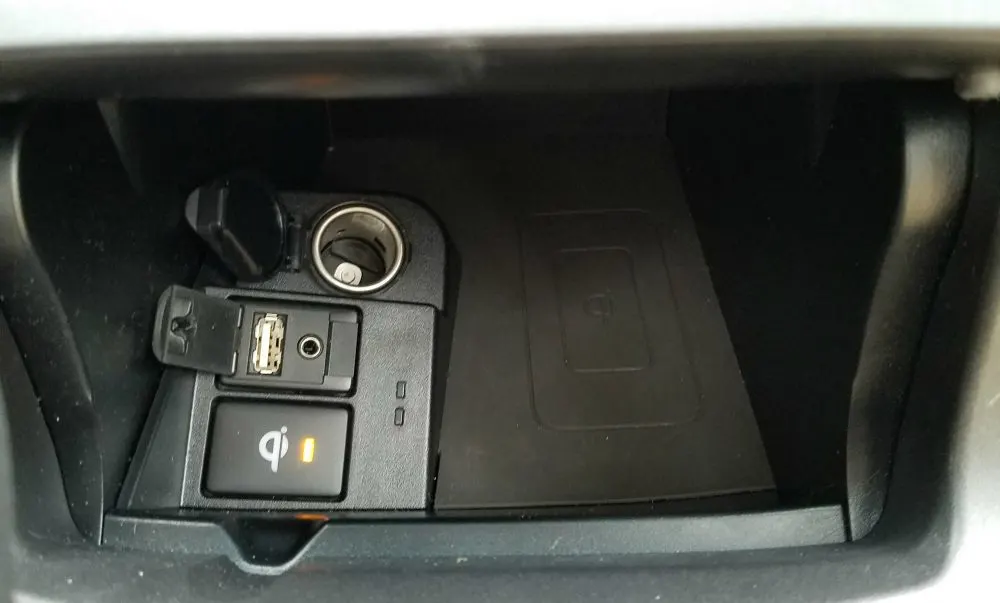 I'll never get sick of wireless charging pads. As long as you have a compatible device–which my phone is, this is a lifesaver when you forget your charger. Just throw it on there, push a button, and viola! Plus, you've still got plenty of slots for your other chargers if you've got multiple devices.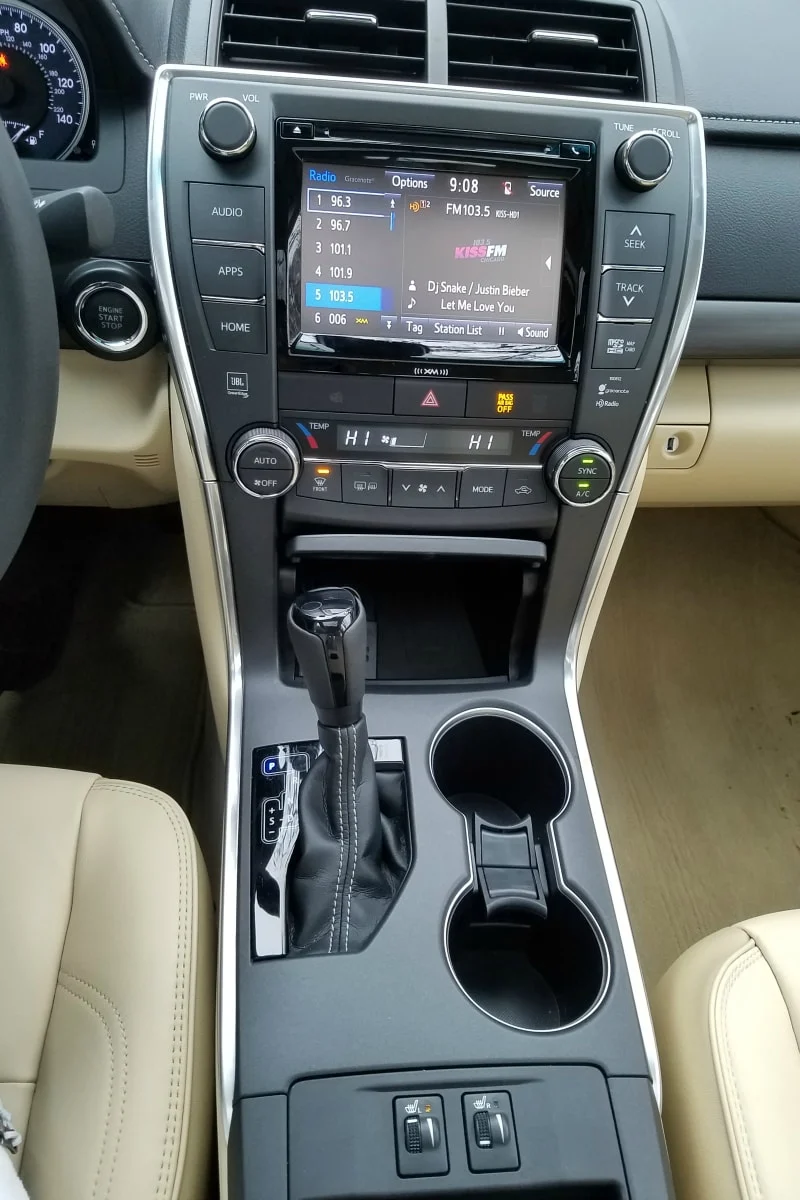 As for the center console/dash area, the layout is still just how I like it. (Check out my 2016 Toyota Camry review.) It's got the heated seats that can remain in the "on" position so that when you start the car, you don't have to worry about remembering to put them on. Knobs for the important stuff like temperature control and audio volume are essential to me. I can't stand it when those are only adjustable via the touchscreen. We need quick access while driving.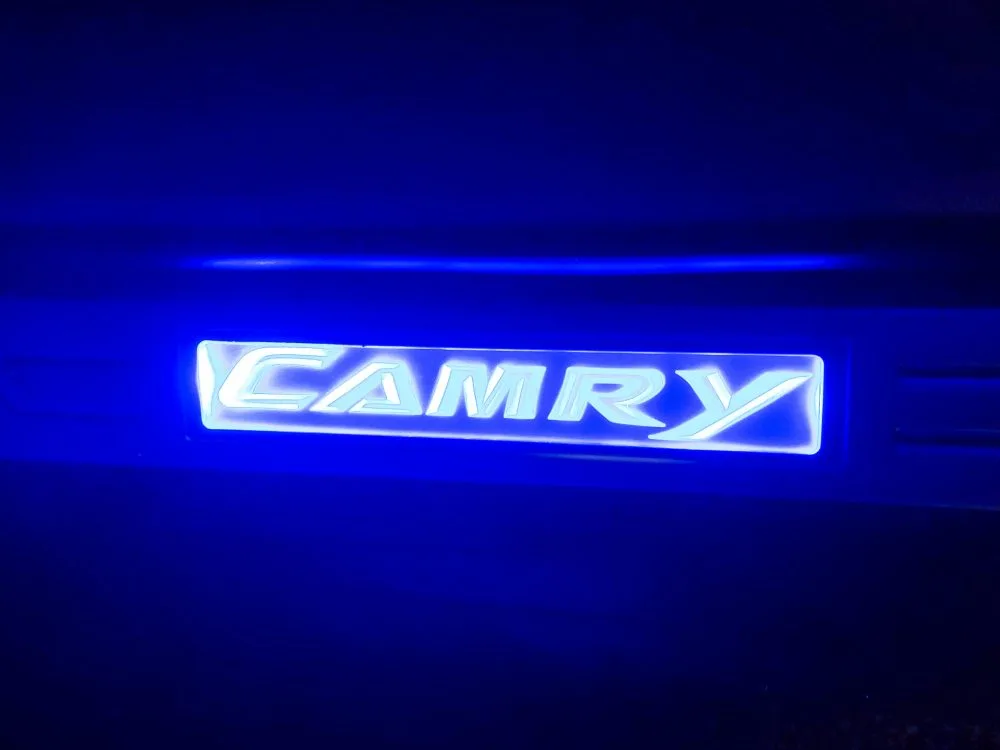 In closing, the 2017 Toyota Camry XLE had everything I would want it to have for a 4-door sedan. With 27 miles per gallon (24 city, 33 highway), the typical driver saves $250 a year compared to the average new vehicle.