I am going to go ahead and call the A Dog's Purpose movie the movie of the year for dog lovers. No, I haven't seen the movie yet, but the trailer alone is enough to spear me through the heart in a good way. Other dog owners will know exactly what I mean. This post is brought to you by Universal Pictures. All opinions are my own.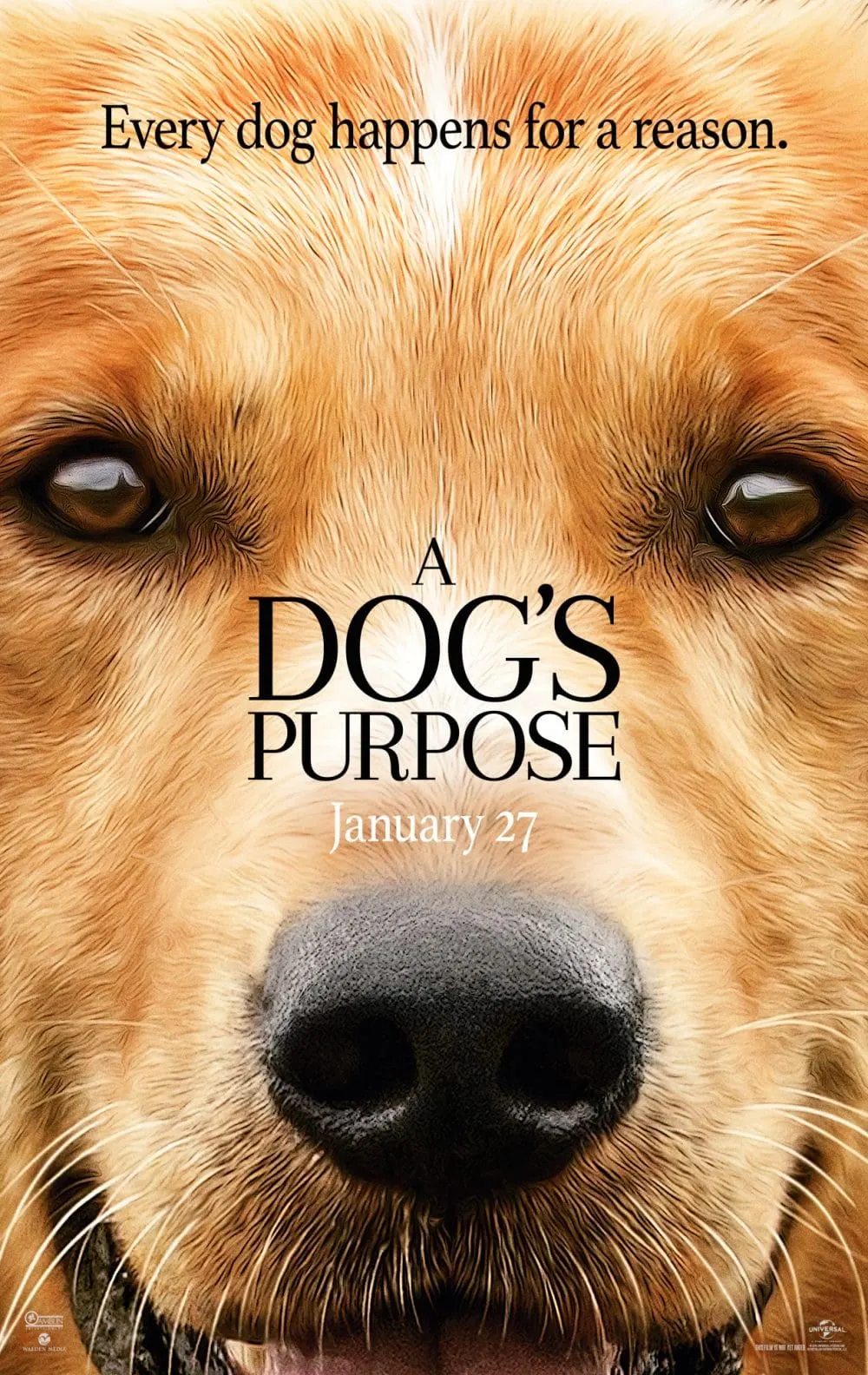 A Dog's Purpose Movie
In theaters January 27th.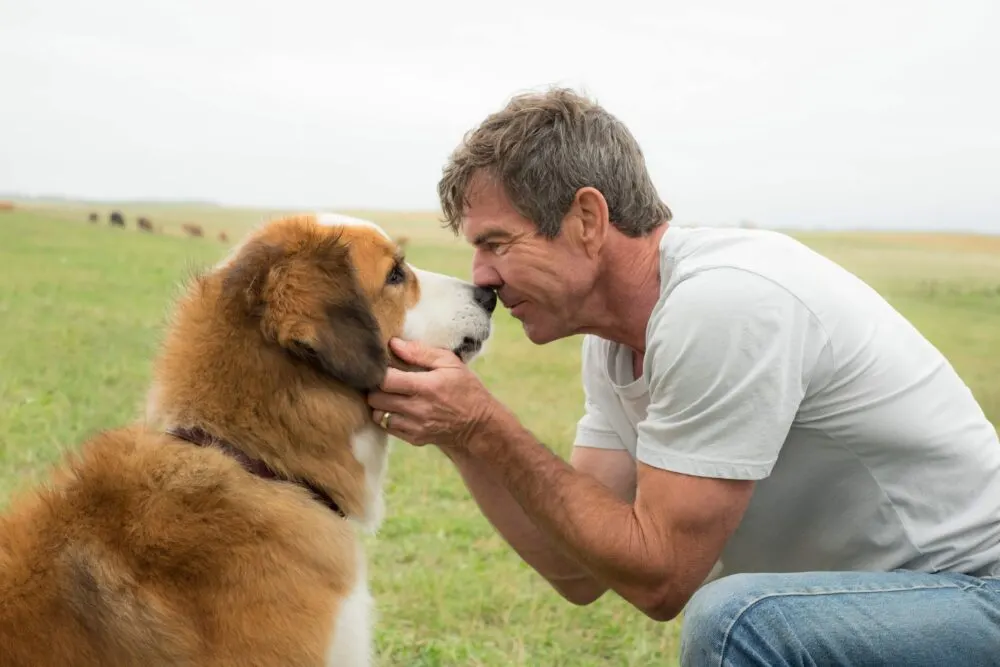 Based on the beloved bestselling novel by W. Bruce Cameron, A Dog's Purpose, from director Lasse Hallström (The Cider House Rules, Dear John, The 100-Foot Journey), shares the soulful and surprising story of one devoted dog (voiced by Josh Gad) who finds the meaning of his own existence through the lives of the humans he teaches to laugh and love. The family film told from the dog's perspective also stars Dennis Quaid, Peggy Lipton, Britt Robertson, K.J. Apa, Juilet Rylance, Luke Kirby, John Ortiz and Pooch Hall.

A Dog's Purpose is produced by Gavin Polone (Zombieland, TV's Gilmore Girls). The film from Amblin Entertainment and Walden Media is executive produced by Alan Blomquist and Mark Sourian, and it will be distributed by Universal Pictures.

My Dog's Purpose Poster Generator
Recreate the #ADogsPurpose movie poster using your dog and share using #MyDogsPurpose. Your furry friend could even be featured in the film's campaign! Get started now.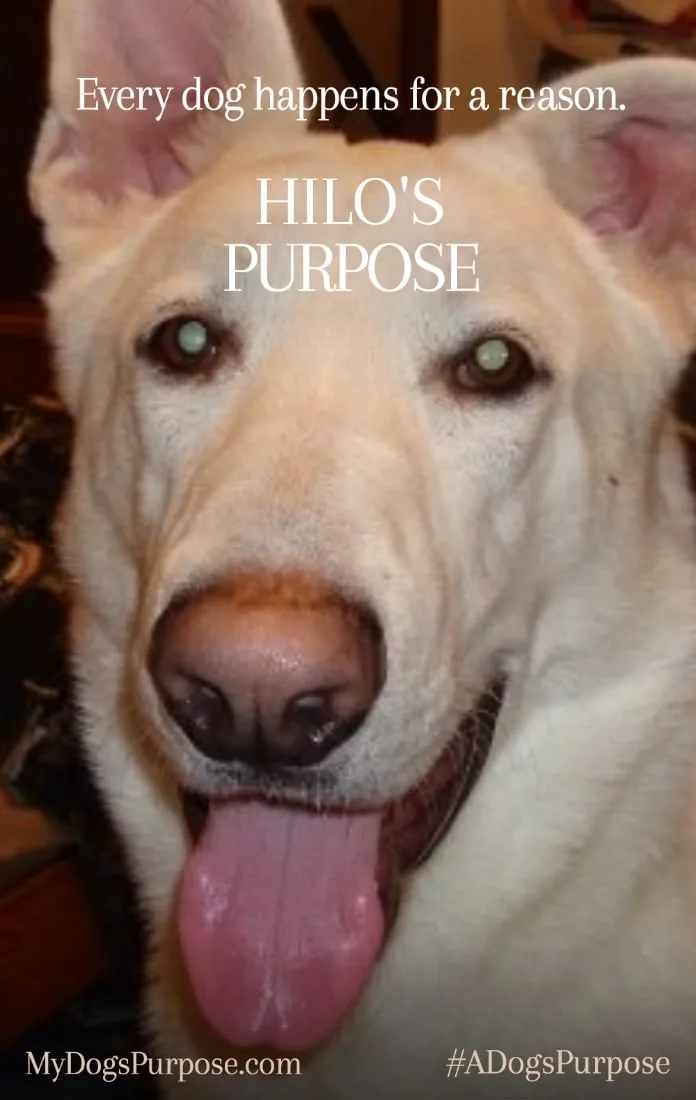 Learning from Our Hilo
I made my poster with our Hilo. I don't think I have written about this yet, but we had to put our dear German Shepherd boy down last year. He had degenerative myelopathy, and it got to the point where we had to make the toughest decision a dog owner ever has to make. We know it was time, but it was a lot harder than either of us could have imagined. Hilo was our first pet together as a couple, and my first pet as a responsible adult. I had many pets when I was young, but ultimately, my Grandma was the main caretaker. The bond you form with an animal that is truly yours is immeasurable. Hilo had a major purpose, and I can name a few reasons he was meant to be in my life.
Patience: Hilo taught me patience in many ways. He was a ball of energy as a pup and a bit like a tiny white tornado plowing through the house. As adorable as that is, it can also test your nerves a bit. As he got older, I realized how every trying moment is worth the hundreds of happy times he provided tenfold.
Loyalty: Hilo taught me loyalty. He was our dog through and through, and we were his humans. You could tell that his life was devoted to protecting us. Nothing – not even food, toys, or treats – mattered more to him than us.
Happiness: Hilo taught me happiness. That big, dopey grin on Hilo's face never dropped. Unless, of course, that threatening pizza delivery person knocked on the door – then he was all business. But, even at the end when we know he didn't feel well, Hilo kept on grinning.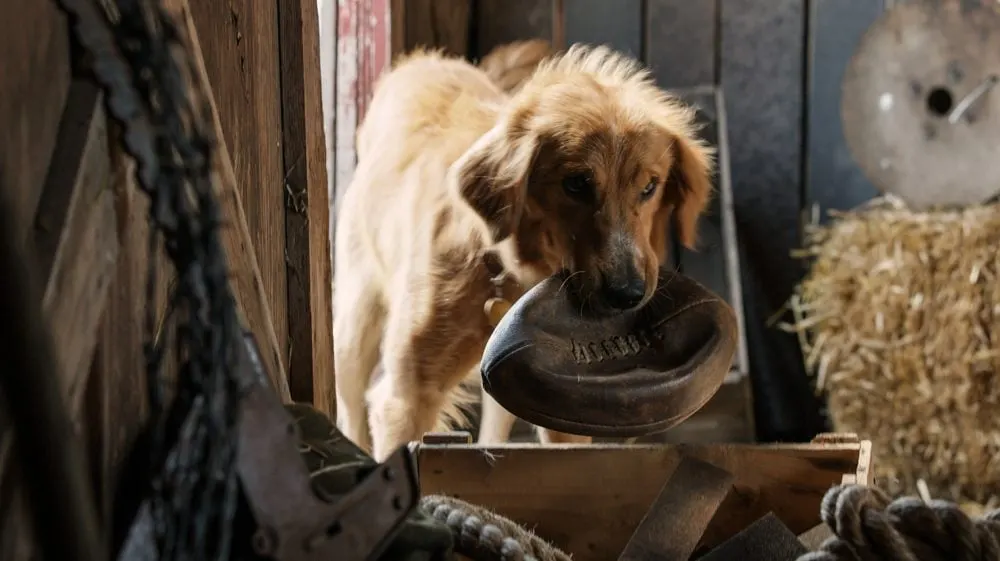 Great. Now that I am halfway through a box of tissue, I know to stock up for this movie! Even though it hurts so bad to lose your best fur friends, it doesn't take away from the time we do get to spend with them. Our other two dogs have their clear purpose, as well. Each one of their personalities and stories are different, making each dog unique. The lessons they teach us last for a lifetime. I am so happy to see a movie that highlights the completely underrated human and pet relationship.

After you watch the trailer be sure to follow A Dog's Purpose on Twitter, Facebook, and Instagram.
Giveaway OVER: Erin F. Was the winner!
More Posts to Read for Dog Lovers:
Who do you know that will love the A Dog's Purpose movie?