A good nutrition bar is a must for me. I love the taste, convenience, and nutrients that protein bars provide. Today's post is sponsored by ZonePerfect, but my love for their Perfectly Simple nutrition bars is an opinion all my own.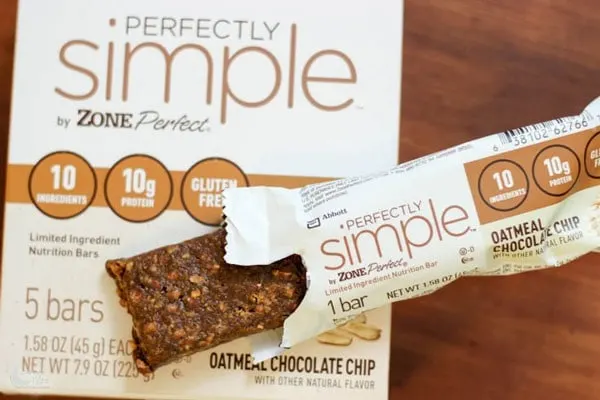 Nutrition Bar with Less Ingredients #FeelGooder
A big goal for me right now is finding balance. For some reason, I just cannot get it together lately. A big part of that is getting my diet in order. Breakfast is my biggest issue. I rarely make the time to make a fully balanced breakfast. Reaching for a nutrition bar is my favorite option. However, not all protein bars are created equally. Some ingredients can do more harm than good. I was excited to see that Perfectly Simple by ZonePerfect use limited ingredients in their bars. When it comes to reading the ingredients on any label, less is more.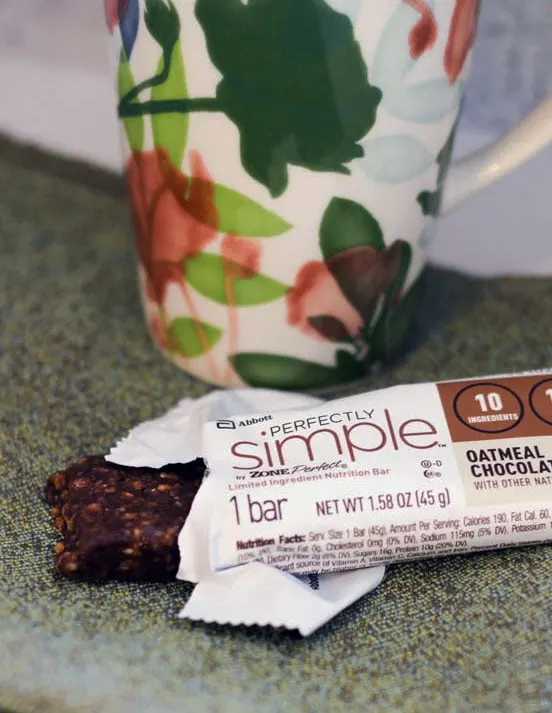 I was able to find the Oatmeal Chocolate Chip flavor at my store. There are other flavors of Perfectly Simple that I cannot wait to try. Roasted Cashew and Dark Chocolate sounds amazing. I am going to hunt that one down for sure. It just dawned on me that chocolate is the main reason why I love protein bars so much — it's a guilt-free way to enjoy chocolate. These bars tend to feel like eating a candy bar, but without that awful sugar crash afterward. Protein bars leave me feeling fuller longer and get me through those times where I'd really rather take a nap.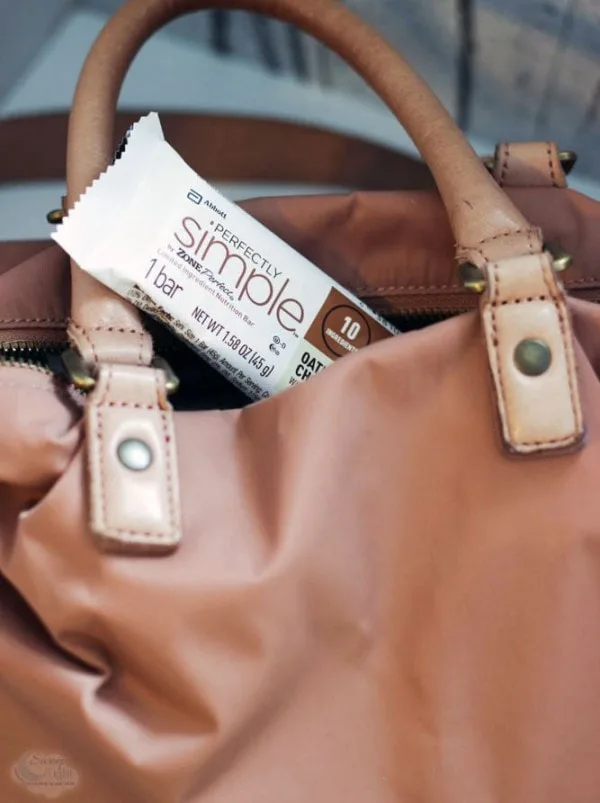 I have my Perfectly Simple bars all over the place now. If I ever feel a bit hungry or shaky, I grab one. With 10 grams of protein, it's an ideal snack for me. The bars are gluten-free, contain 0g trans fat, no added coloring, no preservatives, and low sodium. The Oatmeal Chocolate Chip is tasty, too. There's no strange aftertaste that I have experienced with other nutrition bars either.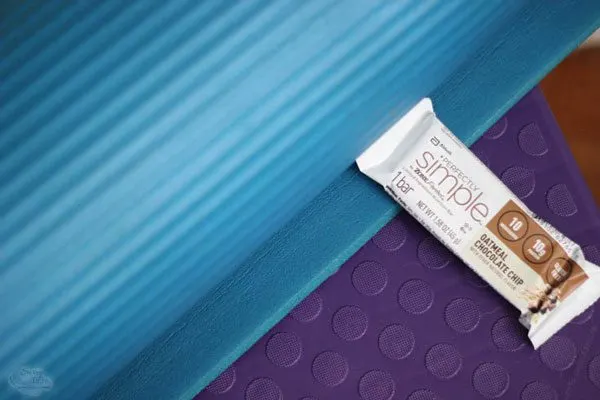 On my quest for balance, I have been making time for yoga. Yoga is such a great way to help your body and mind. Don't be fooled, it's also a workout. I feel strong both mentally and physically after some yoga classes.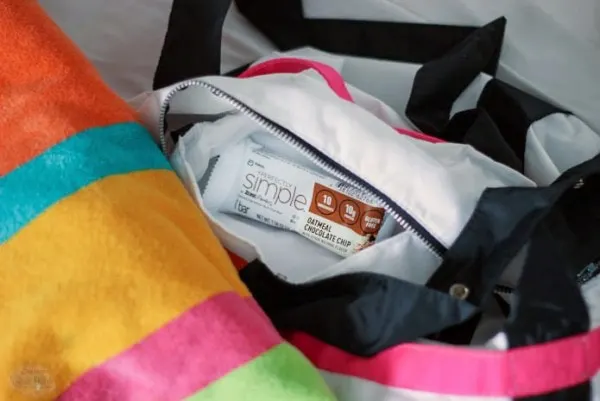 Another important factor is fitting in some fun. Boating season is pretty much over, but I still have my beach bag packed. Hopefully, we can squeeze in a little more pool or beach time before fall hits.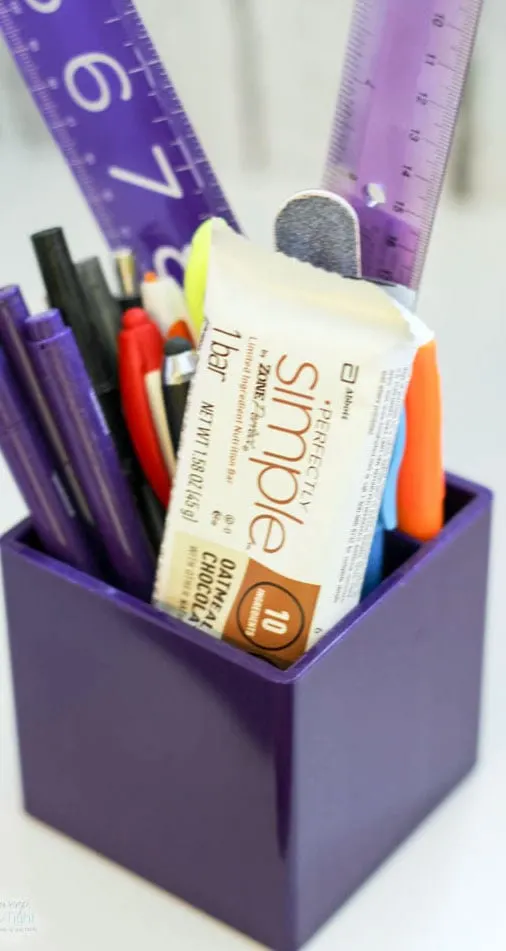 Share Your Tips
Share your own Feel Gooder moments across social media tagging @ZonePerfect and using the hashtag #FeelGooder!
Perfectly Simple Savings – Get a Coupon
>>>Download a coupon for $1.00 off ZonePerfect Perfectly Simple Bars.
Be sure to check out all the flavors of the Perfectly Simply nutrition bars. Let me know which one you will try first.