How to buy gift cards online. That's the question isn't it? Gift cards are an easy way to make sure you always buy the perfect gift for any occasion, but they can be a pain. That's not the case if you buy them online. This post contains affiliate links; all opinions are my own.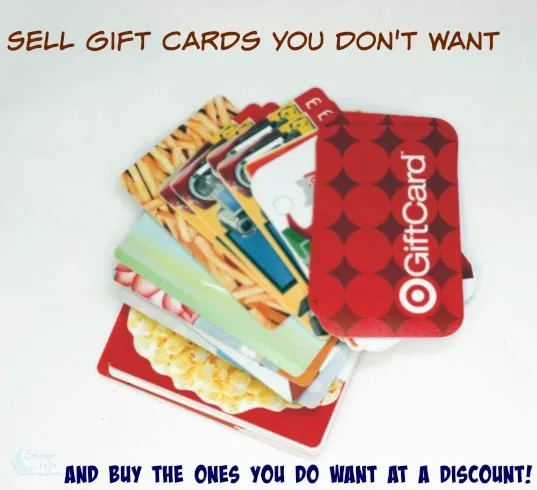 How to Buy Gift Cards Online – It's Easy
Buying gift cards online is actually quite easy. First, find a reputable online gift card retailer like giftcards.com and register. You can quickly and easily get almost any kind of gift card on a site like this.
What's really great about sites like this, especially giftcards.com, is that you can do more than just purchase a plain Jane card. For example, you can get personalized cards with a picture or greeting. You can even do group gift cards, so you and your friends or family can chip in on a really substantial card for an important occasion or purchase certain cards at a reduced price. That's pretty darn cool.
If you want to know how to buy gift cards online, you might also be interested in knowing how to sell them, as well. You can do that! Maybe you received a gift card to a store that you just hate. Or you have a ton of cards for something you don't really use. You can actually sell your gift cards to a site like giftcards.com. That's pretty awesome when you consider some of the strange gift cards that people will give you in your lifetime.
Buying and Selling Gift Cards has Never Been Easier
Let's face it. Going out just to buy a gift card is the worst. Do you really want to make a trip to your local retailer just to buy a gift card? Probably not. Who wants to deal with lines, checkouts, cards that don't swipe properly, and the host of other annoyances that come with buying a card at a store?
If you want to know how to buy gift cards online, it's a simple as this. Find a site like giftcards.com, register, and you're good to go. It's quick, easy, and you can even sell your own unwanted gift cards. Bonus! It's a great idea, and it's long overdue.
Have you ever sold gift cards online?