Calling all women in need of a little good clean filthy fun: I'm so excited to announce that we've put together a team to embrace fun and filthy girl power at Mudderella! I'd like to encourage all of you to sign up with our team if you're in the Chicago area, or create your own team for an event near you! I participated in an Influencer Activation on behalf of Influence Central for Mudderella. I received complimentary admission to facilitate my review as well as a promotional item to thank me for my participation. All thoughts and opinions are my own.
Embrace Girl Power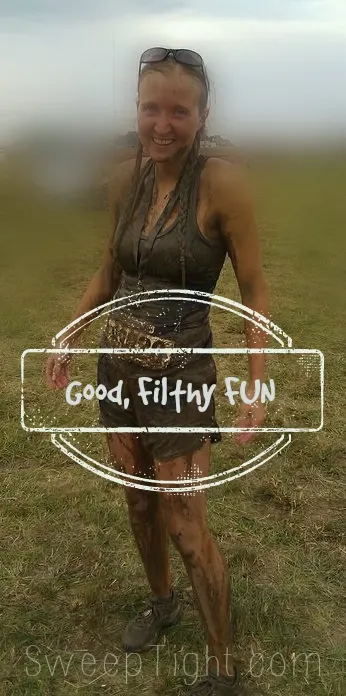 I'm all about having fun with the girls while incorporating fitness activities to create the ultimate girl power experience. I've run several mud races and while they were a blast, the coed dynamic made it slightly intimidating. I'm so happy to say a group of us girls have signed up to participate in the all-female Mudderella event taking place in Richmond, Illinois on May 30th.
I'd like to invite all of you ladies in the area to sign up with our team: SweepTight! It's going to be so much fun! Mudderella isn't a race. It's a challenging obstacle course that encourages teamwork, laughter, and girl power. I'm honored to get down and dirty with all you ladies out there to tackle this course. It's 5-7 miles of muddy mayhem!
Our Team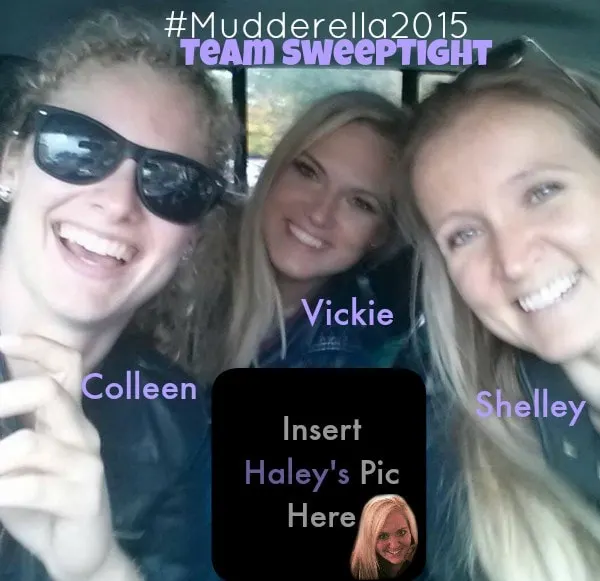 Three of my girlfriends, Colleen, Vickie, and Haley have agreed to participate in this awesome event. We are at all different levels of fitness so we are going to help each other as a team finish this course. The best part is, it's not a race! It's just pure, filthy fun! Mudderella is the first and only full-day athletic event series designed for women, by women, to challenge all-round strength, balance, endurance and agility in a team environment. We are going to make priceless, hilarious memories that will last a lifetime! And we can't wait to do it with you!
How to Prepare
Since we all have different strengths and weaknesses, and I'll speak for myself here–I'm totally out of shape! Since I committed to finishing my degree, my fitness goals sort of hit a wall. I have never been this squishy in my entire life! The worst part of it all is I don't have that itch to really do anything about it… until now! I love having an event like this to jumpstart my motivation. And Mudderella makes it even easier because they've put together a training plan to help us prepare for the challenges ahead.
Ohhh man… I really need to work on my upper body strength! But this is totally going to get me there! May 30th is just about 7 weeks away. My goal is be able to do a full body weight pull up without assistance. (I have never been able to achieve this.) I think I need to add in some Beachbody workouts to my routine.
Right now there is a broader movement/trend towards fitness activities that are fun and social and Mudderella answers this need, not only on event day, but through the ongoing social and human connections it builds.
Or find an event near you! Right now there are 9 US and 2 Canadian events planned for 2015. But more may be added! So check out www.Mudderella.com for all the latest info.
PS. Running in mud is oddly soothing. It's so easy on the joints!