This Piña Colada fruit dip recipe contains no alcohol. Let's just get that out of the way right away. This dip is another one of my mother-in-law's fabulous recipes. I am so lucky that she's sharing her delicious creations with me. This is a dip that is always a hit at her gatherings. It's so flavorful and delicious you could just eat it with a spoon. But, we will dip fruit in it to feel better about ourselves. This post contains affiliate links; all opinions are my own.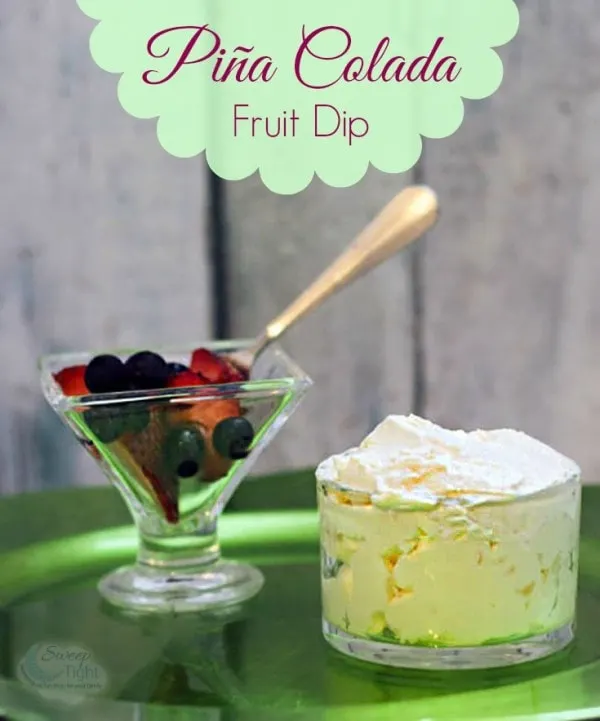 Pina Colada Fruit Dip Recipe
Ingredients
Instructions
Gradually mix pudding mix powder into yogurt. I just mixed in a bowl with a spoon. No need for the mixer on this one.
Add pineapple, extracts, and cool whip.
Mix well and refrigerate until ready to serve.
Serve with your choice of fruit or other dippers. Tastes delicious with graham crackers, strawberries, blueberries, apples, and grapes. If you like a salty-sweet combo, try dipping pretzels. Yum.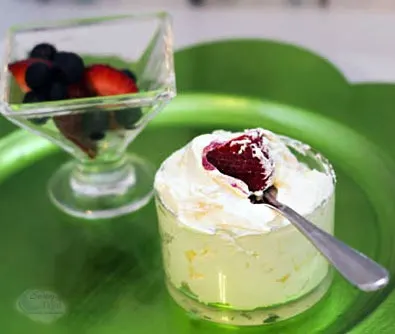 Tiny dishes are from LTD Commodities
This dip is great for summer barbecues, holidays, Memorial day, Mother's day or on any random Tuesday. Oh my gosh, it's a must for any Hawaiian themed parties. Just sing to your guests, "If you like pina coladas…" before they dig in because this Pina Colada fruit dip definitely has the taste of the tropical cocktail.
Stay tuned for more awesome recipes that my beautiful MIL has hooked me up with. Her potato salad is the best in the world. I will be tackling that next!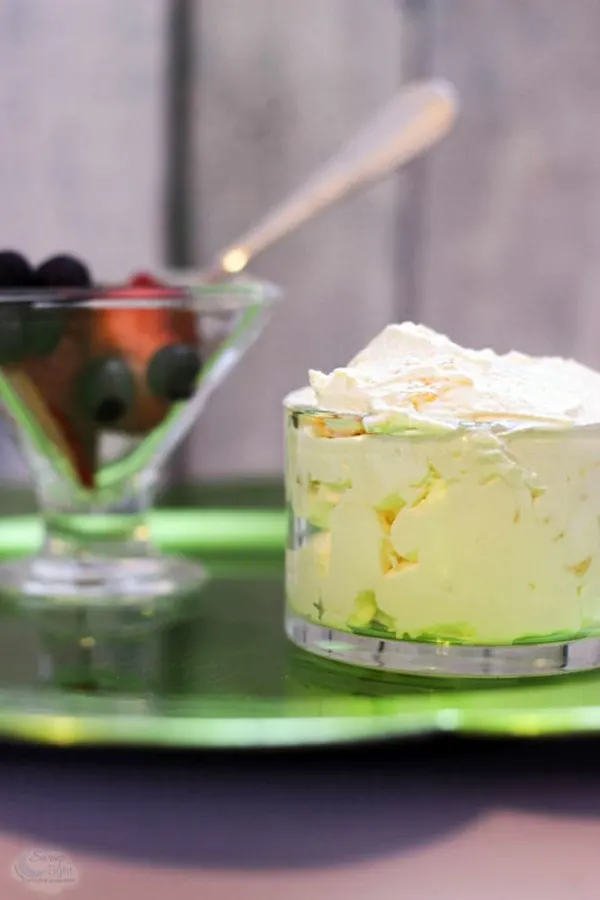 If you want more dip recipes, here's a whole pinterest board devoted to dips.
Do you think you would like this Pina Colada fruit dip? What would you dip in it?