My mother-in-law makes the best potato salad recipe. As promised, I am sharing it with you with her permission.
I think she calls it "American Potato Salad", but Mike said the only acceptable name was the "Best Potato Salad." In any case, it's a sure crowd pleaser.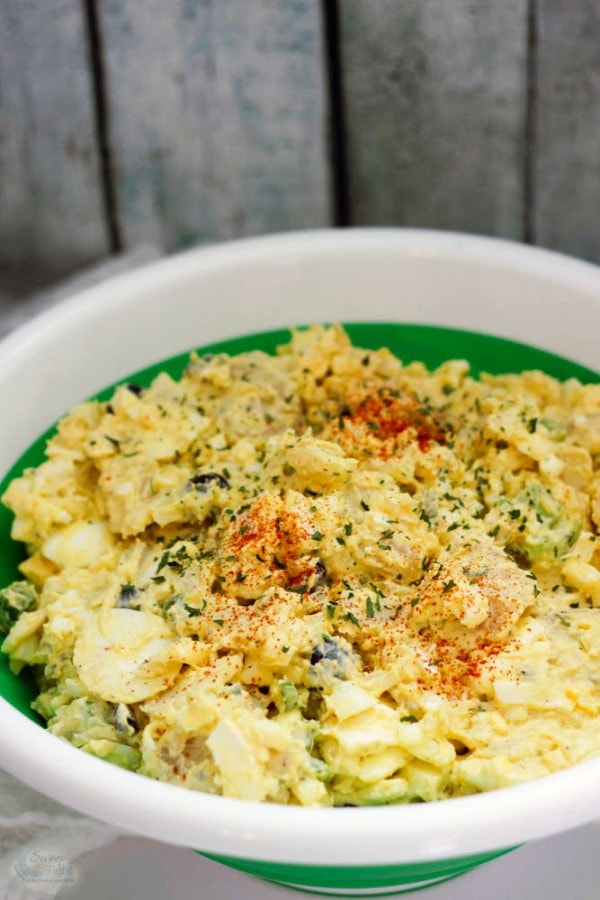 The recipe she gave me is enough to feed a large gathering. This was my first time making it on my own, so I wasn't sure what to expect.
I don't want to alter her ingredients or instructions in any way, but keep in mind if you make it – it's large. It filled my large Pampered Chef collapsible bowl to the top.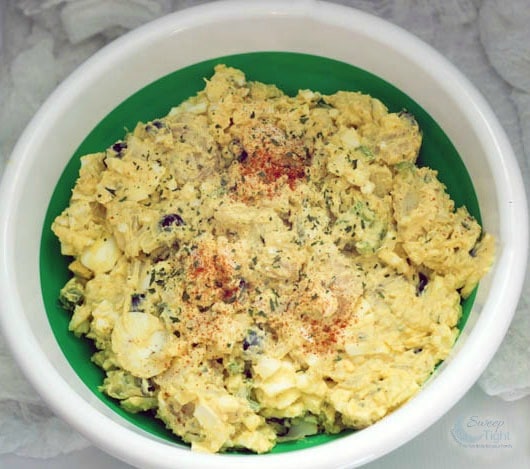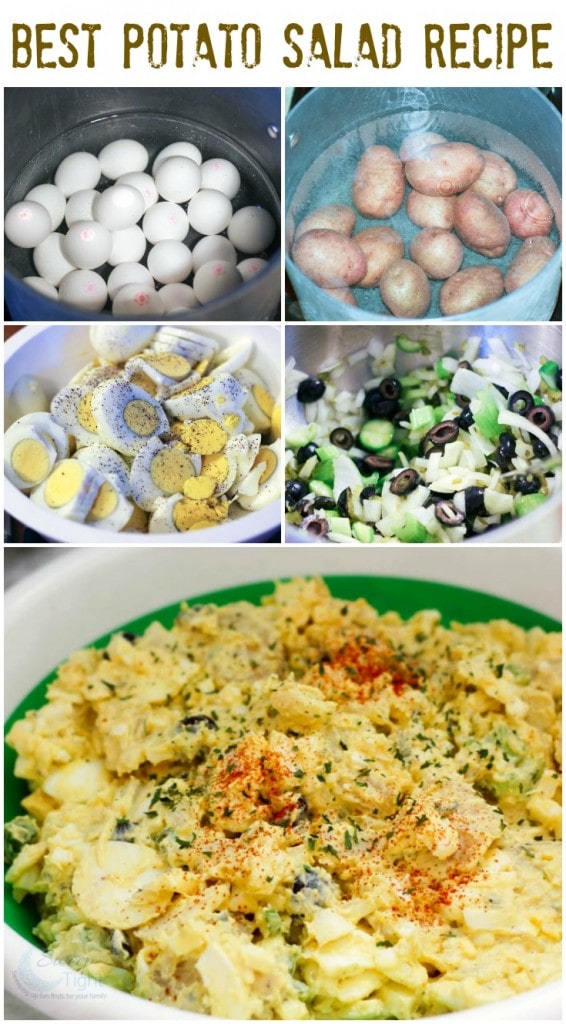 The Best Potato Salad with Eggs Recipe
Ingredients:
3 lbs red skin potatoes
2 eggs per potato, plus 1 extra
1 medium onion
3-4 ribs celery
1/2 English cucumber (seedless)
1/2 cup sweet pickle relish
1 can black olives
Salt & pepper
Paprika
Mrs. Dash Garlic & Herb Seasoning Salt
Parsley flakes (generous amount)
1 1/2 – 2 cups Hellman's mayo
Instructions:
Boil potatoes until they are tender to poke with a fork. Peel, and cut into bite sizes. Place into a bowl and salt and pepper them.
Hard boil eggs, remove shells and cut into medium pieces. Add to potatoes and salt and pepper them.
Finely chop the onion and roughly chop the celery and cucumber. Drain olives from can and cut them in half. Add all of this plus the sweet pickle relish in a separate bowl. Season generously with paprika, Mrs. Dash, and parsley flakes.
Add relish mixture to the potatoes and eggs. Mix all ingredients together in a large bowl. Add enough mayo to reach a creamy texture.
Transfer to a serving bowl. Sprinkle paprika and parsley over top.
Refrigerate until ready to serve. Tastes best the same day as you prepare.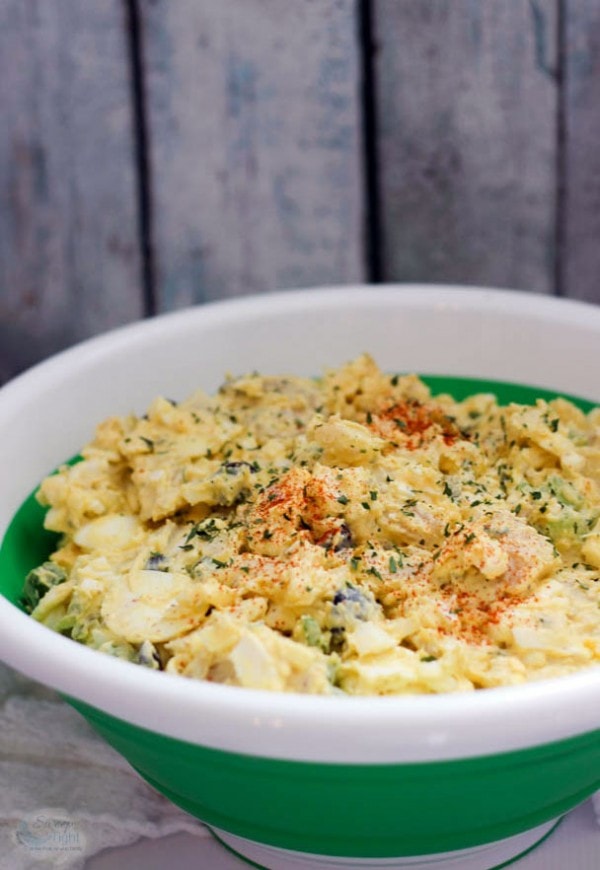 My 3lb bag of potatoes contained 17 potatoes. That meant I needed 35 eggs! Definitely feel free to adjust this recipe down unless you are feeding a large bunch.
Although, this best potato salad recipe is so good you are going to want it more than one day!
More Delicious Side Dish Recipes