The 2016 Mazda6 is a true joy to drive. We were given one to test drive for a week, and I didn't want to give it back. Neither of us did. In fact, I think Mike may have driven it more than I did. He's a car guy and was very impressed by the 2016 Mazda6.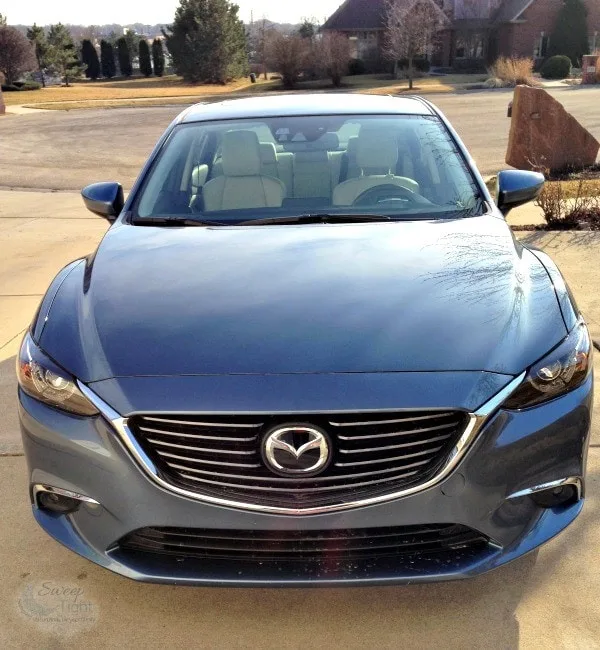 Read More Mazda Reviews!
Since I love so much about this vehicle, allow me to express my adoration in list form.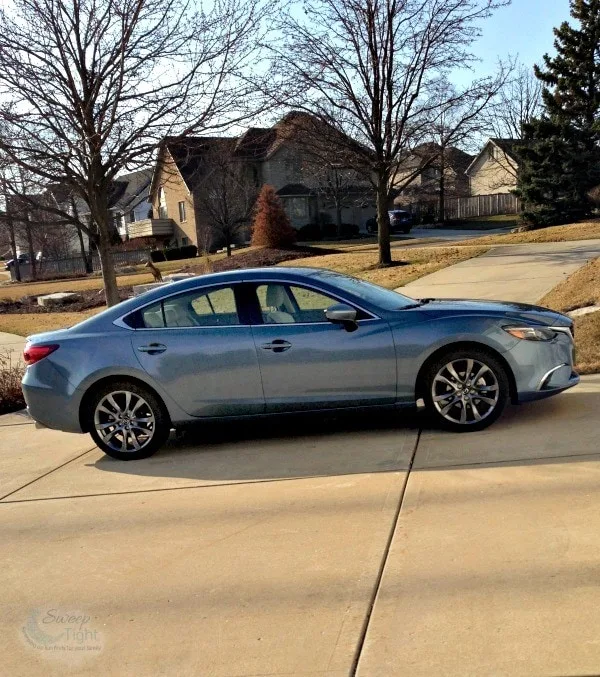 9 Reasons Why I Love the 2016 Mazda6
Sharp Interior: I can't stop talking about the HOT interior of the 2016 Mazda6. The leather-trimmed sports seats were a sharp two-tone of white and black. It's extremely eye-catching, and I don't think I have seen anything like it.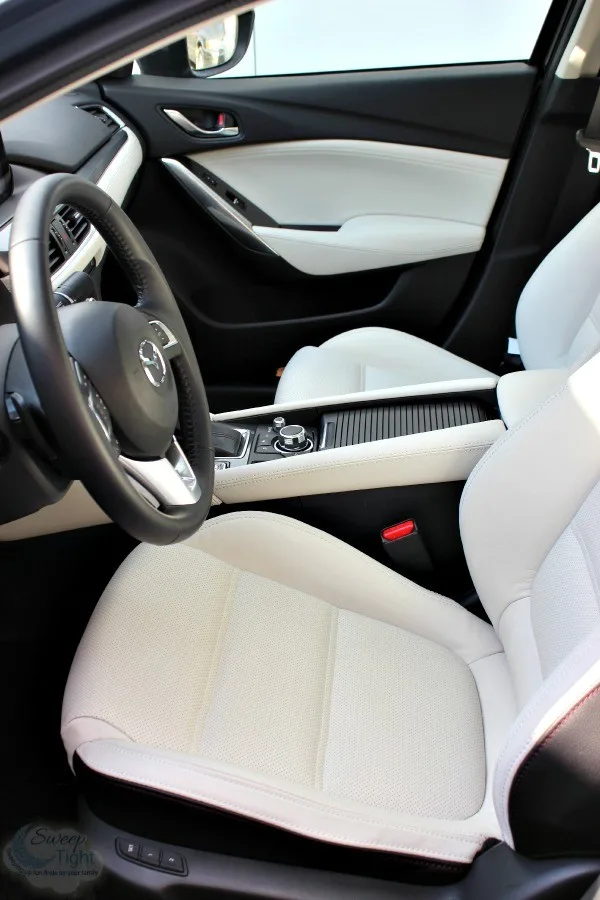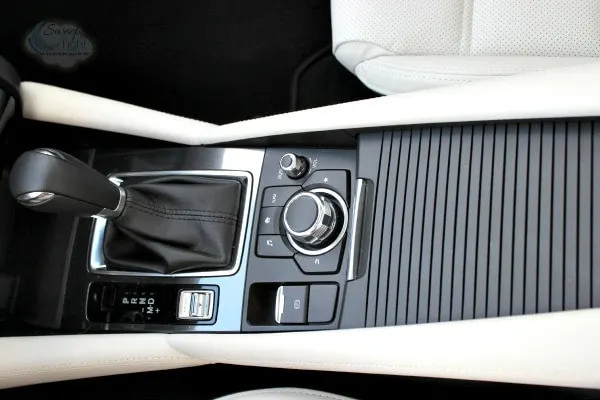 Blind Spot Monitoring: A light will appear on your side mirror if there is a vehicle in your blind spot. I found this unique feature to be helpful a few times.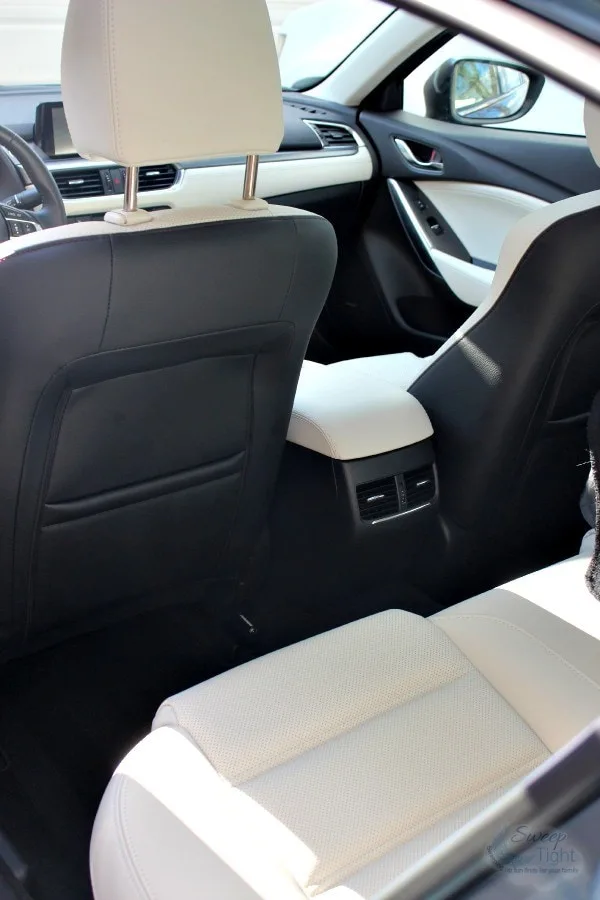 Heated Side Mirrors: Since it snowed while we had this car, we got to see this feature in action. Just a luxurious little perk to clear up your mirrors when frost or snow is an issue.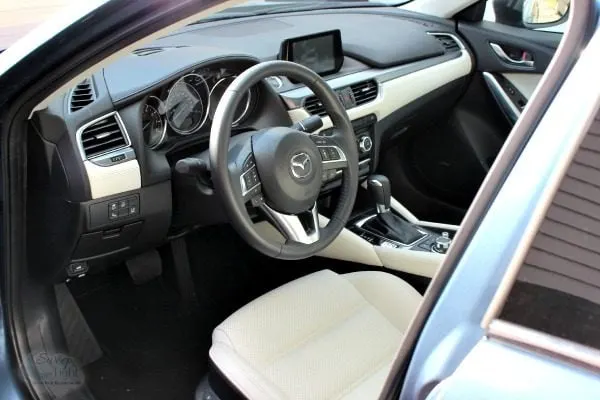 8-Way Power Driver Seat: It's easy for anyone to find a comfortable seat position in the driver's seat. It's so adjustable that it can be easily tweaked for the ultimate comfort.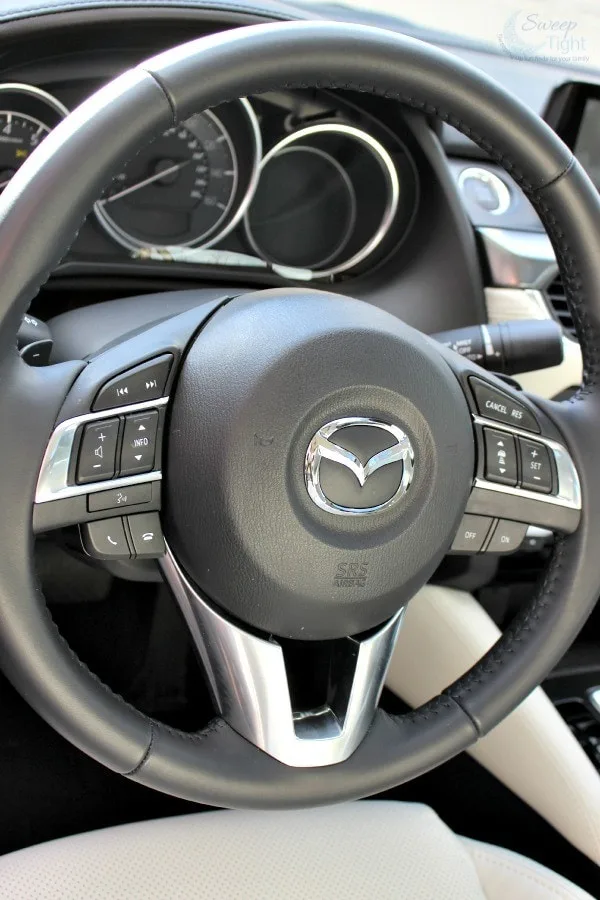 32 MPG: The fuel economy blows away my big truck. This car is better for the wallet, and the environment than our other vehicles.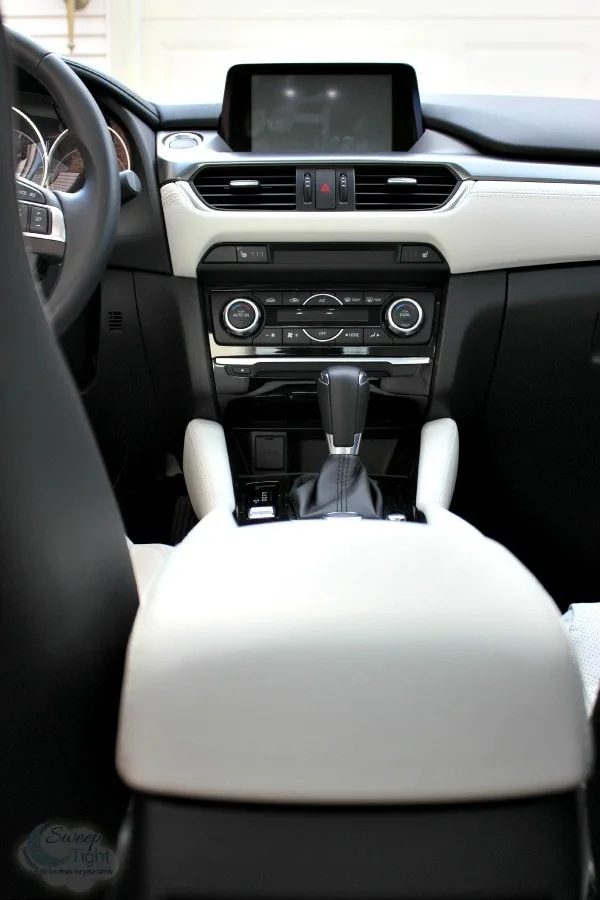 Zoom Zoom: The 2016 Mazda6 has some pickup. SKYACTIV Technology provides a smooth ride that wants to accelerate. Definitely a ton of fun to drive.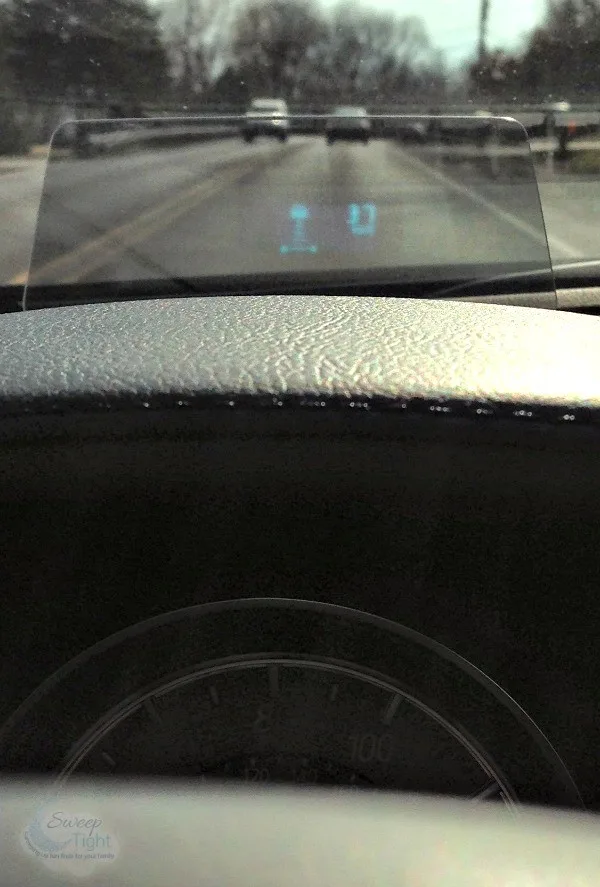 Pop-up Speedometer: Since the "Zoom Zoom" had me channeling my inner race car driver, it's nice to see your speed clearly in your line of vision. The pop-up display shows your speed and how close you are to the car in front of you. This feature made me more aware of my speed than ever before.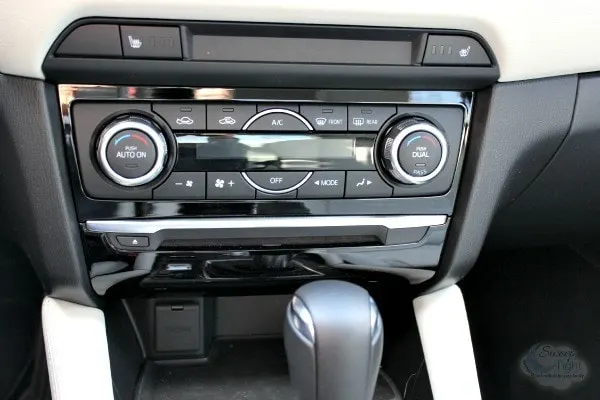 Bluetooth Awesomeness: Most newer vehicles have the ability to sync your devices. This was the first time that my phone auto-synced itself upon reentering the car. For example, I was playing music from my iPhone and then arrived at my location. Once I got back into the car and started it up, the song from my phone began playing where it left off. I have never experienced that before.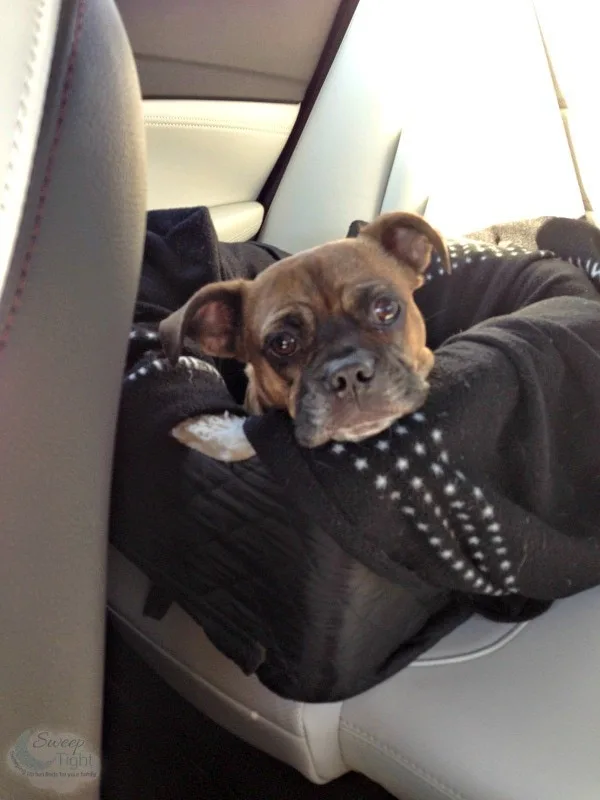 Spacious Backseat: The 2016 Mazda6 is the perfect blend of sporty and family-friendly. The spacious backseat is great for extra passengers. In our case, it fit The Grump's seat perfectly.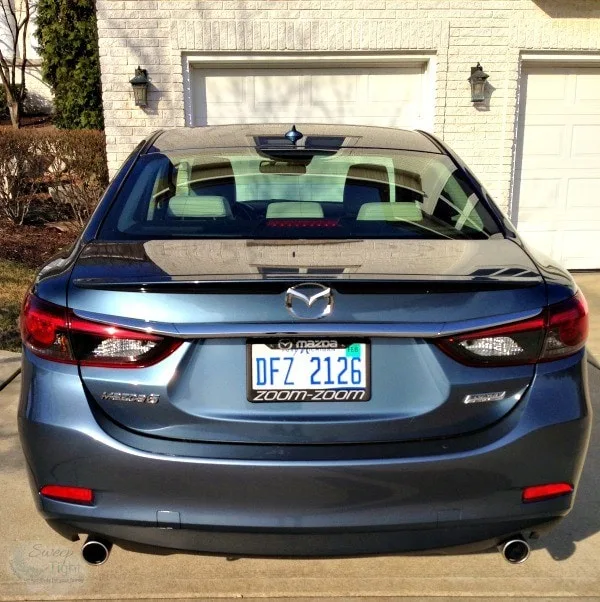 I would purchase a 2016 Mazda6 with pleasure if we were in the place to do so. I have always preferred trucks and SUV's, but this car has me changing my mind.
Make sure you test drive a 2016 Mazda6 at your local dealership!