Online shopping is mainly how I shop these days. It can be the best way to shop if you have a strategy. This is a sponsored post, but all opinions are my own.
Like it or not, the fourth quarter is creeping up quickly. That means the holiday craziness will come with it. If you are anything like me, I am sure you vow to have your holiday shopping done early this year. Like every year, that probably won't be the case. But, one thing I know is that I already have a decent online shopping strategy in place to help make holiday shopping a tad bit less painful.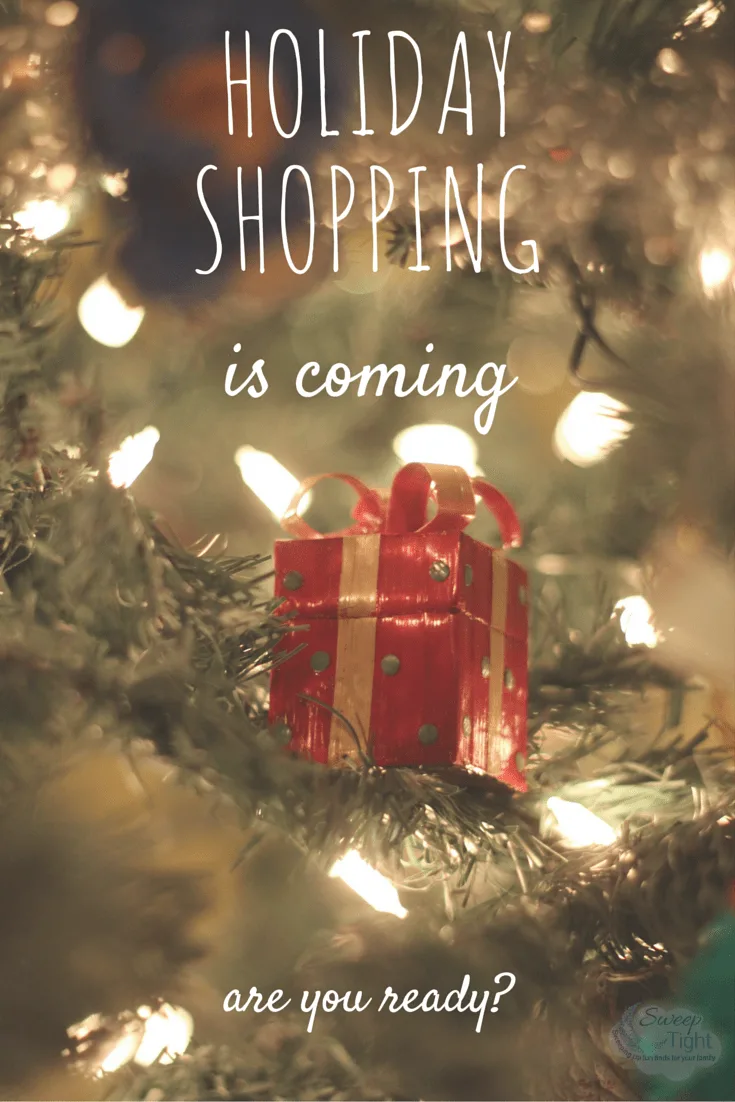 I feel like I don't need to tell anyone what Swagbucks is, but I want to make sure you are getting the most out of it. Swagbucks is an easy way to rack up points called SB all year round to redeem for gift cards that you can use during holiday shopping. I love to hoard them to use toward holiday shopping. It's like a savings account towards gifts.
So, I am going to bet that you have a Swagbucks account, but do you use it consistently? I will admit that I fizzled a bit with mine. It's easy to skip a few days and then just forget. I am here to tell you to pick it back up again. There are lots of fun and easy ways to earn SB to get you towards those gift cards.
Five Steps in My Online Shopping Strategy
Collect Gift Cards – Earn SB all year and redeem for gift cards. Using the gift cards that I earn can help toward gift giving.
Cash Back SB – My favorite part of online shopping is getting rewarded for doing so. By shopping through Swagbucks, you can get a kickback on your purchases. This is an easy opportunity to earn SB faster.
Take Surveys – I have the Swagbucks app on my phone. Every night before bed I do a few things to earn some SB. Taking the daily survey takes under 10 seconds.
Watch Videos – Another easy way to earn SB using the app – watch videos. They are entertaining, too, so it's not just boring ads. Right now there are a bunch of movie trailers.
Refer Friends – Tell your friends about Swagbucks and earn referral SB. You both win!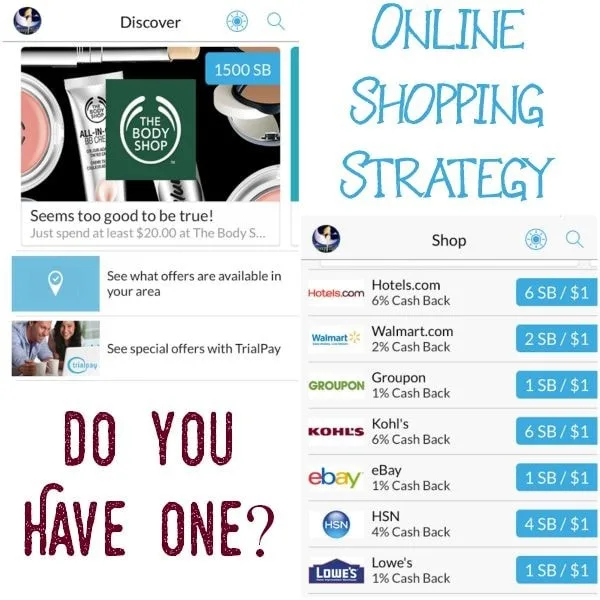 When you install the SwagButton (Chrome, FireFox, IE), you'll be notified about cashback opportunities at over 1,000 different online stores, even when you're not on SB.
Since I do a ton of shopping on Amazon.com, I usually redeem my SB for Amazon gift codes. The points called SB rack up quickly. It's possible to receive enough gift codes to make a nice dent in your holiday shopping.
Do you have an online shopping strategy? Share some tips with us.