I participated in an Influencer Activation on behalf of Influence Central for Folgers. I received a promotional item to thank me for my participation.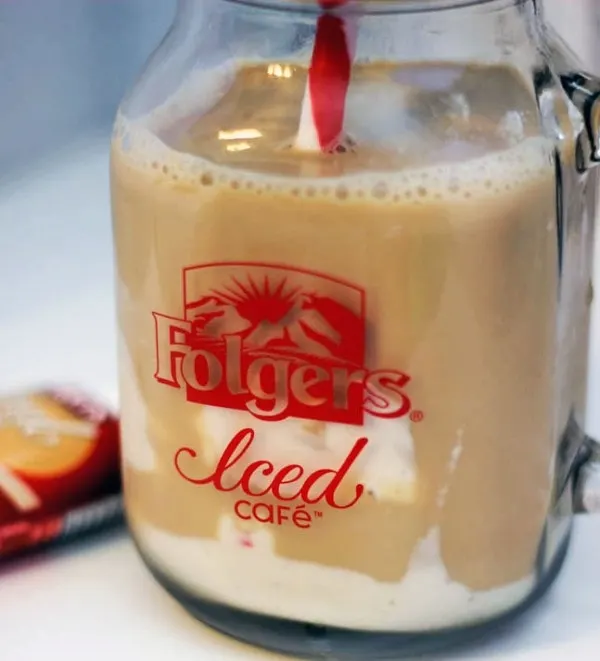 Iced coffee is one of my favorite drinks in the summer. I love coffee all year, in any form, but during the hot weather, iced coffee is extra refreshing. Stopping at a coffeehouse isn't something my wallet likes very much, so I like to make iced coffee concoctions from home.
Folgers® Iced Café Iced Coffee Drink Concentrates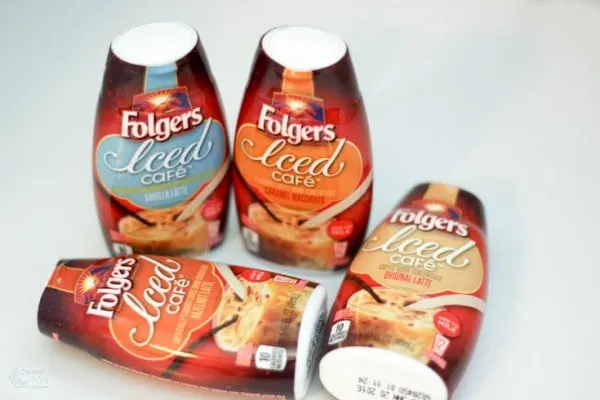 New Folgers® Iced Café Coffee Drink Concentrates are a wonderful option for at-home creations. These little 1.62 fl. oz. squeeze bottles contain 100% coffee extract, sweetener, and flavor enhancers, to help you create a delicious beverage from anywhere. They are made with only five ingredients, with no sugar or preservatives. The bottles have a cap that closes tightly, making them portable. All you need to do is add milk and ice, and you are all set.
There are four yummy flavors to choose from – Original Latte, Vanilla Latte, Caramel Macchiato and Hazelnut Latte. Add two squeezes of whichever flavor you are in the mood for to 8 ounces of cold milk. (One squeeze = 1 tsp) Add ice and enjoy. At an SRP of $4.99 per bottle, it's a lot nicer on the budget than daily coffeehouse beverages.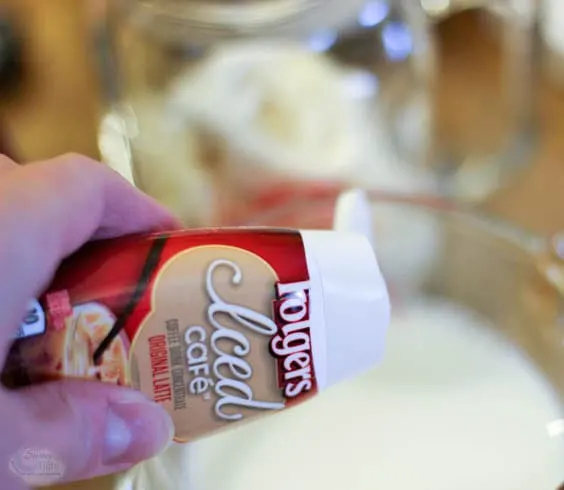 Of course, you don't need to do anything special to the iced coffee because it's already delicious. But, I decided to have a little fun with it. I made some frozen yogurt to make an iced coffee float.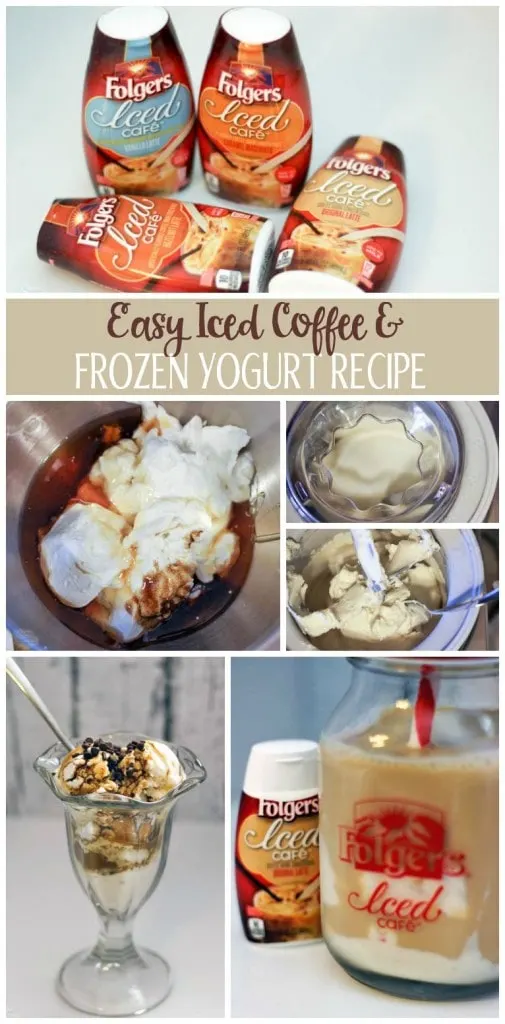 Easy Frozen Yogurt Recipe
Ingredients:
3 cups Greek yogurt
2 tsp vanilla bean paste
1/4 tsp sea salt
1/2 cup agave
Directions:
Stir everything together and add to an ice cream maker. Mine took under the recommended churning time. It was only about 18 minutes.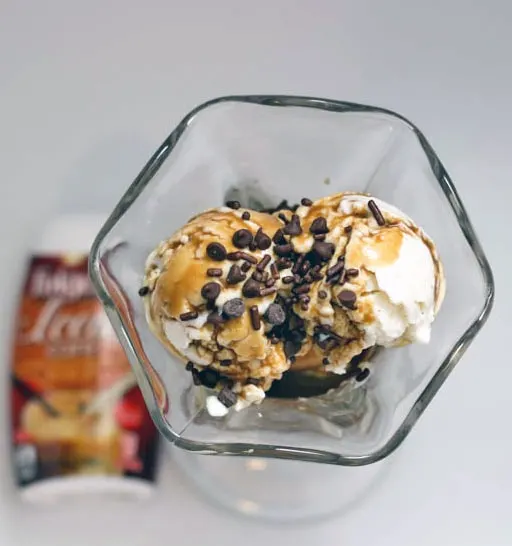 I made some Folgers® Original Latte as directed – two squeezes to 8oz of milk. Then I swirled some frozen yogurt into a mug and poured the iced coffee on top. It was like a tasty coffee shake or frappuccino.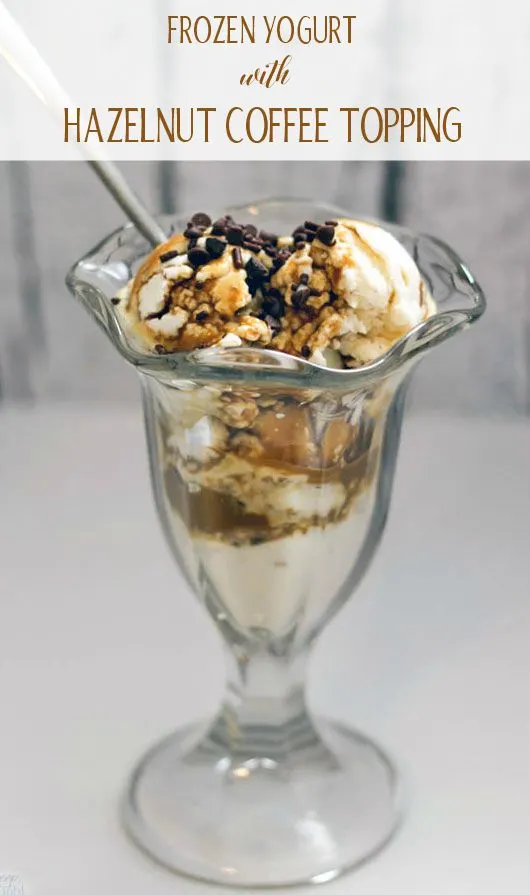 I also created a twist on a sundae. I used the frozen yogurt, but this time added Hazelnut Latte to about 1/2 cup of milk. It was more concentrated and flavorful and perfect to use as a topping. I poured it over my frozen yogurt and topped with chocolate sprinkles. Sundae deliciousness.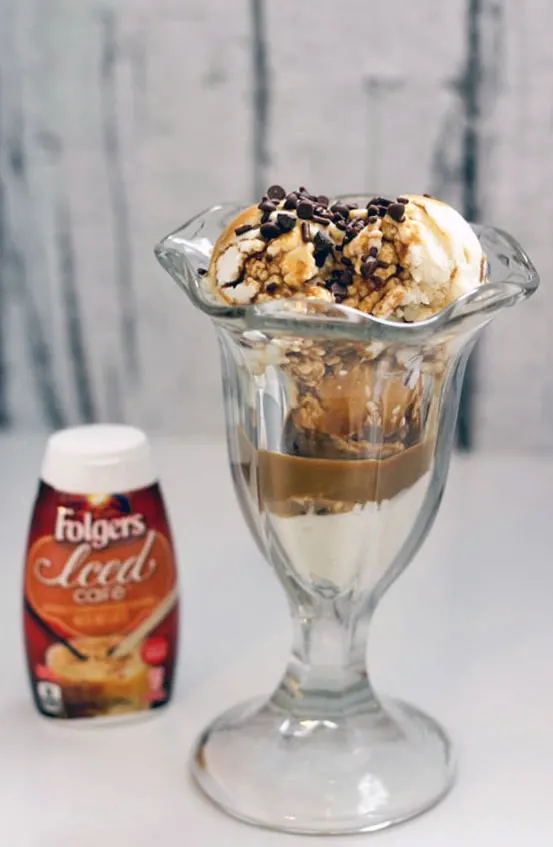 Sweepstakes and Giveaway Info
To celebrate the great taste of Folgers Iced Café and all Folgers Coffee products, you have a chance to win Folgers prizes on Facebook and Twitter all summer long in the Folgers Fridays Promotion.
Each Friday until September 4, 2015, Folgers fans can enter the Promotion for weekly chances to win a prize basket of Folgers products (ARV: $200)
To enter on Facebook, answer in the Comments section. On Twitter, send an answer in a non-private Tweet @Folgers, and include the hashtags #FolgersFridays and #PromoEntry.
Promotion is open to legal residents of the 50 United States and D.C, 18 years of age older. Internet access and a valid Facebook account are required to enter the Promotion on Facebook; to enter on Twitter you must have a public Twitter account and follow the Twitter account @Folgers. Void where prohibited.
Enter here for a chance to win one of each of the four flavors of Folgers® Iced Café Coffee Drink Concentrates.
Contest entrants are only eligible to win once per sweepstakes, per household as part of a campaign sponsored by Influence Central.