I say people as opposed to kids, because I know people of all ages that are proud to be avid members of  the Minecraft community. Everyone in this house loves the game and all the things that go with it. It was actually really fun putting this gift guide together. Affiliate links are included, but all choices were made without bias.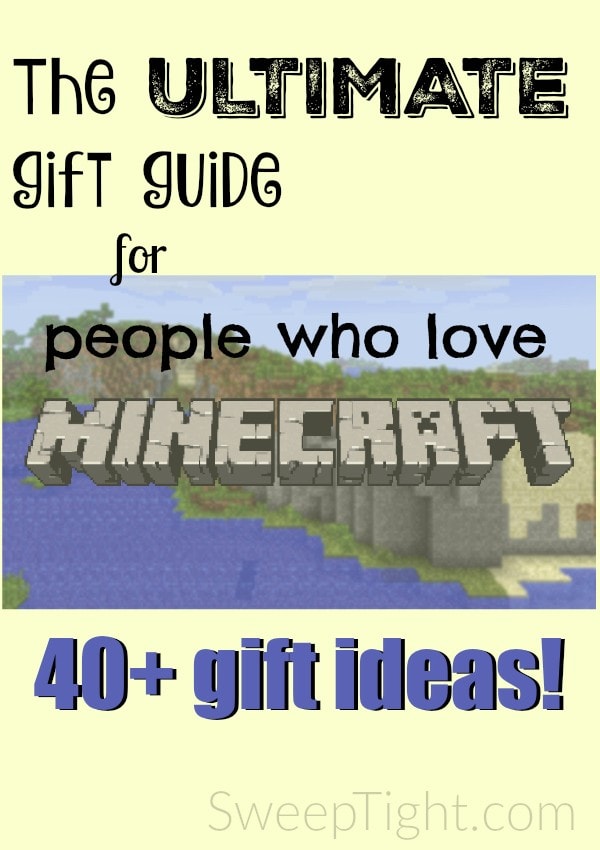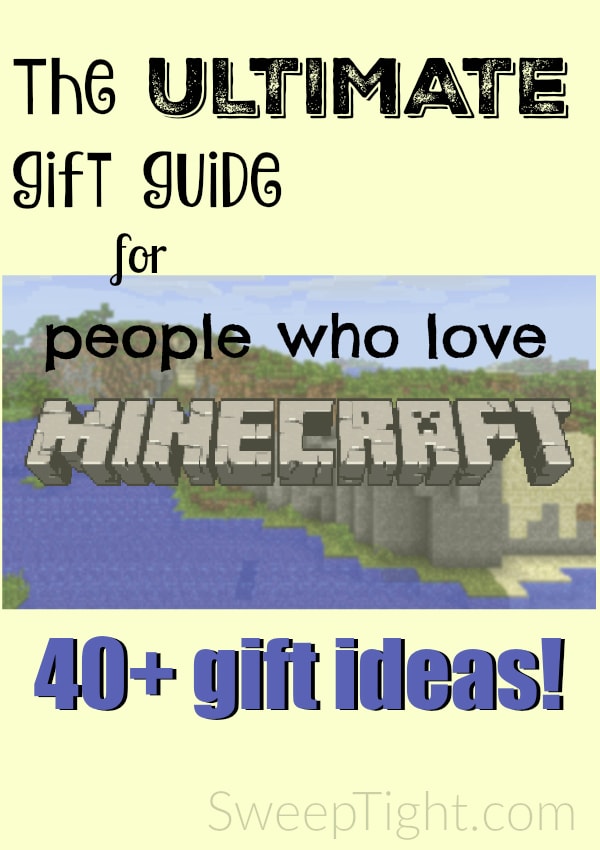 People Who Love Minecraft
The books. My daughter and son read each of these in one sitting. So, if you've got a kid that isn't finding a passion for reading–these are the way to go. Adults love them too, because any Minecraft knowledge gained, just makes your game that much stronger. Here are other ways to use Minecraft for learning.
 Minecraft: Construction Handbook (Updated Edition): An Official Mojang Book

 Minecraft: Redstone Handbook (Updated Edition): An Official Mojang Book

 Minecraft: The Complete Handbook Collection

 Ultimate Minecraft Secrets: An Unofficial Guide to Minecraft Tips, Tricks and Hints You May Not Know

For those who love science, there is an entire periodic table of Minecraft elements. You should also have the ability to craft on your fridge with magnets. Lighting up your house with diamonds is just required if you want to maintain any sort of social status.
 Minecraft Sheet Magnets

 Minecraft Periodic Table of Elements

Clothes. I mean if you're legit, you're totally down with representing your favorite world in IRL. I need all these hoodies immediately. Rock a super comfy hoodie while showing everyone you're into the game. Maybe you'll even attract other gamers and meets some new friends.
 Creeper Zip-up Hoodie

 Ocelot Zip-Up Hoodie

 Minecraft mobs hoodieBuy Now Precious life minecraft hoodieBuy Now Minecraft hole hoodieBuy Now Minecraft Pig 3d HoodieBuy Now
Plush creatures. Having an entire bed or stuffed animal hammock full of all the Minecraft characters is something every true gamer should have in their life. The creature of Minecraft are so cute that you have to get them all!
THE GAME. Chances are, if you love it, you already have it. But just in case, here's where you can get it.
Fun stocking stuffers and other gifts. These fun collectibles are great to put in a stocking or give as part of a gift basket. And who doesn't want giant Minecraft wall decals in their room?! Every kid will gladly walk back into school with their awesome Minecraft backpack.
Who do you know that loves Minecraft?