I am all about citrus this spring, and this cookie recipe packs a citrus punch. My quest to be creative using Lemon Oreos continues. What better way to use a cookie than add it to a cookie recipe? Is it extreme? Yep. Does it make an indulgent and decadent treat? Super yep.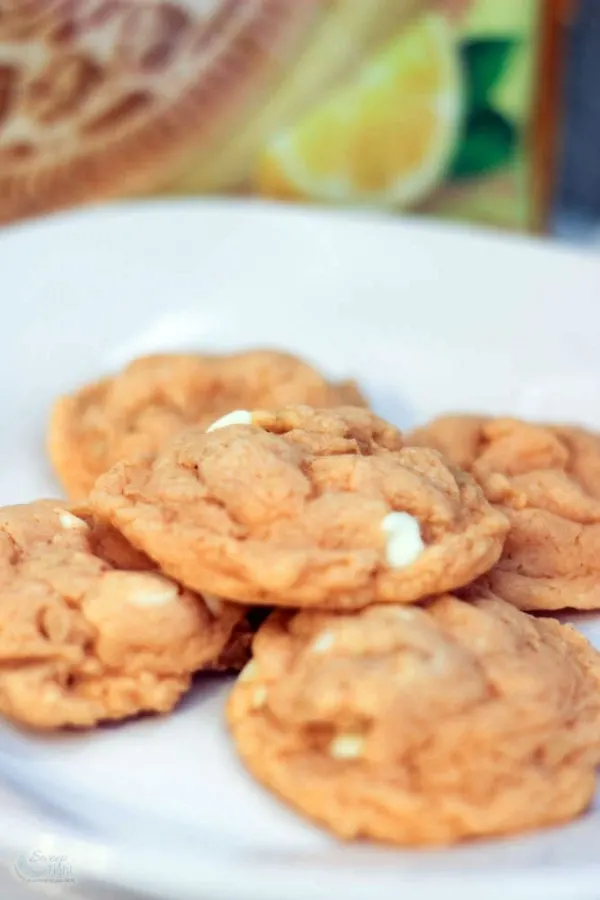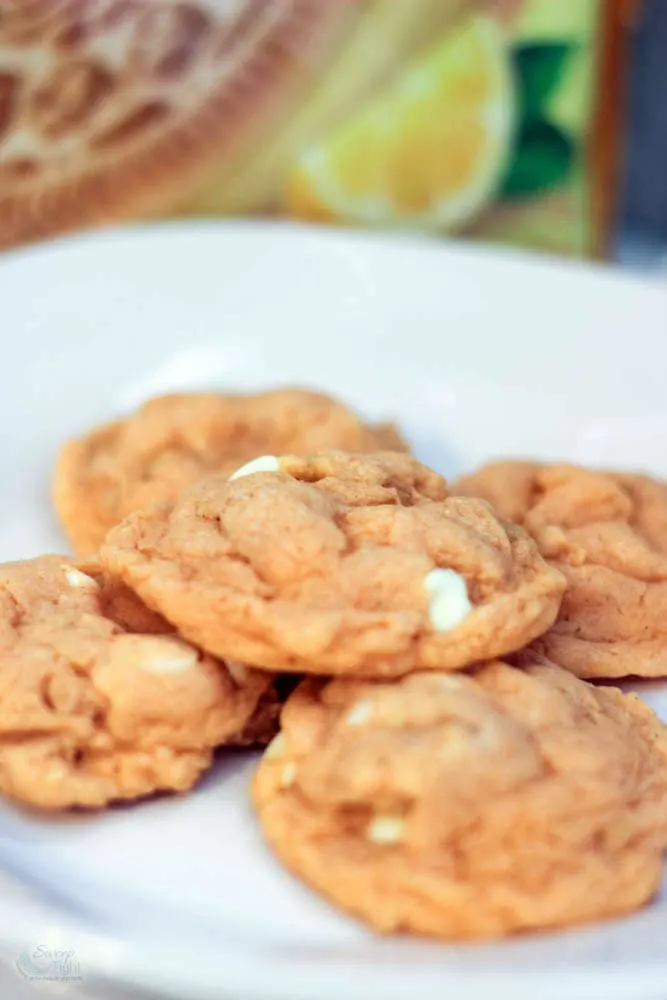 Last time I went grocery shopping, I happened to notice Orange Sherbet cupcake mix. I love making cookies using cake mix, so I had to have it. I am sure the cupcakes are delicious, too, but that wasn't where my mind was at the time.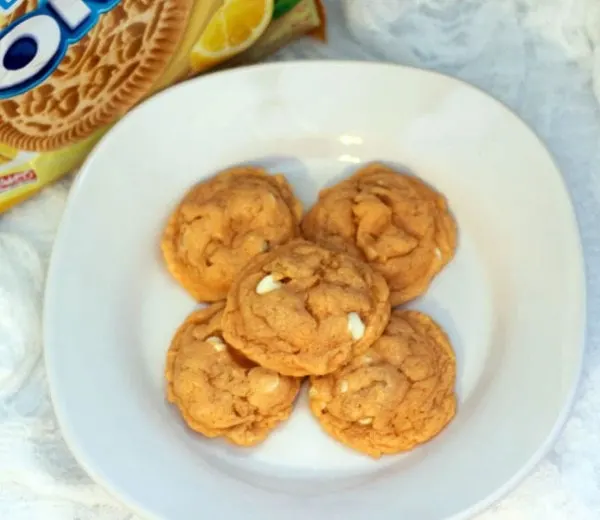 Orange and Lemon Loaded Cookie Recipe
Recipe idea came from Inside Bru Crew Life
Ingredients:
Instructions:
Preheat oven to 350 degrees.
Prepare cookie sheets with parchment paper.
Mix everything except the crushed cookies and chips.
Stir in crushed Lemon Oreos and chips.
Roll into 1″ balls. Makes about 36 balls.
Bake for 9 minutes. They will seem undercooked, but 9 minutes is all they need. Once they cool, they will become the perfect texture.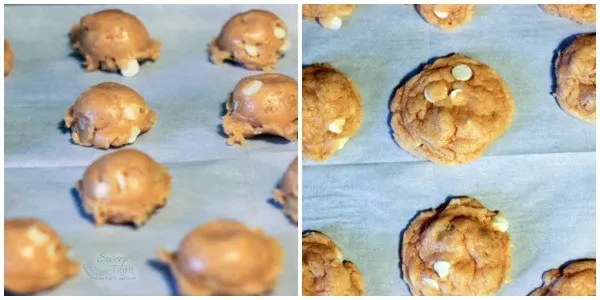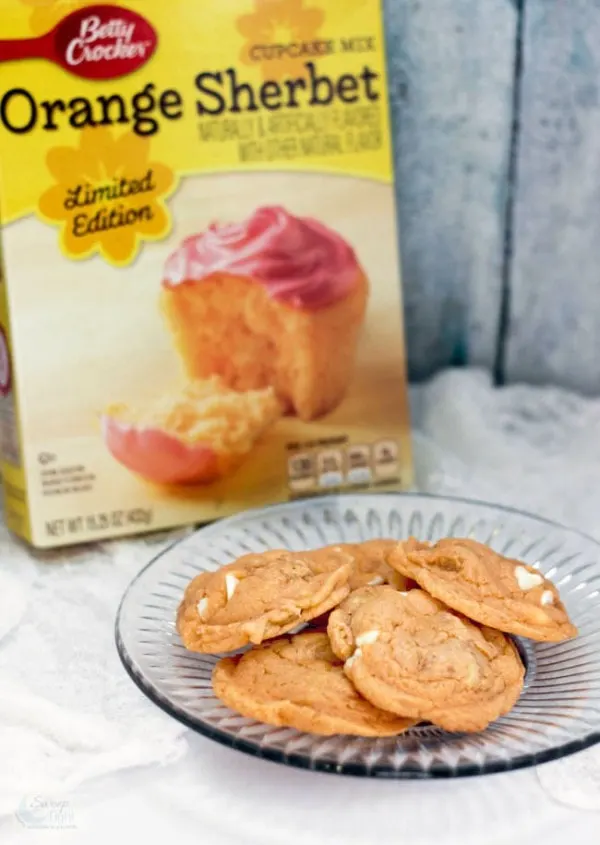 There's a lot going on in these cookies, and that makes each bite a blast of flavor. If you have a sweet tooth, this loaded cookie recipe is for you. One cookie and I am more than satisfied. Mike absolutely loves them, too. He said they might even be his new favorite cookie flavor. As much as I am a chocolate lover, I found the cookies to be a tasty and unique treat myself. We will be making them again for sure. Or, as long as the limited edition Lemon Oreos and Orange Sherbet cupcake mix are around! I must begin hoarding!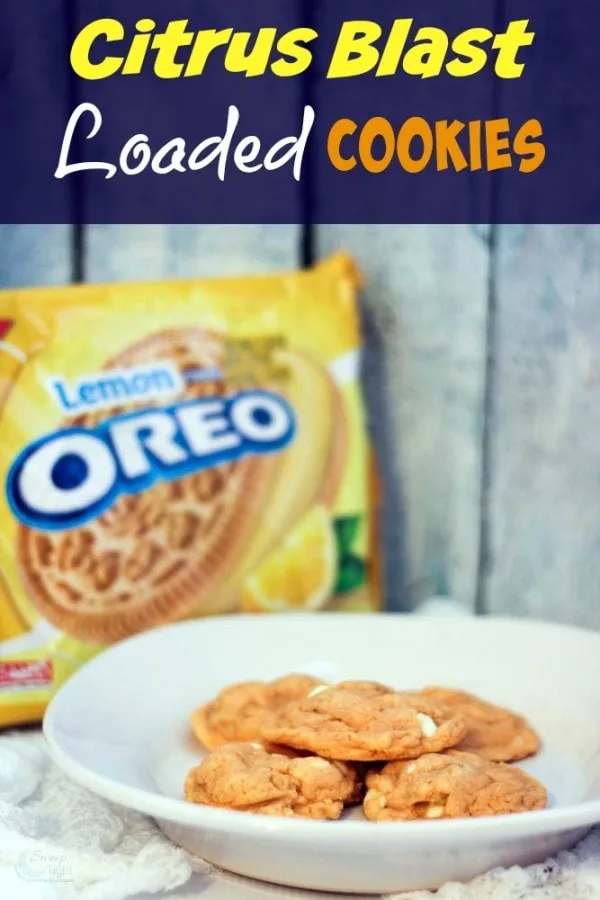 Next make Lemon Oreo no bake cheesecakes for two and Lemon Oreo banana bread.
Do you think you would like this cookie recipe?