While we weren't setting out to make gluten free cookies, this French macaron recipe is, in fact, gluten free.
My kitchen-magician, aunt Carla, was inspired to master the art of making French macarons.
Naturally, I had to get over there and be a part of this to share the masterpieces with you.
Together, we made hundreds of macarons.
Pink, white, purple, chocolate, with white and dark chocolate ganache, and even minis!
Below is the best French macaron recipe that is easily tweaked to make different flavors/colors.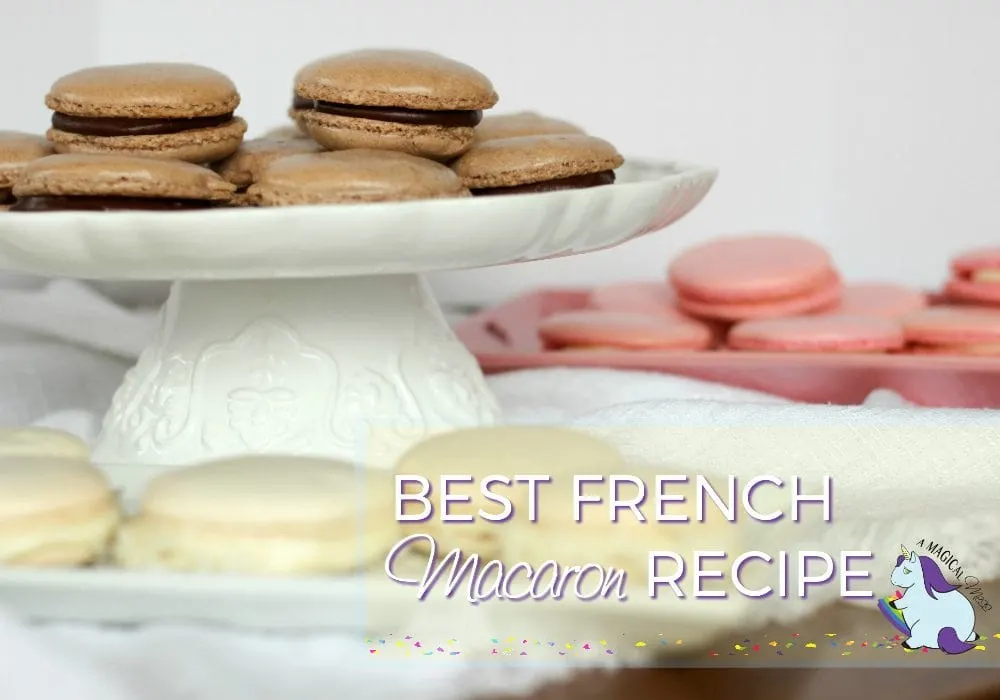 Best French Macaron Recipe
For this recipe, we made the basic batter, divided it in half and made pink vanilla macarons, and white coconut macarons.
You can find the chocolate ganache recipes here and mix and match for even more variety and fun. Coffee lovers, give these hazelnut coffee macarons a try!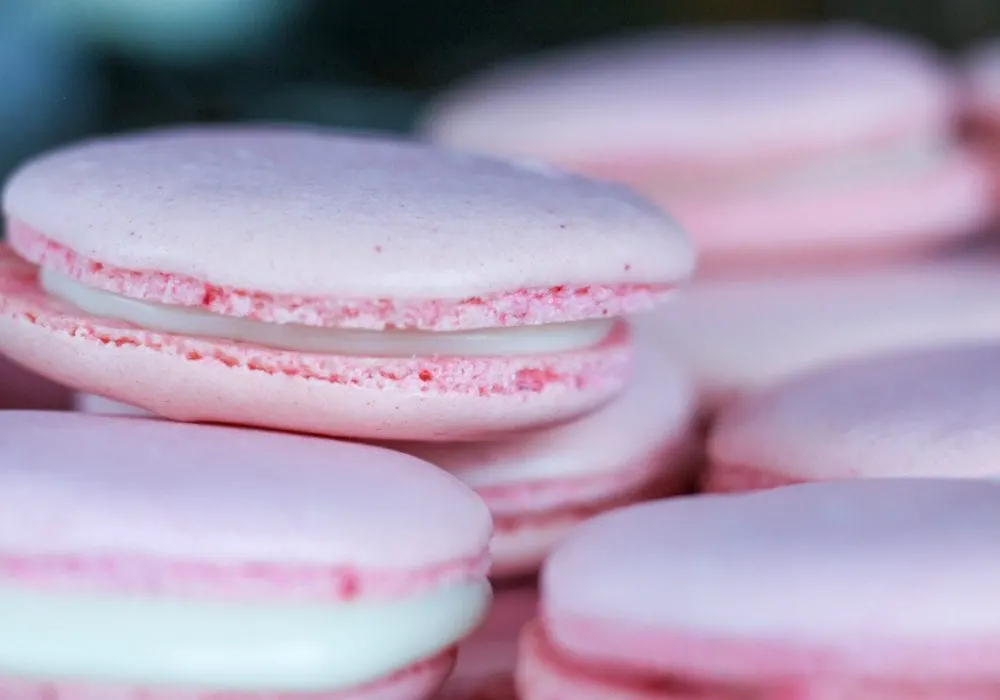 Making the perfect French macarons takes a lot of practice.
It's not that they are that difficult, it's just that a lot can go wrong.
Because they call for beaten egg whites, it's crucial to avoid over-beating your whites or you'll break down the protein structures and have a limp, runny batter.
When folding in the almond flour mixture, it's vital to fold and not stir it in for the same reason.
Beaten whites should hold stiff peaks.
Once they reach that consistency, it's best not to disturb them too much.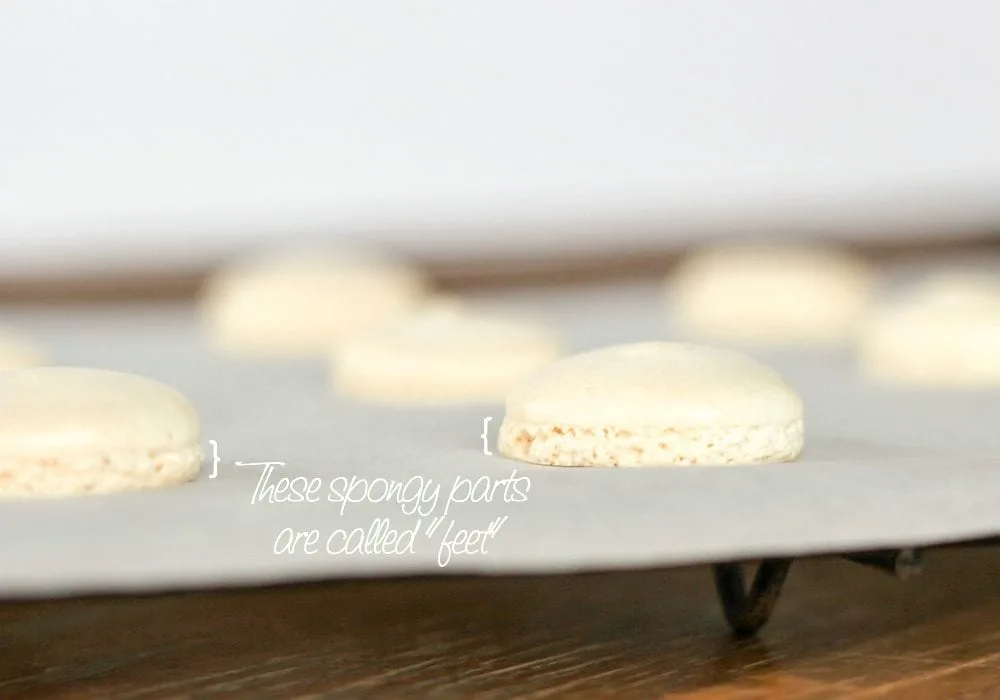 A convection oven is also desirable for even cooking.
Even heating aids with the formation of high macaron feet.
Getting your shells to be the same size is necessary for making pairs.
At first, we had some wonky shapes, and even attempted heart shapes (absolutely need more practice) but found it rather difficult to pair them up for even looking sandwich cookies.
The parchment paper template is essential.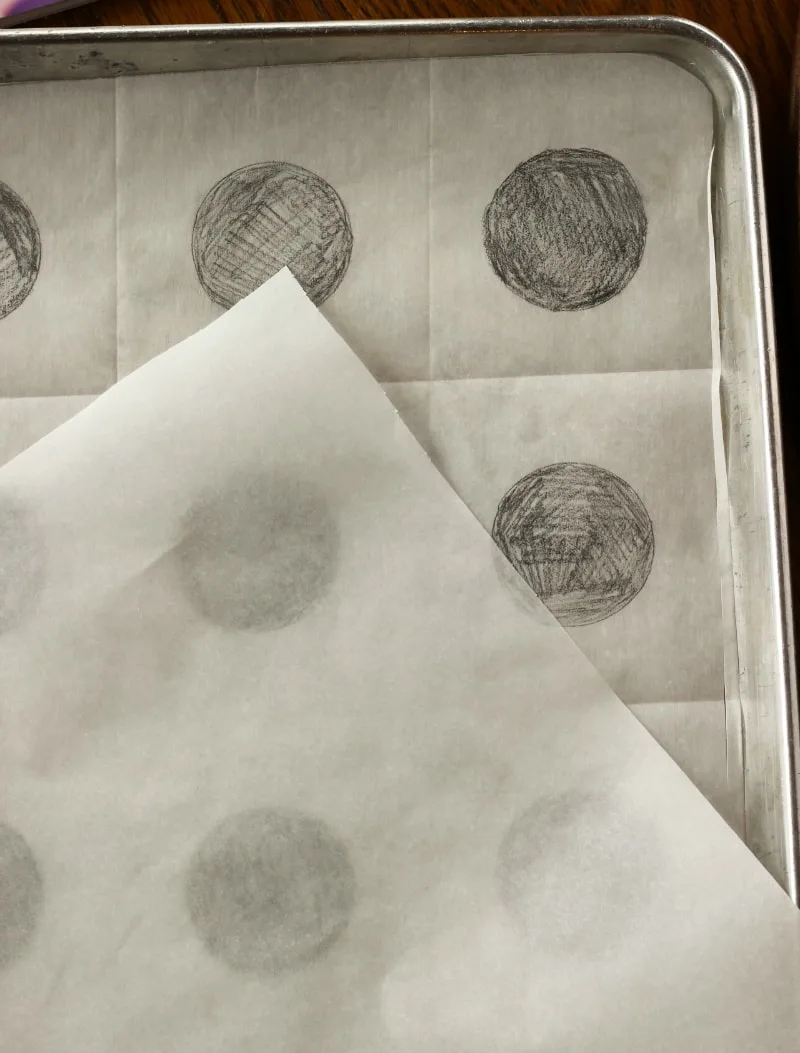 If you're going to make French macarons, you should know, they take time.
You should consider doing several of these steps in advance. Either way, it's super worth it in the end!
You'll Need
2 3/4 cup almond flour (super finely ground)
2 3/4 cup powdered sugar
1 cup egg whites, room temperature (from 7-8 eggs)
pinch of salt
3/4 cup superfine granulated sugar (you can grind your own in a food processor)
5-7 drops gel paste food coloring (optional–white is awesome)
Coconut and/or vanilla extract (only flavor filling NOT shells!)
Parchment paper
Pencil
Juice cap, or bottom of a cup the desired size for your macarons
Pastry bags or plastic baggies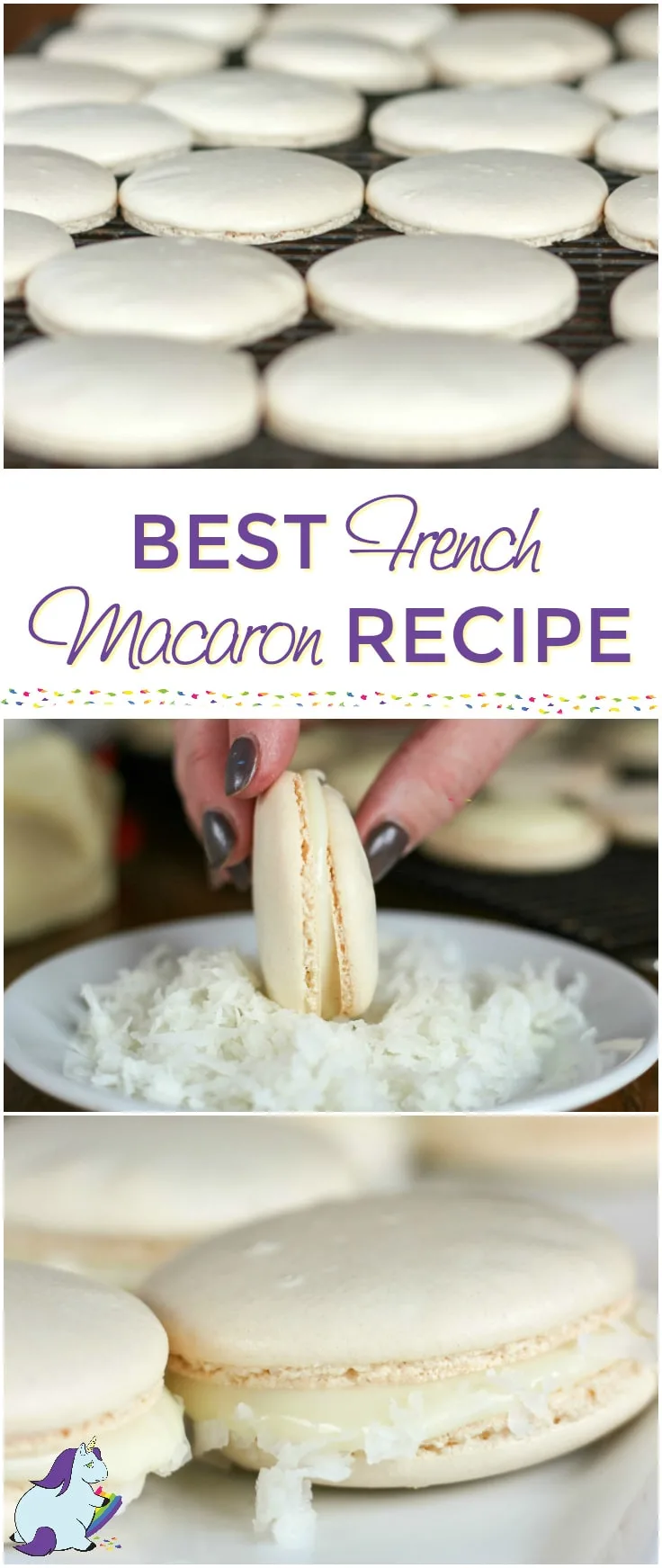 Instructions
Make your template leaving 1 inch in between circles. Line baking sheets with parchment paper.
Preheat convection oven to 300°F or 325°F for non-convection. (Convection is best for high feet.)
Process almond flour with powdered sugar in a food processor to make a fine powder.
Sift together discarding any large crumbs. If you end up removing a substantial amount, replace the difference. You want a fine and even texture to prevent crumbs from forming on the tops of the macarons while they bake.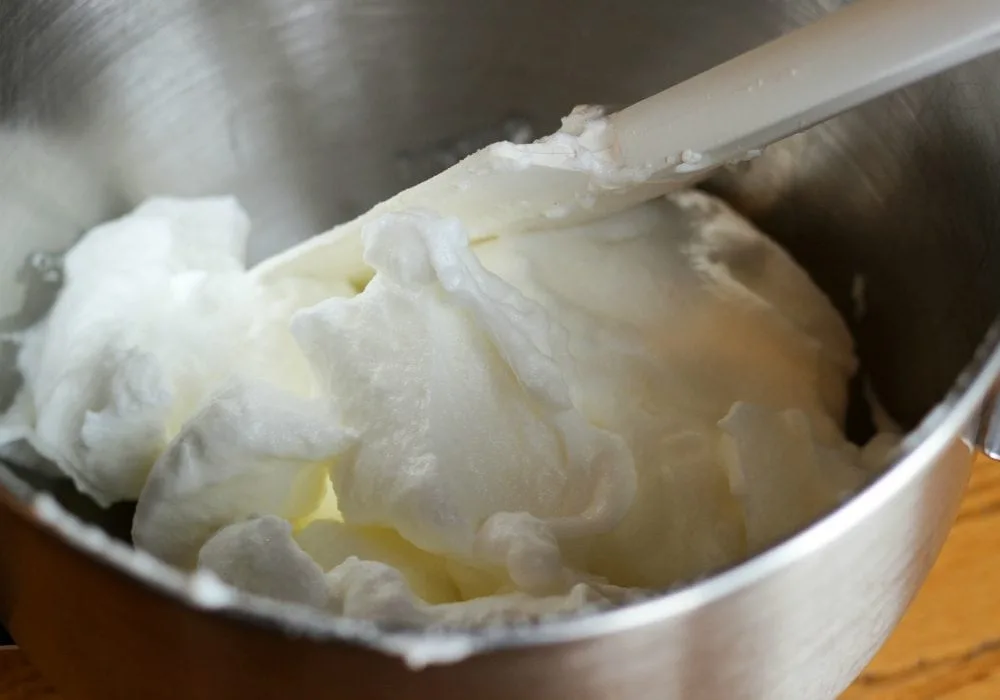 With the wire whip attachment on your mixer, beat egg whites with the salt, starting slowly, increasing speed as the whites rise. Add superfine sugar and coloring and beat until the whites form stiff beats. *Do not overbeat!*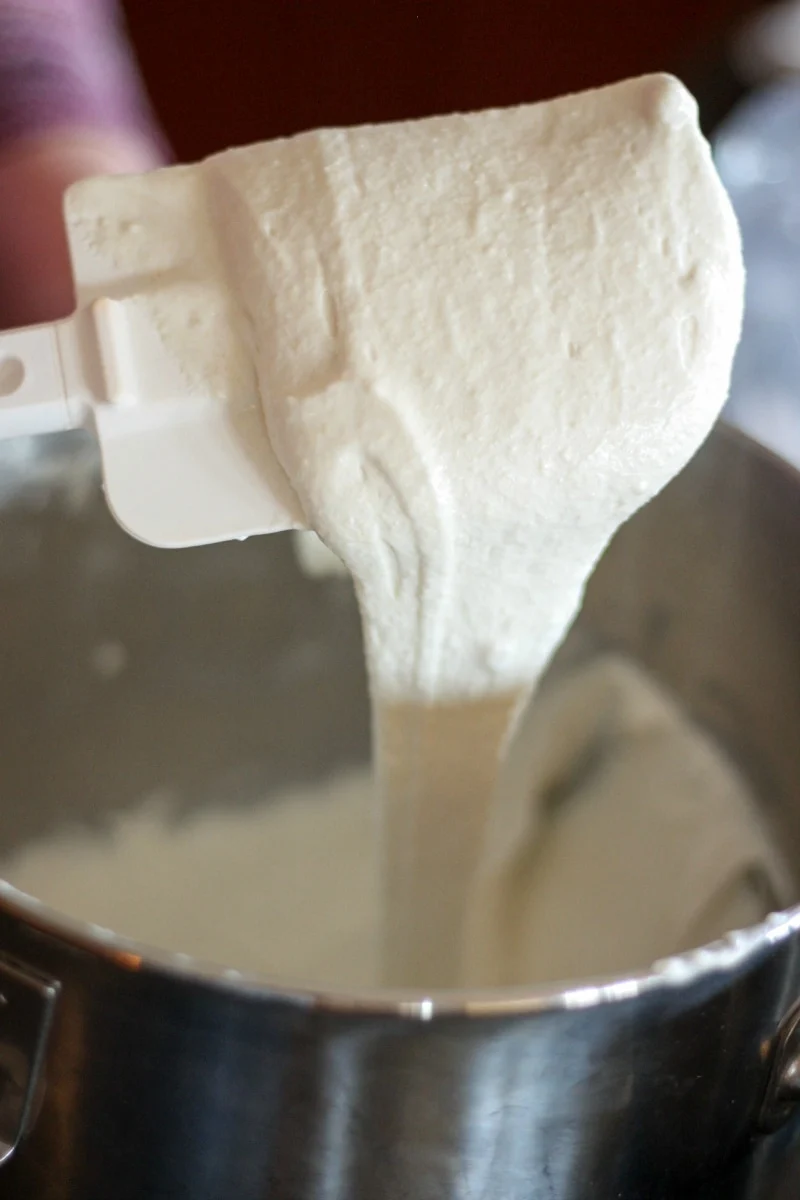 Pour beaten egg whites onto almond flour/sugar mixture and gently fold–must be done by hand–using a rubber spatula.
Fill a pastry bag, or baggy with a cut corner, with batter and pipe onto parchment paper (with your template underneath).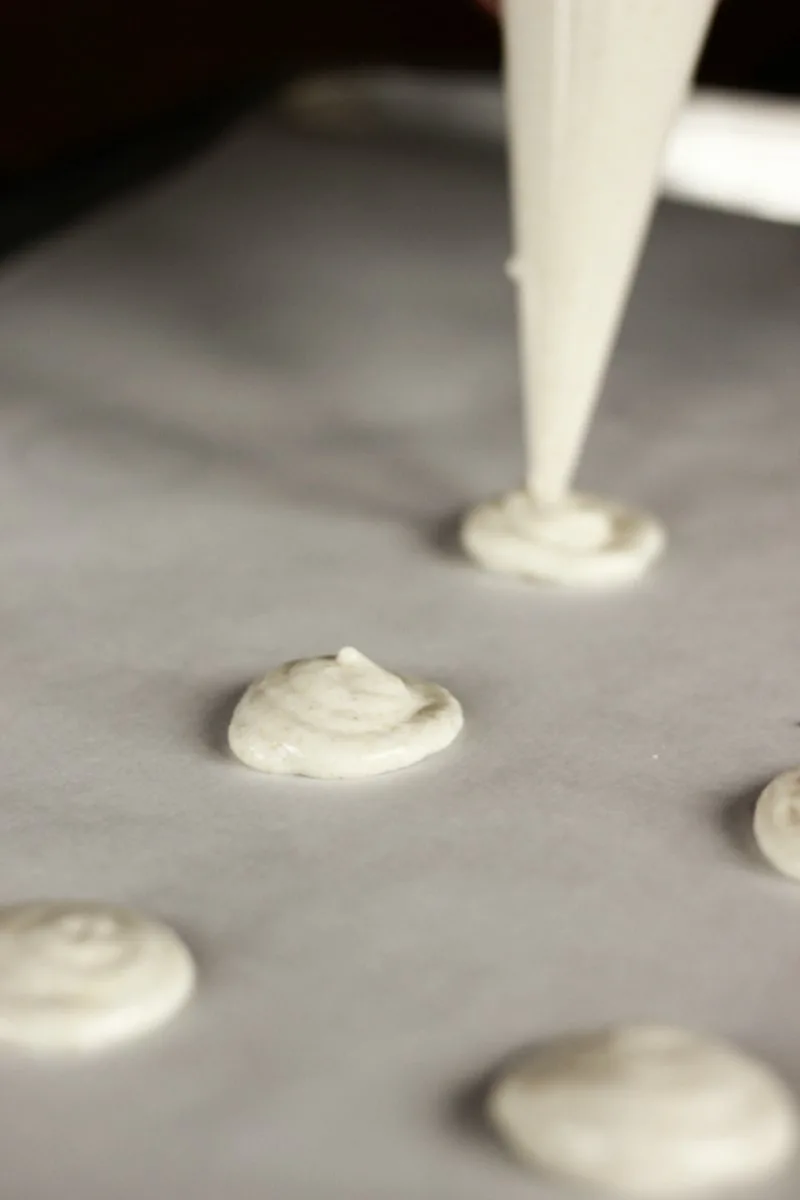 Remove template by holding the top parchment in place while sliding the template out from underneath.
Let your piped macarons sit for 15 minutes to allow any air to settle.
Bake for 5 minutes, and vent the oven (just open the door for a few seconds) to let any steam out. Continue baking for 8 minutes. If the bottoms of your macarons are not soft, reduce baking time by 1 minute. If they're super sticky, increase by 1 minute.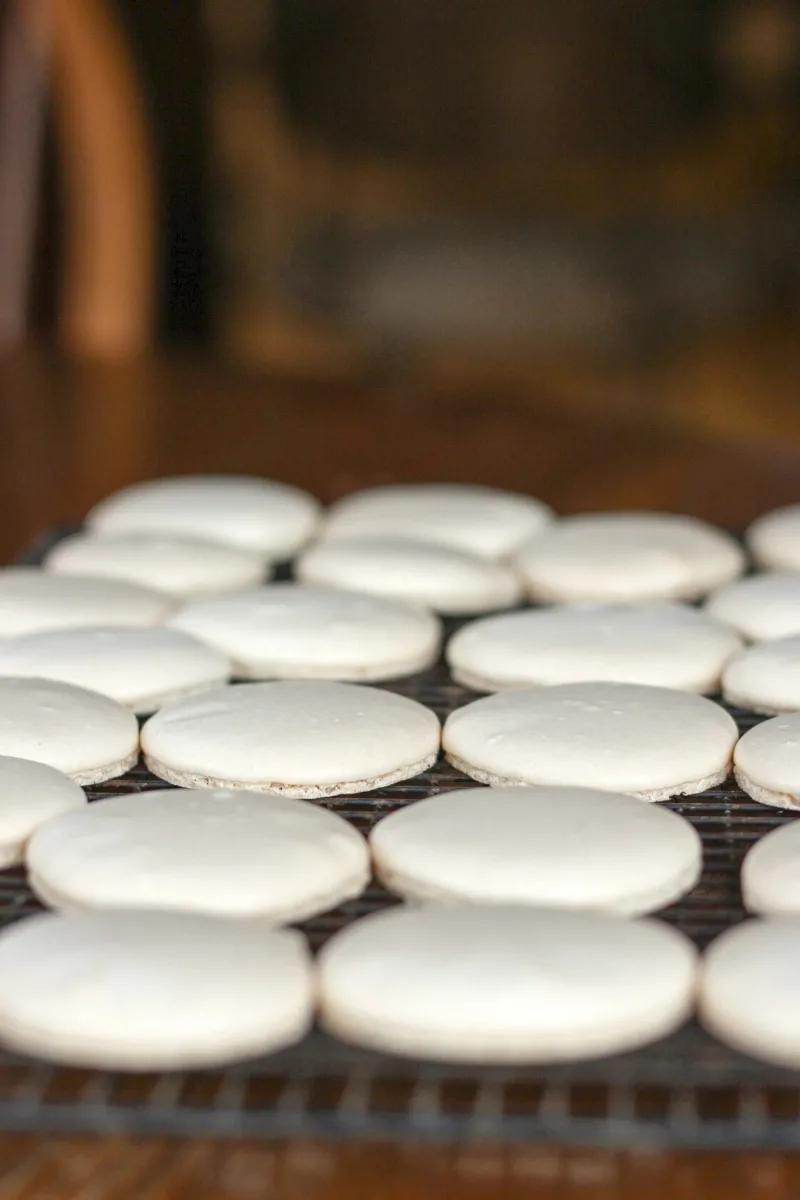 Let cool completely before removing to wire racks.
Once fully cooled, pair the macaron shells with their best size match.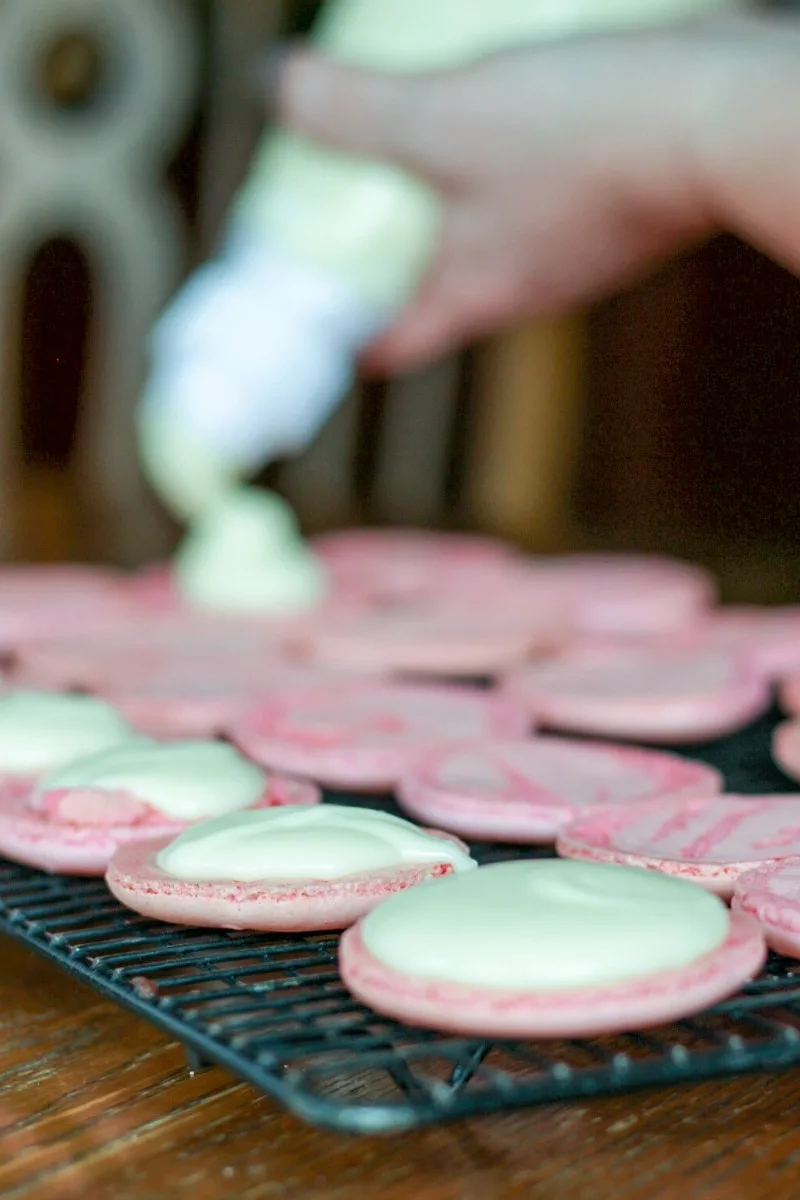 Using a pastry bag with your desired flavor of ganache, pipe filling onto one of each of the pairs of shells. Gently press the other shell on top to form a sandwich. Don't push too hard or you'll crack the top.
OPTIONAL: roll the edges in coconut flakes, sprinkles, or crushed candies for added texture and flavor.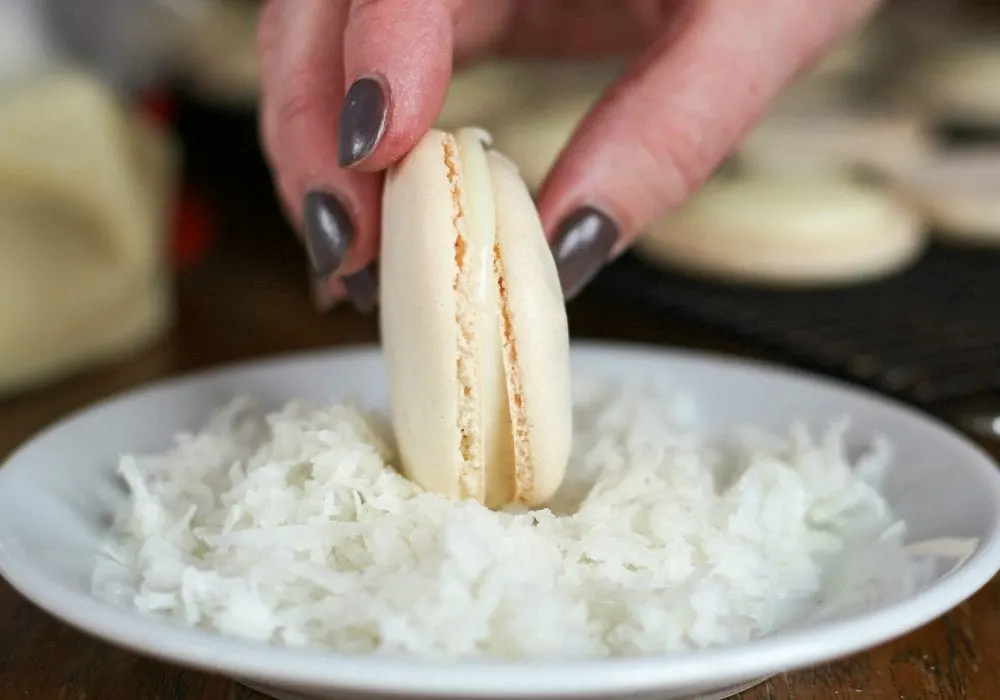 NOTE: do not add your extracts to the batter or your egg whites might fall. For best results, only add your flavors to the fillings. However, we were able to make a fantastic double chocolate French macaron by flavoring the shells.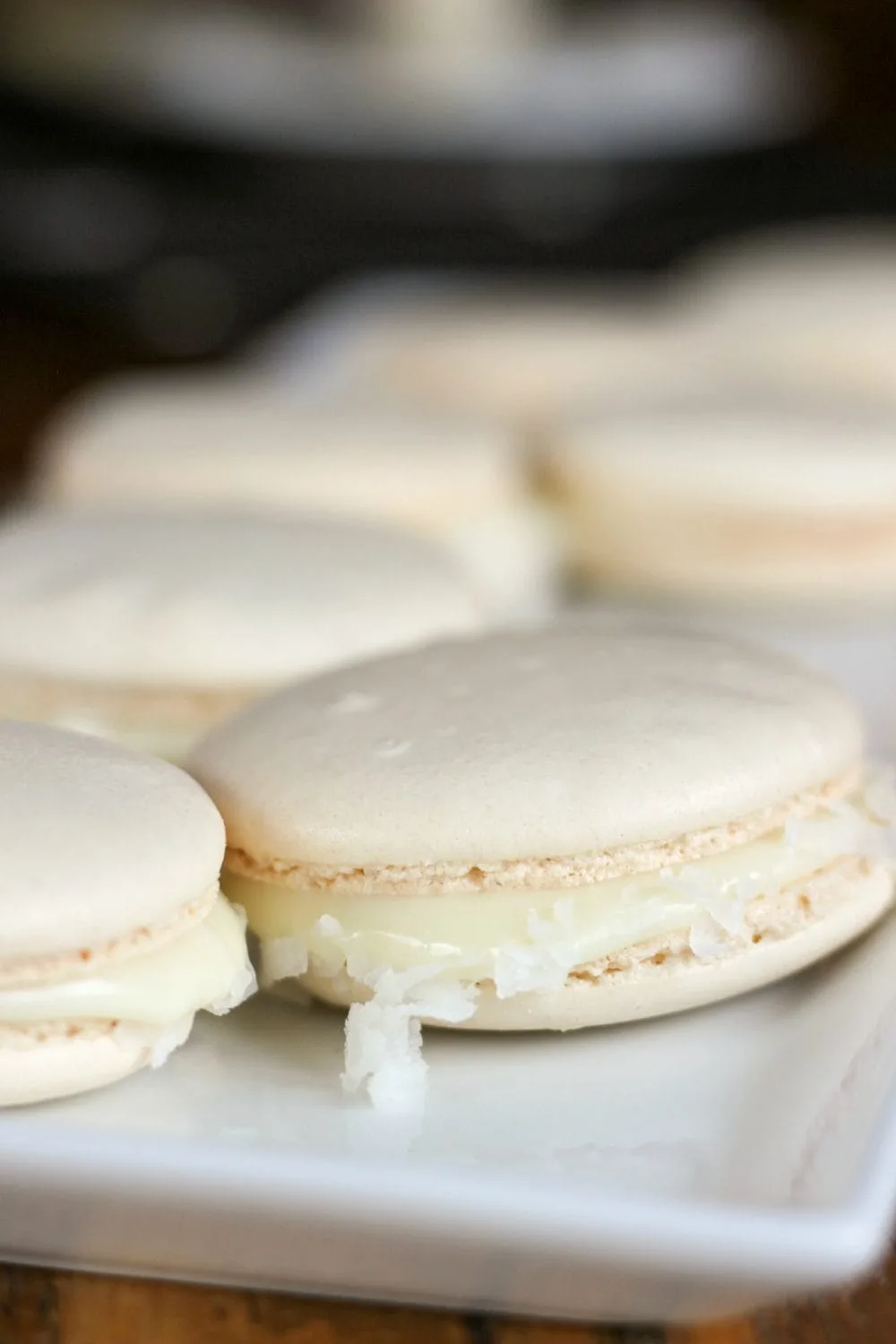 Another note: You'll notice in the photo above, our ganache filling is a little runny. We didn't let it cool enough before piping. Make sure to wait until it's like Play-Doh consistency before piping. 🙂
Will you be adding this French macaron recipe to your gluten free cookie list?