This double chocolate French macaron recipe has been perfected by my Aunt Carla and myself.
We must've made over a thousand macarons. It really is an art, and it's not that difficult, but definitely takes a little practice.
The result is worth all the effort. These are crowd pleasers for sure.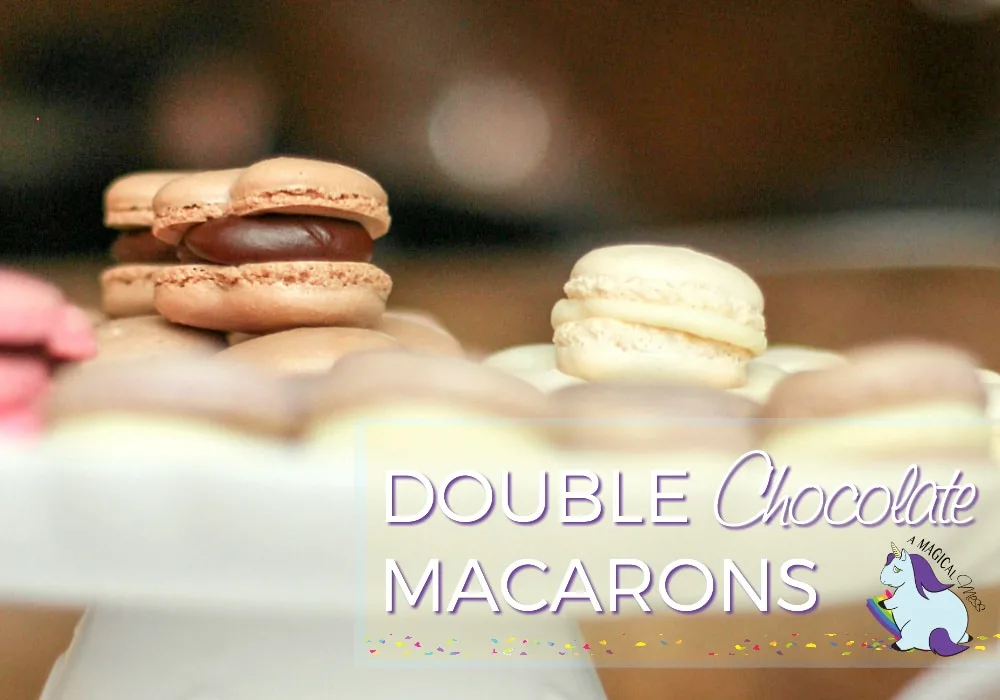 Double Chocolate French Macaron Recipe
The first thing to know about macarons is that you can rarely get away with flavoring the shells.
Because their main ingredient is whipped egg whites, it's difficult to add flavor.
Most extracts will cause your whites to fall.
So, color is usually added, and the flavor is put in the filling.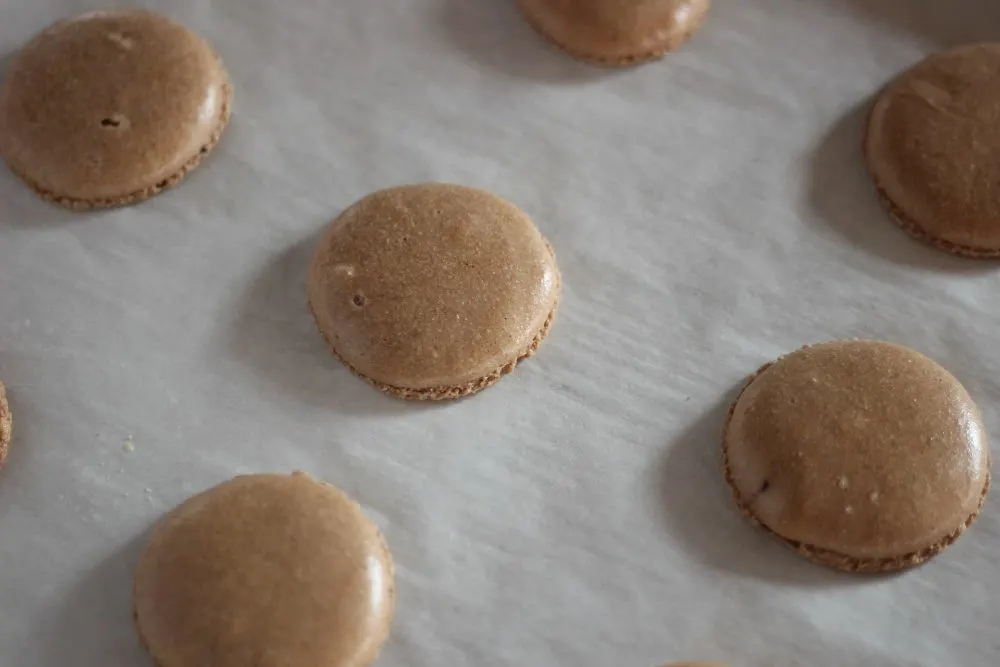 However, we added cocoa powder to the shells, and it turned out perfectly scrumptious.
Paired with simple chocolate ganache, these naturally gluten-free cookies are delightful.
To make these, you'll need to follow this French macaron recipe with just a couple alterations.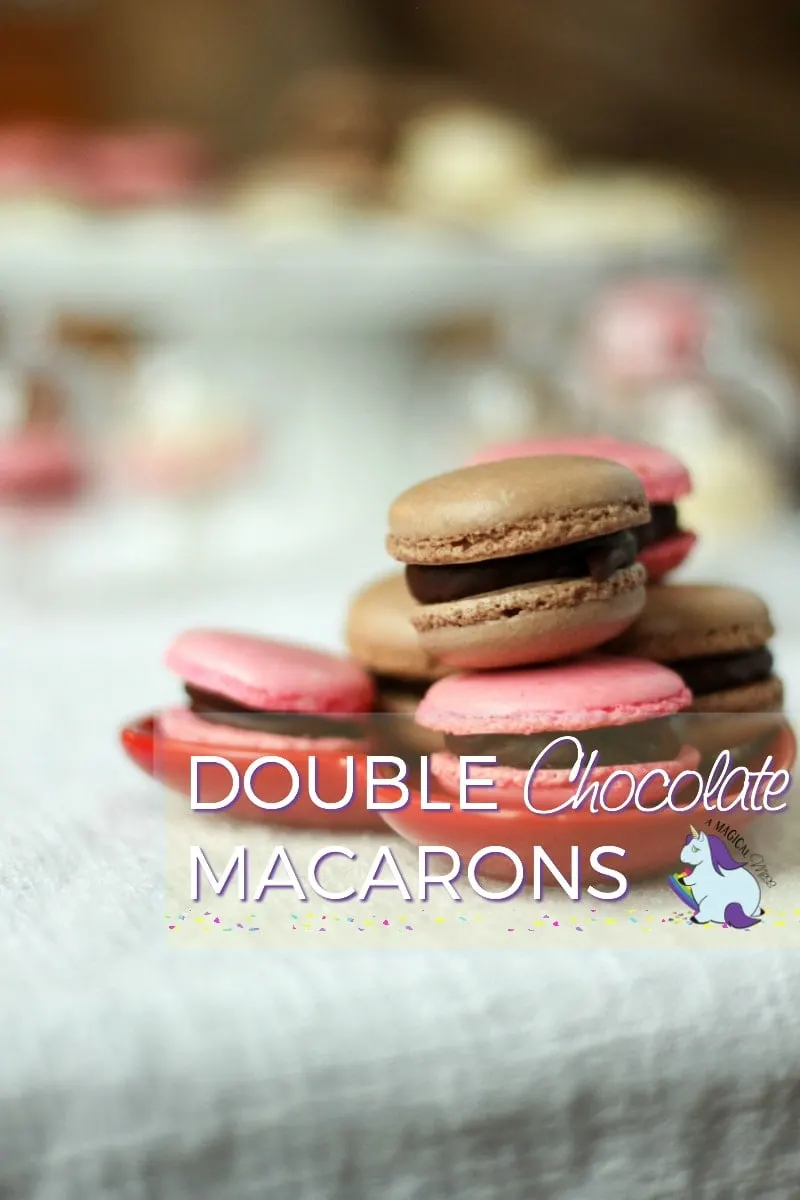 Ingredients:
Find the full list here for the shells,
and the chocolate ganache recipes here.
For the shells, you won't need any food coloring, but you will need 1/3 cup of alkalized cocoa powder.
Otherwise just get everything else from that recipe linked above. (The chocolate ganache is the same.)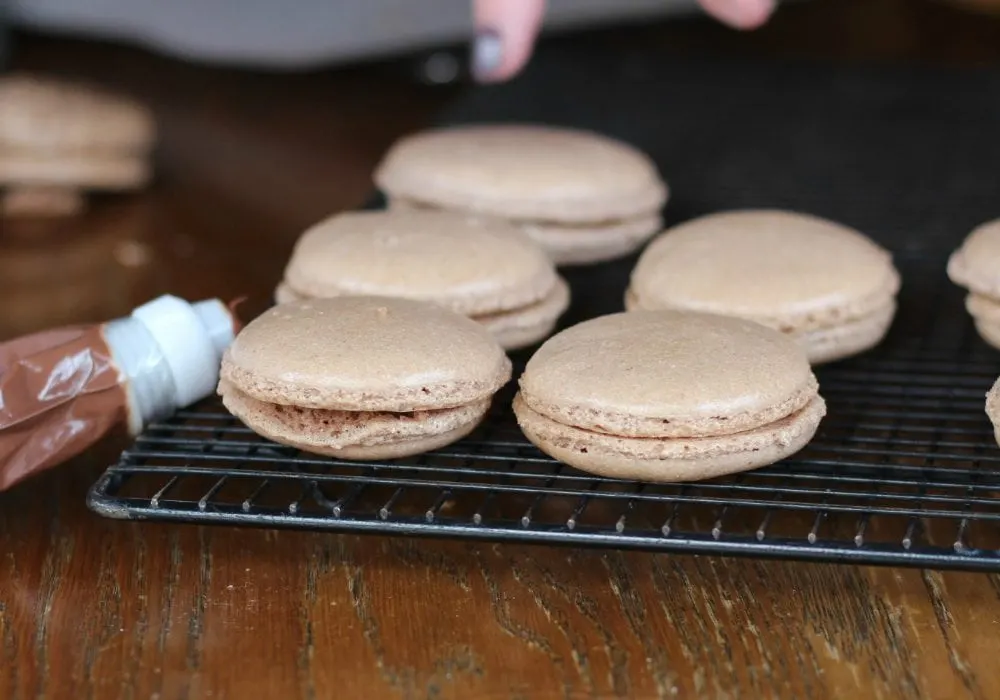 Instructions:
You can follow the directions for the white coconut macarons, but add the alkalized cocoa powder (affiliate link) to the sifted almond flour and sugar.
(You'll want to use alkalized–aka Dutch processed–cocoa so it doesn't affect the egg whites.)
For the shells, the remaining instructions are the same.
Other Ideas:
Make both ganache flavors and fill your pretty brown, chocolate macaron shells with white chocolate for a little extra contrast.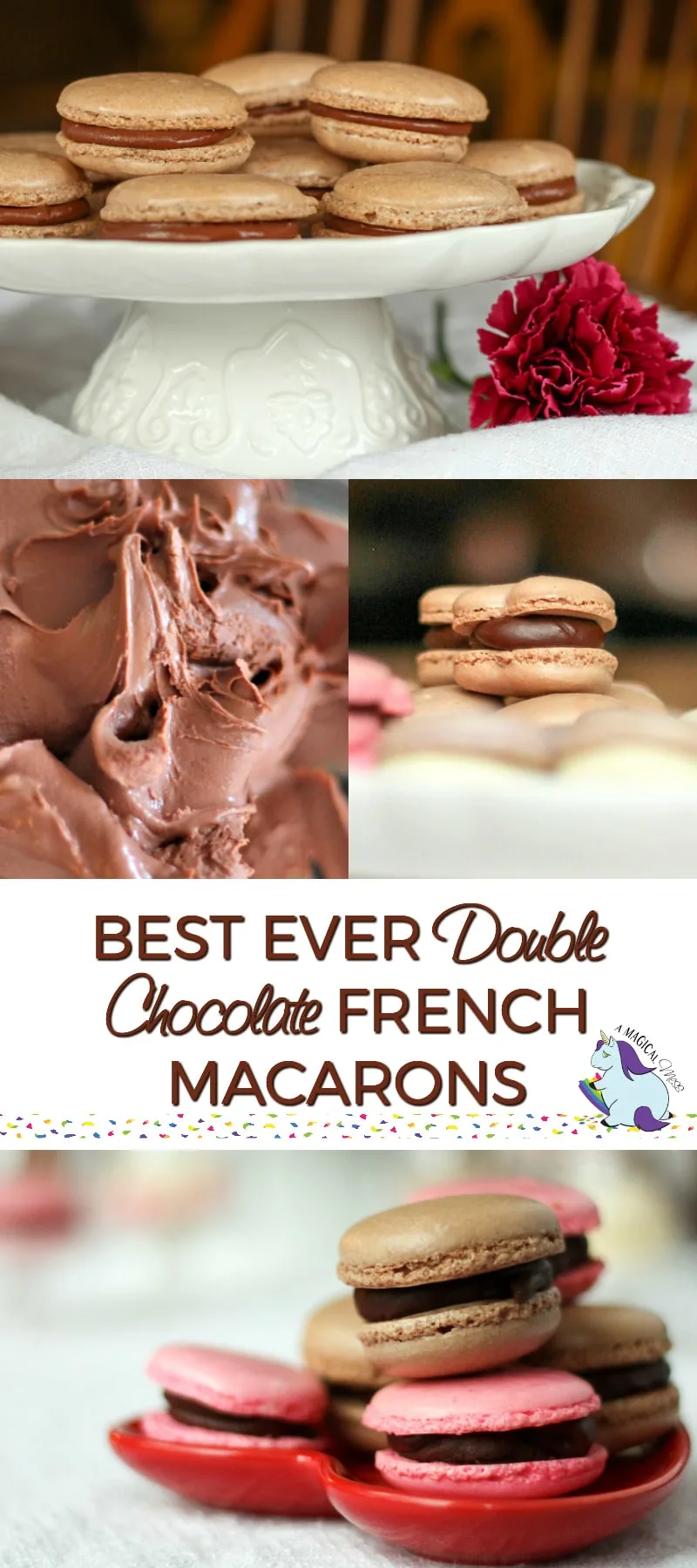 Play with the sizes of your shells. I made the most adorable mini macarons!
Be sure to use a template because matching them is crucial to have a good looking final product.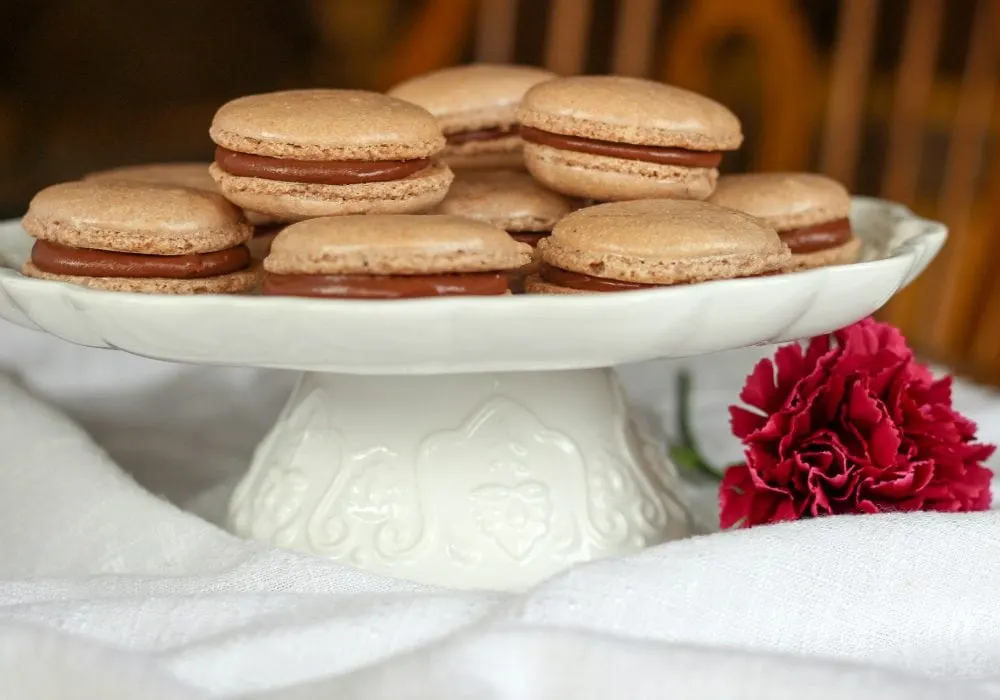 Play with extracts in the filling.
You could easily add mint, and even a little green food coloring to the white chocolate ganache for beautiful St. Patrick's Day macarons.
For what occasion would you use this double chocolate French macaron recipe?