It's Friday night, and I've suddenly found myself kid-free.
These last minute bouts of freedom are rare and almost frustrating because had I known I was going to be available, I could have made plans. It's okay.
I checked my email, and there was one from Amazon Prime with a movie suggestion.
Well, thank you. Yes, I will watch this Amazon Original Movie with Kate Winslet, with a charcoal nose strip on my face while I do my nails.
Thank You, Amazon Prime
Being a single mom isn't all that bad when you've got Amazon Prime.
I can reorder things with the push of a button–from the toilet if necessary.
I can stream movies for free. Well, they're included in the membership, but that's already paid for itself ten times over thanks to all the free shipping.
So, I'm calling them free. And they're really good movies!
Lots of blockbusters, and I've just started getting into the Amazon Originals and have been pleasantly surprised.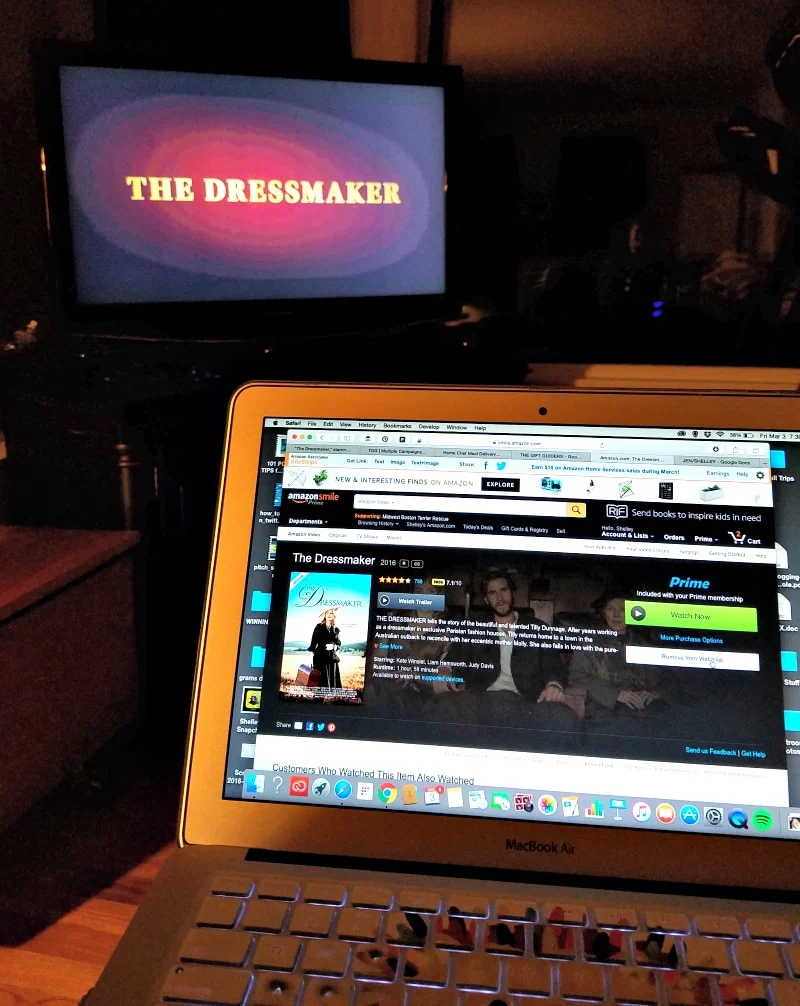 Last night I watched The Dressmaker, with Kate Winslet.
I am going to go ahead and say that I think this movie was great.
But, I'm still sort of angry with it for punching me in the feels.
It's definitely a shocker if you're not familiar with the book–which I was not–a good movie either way.
Mr. Fix It
What's this?! Not only do you supply me with unlimited books, movies, and free shipping, and spoil me rotten with convenience, now you're telling me you can fix my house?
If Amazon Prime were a dude, we'd be married so hard.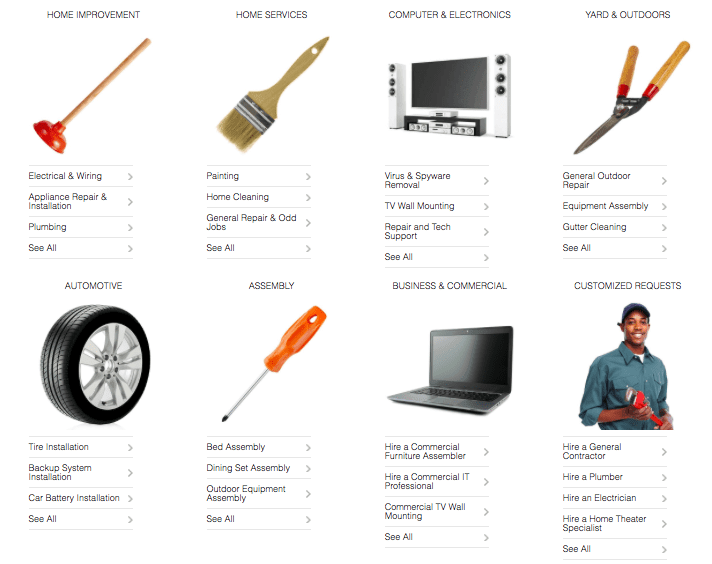 Amazon Home Services offer customers over a thousand different services from quality, hand-picked professionals.
If you're not totally satisfied, Amazon's got your back. With the Amazon Happiness Guarantee, they won't stop until you get exactly what you want.
It's like having an intimidating father figure overseeing the job making sure they're doing everything right.
The next time you've got a dresser to assemble with a 57-page instruction manual–sans pictures–just hire a professional.
Or, need your gutters cleaned? They've got someone for that. Painting? Home cleaning? Plumbing? Virus and Spyware removal? Car stuff?
Yeah, they can connect you with pretty much any service you need.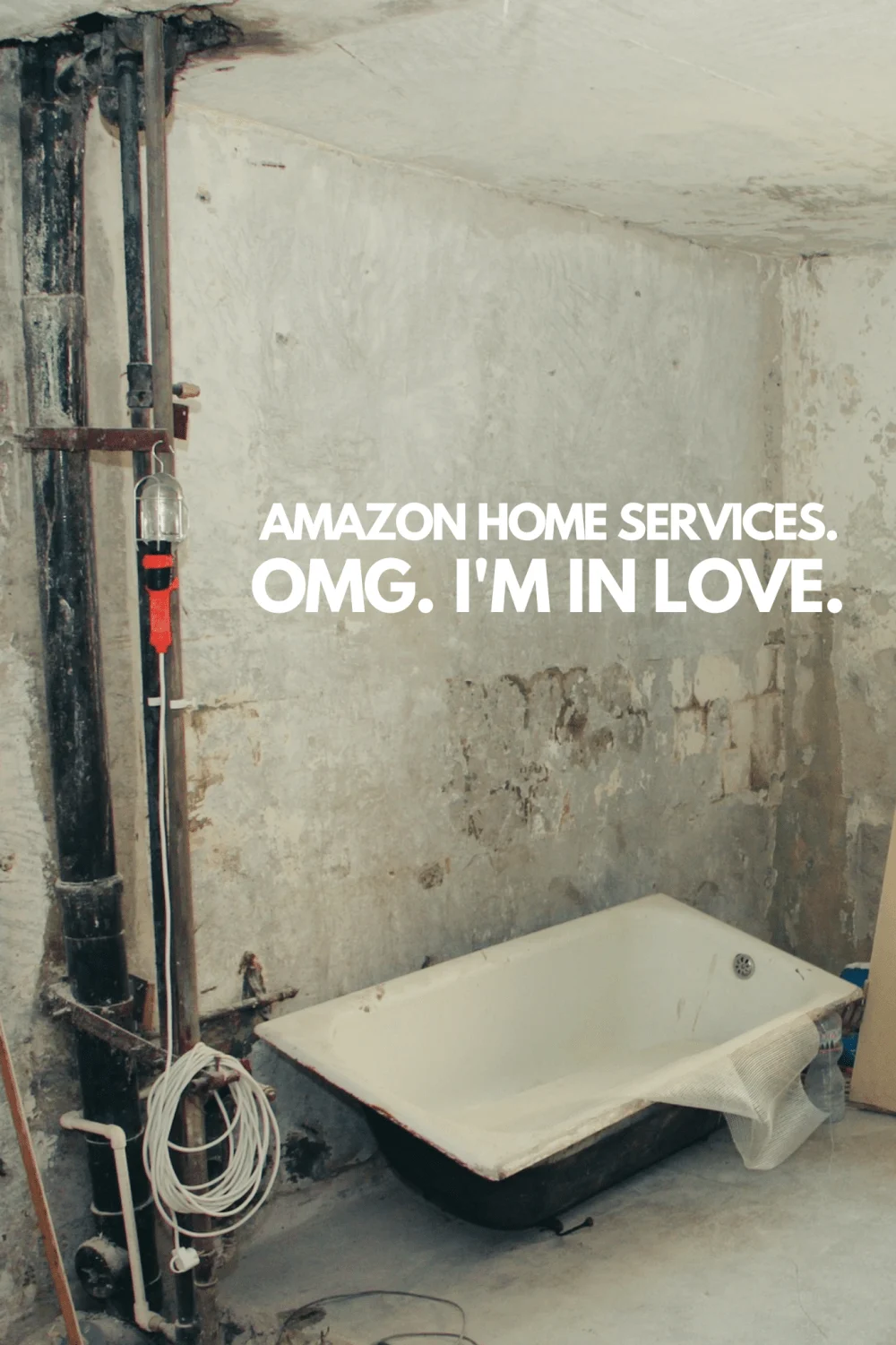 It kinda feels like Amazon is taking over the world. But I'm okay with that.
I've always been blissfully pleased with their service. I once had a package marked as delivered, but it was nowhere to be found.
In under ten minutes with their online chat, I had a full refund in my account.
Honey-Do
First on the Honey-Do list is to put an outlet in our guest bathroom.
I have no idea why there isn't one in there? My house is older, so I'll go easy on my rant, but it really is the most frustrating thing.
While I'm at it, I think I'll also replace a few of our outlets with combination outlet/USB ports.
The kids and I are always fighting over outlet adapters to charge our phones. Problem solved.
What Amazon Prime home services would you use first?