You might be asking yourself, What is Amazon Prime Day? Amazon Prime members.
You'll want to be a Prime member to have access to all the Amazon Prime Day sales–don't worry you can sign up for a free trial below.
The benefits of being a Prime member are always growing. I've been taking advantage of all the perks for years and have never been disappointed.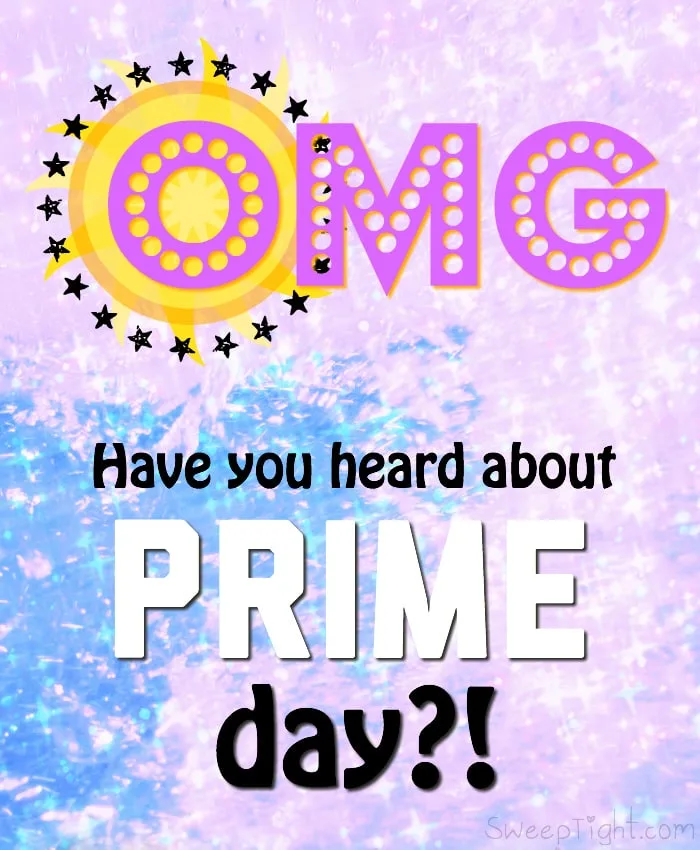 What is Amazon Prime Day?
Amazon Prime Day features more than 100,000 deals worldwide offered exclusively for Prime members, making it the biggest Amazon event ever.
New and existing members will find deals across nearly all departments and categories.
There will be something for everyone with new deals as often as every five minutes throughout the day.
Amazon Prime Day Sales
In addition to blockbuster deals on Prime Day, Amazon will offer countdown deals for Prime members every day from July 5th through July 11th.
Members in the U.S. will find summer entertainment deals starting Tuesday, July 5th including a 32-inch TV bundle with a Fire TV Stick for a great price.
Countdown deals will include gadgets on-the-go, products perfect for summer travel, for foodies and outdoor living, back-to-school and in-home essentials, and daily deals on top TV series and blockbuster movies available to rent or purchase and instantly stream through the Amazon Video app on any device.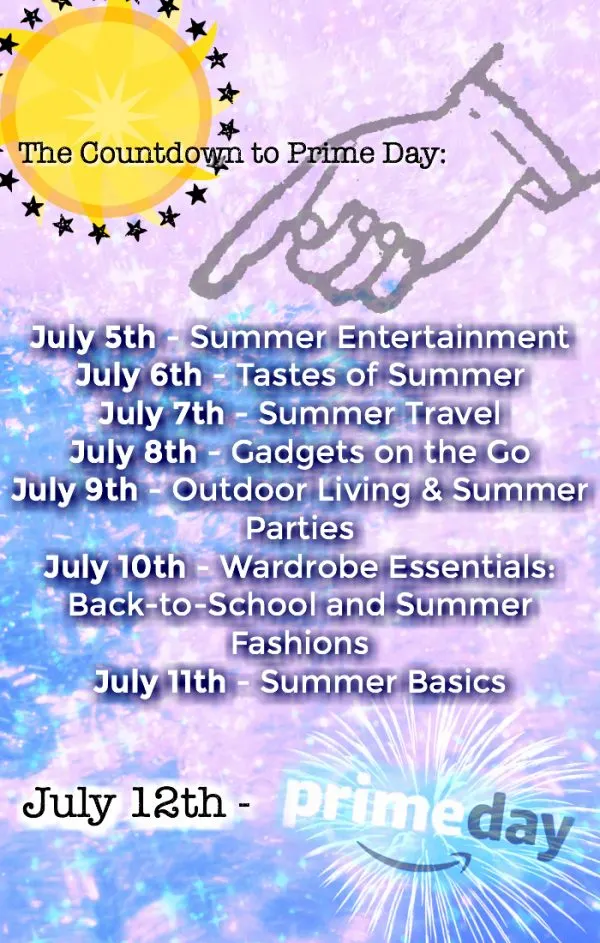 Other Benefits of Being an Amazon Prime Member
Besides being able to save a ton of money with Amazon Prime Day sales, there are a bunch of other reasons being a Prime Member rocks.
Cloud storage – I cannot express how wonderful the Amazon Cloud Drive is. I digitally hoard all my memories without any worry of running out of storage or losing my devices.

FREE Two-Day Shipping – Millions of items are eligible for free two-day shipping for Amazon Prime members.

Prime Video – Similar to Netflix in that you can stream movies and TV shows from your devices.

Just log into your Prime account using the Amazon Video app, or a Roku, Smart TV, or many other devices to gain access to hundreds of shows and movies.

Prime Music – Listen to millions of songs and thousands of playlists. All unlimited and ad-free.

Early Access – Get 30-minute early access to Lightening Deals. This is a huge deal around the holiday season when hot items sell quickly. That 30 minutes can help you get the gift at the top of your list.

Kindle Books – Most of us know that you can download the Kindle app for free on your device and choose free books.

There is also Kindle Unlimited, which is separate but also has a 30-day free trial.

But, did you know that as a Prime member you can choose one featured early release book each month? I just found this out and I am so excited.

It's called Kindle First. Read a book that's not even officially released. You can also borrow one Kindle book per month.

Audible Trial – If you prefer to listen to books, get two free audio books when you try Audible.

My husband swears by audio books for his long commutes to and from work.

Prime Pantry – Raise your hand if sometimes you just cannot with the grocery store.

Prime Pantry is the way to stock up on pantry type items. This section also has a subscribe and save option on some items that can result in big savings.

Quite often, if you choose no-rush shipping on a Prime order, you can receive a credit towards your Prime Pantry purchase.

Family Savings – I have read from the real deal pros that some of the subscriptions offered to Prime members cannot be beaten.

Get 20% off diaper subscriptions, plus you don't have to worry about running out. They just arrive right when you need them.

There's also a 15% Baby Registry completion discount, and several other perks from Amazon Family.
I've been an Amazon Prime member since it was released and never questioned it. It pays for itself over and over all year long.