This is a sponsored post written by me on behalf of Sargento. All opinions are 100% mine.
Finding the best salad toppings has been a game-changer in this house.
We went from cringing faces to requesting salads with every meal once we found our favorite salad ingredients.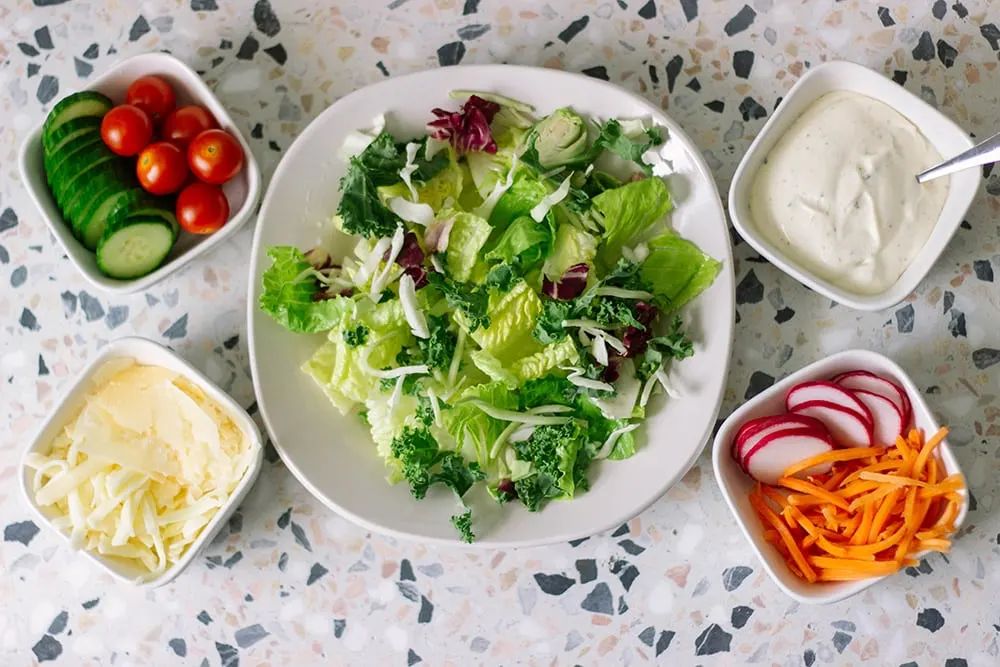 Best Salad Toppings
Spoiler alert: My absolute favorite salad topping is shaved parmesan cheese or an Italian cheese blend.
It all started when we went out to dinner several months ago. We took my nephew to a nice steakhouse before he left for boot camp.
Mike and I rarely go out to dinner, so we tend to notice the little things once we do. Like, the side salad topped with shaved parmesan cheese.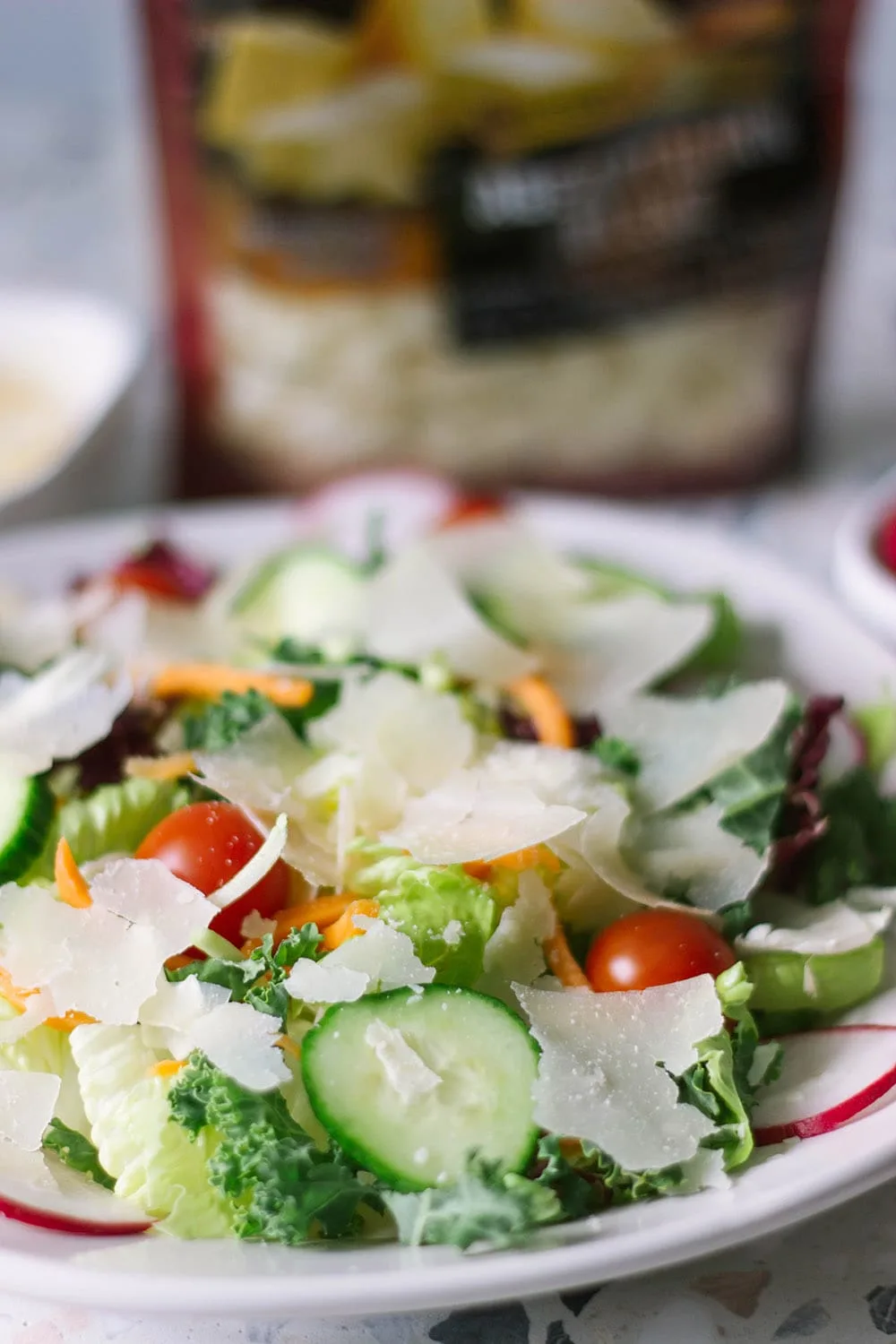 As soon as we got home, Mike told me he would eat a salad every day if I added shaved parmesan cheese like the restaurant did.
Needless to say, I was thrilled when I saw Sargento® Reserve Series™ Shredded Aged Italian Blend and Shaved 14-Month Aged Parmesan cheese while shopping at Walmart.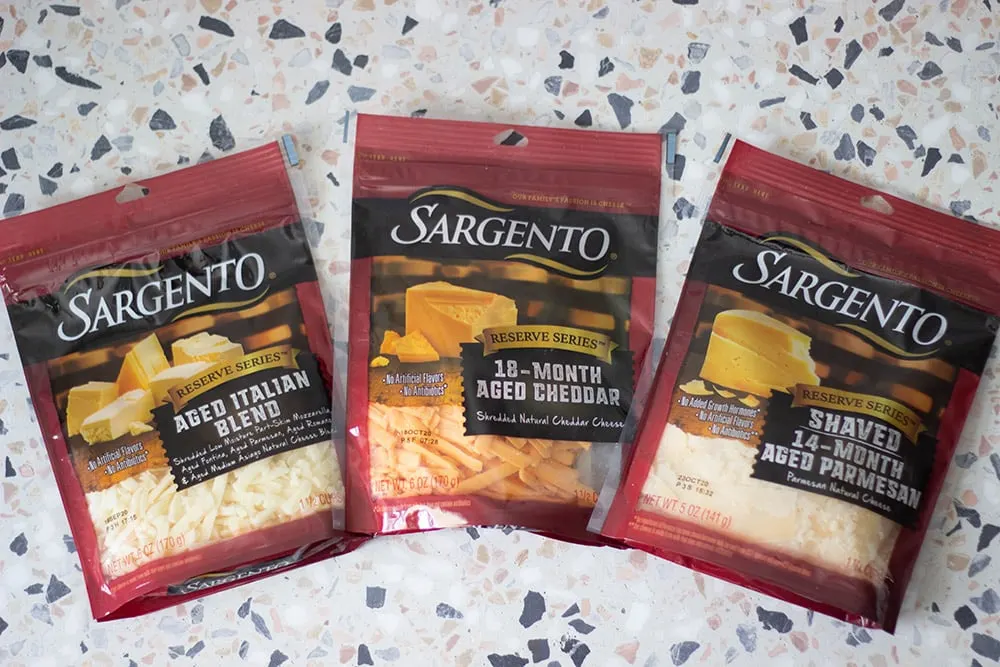 Sargento® Reserve Series™ cheese offers gourmet flavors in convenient packages that are easy to find at Walmart. I love to elevate our everyday meals with their wide variety of 100% real, natural cheese options.
Honestly, any of the Sargento® Reserve Series™ shredded cheeses make delicious salad toppings. The Shaved 14-Month Aged Parmesan cheese started the trend here, but now we love to mix it up with all the flavors.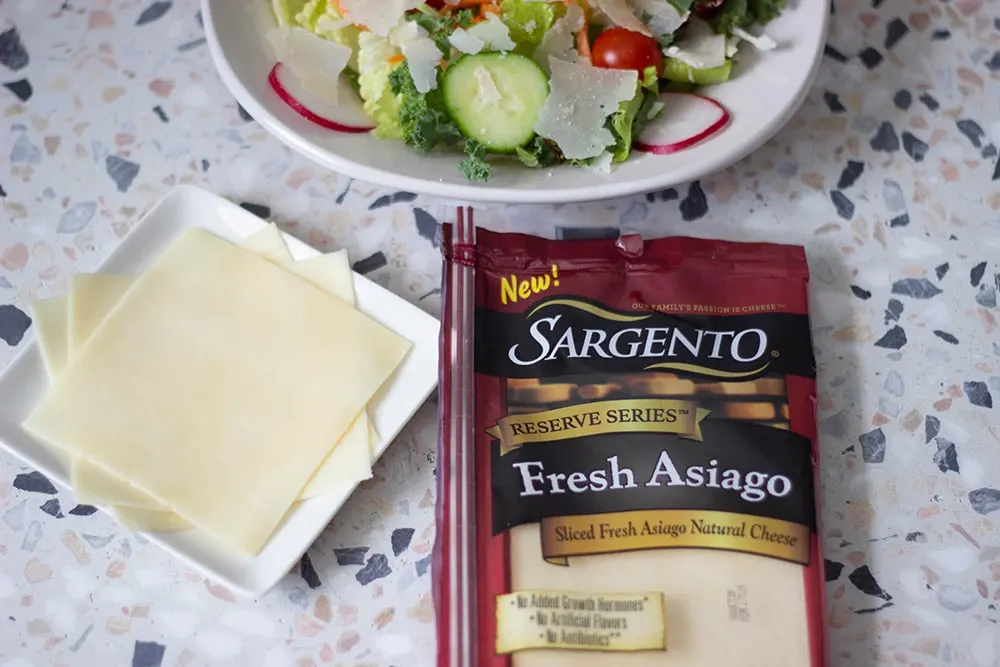 For lunch, I make a meal out of the salad and include a few slices of Sargento® Reserve Series™ Fresh Asiago Natural Cheese. This cheese is bursting with flavor and provides a filling, low-carb lunch that fuels me through the rest of my workday.
Tip: Add Sargento® Reserve Series™ Fresh Asiago Natural Cheese to your next grilled cheese sandwich for a flavor explosion!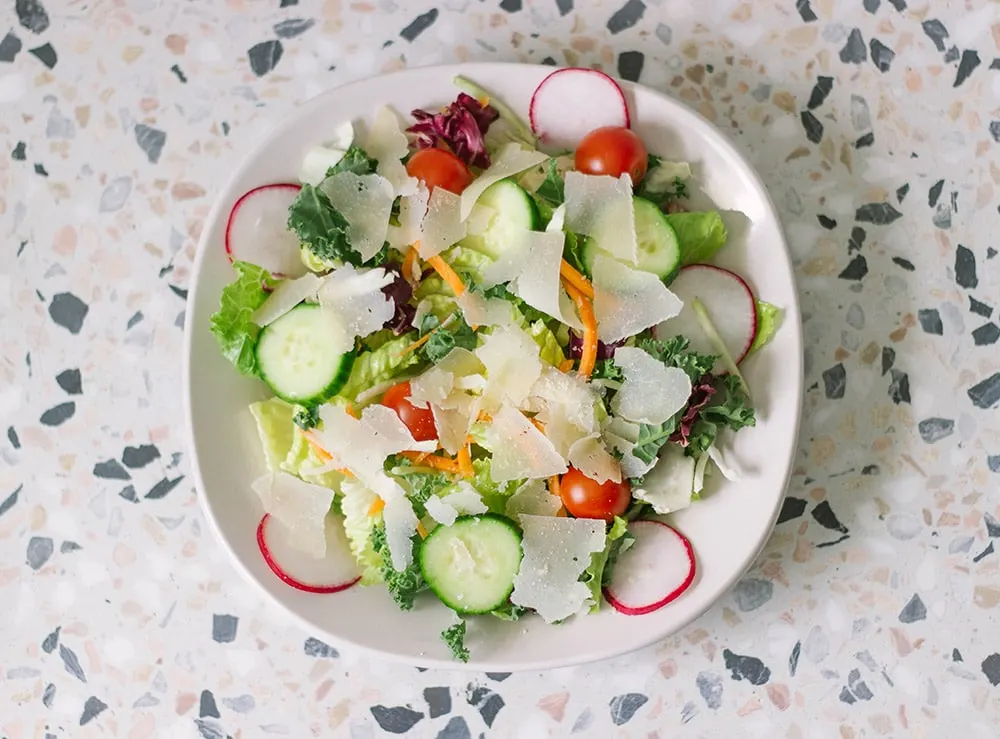 Other tasty salad toppings for flavor and crunch
On a quest to create more adventurous salads, here are some other toppings we enjoy.
Radishes – An underused veggie in this household no more, radishes give that crunch we crave.
Cucumbers – An obvious salad topping, but worth the reminder.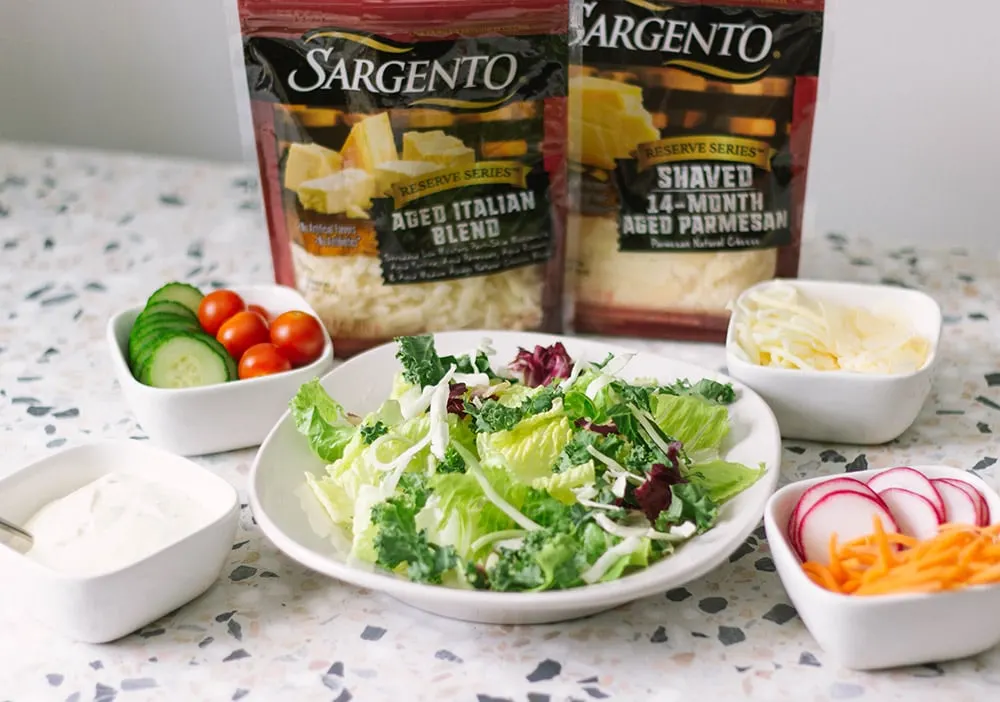 Carrots – Sliced, diced, or shaved carrots add a little sweetness, color, and variety to salads.
Tomatoes – Garden fresh sliced tomatoes or cherry tomatoes are a must.
Lettuce – Add a variety of greens for the best results. Use romaine for the refreshing crunch, but mix in other greens for the nutrients and texture variety.
Cheeses – As mentioned above, give all of the Sargento® Reserve Series™ Shredded cheeses a try. Find your favorite or alternate them for a flavorful topping.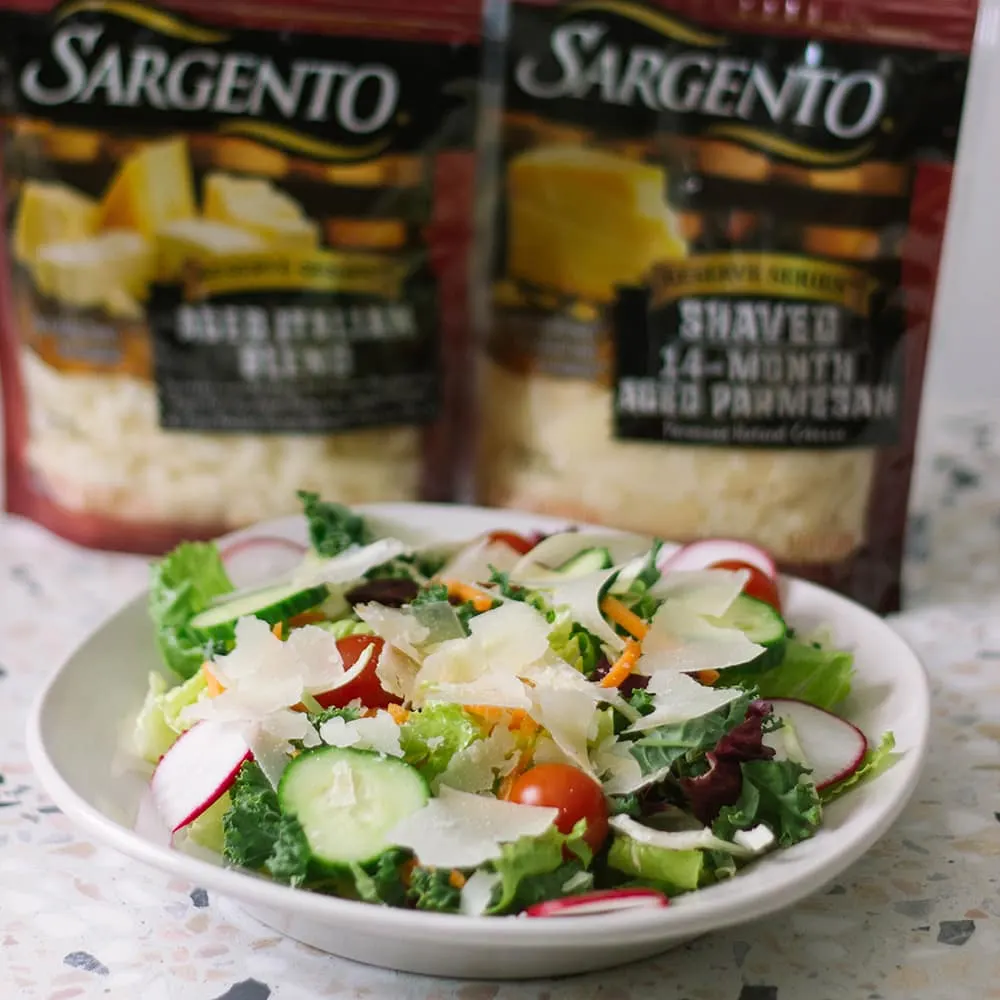 Seeds and nuts – For even more salad crunch, use seeds and nuts as toppings. Try toasting the nuts. It adds a nice depth of flavor to your salad.
Proteins – If your salad is more than a side dish, consider adding hard-boiled eggs, grilled chicken, or any type of meat to make it more filling.
Homemade dressing – Always on the mission to find the best ranch dressing, I finally figured out that you have to make your own. It doesn't have to be from scratch — I use a ranch packet — but mixing up your own makes a gigantic difference.
Other dressings to try:
Sesame ginger (can also be used as an easy marinade for chicken to put in your salad)
Balsamic vinaigrette
Avocado lime
Lemon vinaigrette
Honey mustard
Greek yogurt ranch
Apple cider vinaigrette
Check out the low-carb dressings in this keto gift guide for more ideas.
You can also warm your dressing to add a different vibe. Many salad dressings taste a little different when they're warm.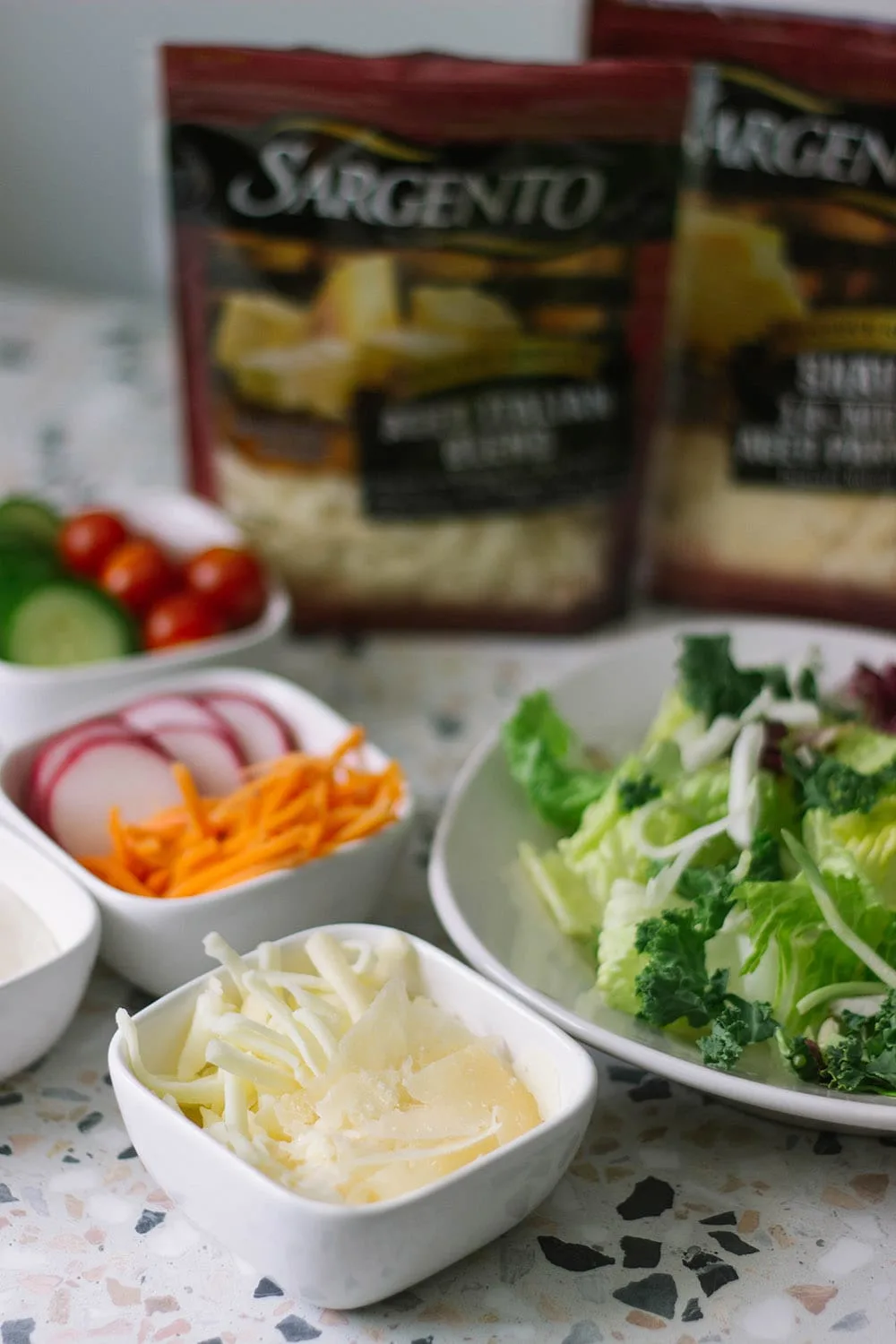 Making a salad is far from rocket science. But, you can easily elevate a simple salad by fining the best salad toppings.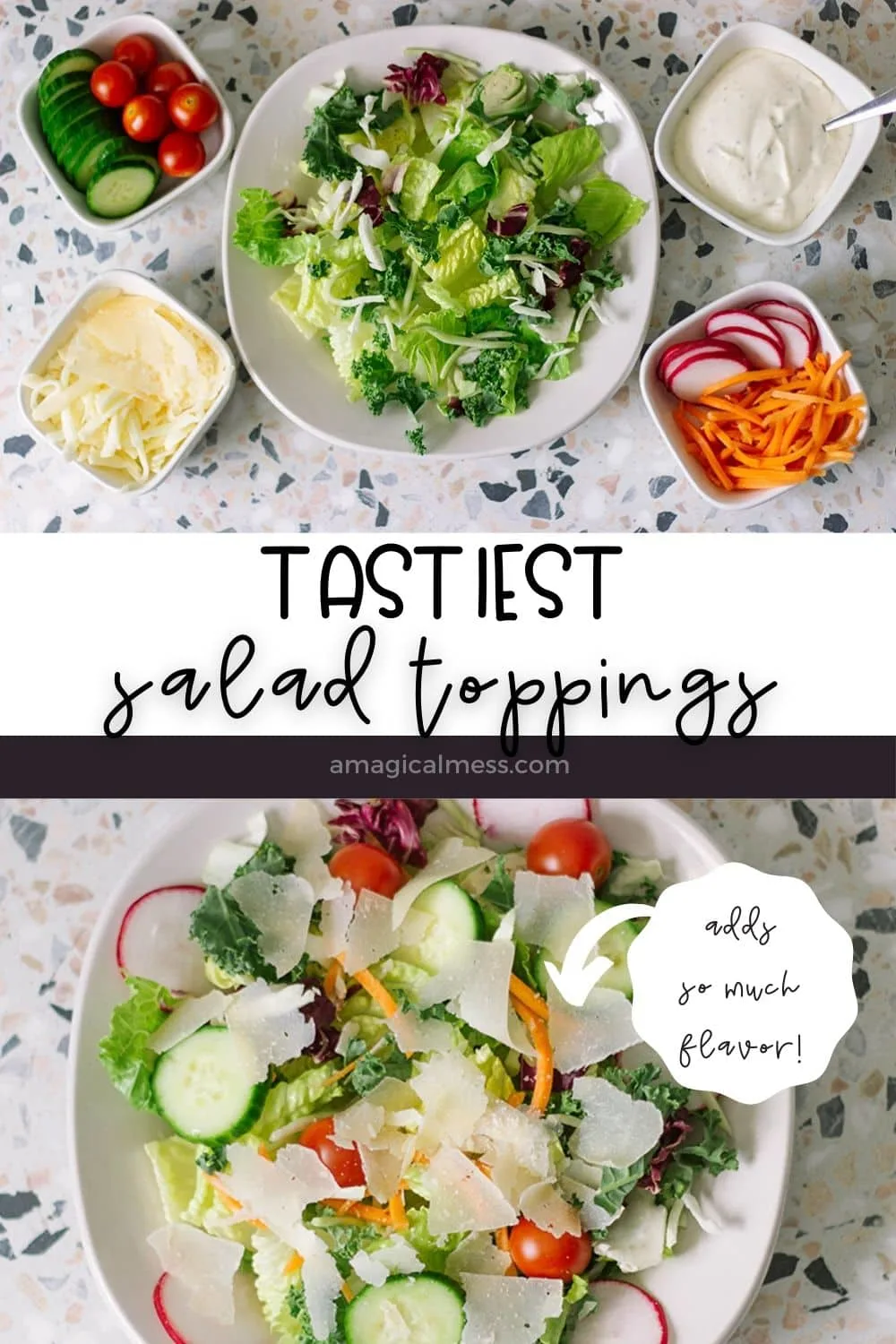 Everything listed above is easy to find at Walmart.
Try the flavors of the Sargento® Reserve Series™ cheeses to find your new favorite cheese!