Homemade strawberry jam in a decorated mason jar makes a great holiday gift. Food gifts are always a win if you ask me. This sparkling holiday jam recipe is something you can mass produce and give to teachers, friends, neighbors, or use as hostess gifts. It's easy to keep jars around for those last minute gifts, too. Post contains affiliate links to help keep this blog jamming.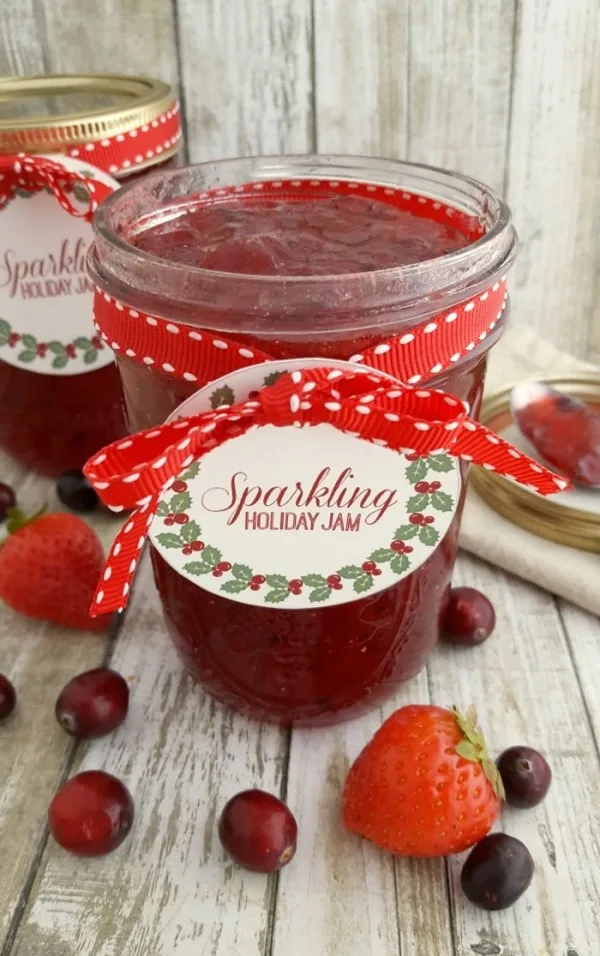 Sparkling Holiday Strawberry Jam Recipe
Makes approximately 14 half-pint jars. Recipe may be halved.
Total time: 25 minutes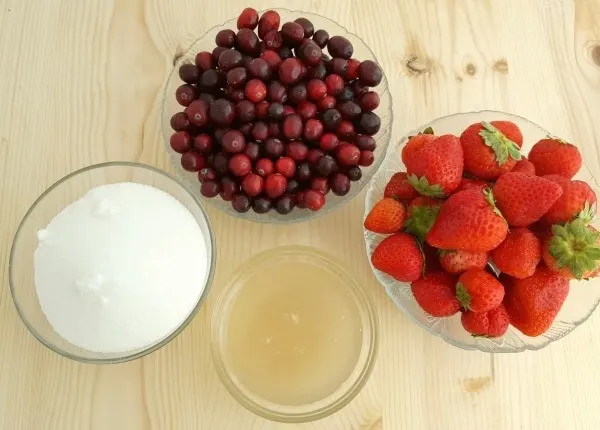 Ingredients:
2 1/2 quarts strawberries (fresh or frozen)
1 – 12 oz. package cranberries (fresh or frozen)
5 pounds sugar
2 – 3 oz. packages liquid fruit pectin
Additional Materials:
Mason jars
Printable Gift Labels (hole-punched) – print on white cardstock for best results
Decorative ribbon or strong glue to attach labels to jars or lids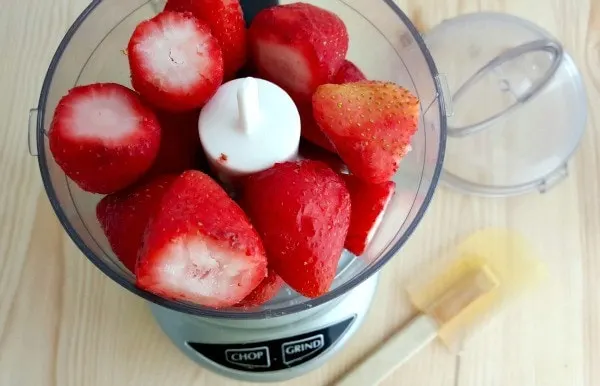 Directions:
In a food processor, pulse the strawberries and cranberries. Depending on preference, fruit may be processed to a finely chopped texture for a chunkier jam, or completely smooth.
Pour the processed fruit into a large heavy-bottomed pot. Add sugar over medium-high heat, bring the fruit and sugar mixture to a full rolling boil. Boil for 1 minute.
Remove the pot from the heat and add the liquid fruit pectin, stirring to mix completely.
Allow the jam to cool for 5 minutes, and then skim off the layer of foam on the top.
Quickly ladle the hot jam mixture into sterile half-pint jars, leaving ¼ inch headspace.
Wipe jar rims clean, cover with lids and screw on the jar bands.
Process the jars for 5 minutes in a boiling water bath.
Decorate and gift!
Have fun decorating your jars. Use these free printables by clicking on the image and printing.
Have you ever made a strawberry jam recipe? What's your favorite type of jam?