If you're looking to add a good broccoli salad recipe to your collection, give this one a try.
It's a copycat version of a Ruby Tuesday's favorite.
Broccoli salad is a tasty way to get those veggies into your family without a fight.
This recipe is packed with sweet and salty flavors to make everyone a broccoli lover. 😉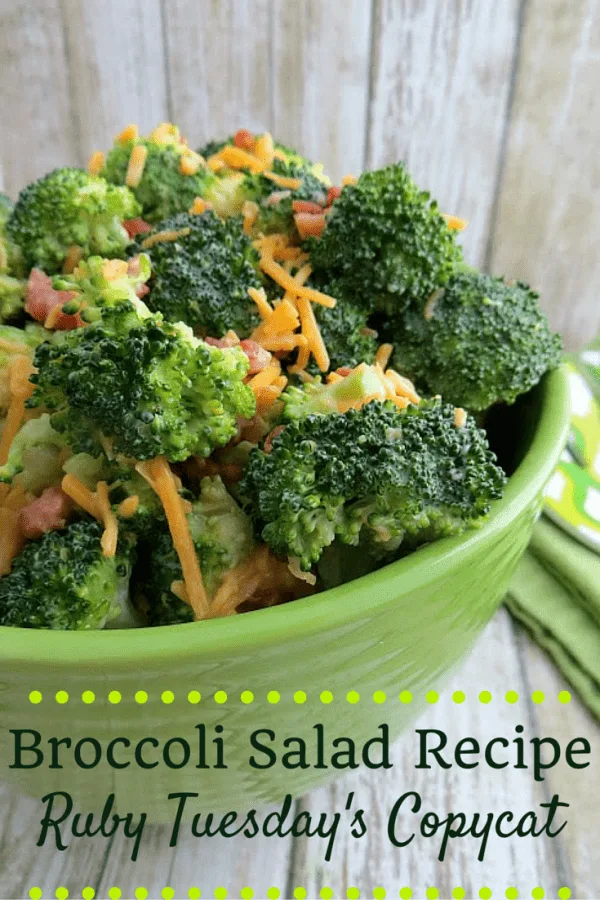 This recipe only takes about 10 minutes to whip up.
Serve it at BBQ's, gatherings, or for a family meal night.
It's a dish that will be a treat for any occasion.
It can even be eaten as a meal in itself.
Impress your guests with a version of their restaurant favorite.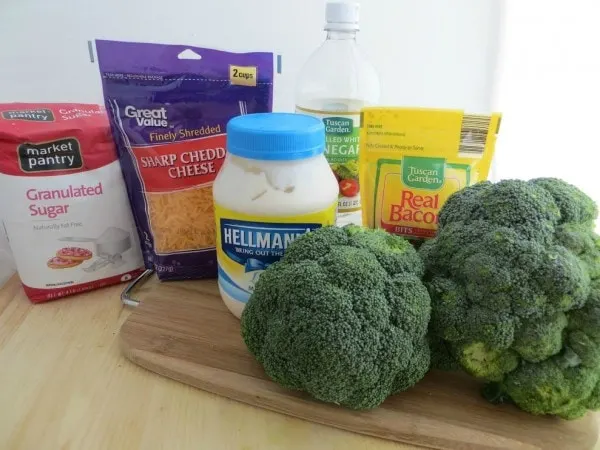 Ruby Tuesday's Broccoli Salad Copycat Recipe
Yields: 6 servings
Prep time: 10 minutes | Chill time: 2 hours
Ingredients:
2 heads broccoli, chopped
4 tablespoons white sugar
1 cup mayonnaise
1/3 cup hot water
1 cup sharp cheddar, shredded
8 tablespoons bacon crumbles
3 tablespoons white vinegar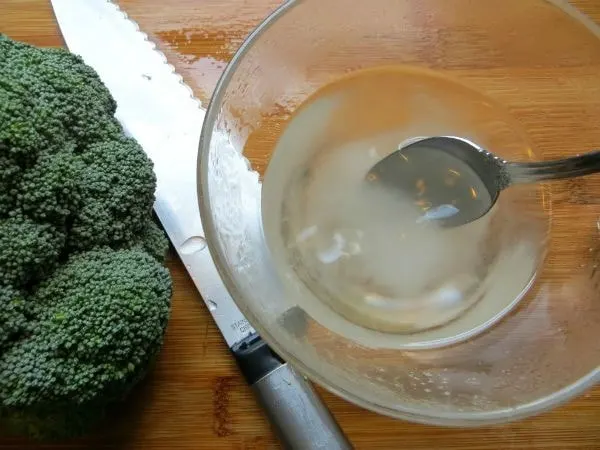 Directions:
Place chopped broccoli in a large bowl. Dissolve the sugar in hot water and pour over the chopped broccoli.
Add remaining ingredients into the bowl of broccoli and toss until all broccoli florets are coated well.
Cover bowl and place in the fridge until ready to serve. Best if refrigerated for at least 2 hours.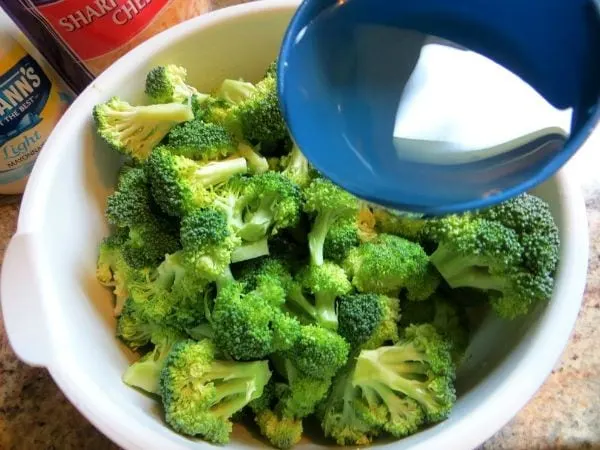 Easy enough, right? This broccoli salad recipe is just my speed.
Not a ton of ingredients, and not too many steps at all. I will make this quite a bit in the future.
It's perfect to bring to events all year round. I can see even bringing this as a side dish for the holidays.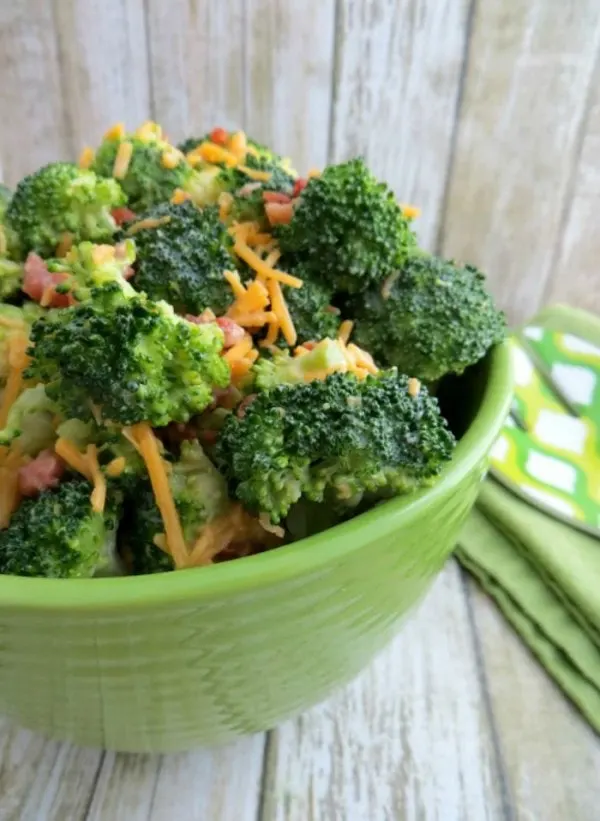 Another BBQ side dish favorite is this pea salad.
And don't forget tasty frozen treats for dessert!
Do you have a broccoli salad recipe that you like?