Raise your glass if you love peach cobbler. No really, we can pour some peach cobbler margarita in your glass. That's right, here is an adult beverage made after a delicious dessert we all know and love.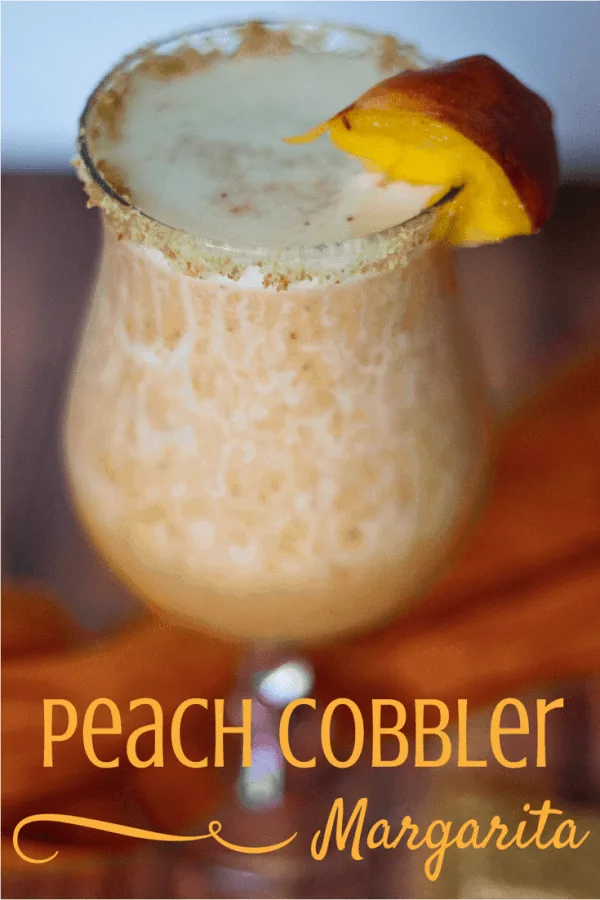 Summer is here, and there's something about back porches, warm sun, and plenty of fresh fruits that just seem to go hand in hand. With all of the get-togethers and late night BBQs with family and friends, margaritas always seem to be a huge hit.
This fresh peach version is light, fruity and reminds me of a delicious fresh peach cobbler. Once you try this margarita, you might feel like you are drinking dessert. As always, drink responsibly. This recipe is intended only for people over 21 years old.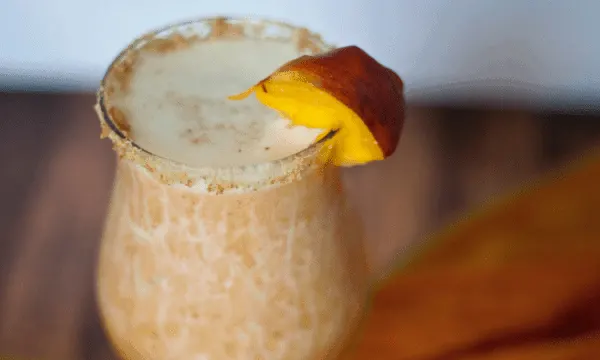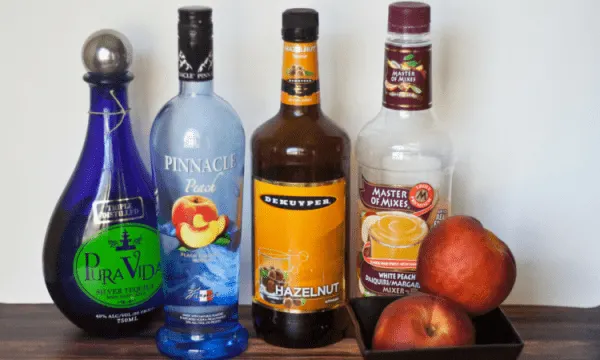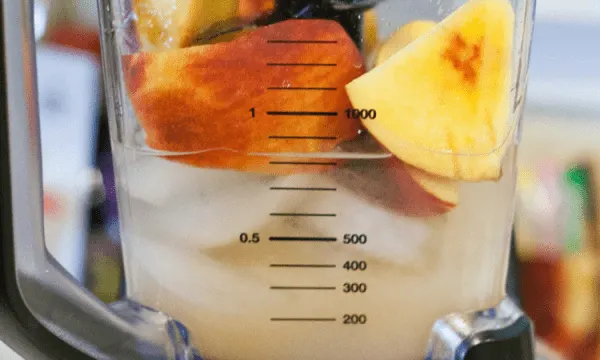 The next time you find yourself with plenty of peaches, use some up with this delicious peach mixed drink. Even if you leave out the alcohol, I believe you can make this into a delicious mocktail pretty easily.
Now you don't have to choose between dessert or an after-dinner drink. This is kind of a two-for. A frosty peach cobbler margarita is the best of both worlds.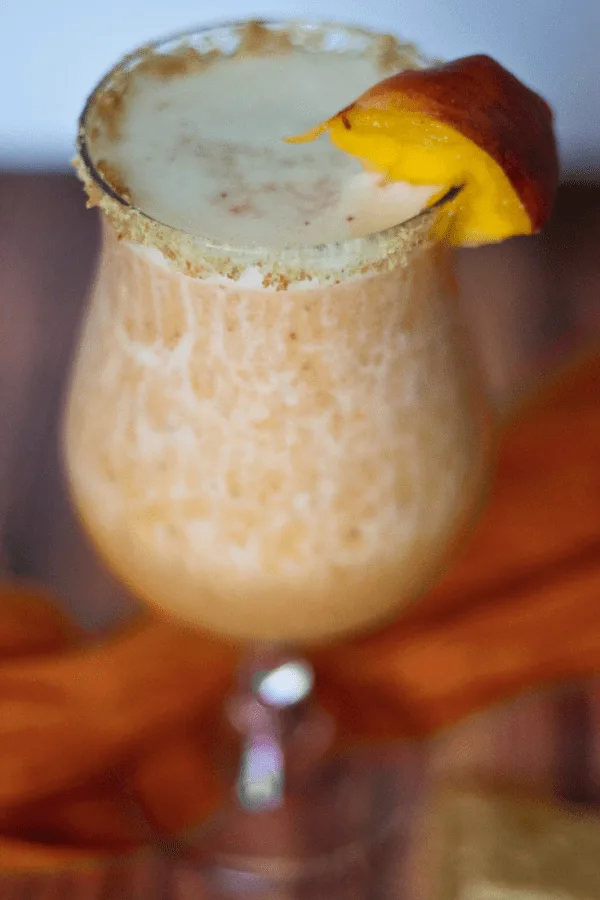 Make some for your next girls' night in. Your friends will be impressed with your mad mixology skills. Blend some up for the next couples' game night. Whatever the occasion, this drink is sure a peach. 😉
Yield: 1 drink
Peach Cobbler Margarita Recipe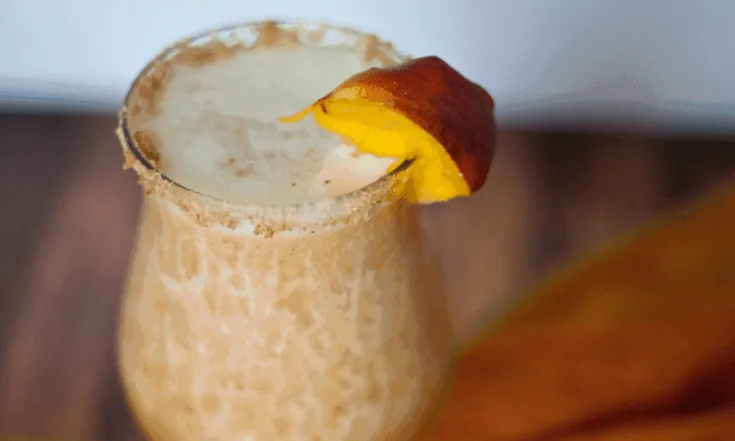 Looking for an icy beverage to enjoy poolside? Give this peach cobbler margarita a try.
Ingredients
1 peach
4 oz peach margarita mix
4 oz tequila
2 oz peach vodka
2 oz hazelnut liqueur
1 cup ice
garnish: brown sugar and crushed graham crackers
Instructions
Blend all ingredients except brown sugar and graham crackers in a blender until smooth
Rim glass with water or lime
Garnish with brown sugar and crushed graham crackers
Pour in drink mixture
Top with sliced peach
Notes
Nutrition facts are estimated and do not include the garnish.
Nutrition Information:
Yield:
1
Serving Size:
1 drink
Amount Per Serving:
Calories:

681
Sodium:

82mg
Carbohydrates:

38g
Fiber:

2g
Sugar:

50g
Protein:

1g
Fruity Cocktails to Make Next: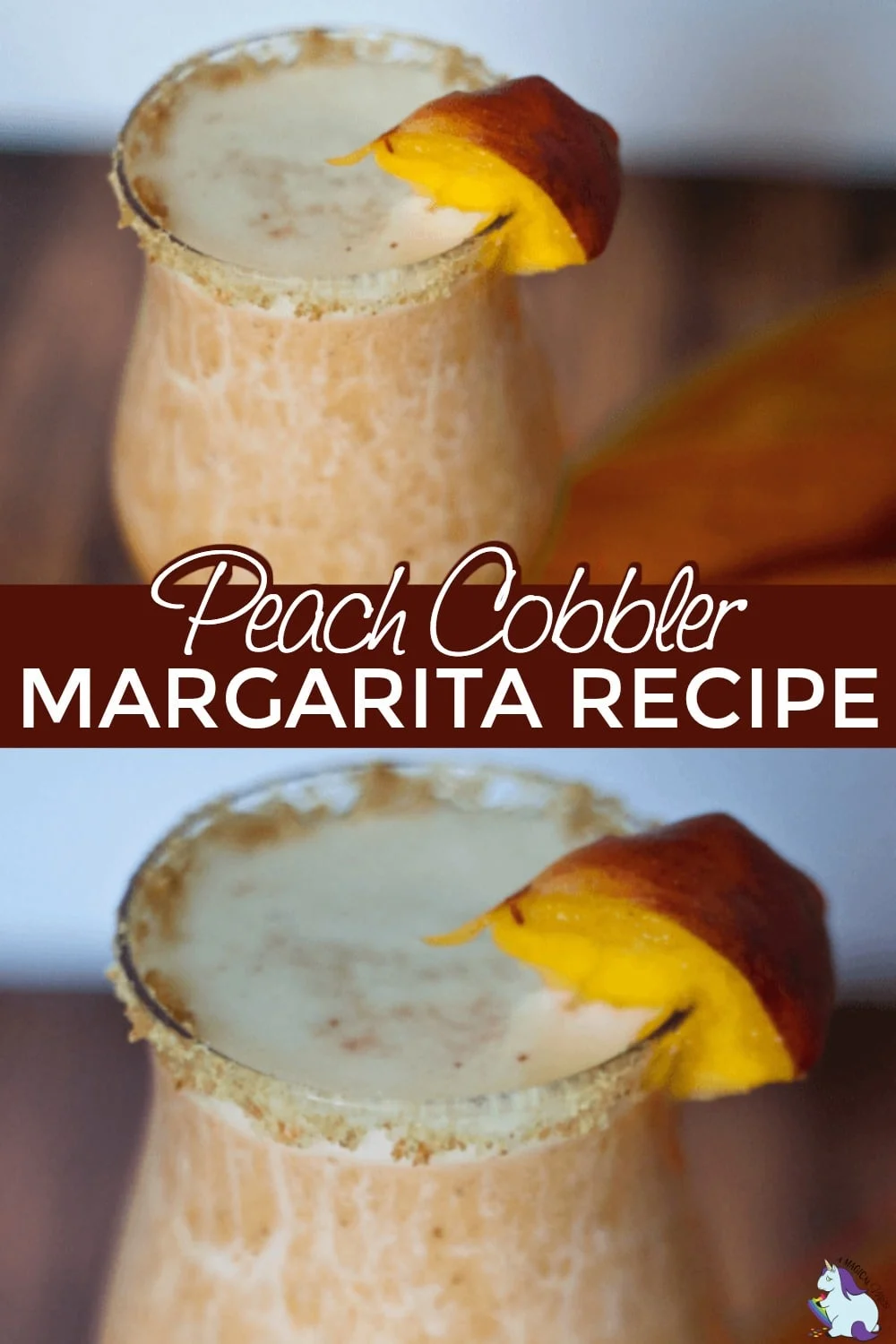 Please let us know if you try this peach cobbler margarita. Leave a comment below to tell us how it turned out. We'd also love to know if you changed it up a bit. Give us suggestions on what worked for you or suggestions on what to make next!
What other types of desserts should we turn into cocktail form? Subscribe to the blog to see what's coming next.
Do you like peach cobbler? Do you think you would like this peach cobbler margarita?