Pucker up for a lemonade tart cherry juice cocktail. When you are in the mood for something snazzier than just lemonade, make this drink to add in the delicious tart cherry flavor.
My sister did a post about the benefits of tart cherry juice, so including it in a cocktail makes even more sense, amirite? This post contains affiliate links. The recipe is intended for people ages 21 and up.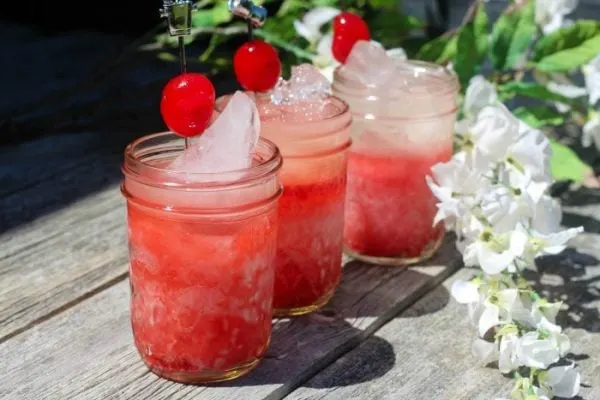 This is yet another cocktail that's perfect for hanging by the pool on a hot summer day. The bright red color and fruity flavors enhance that backyard oasis vibe that we are trying to achieve.
I think I mentioned this before, but I want our backyard to be like a vacation in itself. Since I don't see a real island vacation in our future, I'd rather have an easy mini-escape every time we go outside in our yard.
For another unique twist on the classic drink, try brown sugar lemonade. It looks like cola, but it's lemonade with a caramelly sweetness!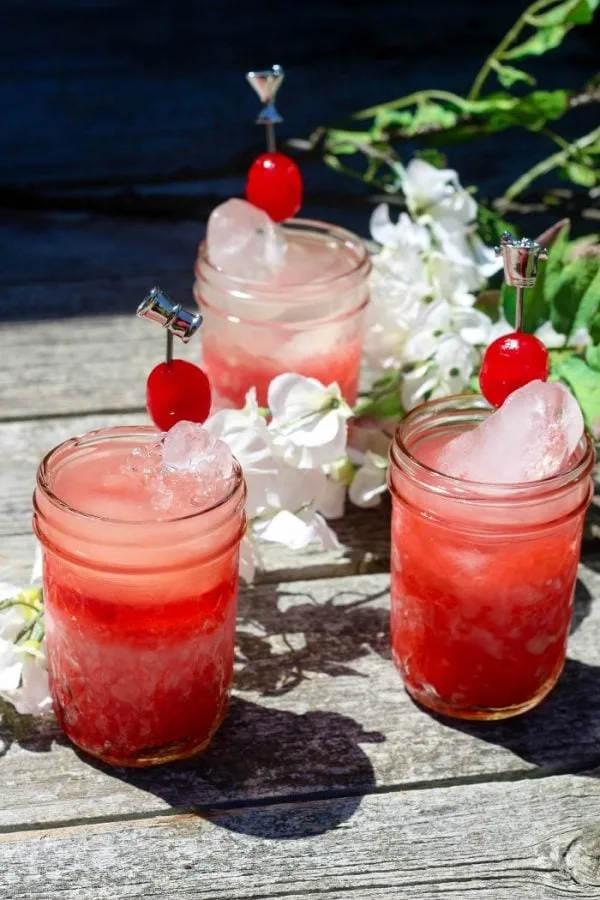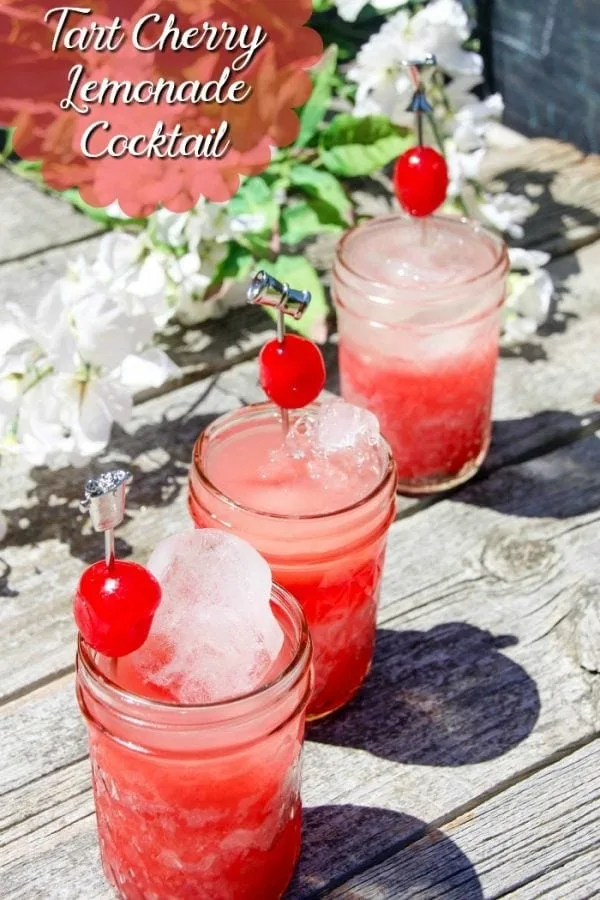 To be honest, there's no place I'd rather be than chilling in the backyard with the hubby and the dogs. Plop me on a pool float with a cocktail in hand and I'm more than good. Make sure to add this lemonade tart cherry juice cocktail to your summer drink lineup. The red color makes it extra appropriate for the 4th of July, too!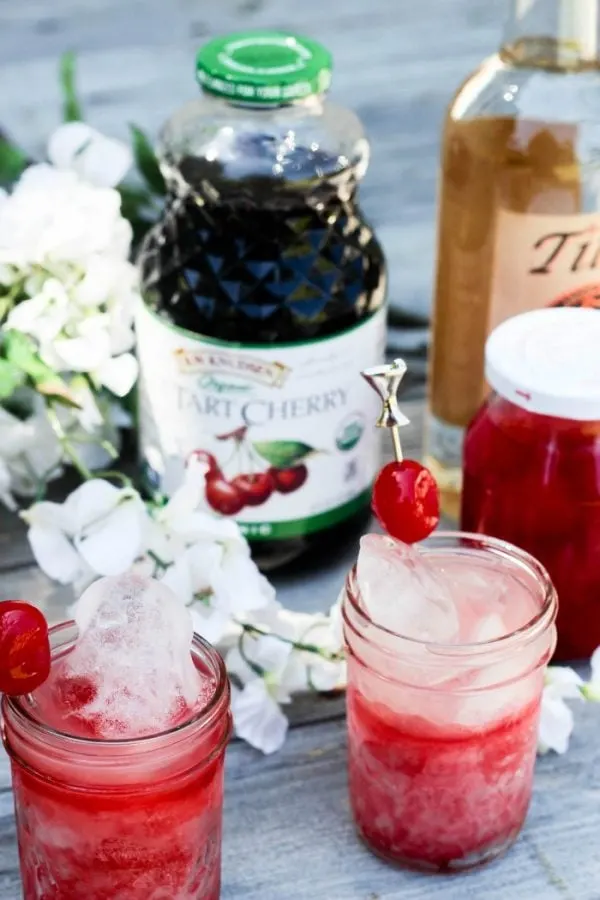 Lemonade Tart Cherry Juice Drink Recipe
Ingredients:
Note: I am using 8 ounce glasses
1.5 ounce Tito's Vodka (or to taste)
2 ounces Lemonade
3 ounces R. W. Knudsen Just Tart Cherry
Maraschino Cherries
Crushed Ice
Cocktail Sticks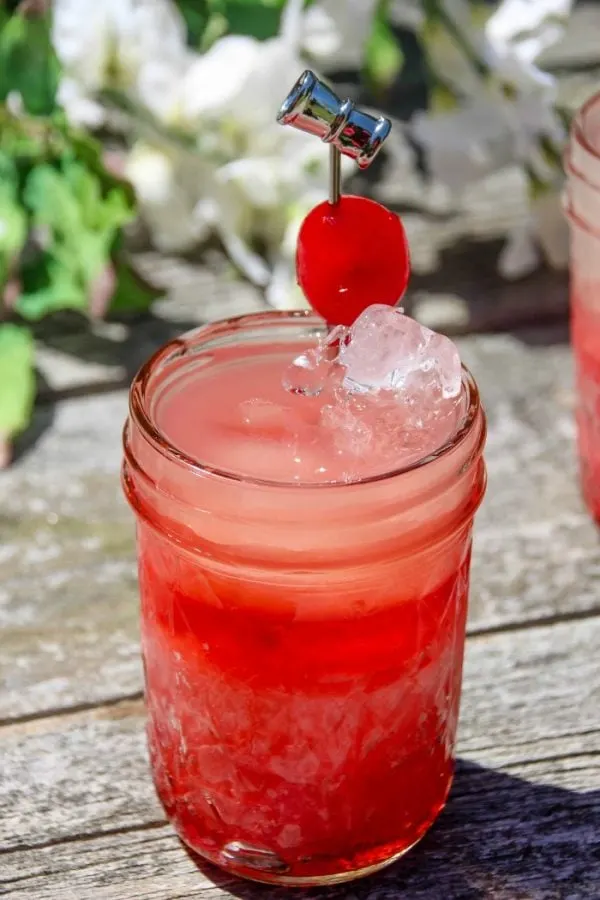 Directions:
Fill glasses halfway with R. W. Knudsen's Just Tart Cherry juice and place in the freezer for an hour.
Prepare lemonade and vodka mixture.
Remove glasses with frozen cherry juice and top with lemonade and vodka mix.
Add a bit of crushed ice.
Garnish with a Maraschino cherry on a cocktail stick.
Serve.
Drink responsibly, and never drink and drive.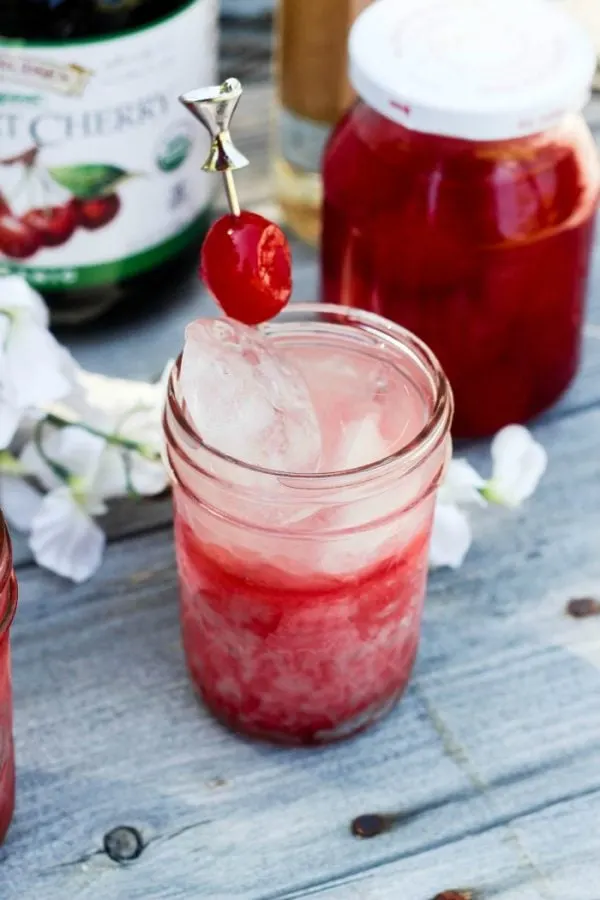 Have you ever had a tart cherry juice cocktail?