A good holiday cocktail can put you in the holiday mood. The refreshing flavor of lemonade and mint go together year round, but the mint sprig garnish dresses this cocktail up for Christmas. Post contains affiliate links to help keep this blog cocktailing. Remember to drink responsibly and never drink and drive.
Lemonade Cocktail Drink for the Holidays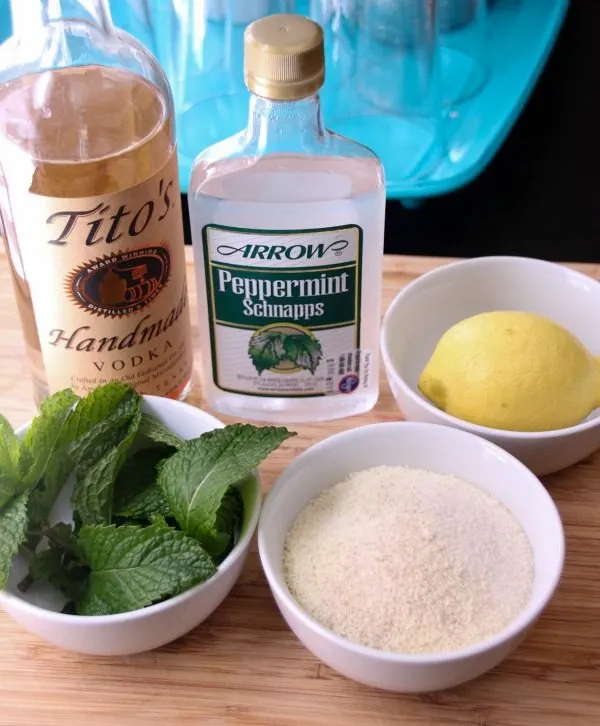 Ingredients:
2 mint leaves
crushed ice
1.5 oz vodka
1.0 oz spearmint schnapps
lemonade
lemon, sliced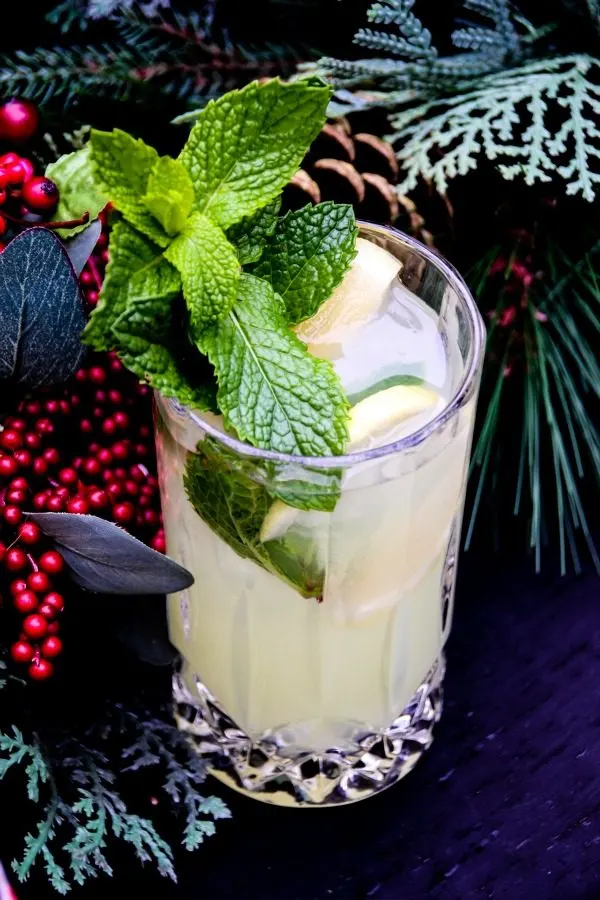 Garnish:
lemon wedges
sprig of mint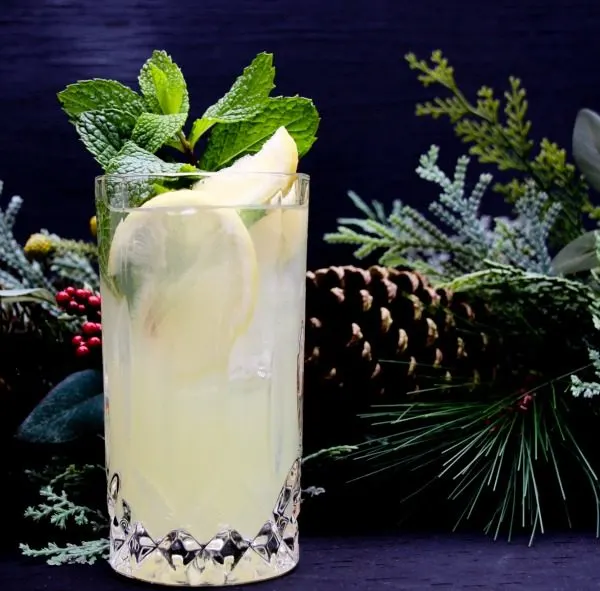 Type of Glass: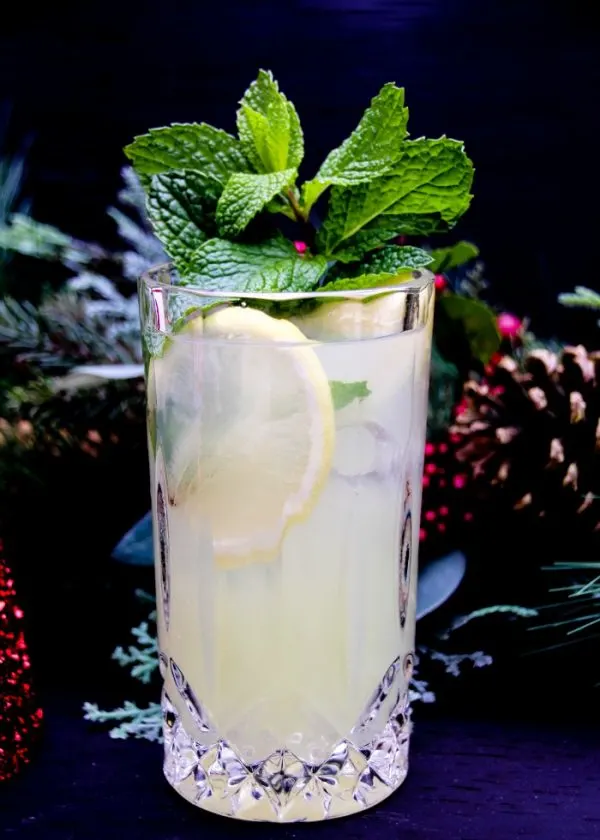 Directions:
Muddle 2 mint leaves in the glass, add crushed ice.
Add vodka, spearmint schnapps, and lemonade.
Garnish with slices of lemon and sprigs of mint.
Serve.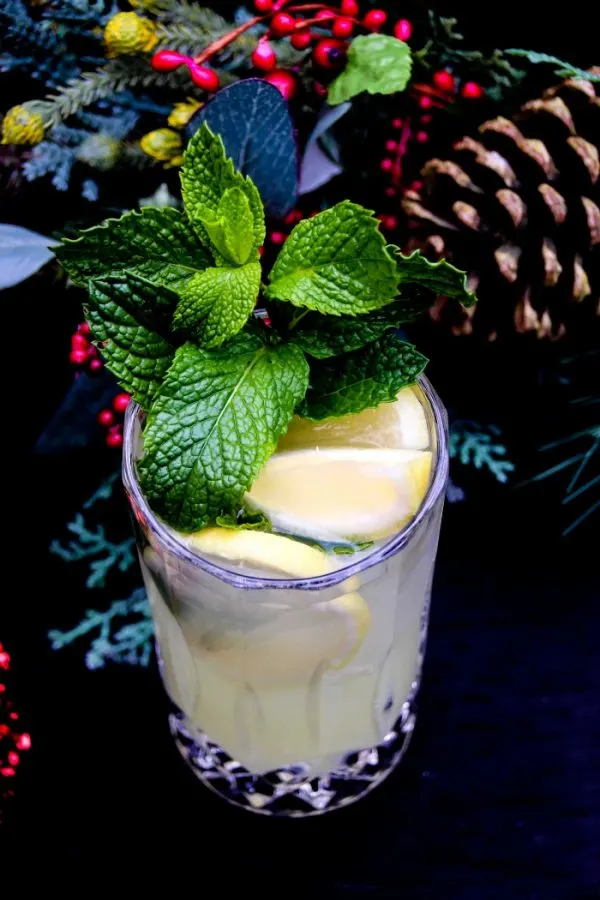 This holiday cocktail recipe is refreshing for any gathering. Thanksgiving, Christmas, New Year's Eve, Tuesday night, whenever. Impress your guests or treat yourself. I think it will be a festive cocktail for us as we set up the Christmas tree this year.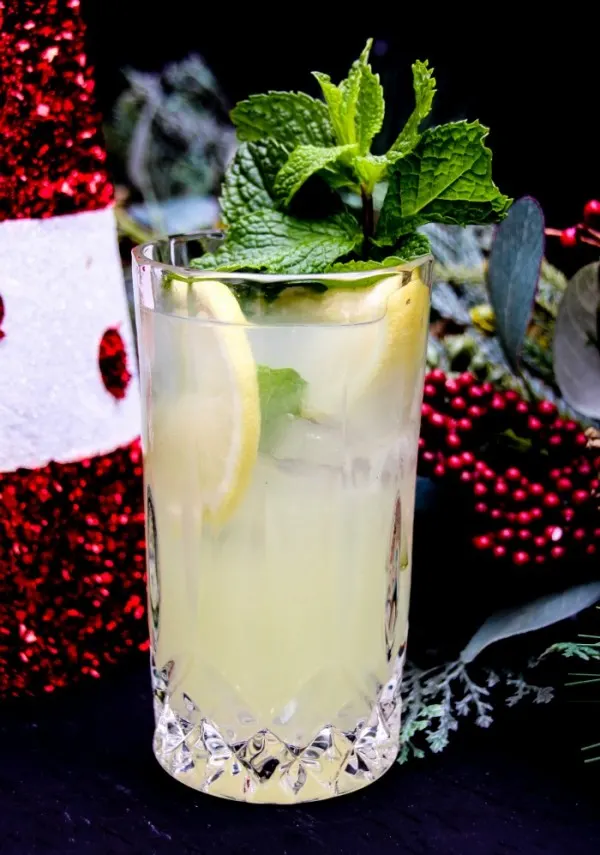 I can't wait to grow fresh mint in my garden next year. This cocktail recipe will also be amazing by the pool on a hot summer day. This cocktail might just be the LBD of the drink world – you can dress it up or down for any occasion. 😉 For another twist, maybe add a cranberry to the mint sprigs to make it look like mistletoe.
If you love to try new cocktail recipes, please follow the pinterest board above. Me and some blogger friends pin only the most scrumptious boozy treats to the board.
What's your favorite holiday cocktail?