Your first smartphone. For kids these days it's most likely their first cell phone. For those of us that started with pagers and evolved with technology, that smartphone was a miraculous wonder.
Finding the right smartphone for kids can be tough because there is such variety and price brackets. I'm excited to say, we found the best smartphone for my 10 year old daughter.
While we received the device for review, all thoughts and opinions shared here are my own.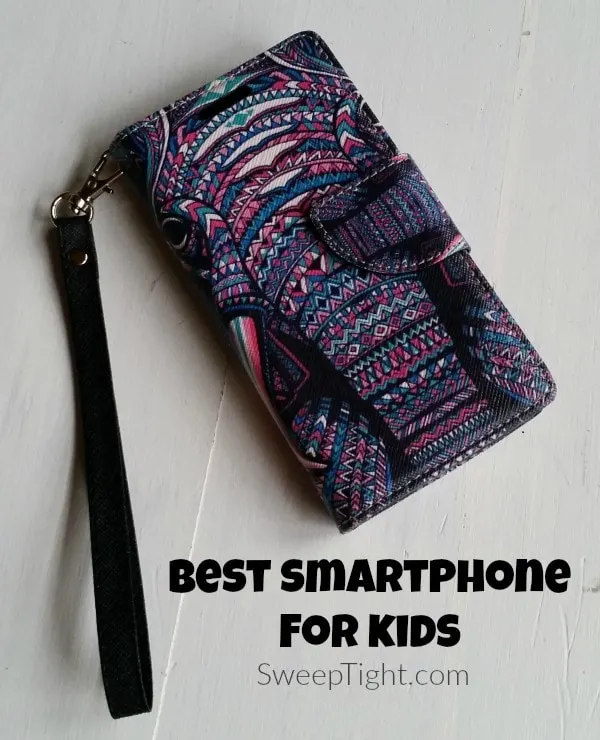 Best Smartphone for Kids
It can be difficult to decide on an age where kids should have their first phone. I think it's different for every family.
For us, I spend a lot of time driving her sibling to activities, she visits with her dad, and I leave to go on events almost weekly.
Having a direct line of communication with her friends and family makes Chesney feel better about all the running around. If I'm running late, I can send her a quick text so she's not waiting.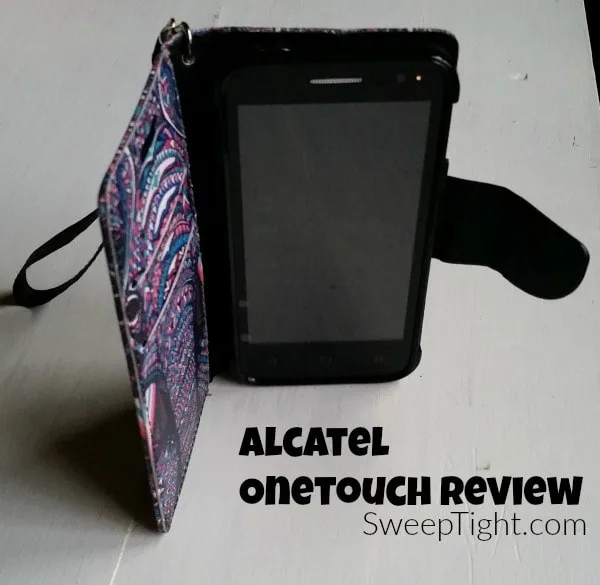 Chesney will be turning eleven on Thanksgiving this year and after discussing it with her dad, we decided she's old enough to handle the responsibility.
She's had an iPod Touch for a couple years–when connected to wifi can act much like a smartphone–and she's proven herself worthy of the pressure of owning a smartphone.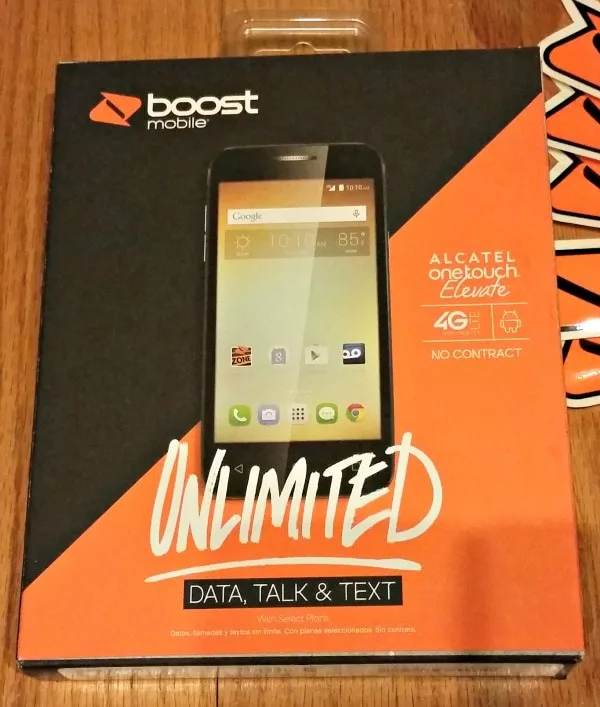 At eleven, she certainly can't pay her own bill every month… or can she? The way we set it up, with Boost Mobile, we can pay by the day or by the month.
It's an excellent form of motivation to keep up with chores and homework; which is our form of currency for kids around here. Her brother has the same plan. 🙂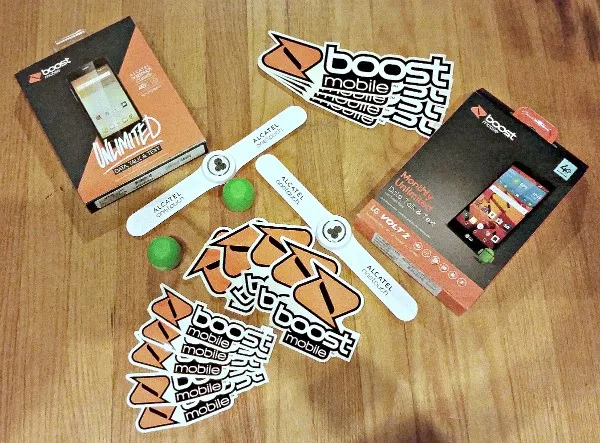 ALCATEL ONETOUCH Elevate
The Elevate has just enough power and features to keep everyone happy and is priced reasonably. Ches can take pictures, play games, record videos, and even keep up with the rest of us with her 4G LTE network speed.
This phone is an excellent option for adults too, but with a more kid-friendly price–$99.99. The phone offers the following features:
Android 5.1 Lollipop
4.5-inch FWVGA display
5-megapixel auto focus camera with LED flash and 2-megapixel front camera
3G/4G LTE/Enhanced LTE³
Quad-core 1.1GHz processor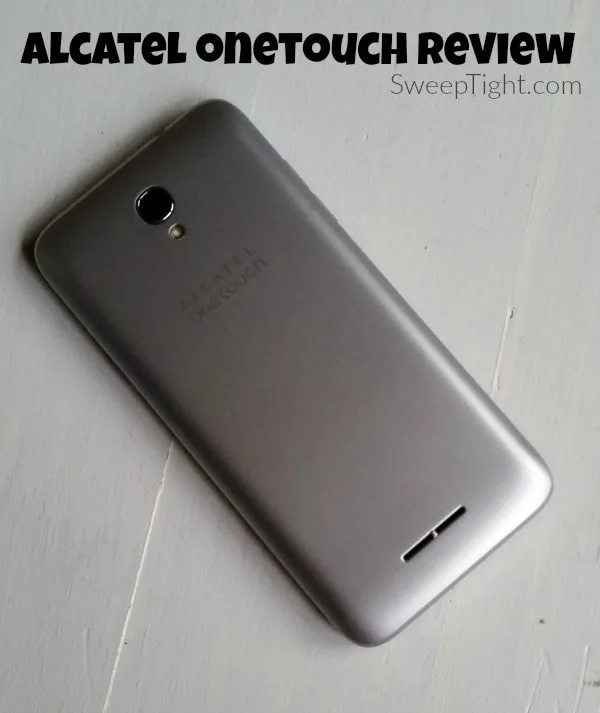 So far, her favorite things to do are check the weather for her daily outfit choice, text family and friends, and take funny pictures of the cat. 🙂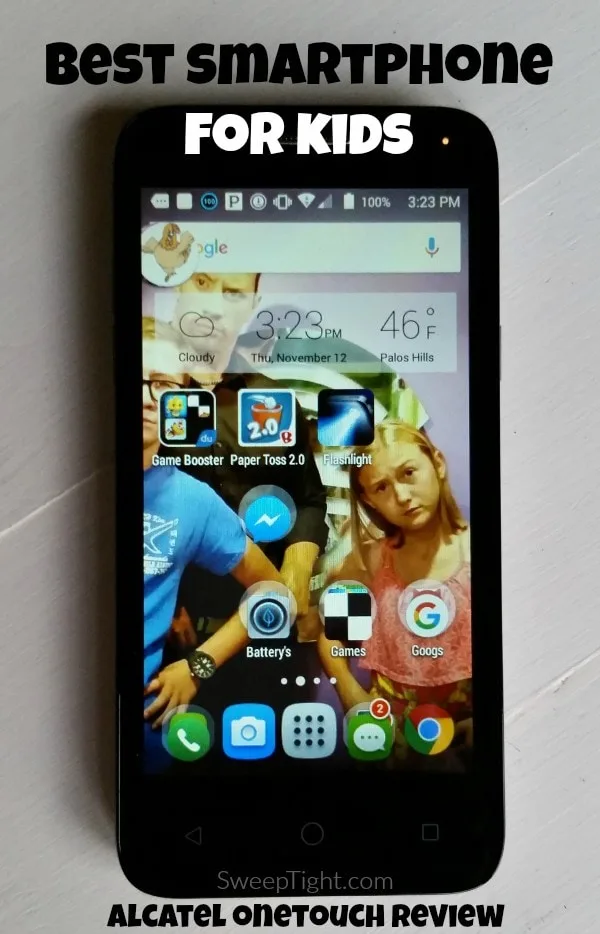 Snag a deal – SAVE $80!
From now until January 3rd, 2016, you can get the Elevate for just $19.99! Find a participating Boost Mobile exclusive retail store or select independent wireless dealer here.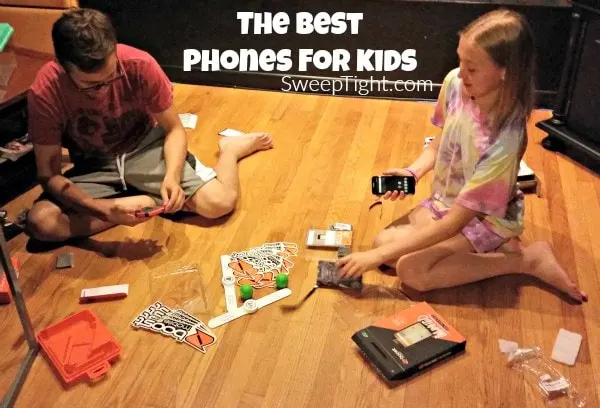 Smartphone for kids–what age do you think they're ready?