After attending the Star Wars: The Last Jedi global press conference–which I'll be writing about in far more detail next week–we rode the elevators up to the global press event to get a look at the costumes, merchandise, and droids. We even designed our own t-shirts and met BB-8 and BB-9E! This experience was part of an all-expenses-paid press junket. All thoughts and opinions shared are my own.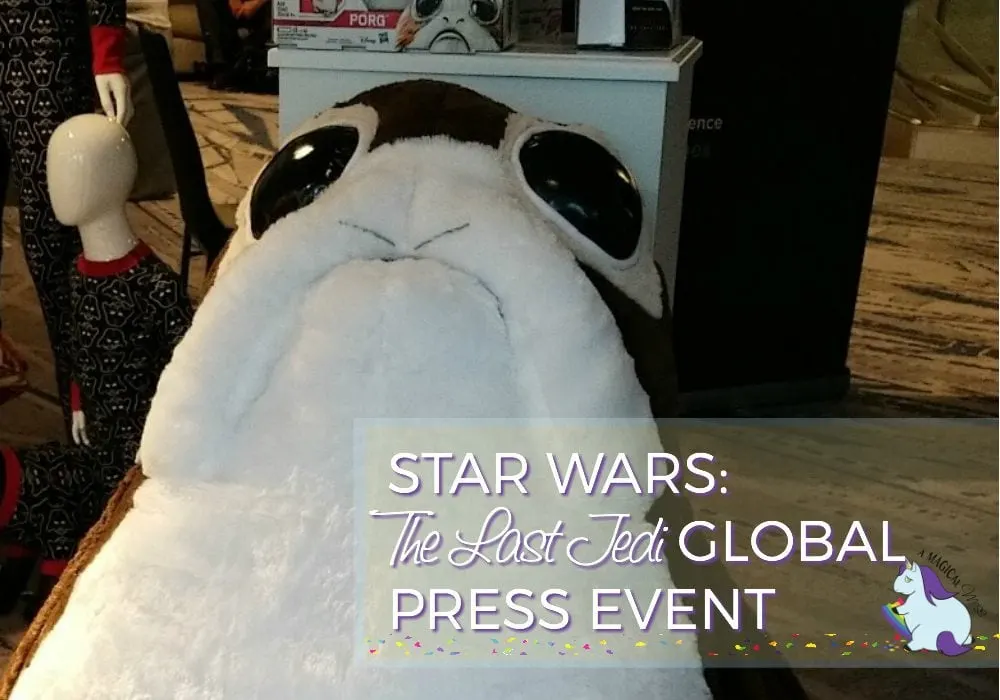 Star Wars: The Last Jedi Global Press Event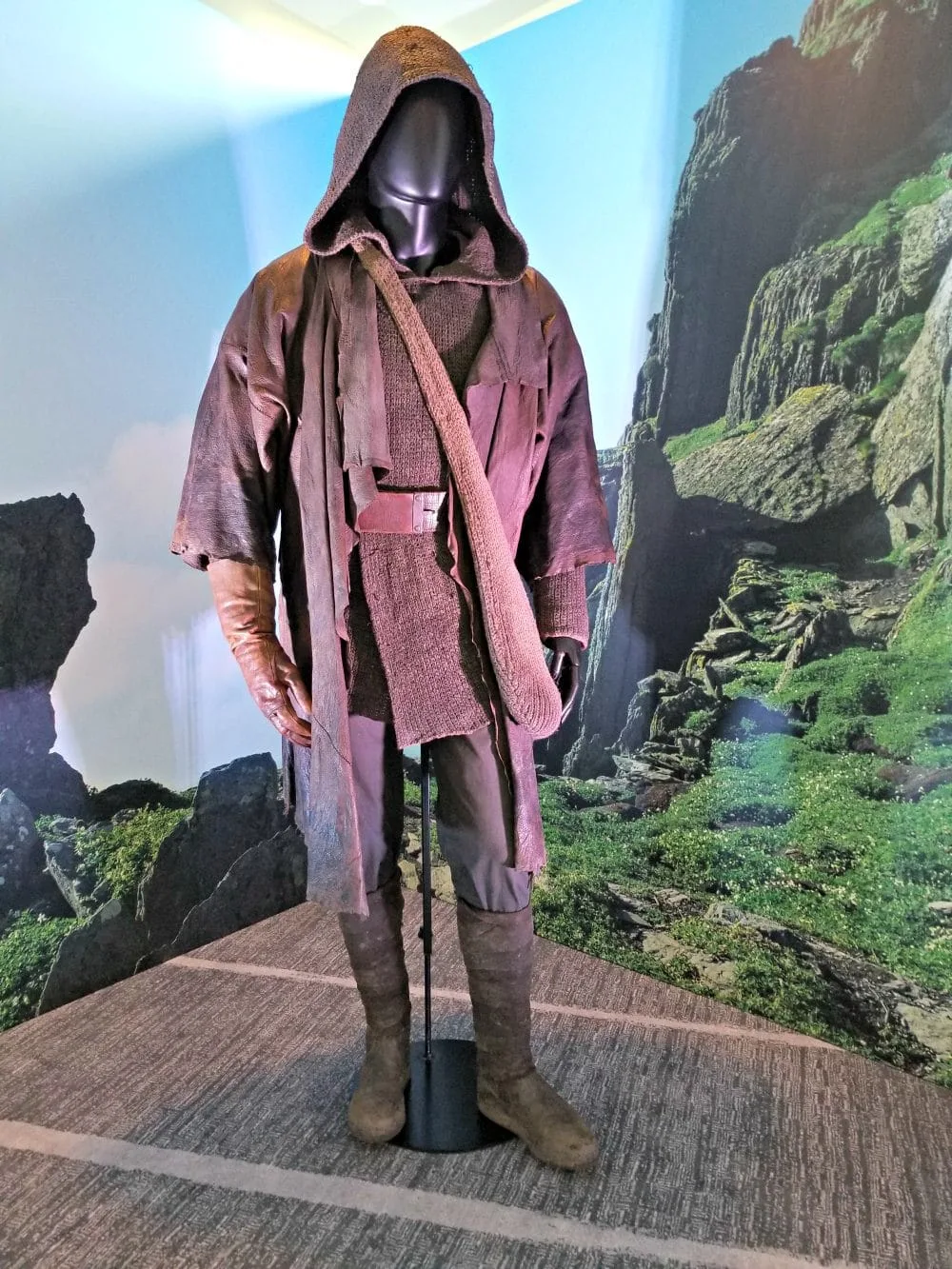 The Costumes
One of my favorite parts of an event like this is to get to see pieces of the wardrobe in person. What these actors wear while working is such an enormous part of their character and performance. Seeing these beautifully designed garments up close makes you feel like you've met the character.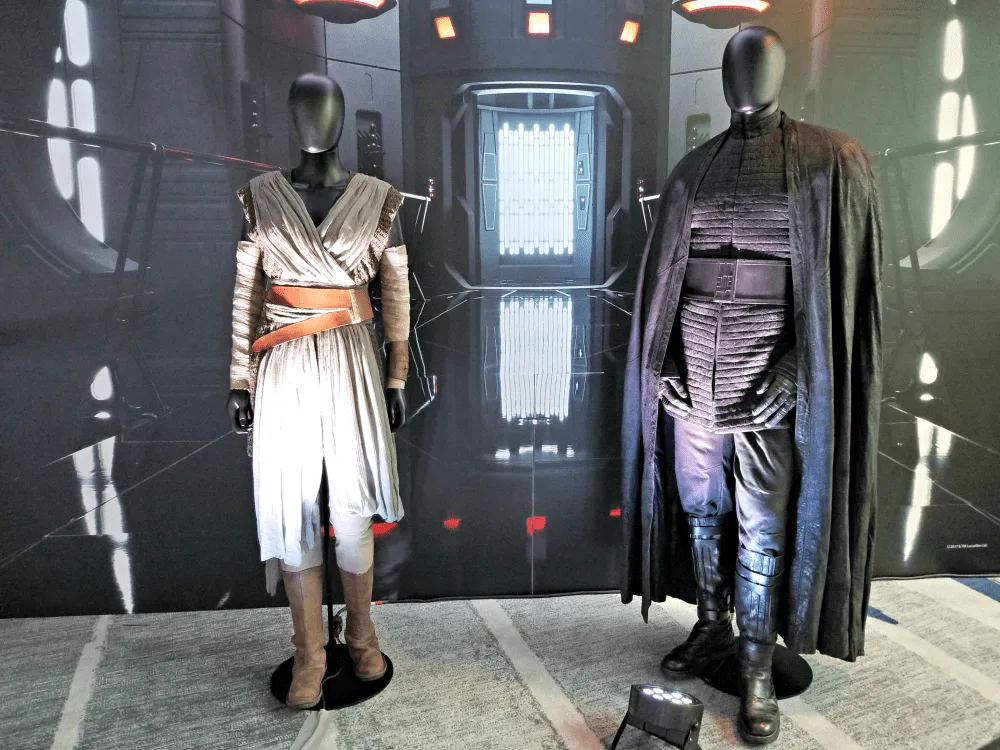 The Droids
No machines are more personal than the droids of the Star Wars franchise. It feels wrong to even refer to them as something so cold as 'machine.' They have unique personalities and warmth, and it was an honor to meet BB-8 and BB-9E.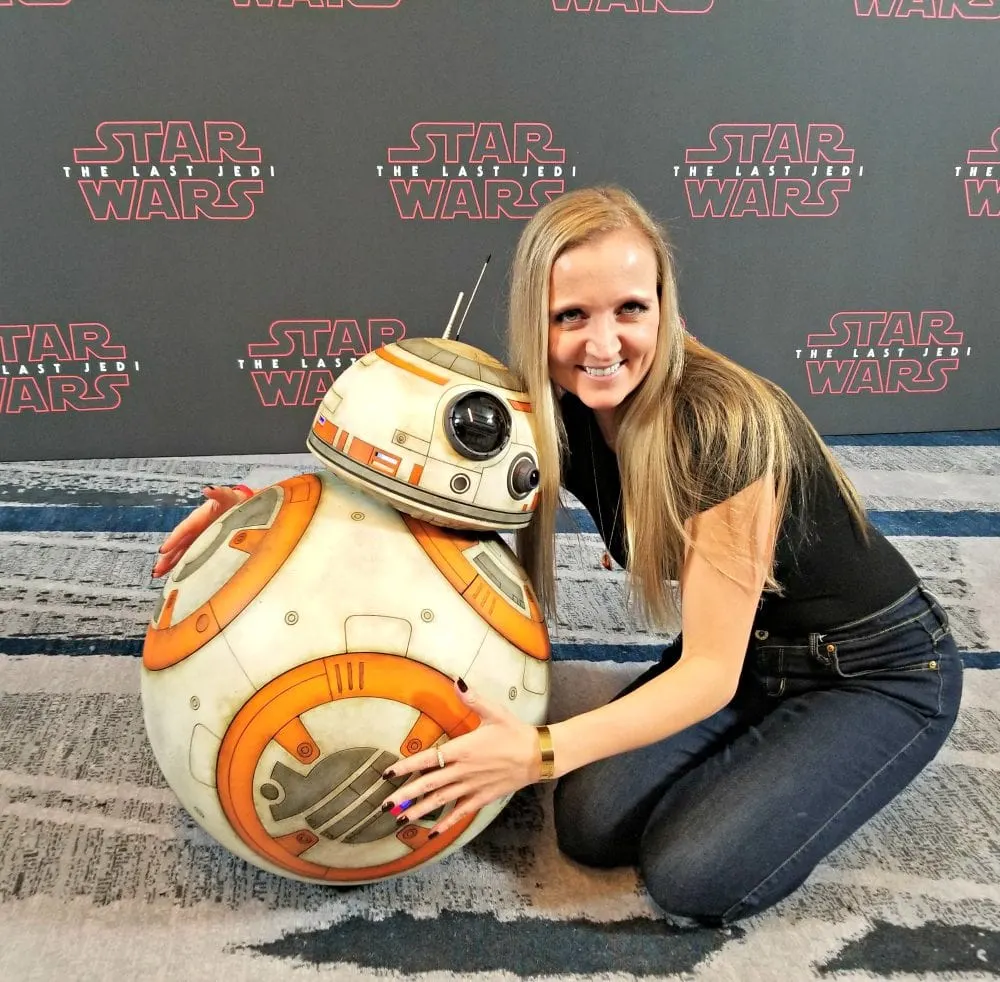 We shared hugs and funny conversation. Apparently, I'm hilarious and super interesting. 😉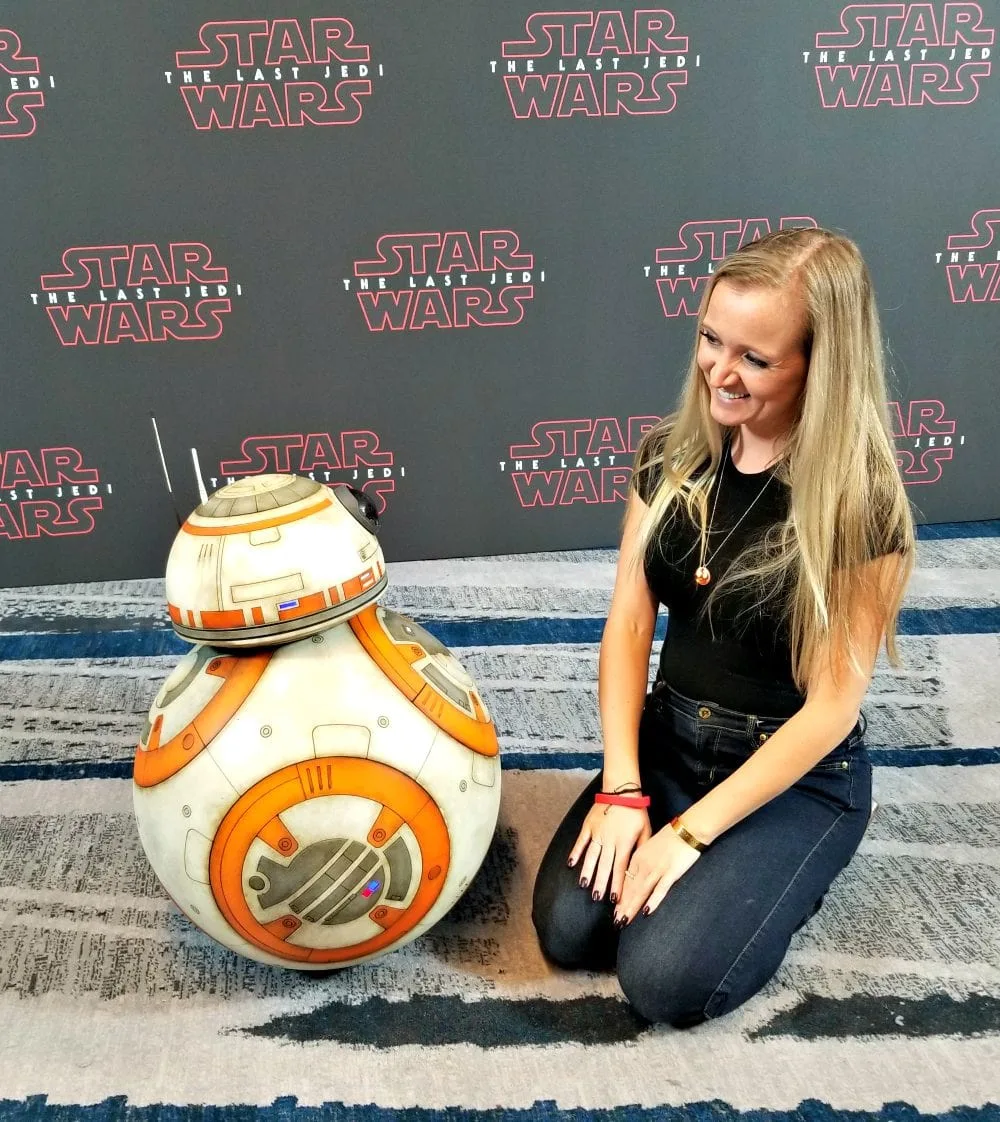 Although, I may have had a hand slip and violated BB-9E. Apologies, friend.
Merchandise
We were able to preview games, toys, stuffed toys, apparel, and more at the Star Wars: The Last Jedi global press event. I left knowing one thing: I NEED a giant stuffed Porg in my life.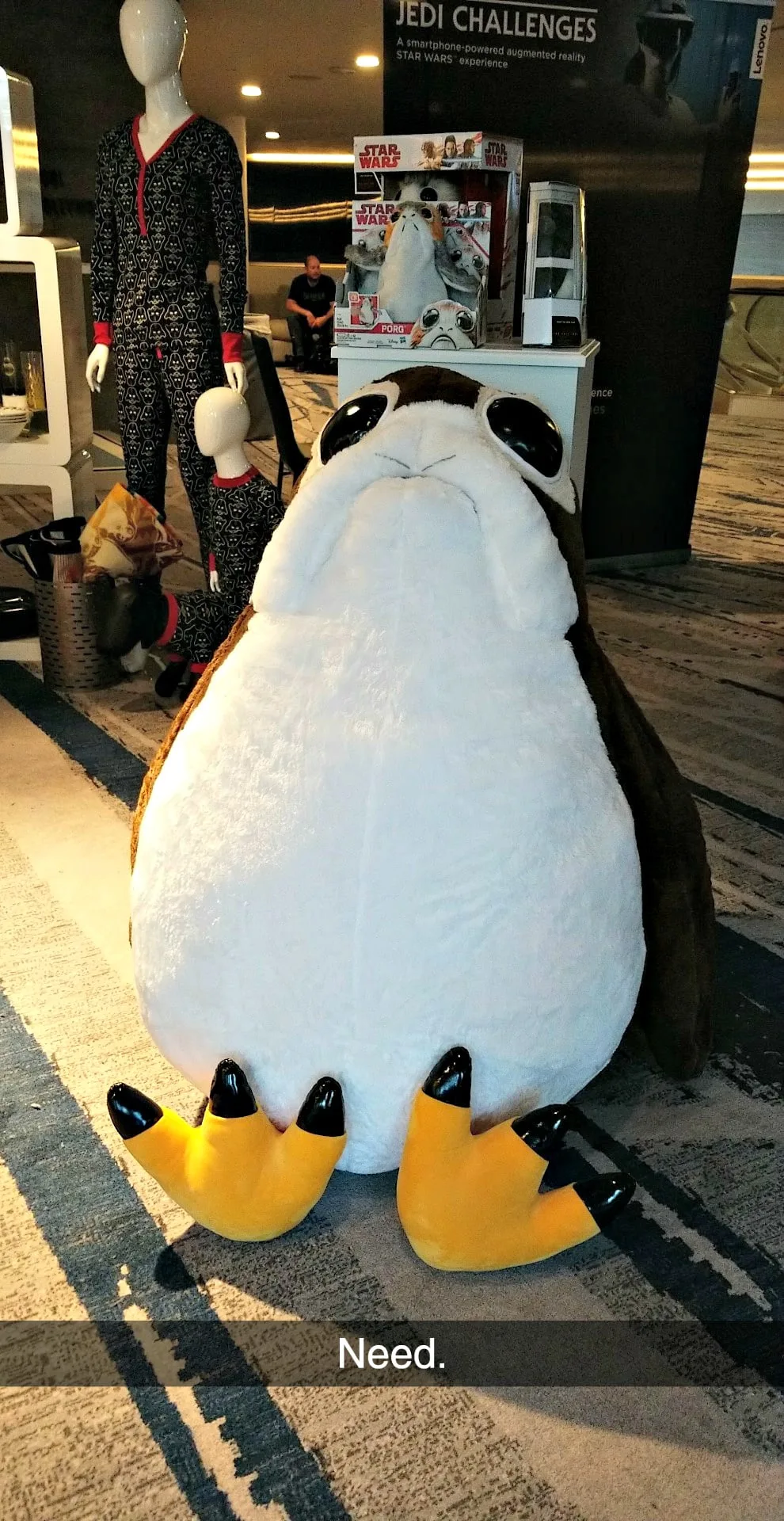 We were each gifted an adorable Porg Mug, and it's my new favorite for every morning's cup of coffee.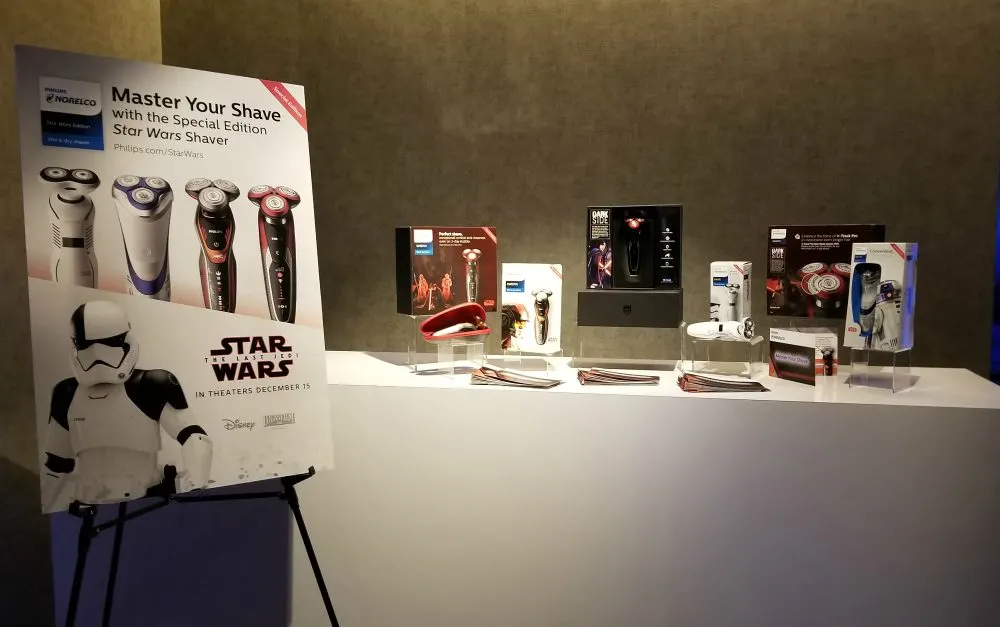 Awesome Gift Idea for Dad
Umm… are these not the cutest shavers you've ever seen?! These special Star Wars edition shavers look like droids! They're the perfect gift for any of the guys on your holiday gift list.
We also picked our favorite Star Wars designs and watched as they were screen printed on super soft t-shirts. Naturally, I picked a Porg, and the process was fascinating to watch.
Enter for A Chance to Win
Star Wars: The Last Jedi FINALLY hits theaters December 15th. Episode VIII is highly anticipated as fans want to know answers to many questions. Who are Rey's parents? What has Luke been up to? Will we find the answers? We hope so! To help celebrate this release, The Hopping Bloggers have come together to bring our readers a fantastic Star Wars giveaway worth over $300!
About Star Wars: The Last Jedi
Rey develops her newly discovered abilities with the guidance of Luke Skywalker, who is unsettled by the strength of her powers. Meanwhile, the Resistance prepares to do battle with the First Order.
See Star Wars: The Last Jedi in Theaters 12/15!