Mexico is one of my favorite destinations. Rich in color, culture, and charisma, any chance to cross the border I welcome.
Last May, Christa, of The Fairytale Traveler, and Lisa, of My Thoughts Ideas and Ramblings, and I traveled to Riviera Maya on an all expenses paid press trip to experience XCaret Parks, and more specifically, the Sacred Mayan Journey.
The memories and feelings this trip invoked are still alive and etched on my being forever. This journey literally became a part of me. Everything I'm sharing here is completely authentic and based on my personal opinions.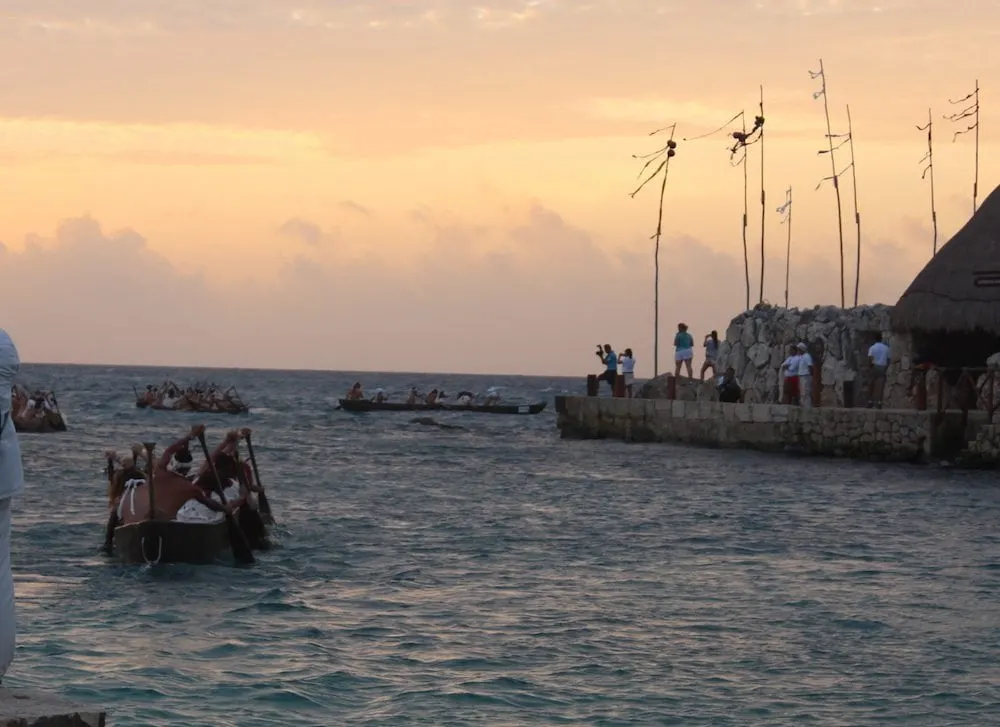 The Sacred Mayan Journey
What is it?
The Sacred Mayan Journey is an event that recreates one of the oldest traditions of the Mayan culture, a pilgrimage that every year, the Maya performed in canoes paddling towards the island of Cozumel to worship the goddess Ixchel with offerings in search of her message.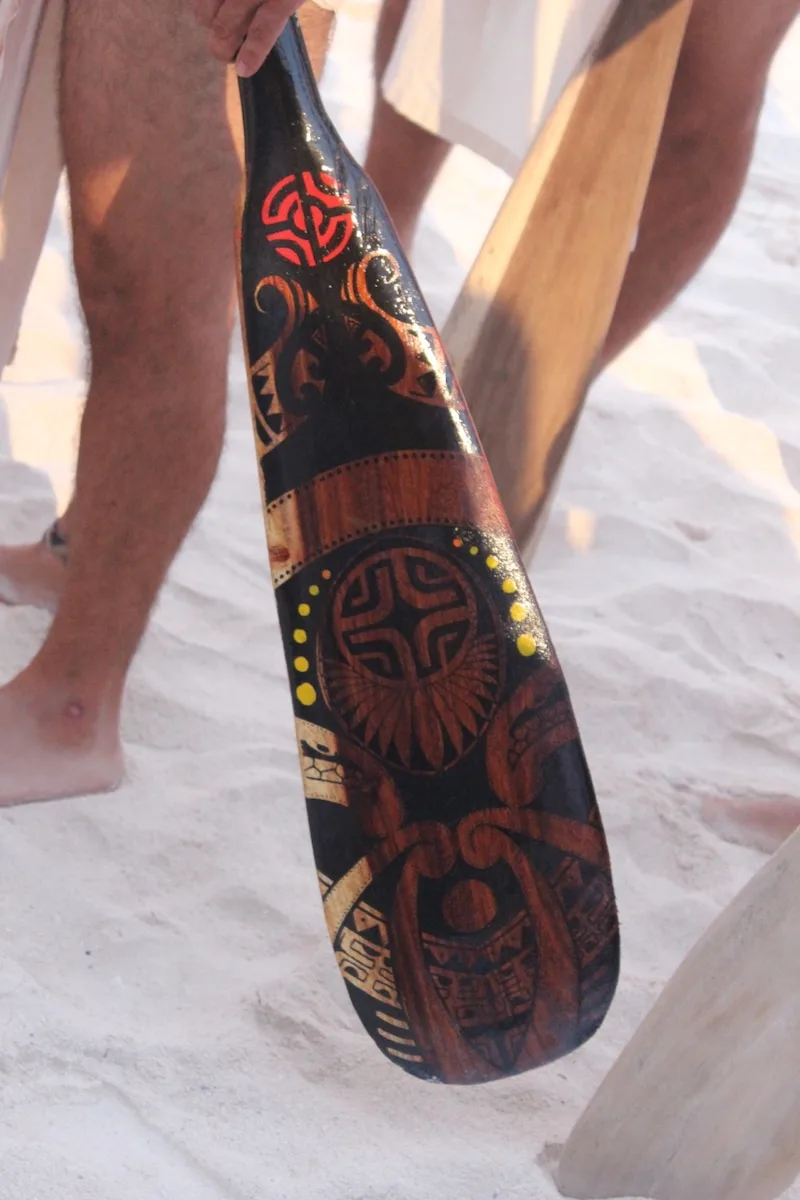 Today, Oarsmen (and oarswomen) train for six months or more to make this journey. Ixchel is considered a goddess of fertility–for the land and women–and possibly a goddess of war. She can control the weather and is believed by some to be synonymous with the goddess of the moon. Whichever you believe or don't believe, the power behind this event is palpable.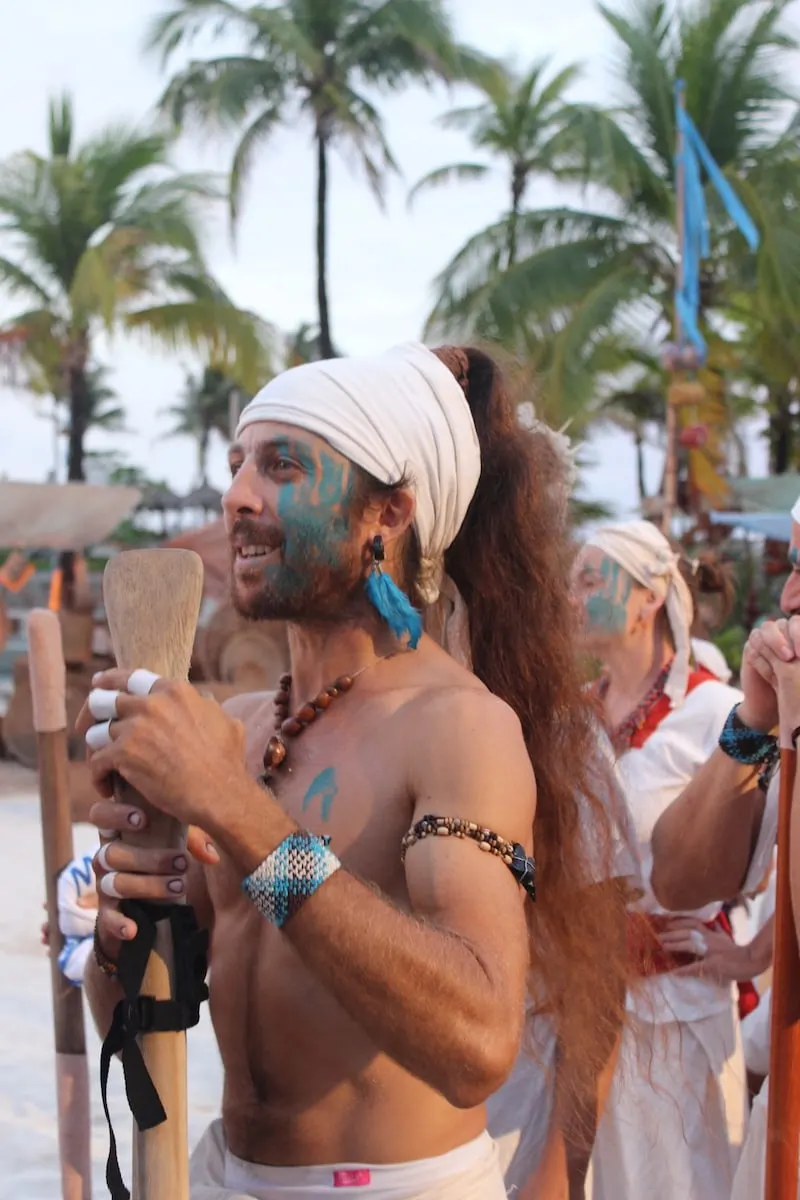 People dedicate themselves to this spiritual adventure for personal reasons varying from health issues, fertility problems, to relationship struggles. Last year over 300 men and women braved the open ocean to make their way to Ixchel's temple.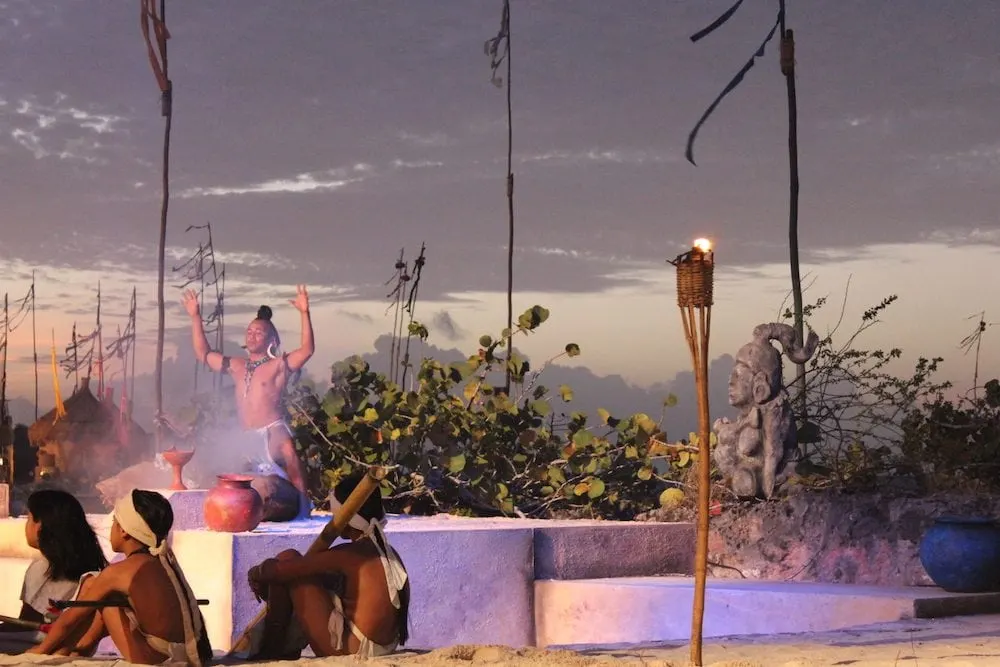 Each journey is unique taking just a few hours of rowing to a grueling 14+ hours. The wooden canoes leave before sunrise and row as long as it takes to get to Cozumel. Upon arrival, they receive Ixchel's message and on the following morning, make the journey home.
Last year's (2016) journey took some over 12 hours of rowing, and their return lasted about 6 or 7 hours. We were able to witness their departure, took a large catamaran out on the open ocean to cheer them on, and then welcomed them home the following morning.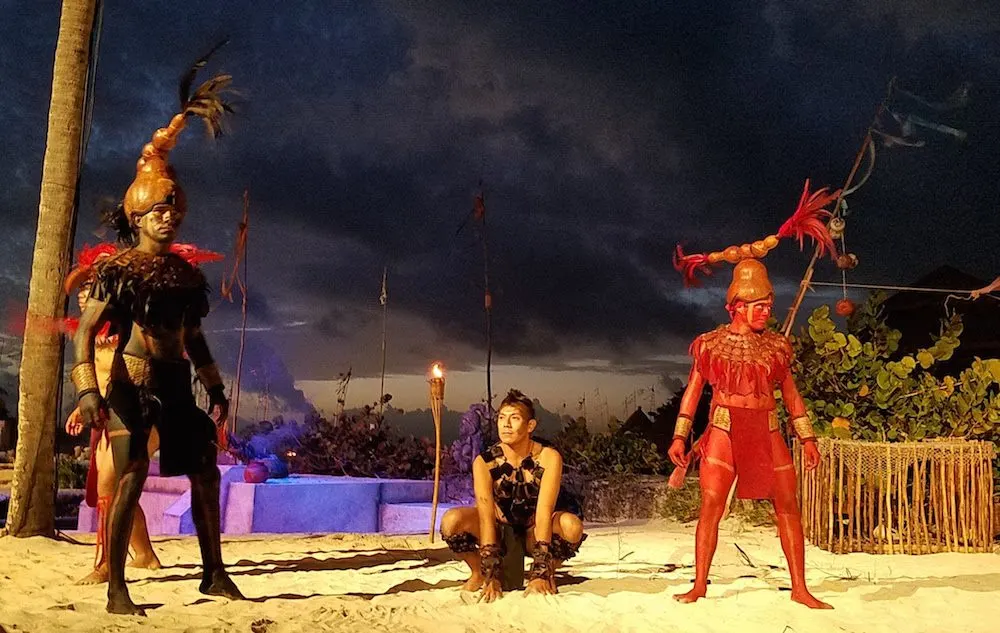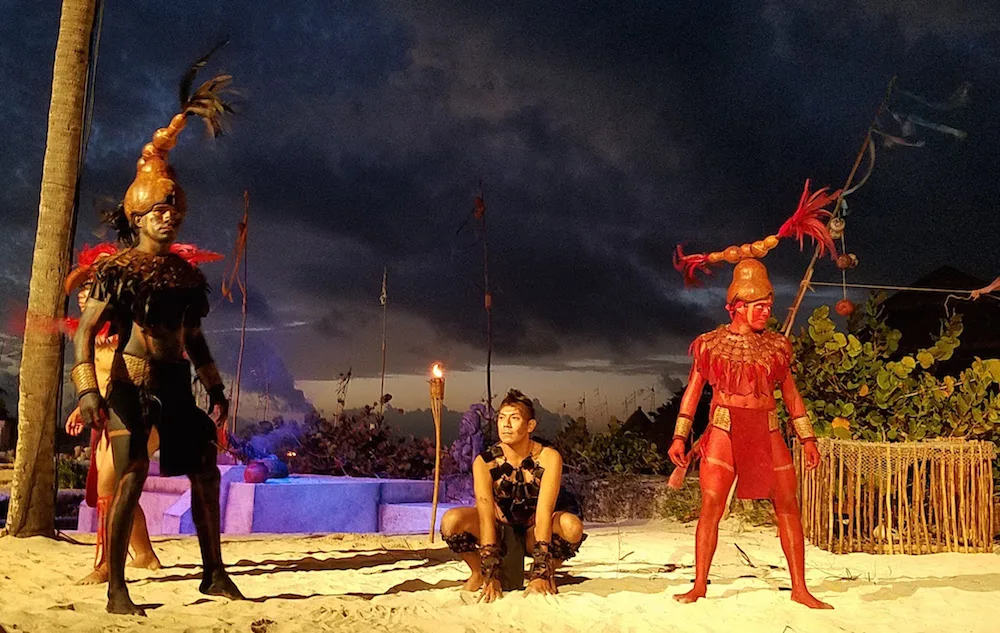 Witnessing the Magic
Never have I been part of something so moving, so beautiful and powerful. The energy coming off of every single person was so positive; it's as if you're physically struck by peace.
I spent this entire experience covered in goosebumps and awestruck by the devotion of these people. Each time I locked eyes with one of the oarsmen, it was like his or her soul was open, allowing all that energy to fuel their physical form.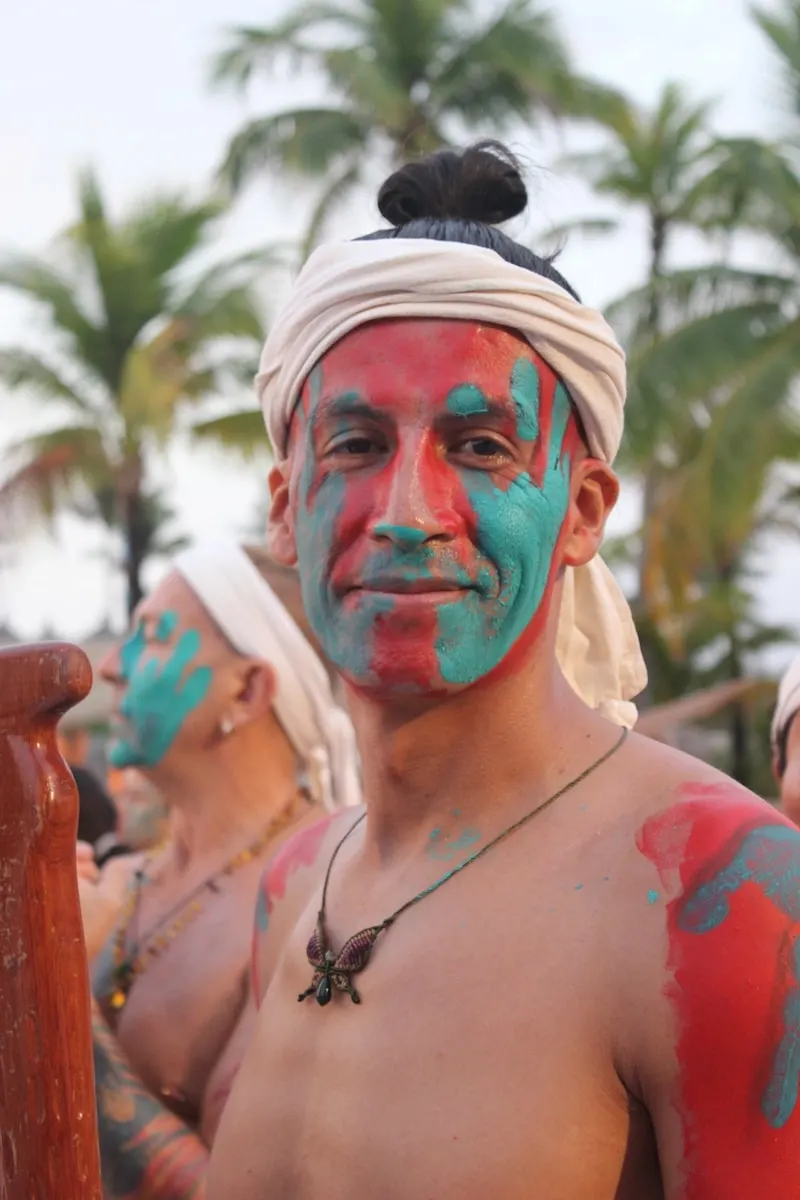 Dolphins were jumping and flipping in the bay, and the calls of the Scarlet Macaws were chilling as hundreds were released over our heads.
After seeing the oarsmen off, we hopped onto an enormous catamaran to catch up with the canoes in the open sea. If you've ever run a marathon, you know that stretch of time when no one is cheering for you? It's usually a relatively short period because, on land, bystanders can root from anywhere along your route. When you're in a canoe, no one is cheering for you.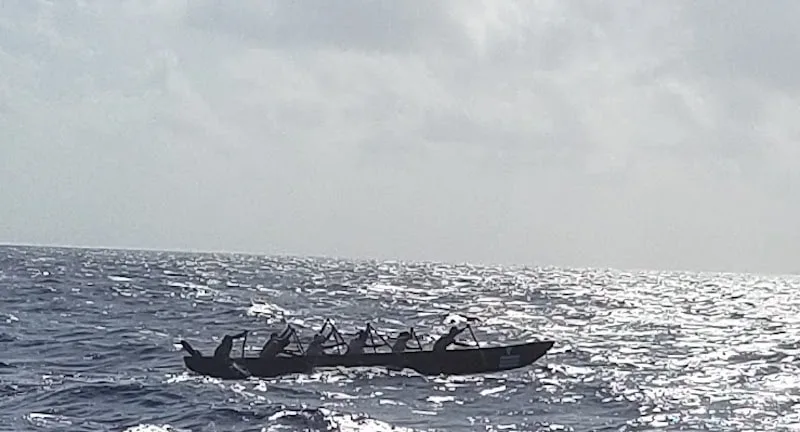 So, when we pulled up and started shouting, clapping, and rooting for these majestic people, we could see the effects of our cheers. The waves were big, and their canoes had to carve over each one. It looked like they were rowing in place. Exhausted. Being able to cheer them on out there was incredible. I couldn't help but cry being so overrun with emotions.
We eventually had to turn around. We would be there the following morning to welcome all the oarsmen back.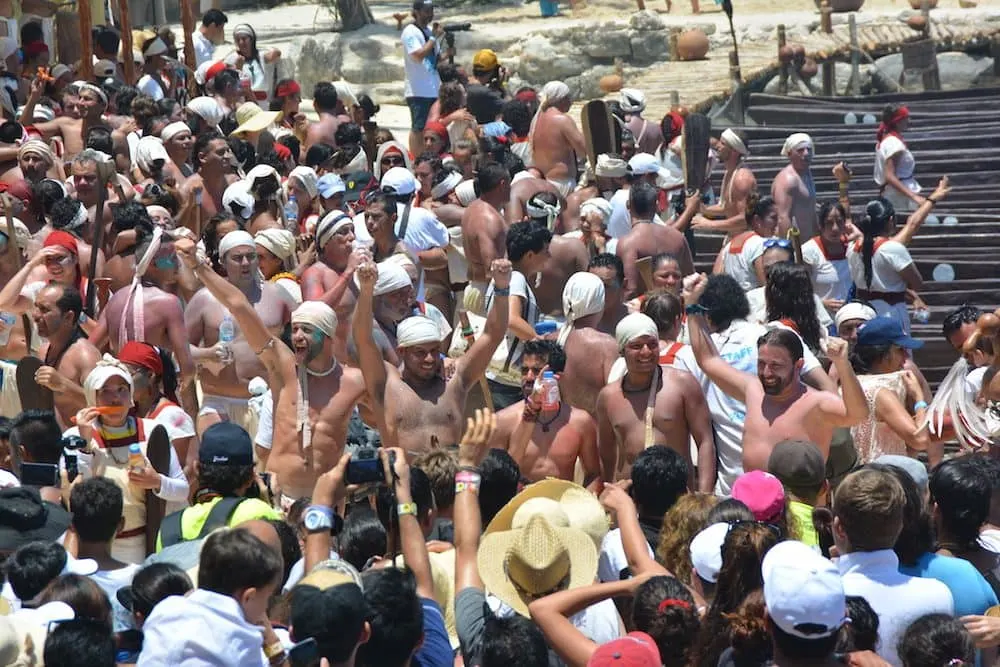 Their Return
With blistered lips, cracked and reddened skin, and sunken eyes, the 300 oarsmen started arriving one canoe load at a time. Even with the visible effects of this physical endeavor, these people were radiating beauty. Smiling, hugging, crying, celebrating. Watching them make shore and see their families was breathtaking.
I'm eternally touched by their accomplishment because just standing there, I was part of it. The energy was shared. It wasn't like other endurance events I've participated in, or observed. This was different. Spiritual.
They allowed everyone to have their moment. Not one single person was closed off or guarded. For those few minutes, we were all tethered by something unseen. I will never forget this feeling. It's something I can feel right now just thinking about it, and it's carried me through an incredibly tough year.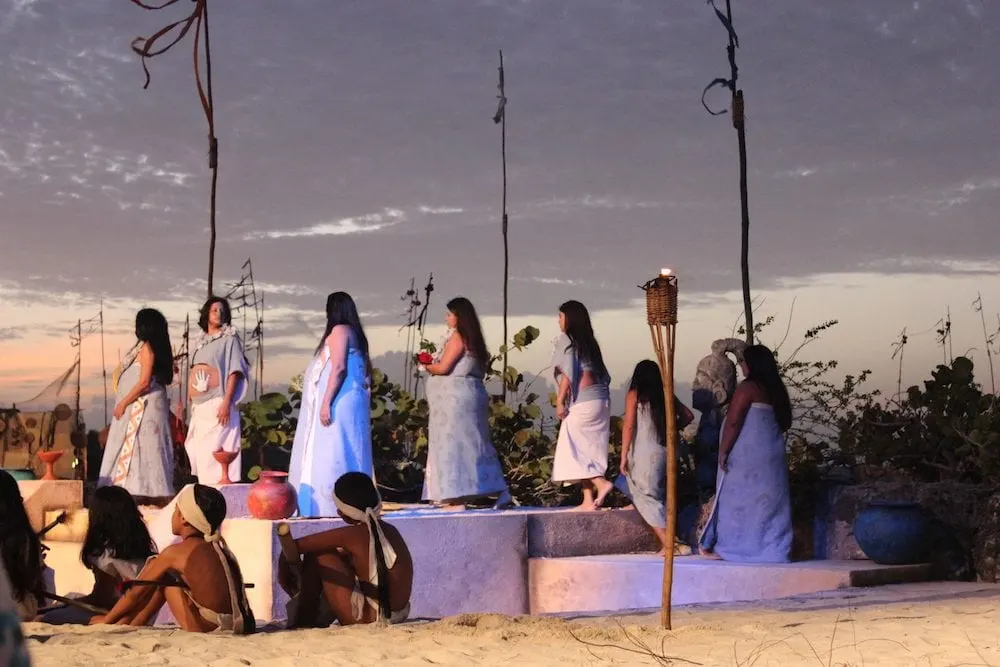 A friend told me that so many women that struggled for years with infertility got pregnant after they themselves or their husbands completed the Sacred Mayan Journey. I'm not surprised. This event did something to everyone that was there.
I wasn't going to share this, but I think it's important. In the last couple years, largely 2015-2016, I was drowning in depression. When I got home from this trip, everything changed. My spirit was lifted. I still had numerous negativities to battle, but I had the power to do it. Today, one year after witnessing the Sacred Mayan Journey, I've never been happier, healthier, and driven.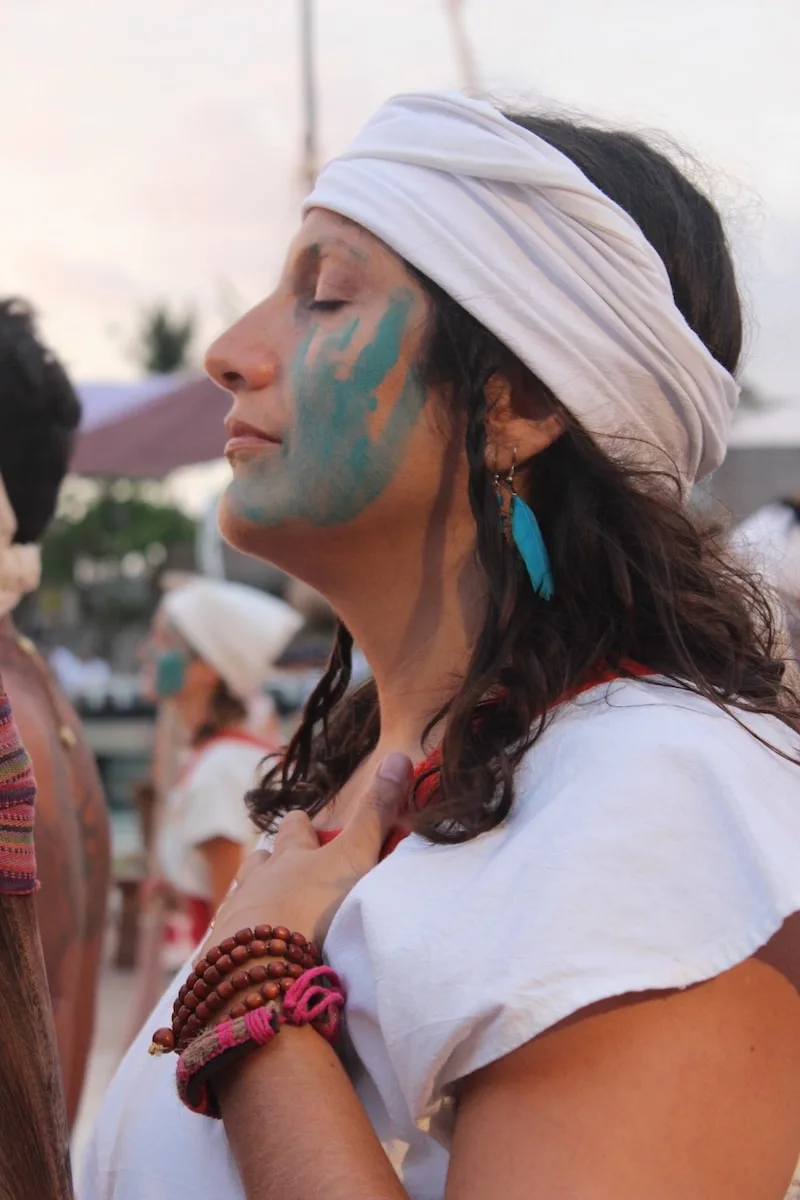 The Sacred Mayan Journey 2017
If you're looking to a trip to add to your bucket list, keep an eye out for the next time you can witness The Sacred Mayan Journey. Click this affiliate link to book.
To see more of my photos, check out my Google+ album.
If you're planning a trip with kids, check out Christa's post and don't forget to pack these 14 things for your vacation in Mexico!
Have you ever experienced anything like The Sacred Mayan Journey?