Staying organized is my biggest challenge in this lifetime. Perhaps it's just because I have too much on my plate. But, as a single mom of two busy kids and business owner always on the go, my vehicle is consistently a disaster. Having this minivan for a week gave me a whole new perspective into just how efficiently I could be driving my life. So many little features make a huge difference. This 2017 Toyota Sienna review is based solely on my experience. All thoughts and opinions shared here are my own.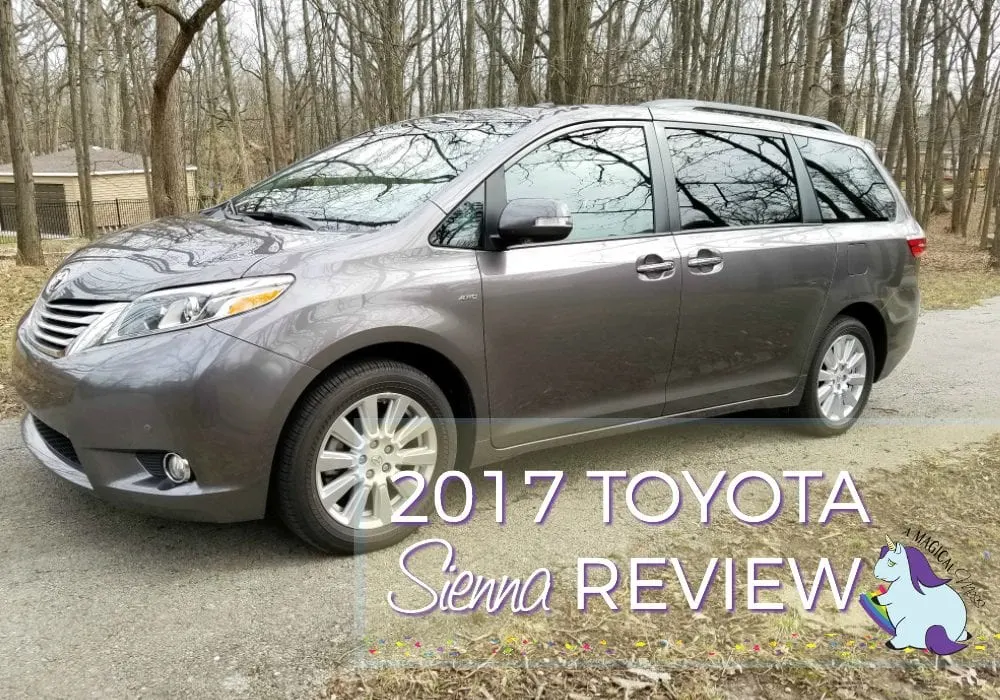 2017 Toyota Sienna Review
This van has a spot for everything–spare change, drinks, glasses, your purse, even gallons of milk. The 3rd row, One-Motion Stow seats are super easy to use and surprisingly comfortable. We had Jen's husband (he's a big dude) back there with my fifteen-year-old son, and they had plenty of room. The seats fold away, as the name suggests, in one easy motion. And when they're in use, the extra cargo space in the trunk area is ideal for groceries. I especially love the milk nook. I don't know if this is the purpose for this space, but it saves my other groceries from the loose canon ball situation that a rogue gallon can create while driving. I'm saying, it's the little things.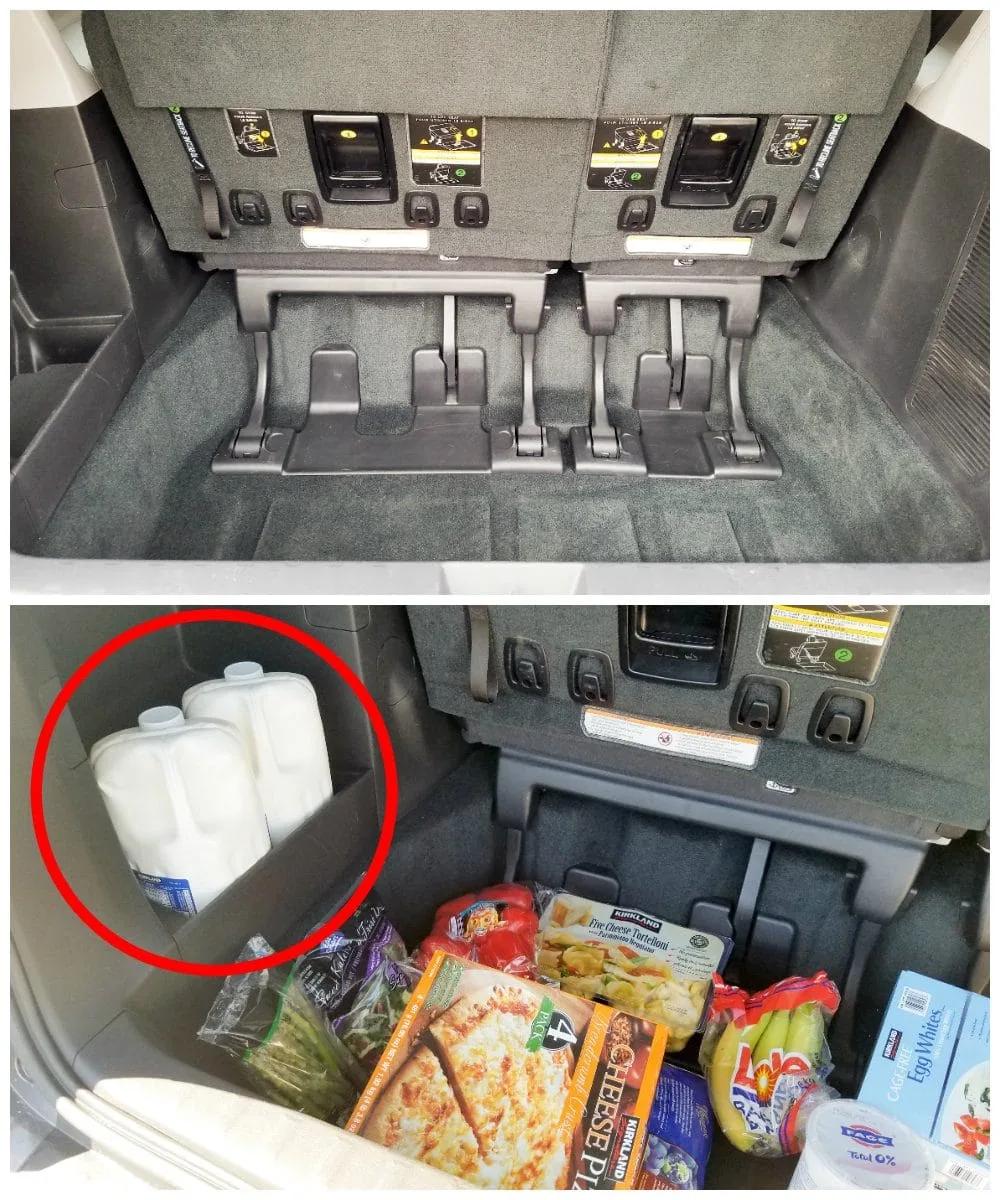 In the driver's door, there is a small slot for change or a pen. Again, it's these little time-savers that make a big difference in the efficiency of your day.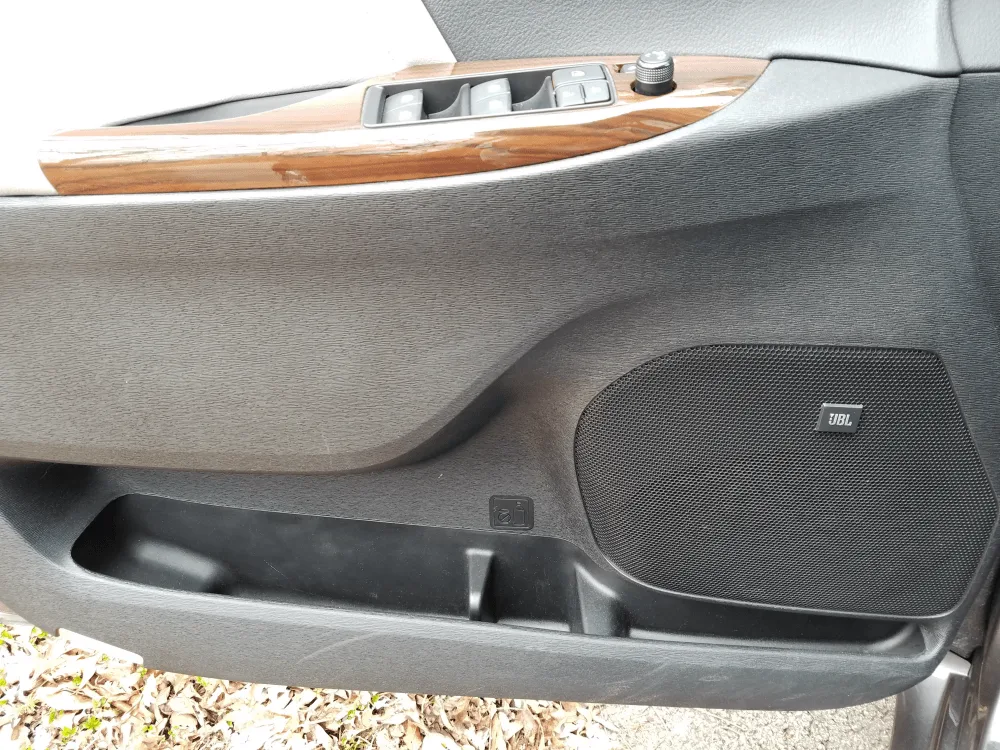 The center console is legit. Large enough to fit my big bag, and hold the headphones for the Bluray player, this thing is awesome.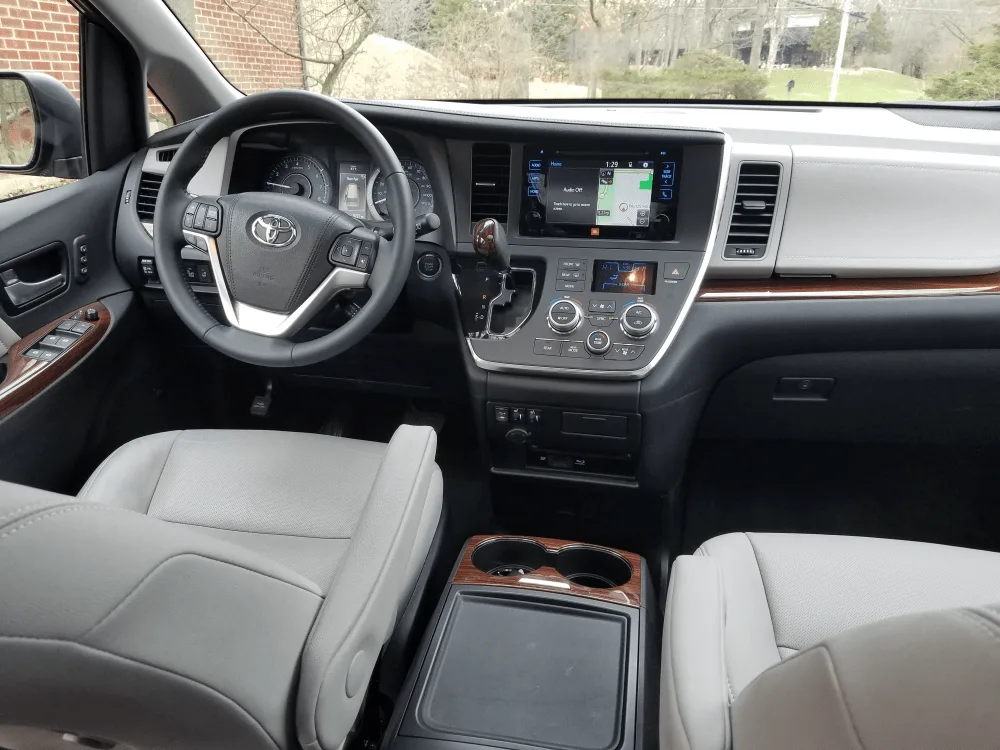 Safety Features
This 2017 Toyota Sienna review wouldn't be complete without mentioning its five-star safety rating. Plus, this beast has no issues at all in the snow. We were cruising along with ease during some nasty Chicago winter weather.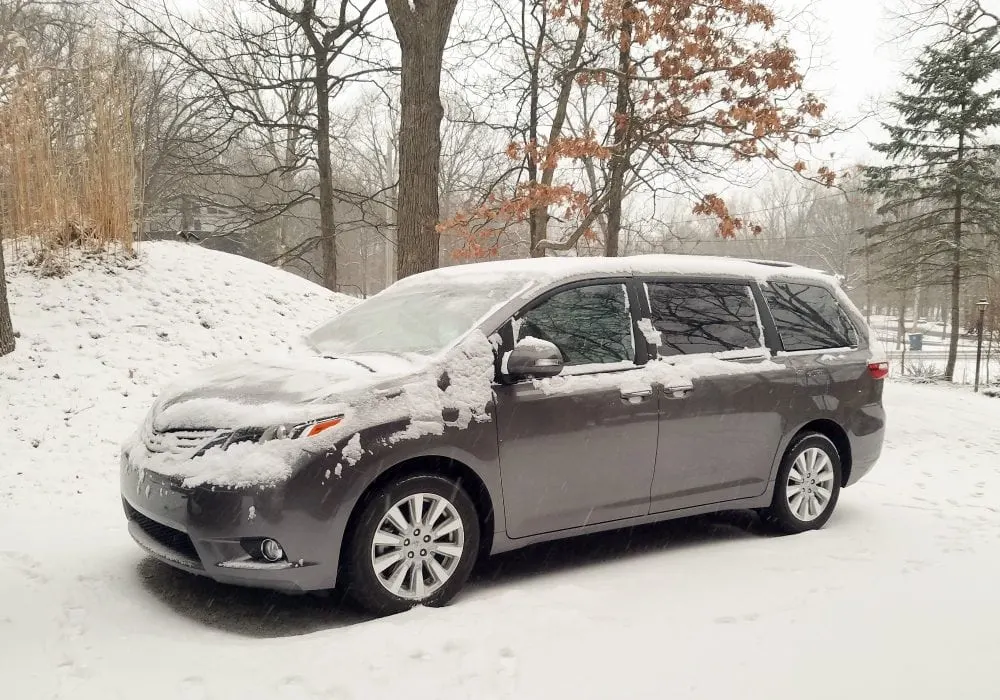 With all these added safety features, I feel comfortable driving in almost any conditions. Brake assist and Smart Stop technology, front and rear parking sonar, blind spot monitor, cross traffic alerts… You're hyper aware of your surroundings.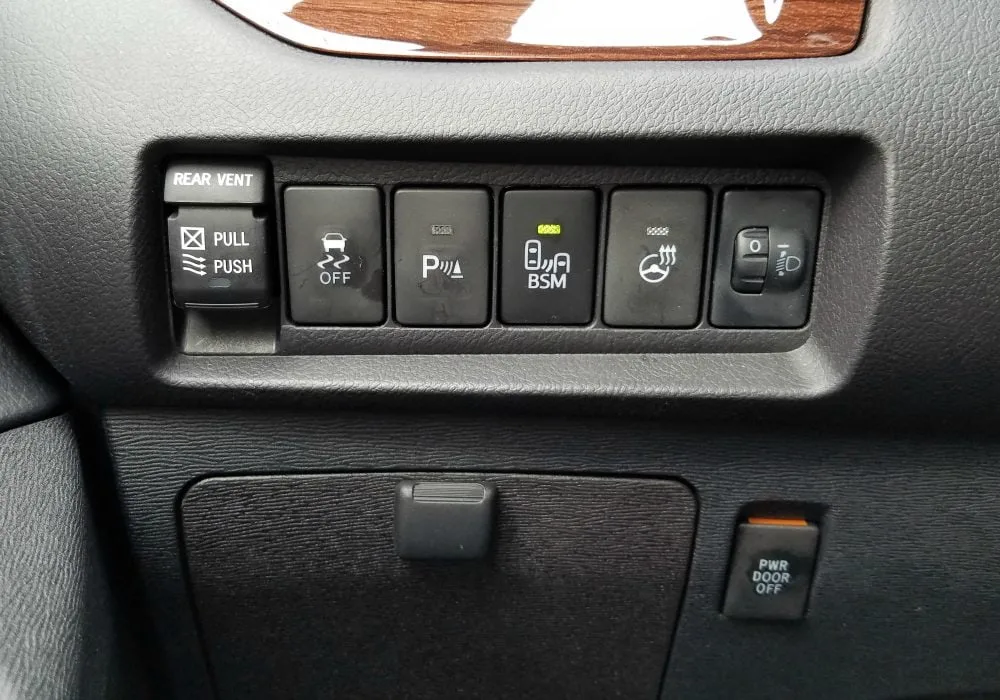 Luxury Stuff
Remember how I said we put my son and brother in law in the 3rd row? Yeah, well, those two take great joy in fumigating the rest of us. But with the push of a button, I was able to open the side vents (and close them) at will. I even tried the Driver Easy Speak feature which was totally new to me. I pushed the icon on the touchscreen and was able to speak in my normal volume and be heard in the back clearly.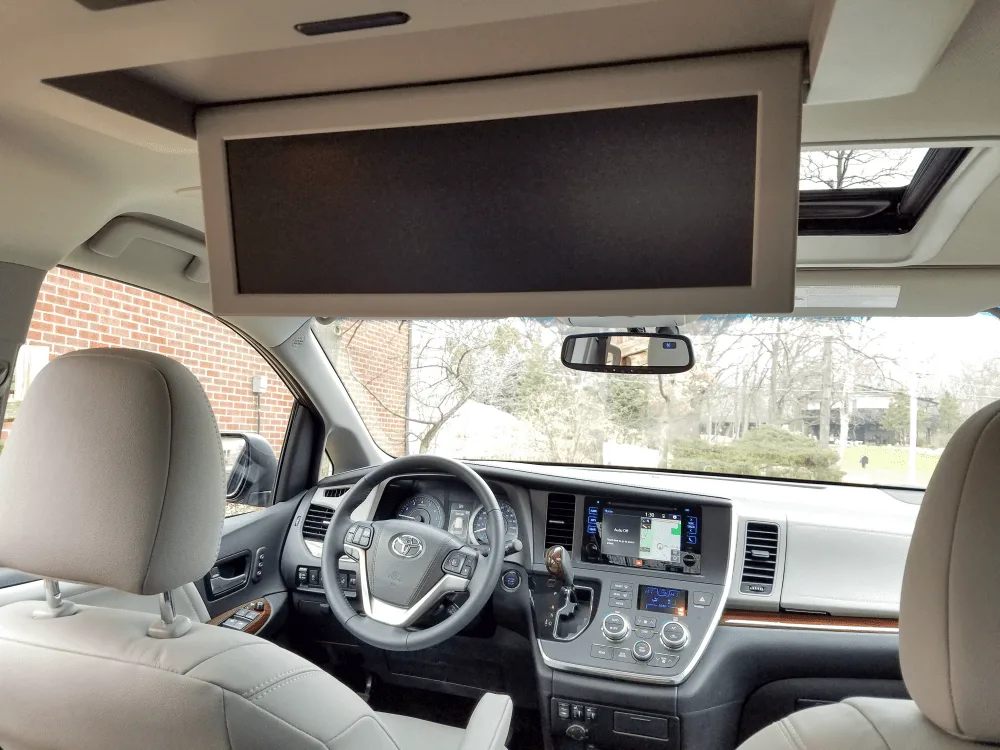 We packed the whole family in the Sienna to go to a movie screening. But we could've just watched a movie in the vehicle. With a snazzy widescreen monitor and Bluray player–located in the front dash–just bring the popcorn and watch under the stars. Because, yeah, there are two moon roofs too.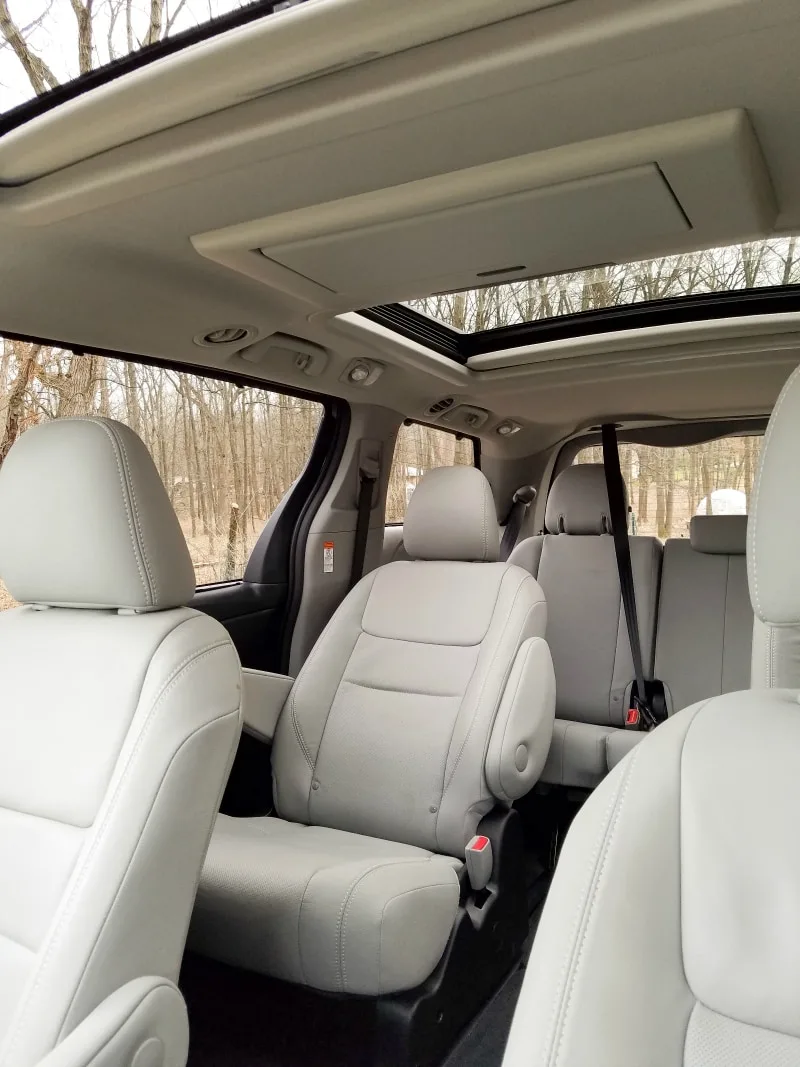 During the summer, I can just imagine reclining in the captain's chairs with the moon roofs open feeling the sun and breeze as we go on road trips. Meanwhile, it's freezing here, and I'm cozy as can be with the heated steering wheel and seats.
Seriously, what will they think of next?!
The 2017 Toyota Sienna is ideal for any family and especially great for parents with businesses. Staying organized and keeping the kids happy is easy in this safe and dependable van.
Find out more about the 2017 Toyota Sienna.
What are you looking for in your next vehicle?