Weekly ads are a great way to plan your shopping trips and see how you can maximize your savings. This post is sponsored by Shopular, but all opinions are my own. I get the Sunday paper delivered. All the weekly ads arrive at my doorstep. I place the stack on top of another pile of "things to do" and there they sit. This is a horrible habit, but all the papers just overwhelm me.
Weekly Ads from your Smart Device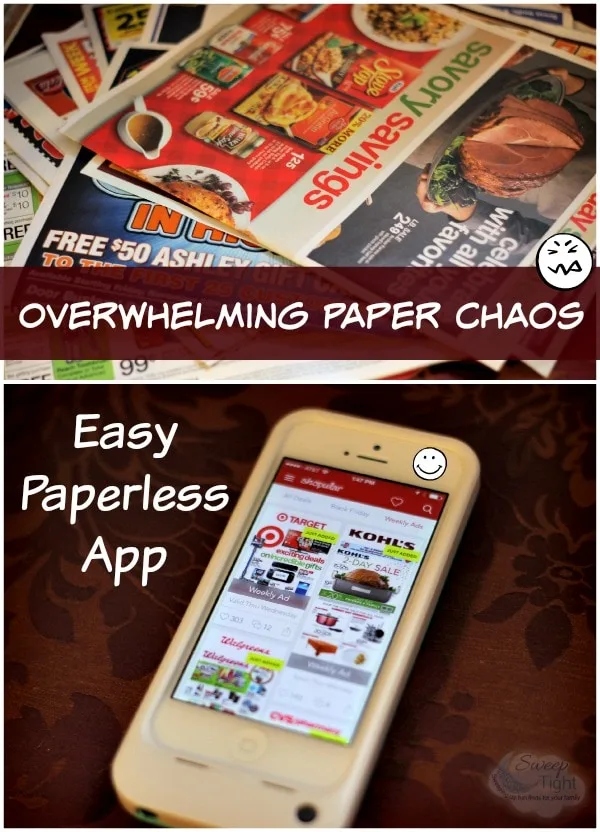 Lately, I have been doing some spontaneous shopping. I will pop into a store on my way to grocery shop. The control freak in me does not approve of this behavior. Since I didn't scour for coupons beforehand, or explore the weekly ads, this just doesn't feel like a smart decision. Now that I have the Shopular app, it's all okay again!
Shopular is a free app to download on to any smart device. It gives you access to the latest deals, coupons, and even weekly ads. Just yesterday I went out with plans to grocery shop and ended up stopping at Kohl's. Even though this trip wasn't in my original plans, I was able to check their weekly ad from the parking lot. I had pulled up a coupon from the Shopular app before I entered the store. There you go. Plans made!
Even when it comes to shopping at stores like Walmart, I hate fumbling with the paper ads while shopping. It's so much better to just flip through your phone. The latest weekly ad containing all the savings is conveniently located right on your phone. So much better.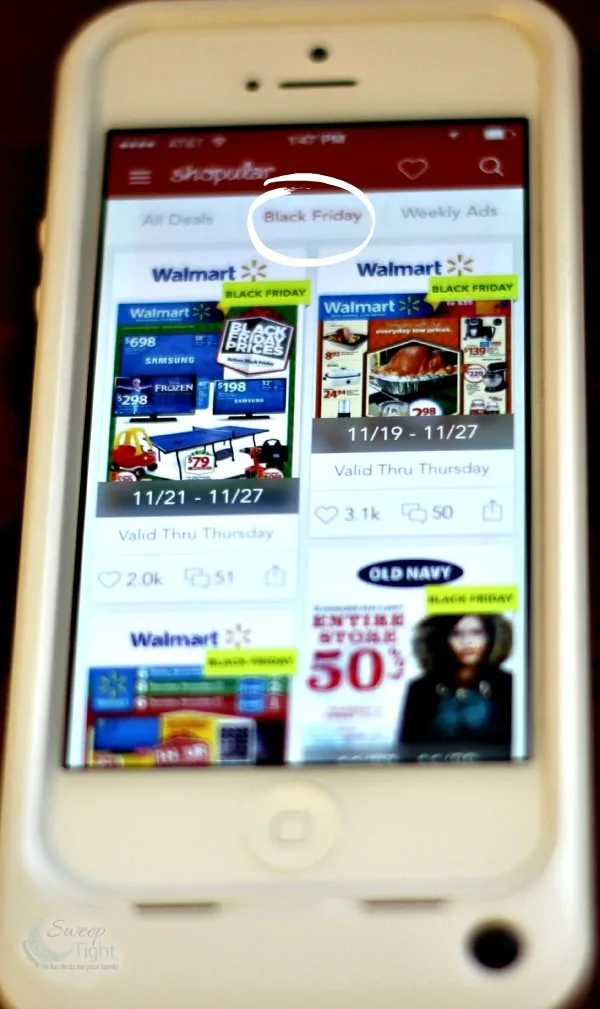 With Black Friday coming up, weekly ads are even more of an asset. The special Black Friday ads are also available on the Shopular app. You might find yourself wandering into a store you didn't plan on that crazy day. Use Shopular so you don't wander in blindly. You can create a plan before you enter the store to keep the Black Friday chaos to a minimum!
Shopular is a helpful savings tool that I recommend you download right away. It can help you with holiday shopping and your weekly grocery shopping. We all love to save money, so this is an easy way to help you do so! Like Shopular on Facebook and follow them on Twitter to stay in touch.
Do you use weekly ads to plan your shopping? Have you tried the Shopular app yet?