While attending BlogHer'13 in Chicago, I was fortunate enough to meet someone representing the GameTruck. I knew within minutes that this would be the coolest thing EVER for my son's birthday party.
When I mentioned that his golden day was just a couple weeks away, he said, "Well, I'll send a truck to your house, just blog about it." I almost hit the floor. While I received this wonderful opportunity free of charge, all opinions are my own.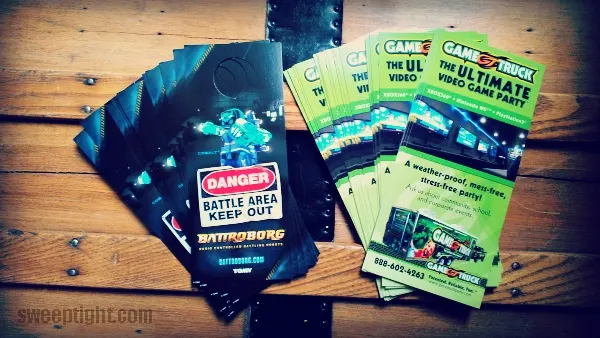 The GameTruck
The GameTruck is quite possibly the coolest idea ever imagined. This enormous trailer is decked out with a plush leather couch, four large flat screen TVs and 4+ game systems with all the hottest video games.
Each system/TV can have up to 4 players (depending on the game) so up to 16 people can play at a time. Parents have total control over what video games their kids are allowed to play.
Before the kids are allowed into the GameTruck, the driver asks which are allowed, then sets up all the TV's so when the kids climb aboard, everything is ready to go.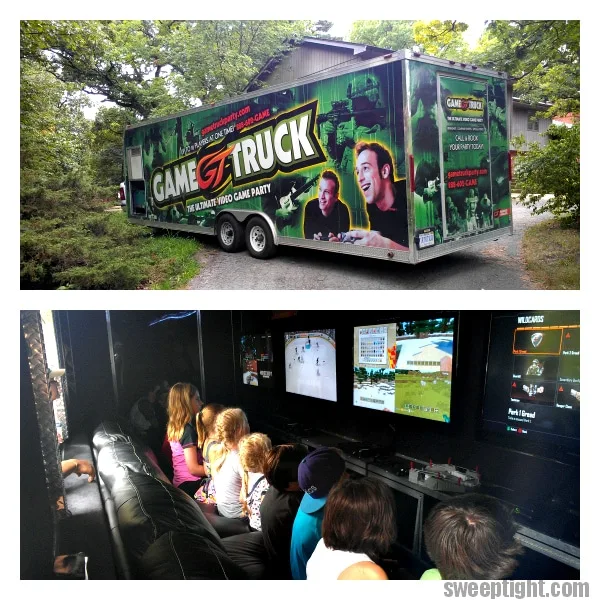 SURPRISE!
My son, Adam, aka Boop, had no idea any of this was going on. I had one of those crazy hectic mornings and I was able to play it off like his birthday was going to be celebrated on a different day because everything was just too chaotic.
So, not only did he think we were blowing off his birthday, but he had no clue an actual video game party was in the makings.
After getting everyone lined up and hidden from the view of his window, the GameTruck pulled in and got situated in our driveway. (Thankfully we have an enormous drive, otherwise, the GameTruck usually parks curbside, but we're on a hill and busy street.)
Meanwhile, Adam had been in his room playing on his computer with his friend, Jacob–who totally helped me pull this off by making sure the curtains stayed shut!
We sent Bim in to get them and he made it seem like Adam was in trouble for not taking the garbage cans in. Adam's face went from nervous and distraught to pure shock. Poor kid! LOL He didn't know what to do with himself.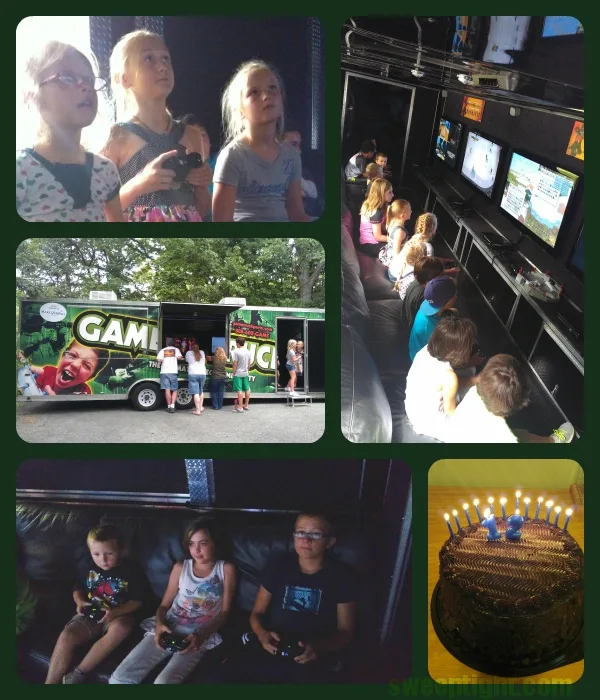 I had a moment of utter bliss when he came up to me in the midst of everything and said, "Mom, this is really cool. Thank you so much." He said it with a smile and such sincerity. It is seriously a moment I will never forget. And alll this was made possible by The GameTruck! Thank you so much! 😀
Not only was this party a booming success with the kids, but as a mom, this was by far the easiest party I've ever had.
It was self-contained, no one argued and there was NO MESS. Plus, it's great for ALL ages. Adults to little ones… It is simply brilliant.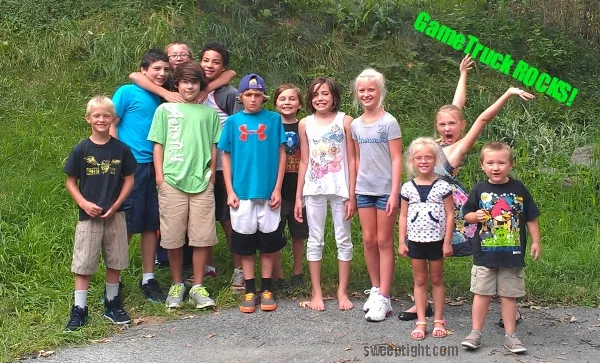 Have A Party or OWN a GameTruck
The GameTruck is a franchise! You can own your own GameTruck business! This may just be the coolest, funnest and best job of all time.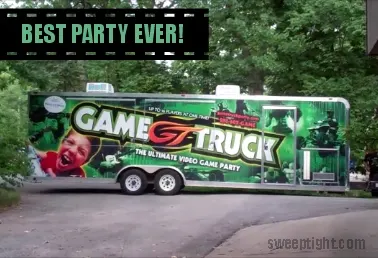 For more information about GameTruck, or to book your party, please visit their site. And, be sure to follow them on Twitter too!