The reviewer has been compensated in the form of a Best Buy Gift Card and/or received the product.
Here is a smartwatch for the more fashion-forward individuals. My first smartwatch looks like a phone on my wrist. I don't complain, of course, because I appreciate its functionality and don't wear it for looks. However, the option to have the best of both worlds is now here.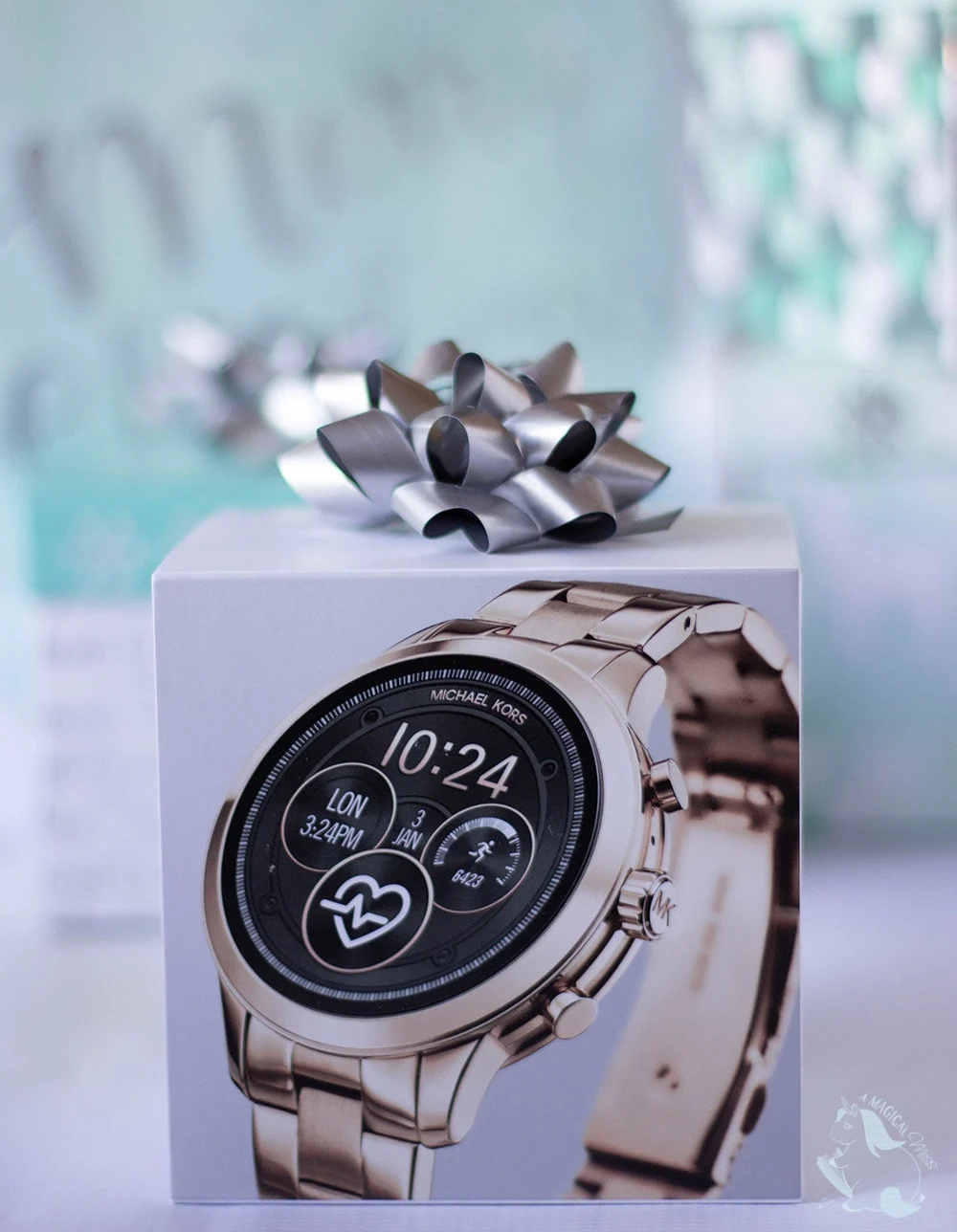 From the Gym to Dinner with this Smartwatch
The Michael Kors Access Runway Smartwatch has the appearance of a gorgeous accessory. The rose gold-tone finish on the watch I received is stunning and goes with everything. You can also choose a gold-tone finish.
Upon closer investigation, you see what the watch can do. Its smartphone connectivity lets you access music, keep track of goals, receive notifications, and even take selfies.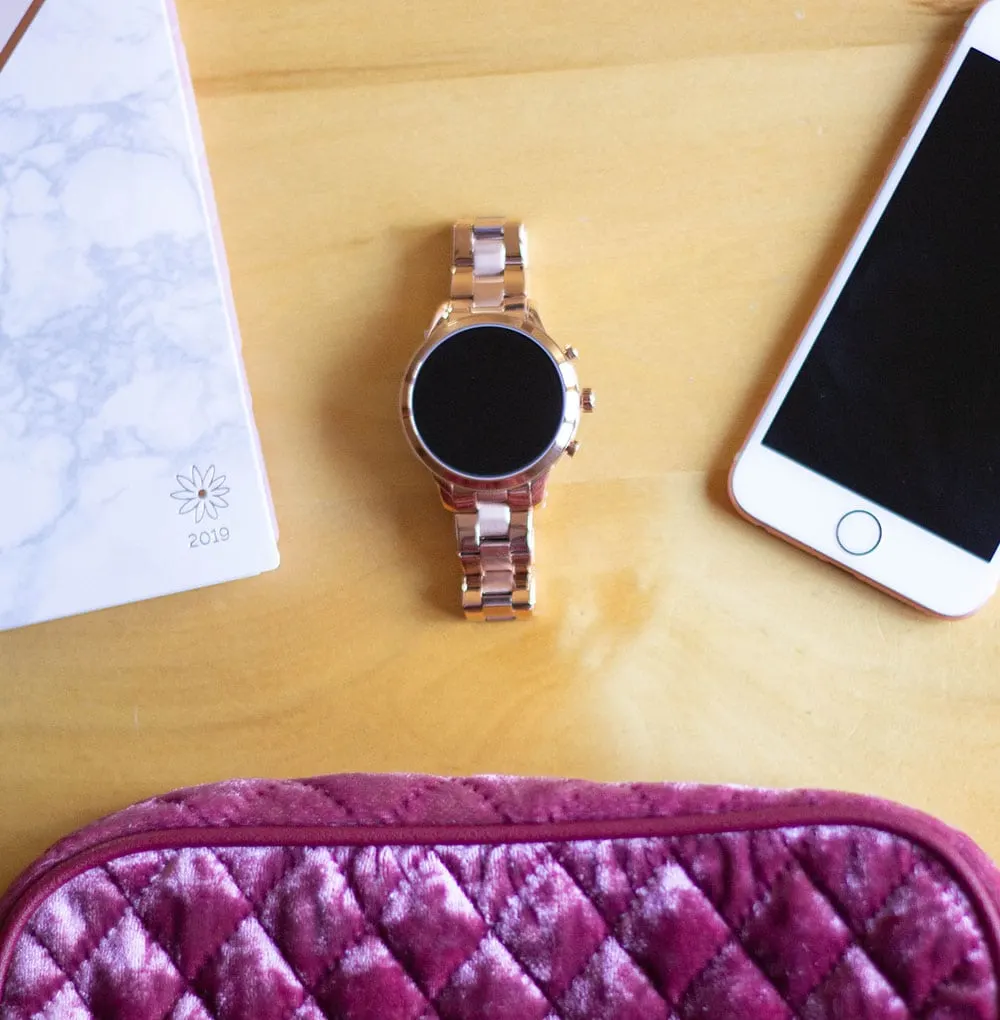 The round 42 mm case makes it easy to see the interface. The screen is big enough to see what's going on but not so big that it looks obnoxious on your wrist. You can even customize the watch face dial to match your style.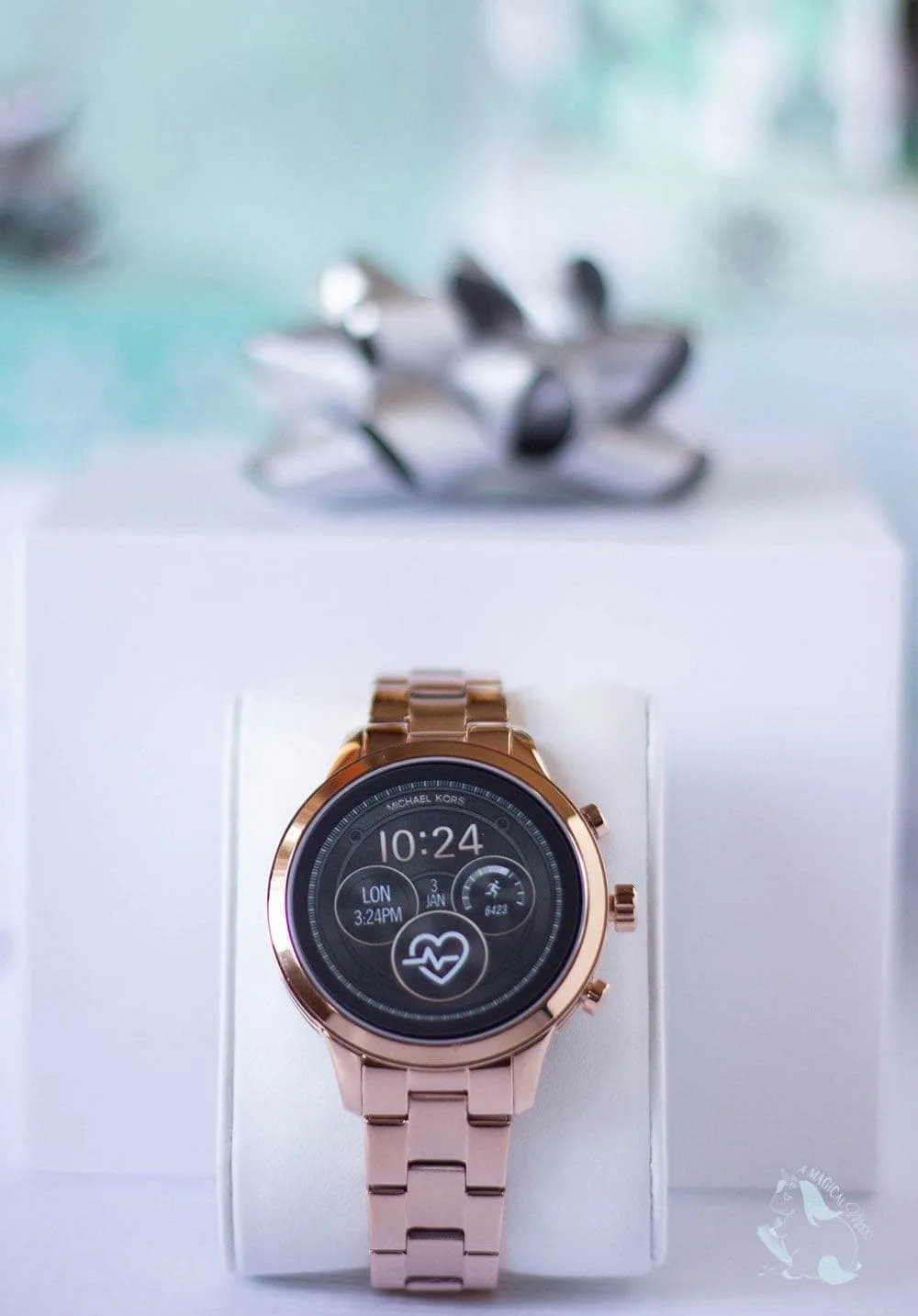 Help Achieve New Year's Goals?
If you, like many, have big plans to get your life together come the new year, this smartwatch is a helpful tool. Here are the areas in which the Michael Kors Access Runway Smartwatch will help me achieve my goals come 2019.
Fitness: For once, I didn't wait until the ball dropped to start my health journey. I already take full advantage of two activity trackers with the Google Fit app. Heart Points and Move Minutes were designed in partnership with the American Heart Association and the World Health Organization. The metrics measure activity intensity and use smarter health coaching to motivate you to reach your fitness goals.
Work: In the work area I'm always on the lookout for tools to help me with organization, focus, and productivity. I can set alarms to make sure I don't spend too much time on any task, create reminders to keep me on track, and even set up personalized help suggestions with Google Assistant. Since the notifications are sitting right on my wrist, it gives a bit of freedom from sitting behind the computer all day. I feel more comfortable on-the-go when I know important tasks won't be left behind.
Personal: As my health improves, so does my desire to attend social events. Receive notifications about dinner reservations, messages from friends, and even flight info right from your watch. I haven't tried yet, but you can also use Google Pay to pay with a wave at almost any place that accepts credit cards.
Can we do all of these things from our phones? Pretty much, yes, but a smartwatch is a fun and pretty way to stay even more connected with your favorite tech.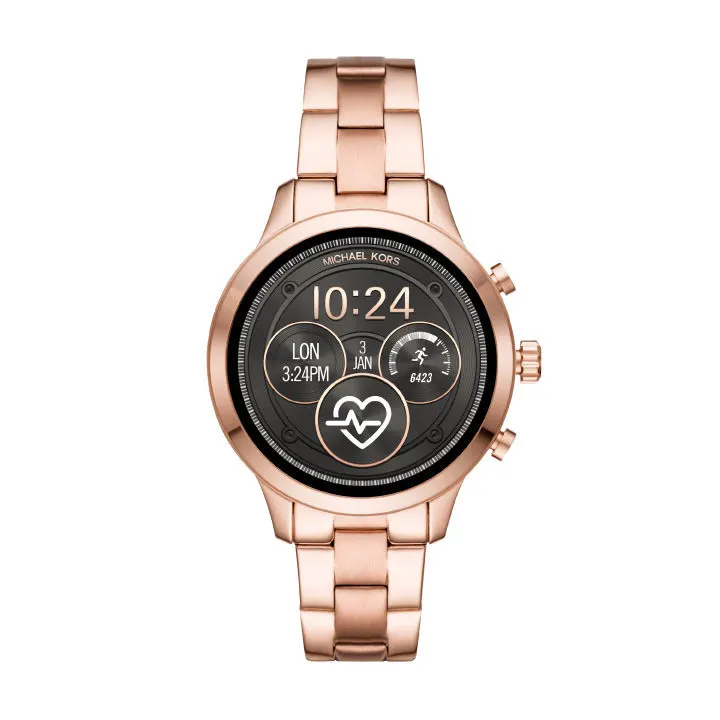 A few things to note about this Smartwatch:
The watch is compatible with iPhone/iOS and Android but definitely works more seamlessly with Android.
If you need to adjust the band, it's best to take the watch to a jeweler.
If you know someone who loves their gadgets but likes to retain their fashionista status, the Michael Kors Access Runway Smartwatch is an excellent choice.