The 2017 Mazda SUV and Miata RF are great vehicles to drive through scenic southern California. To be more specific, it's the 2017 Mazda CX-5 and 2017 MX-5 Miata RF that we drove for a day.
We had beautiful weather, great company, and fantastic pieces of machinery to play with.
This experience was part of an all expenses paid press junket sponsored by Mazda. All thoughts and opinions shared here are entirely my own.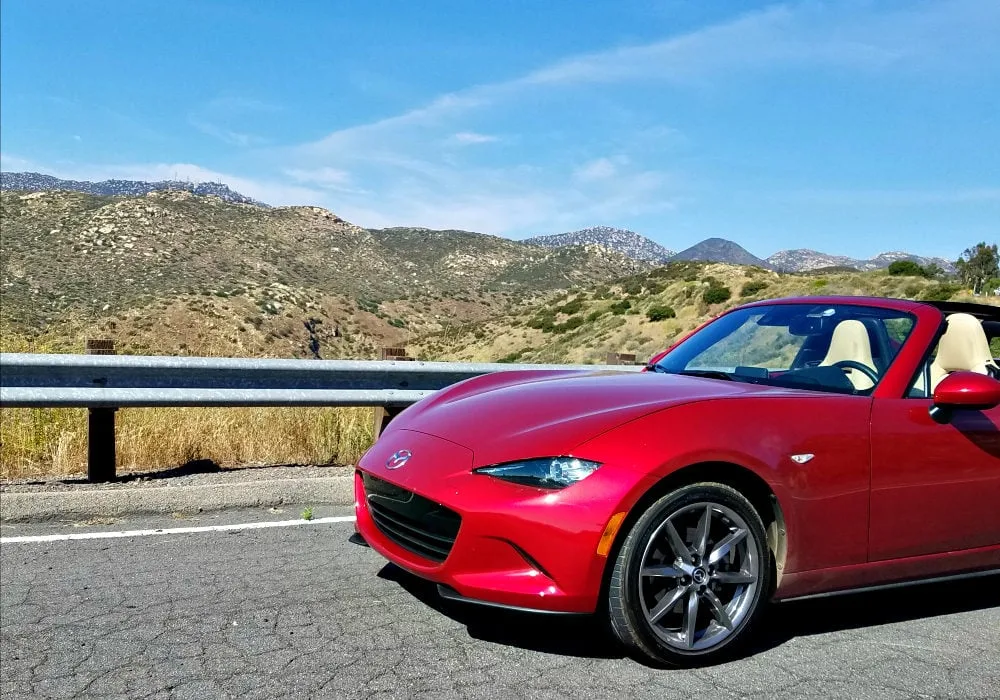 The Mazda Brand
When was the last time you drove just for the sake of driving? I have never had time for that. I'm busy chauffeuring kids and hustling groceries.
My vehicle only gains my attention when something goes wrong.
So, to spend hours driving just for fun brought me to a sublime realization: your car is more than just a mode of transportation. It's an experience.
An expression of art and beauty. It's a connected energy–with you and earth. It's passion in a machine.
The people at Mazda get this. They call it Hashiru Yorokobi. Which is a Japanese philosophy based on:
The exhilaration and liberation felt from being moved.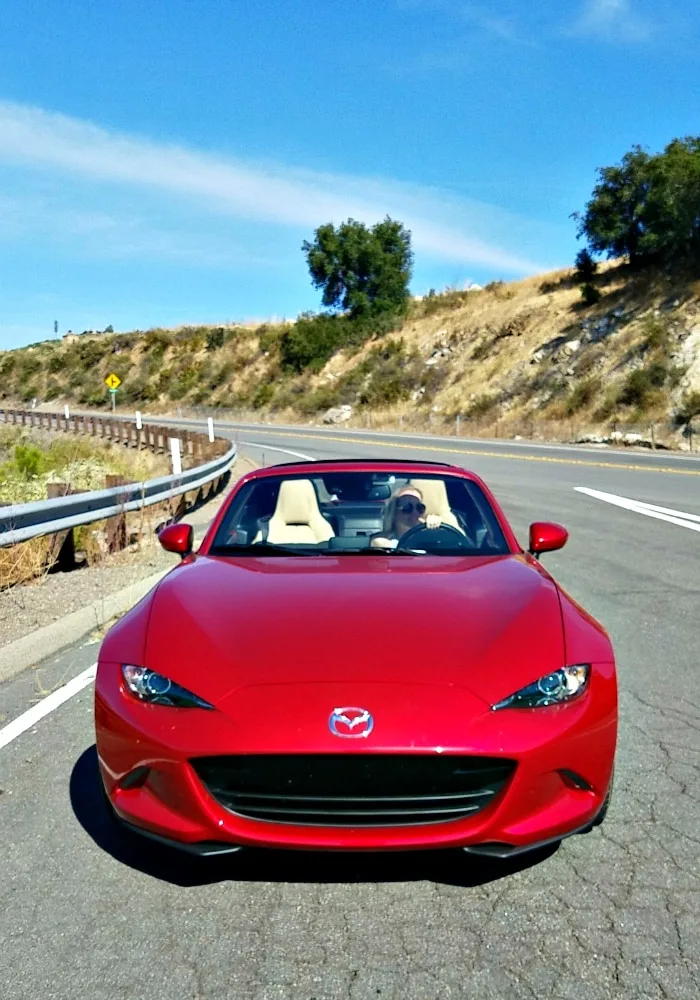 Refined Design
This philosophy is represented in every line, angle, and planned shadow.
These automobiles are art in motion. As a driver or passenger, sitting in the vehicle puts you in line with your path.
Even without motion, it's a fluid experience in visual composition.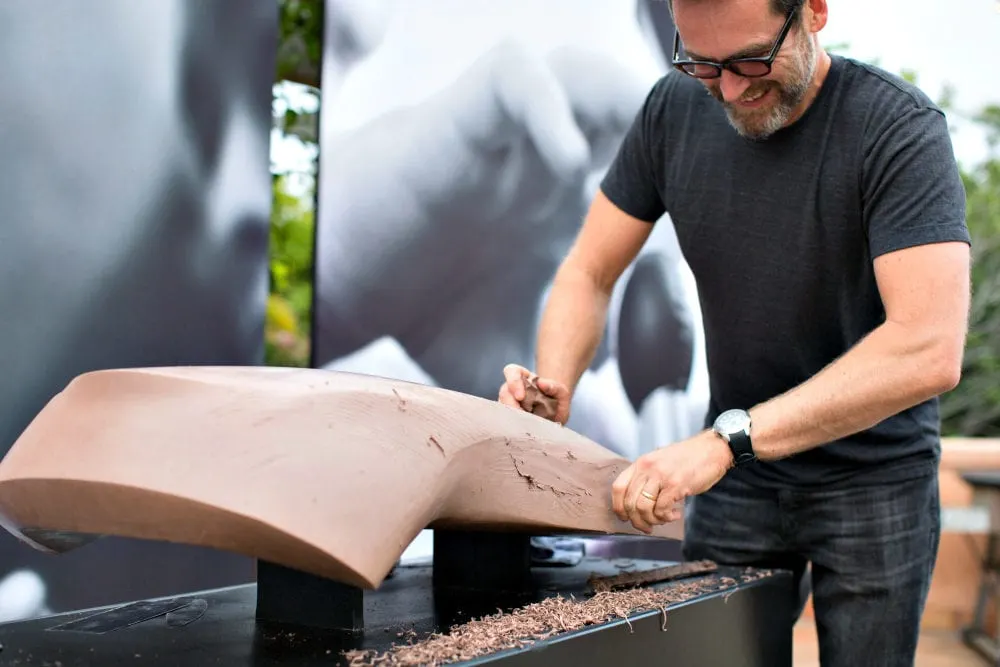 Everything is placed with a plan; to reduce blind spots, create comfort, and add to your overall safety and pleasant driving experience.
We had some time to speak with the designers behind it all, and they take their craft to a spiritual level of simplicity and beauty.
They prioritize needs and requirements and then purify the overall aesthetic following Japanese traditions.
Our purpose:
Make people smile.

Our attribute:
Never stop challenging spirit.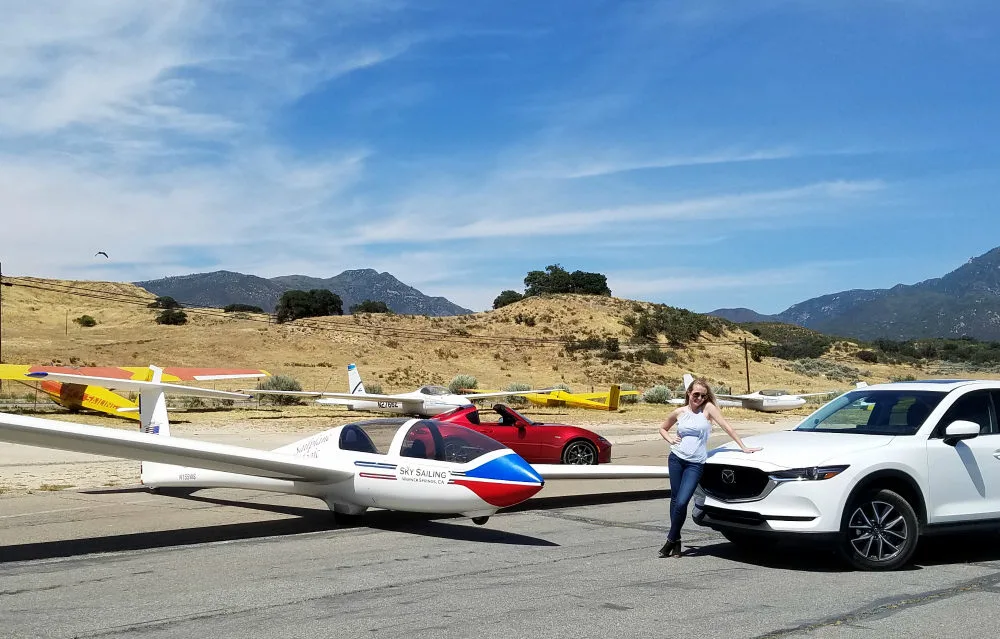 2017 Mazda SUV and Miata RF
Representing only 2% of the global automotive industry, Mazda is a small player.
But they're not trying to compete–they're content doing their own thing, and building relationships with like minded consumers.
For Mazda, it's not about the quantity; it's about the quality.
Please enjoy this video of stunning southern California scenery brought to you from the seat of the Mazda CX-5 and Miata: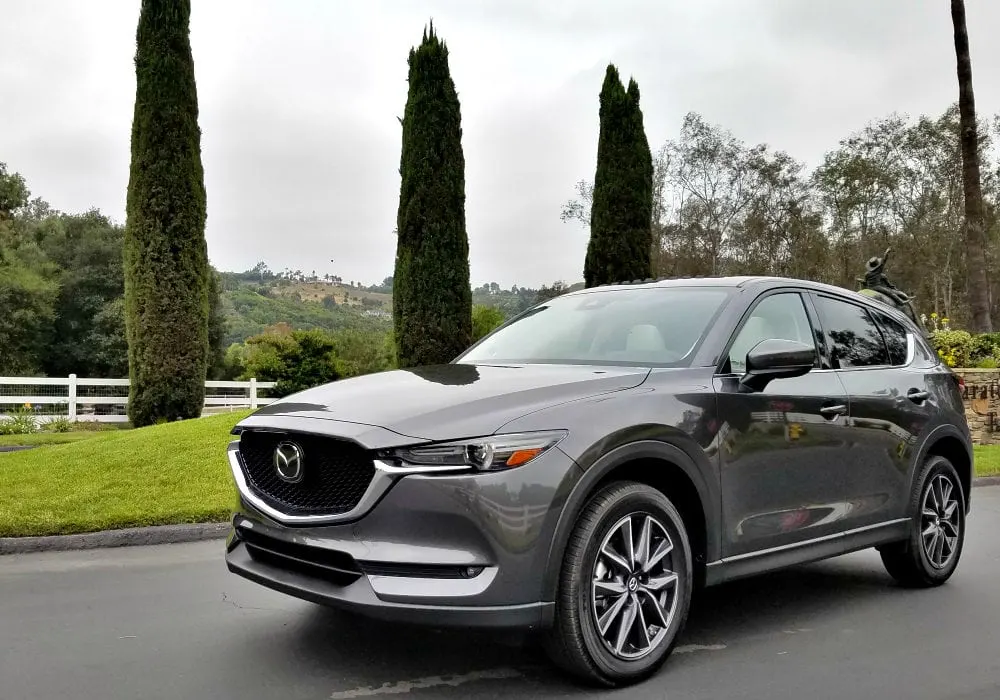 CX-5
The 2017 Mazda CX-5 handles winding mountain roads expertly and offers plenty of space for small families.
Practical enough for your daily driver while giving you the feel of premium weekend luxury.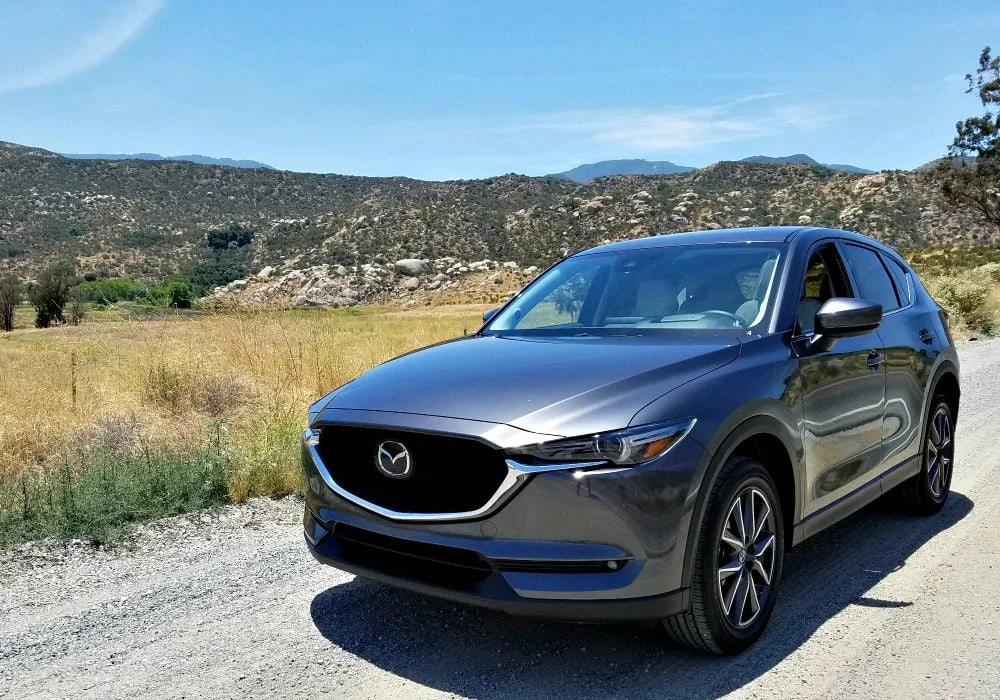 With a starting price of just over $24k, everyone can afford to feel extra without the hefty price tag.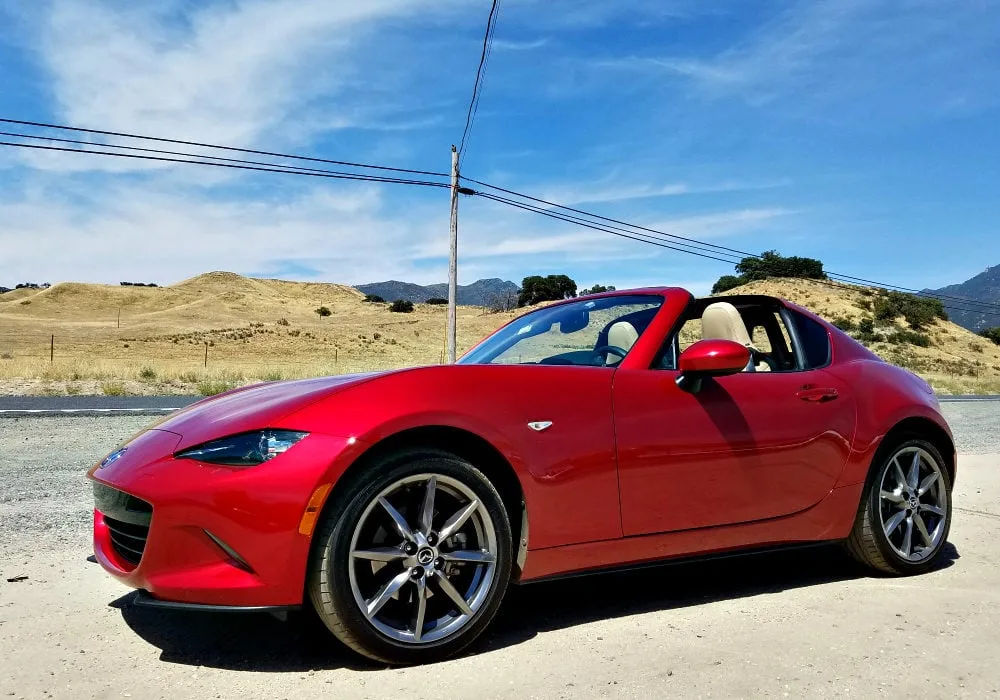 MX-5 Miata RF
This stunning little convertible warrants the head-turns and stares it receives.
With a hard top that seamlessly stows with a push of a button in just 13 seconds, it's ingenuity, and sex-appeal are a steal with a starting price of just $31,555.
I'm only a little over five foot 4 inches, but a very tall friend of mine (over 6 feet) fit comfortably in the Miata without any complaints of leg cramps or head crowding with the top on. (This is a huge deal.)
Watch the video above to see the how the hard top folds back, and
Visit Mazda to build your own!
Where would you drive the new 2017 Mazda SUV and Miata RF?