My ex-husband has been driving a Mazda 6 for a couple of years and loves that car so much. When he saw the 2017 Mazda 6 Grand Touring in our driveway, he got all excited. I'll be totally honest, while I like this vehicle a lot, it's not my favorite car. But he's 6'1, and I'm 5'4; so, I think that has a lot to do with it. However, I love the look, safety features, and spaciousness of this sedan. I received this vehicle for a week to facilitate this post. All thoughts and opinions are my own.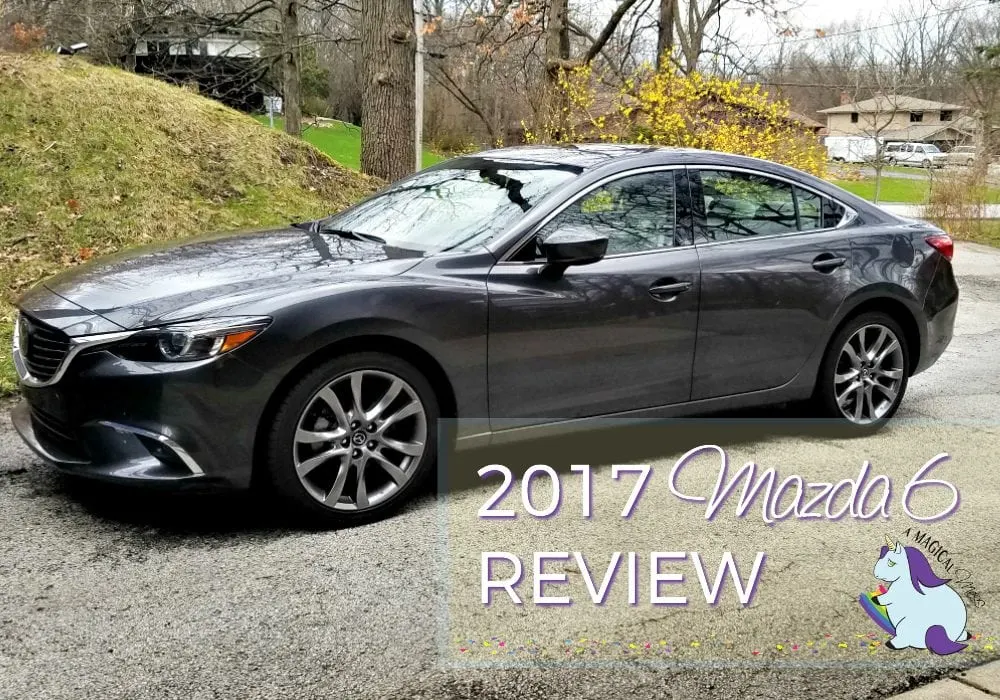 2017 Mazda 6 Grand Touring
I think these cars look like cute, happy, sleek sharks, especially with the Machine Gray Metallic paint and Parchment Nappa leather interior. As soon as you open the door of the Mazda 6 Grand Touring, you can't help but comment on the appearance of the interior. Every one of my son's friends that got into this car said, "Woah, I like this interior," or something similar. The design team did a great job on the overall composition of the flow of the lines and color scheme.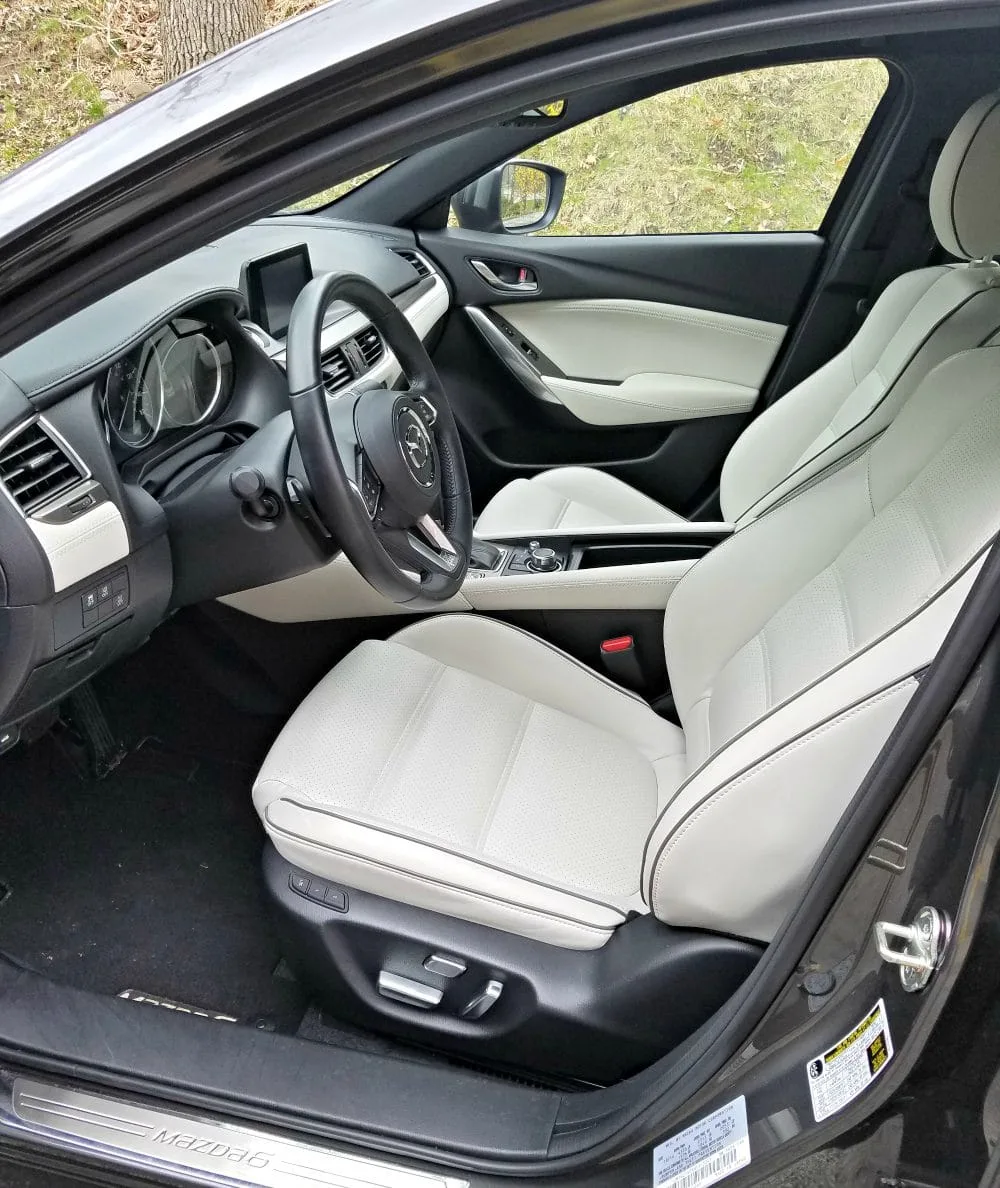 So Much Room
The back seat and trunk are surprisingly spacious. At first glance, I think this car looks kind of front-heavy from the outside, making you think it might not have much trunk space or leg room in the back. But, that must be some strange optical illusion, because there is an abundance of space back there.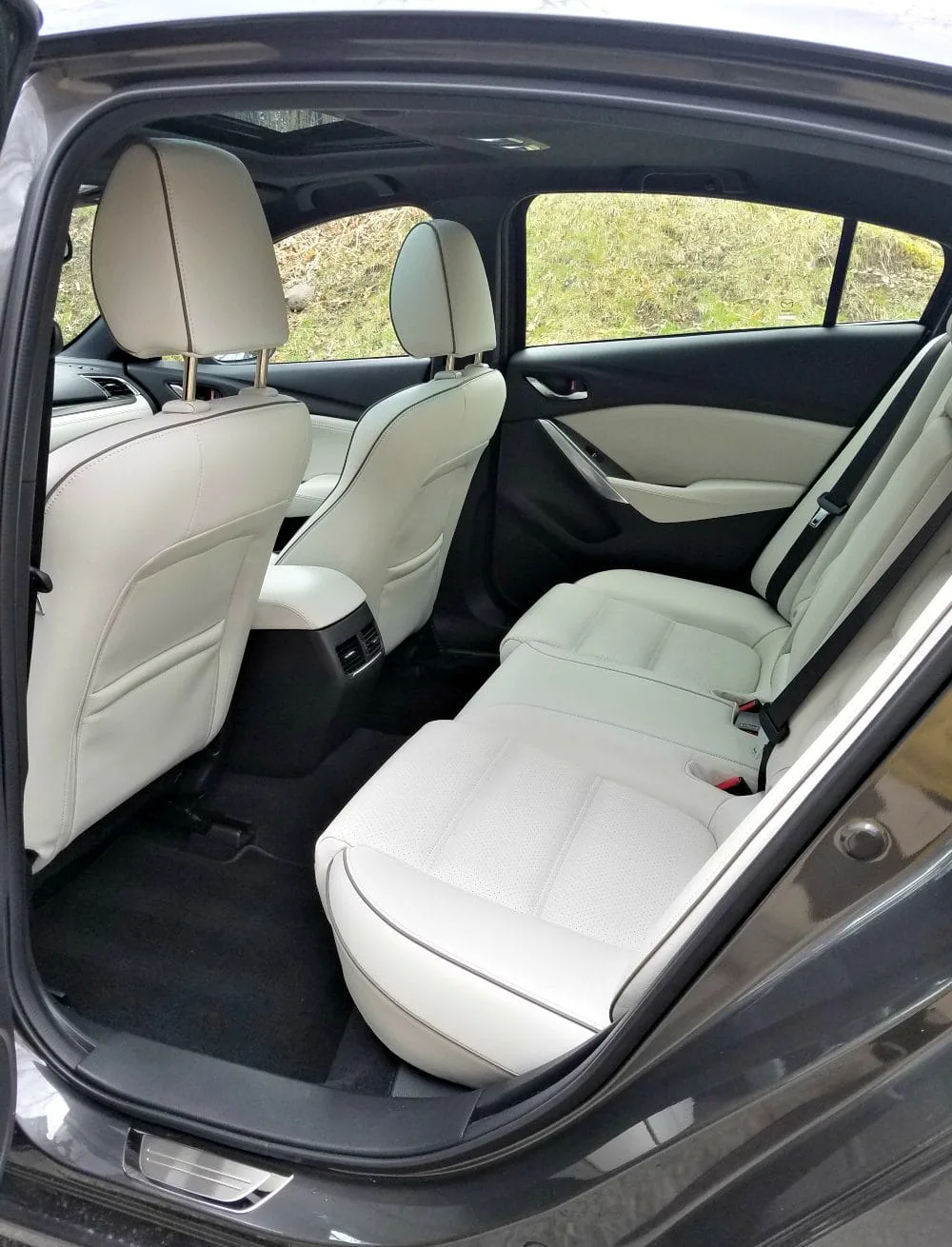 The back seats can also fold down if you need extra trunk space. However, we never needed that. We could fit all our luggage and a Costco-size grocery load into that trunk.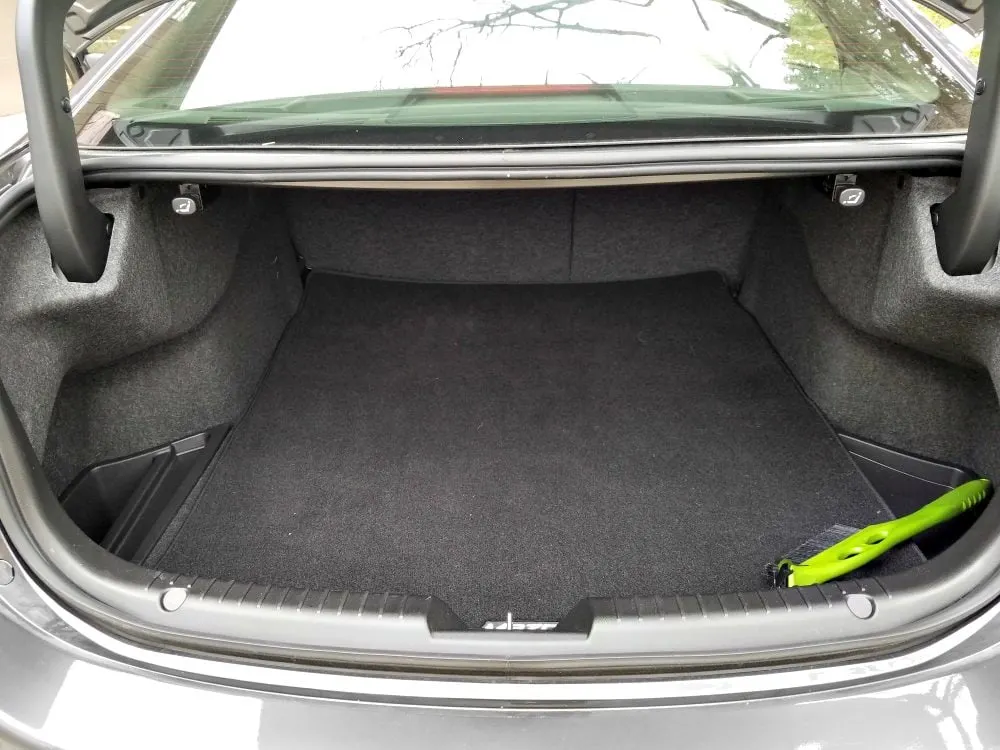 So Safe
With a 5-star overall safety rating, it's no surprise the 2017 Mazda 6 Grand Touring was a top safety pick.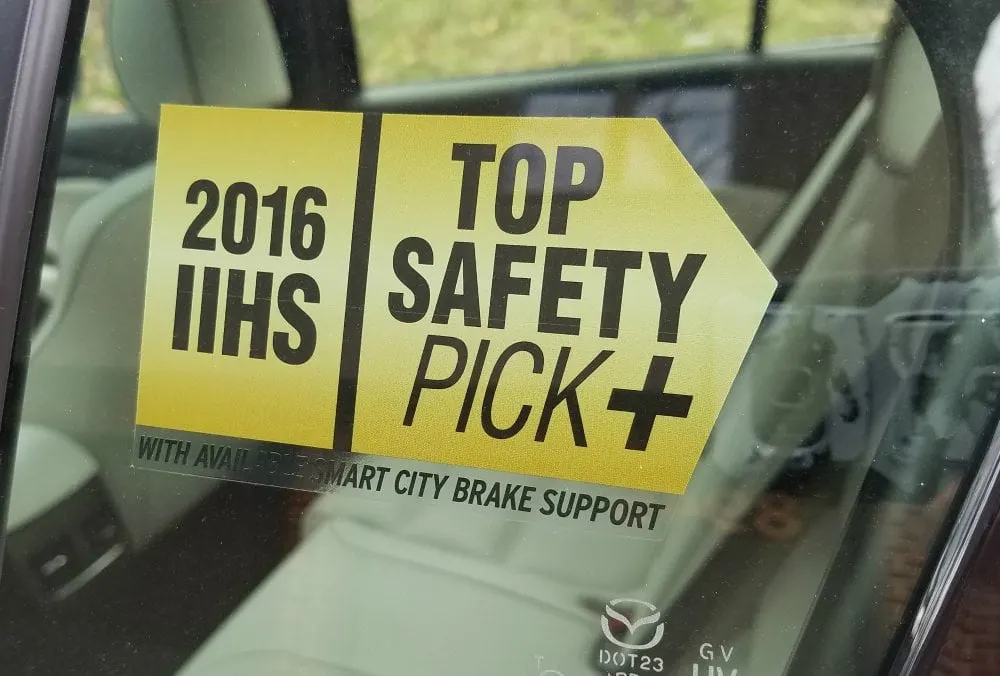 With all the latest safety bells and whistles, like lane departure warnings, blind spot monitoring, rear cross traffic alerts, etc. this model is up to par with most new vehicles on the market. But, what sets it apart is the active driving display. I'll admit, at first I hated this thing. I thought it was distracting and somewhat annoying. But, after giving it a chance and getting to know what all the symbols mean, I actually miss it.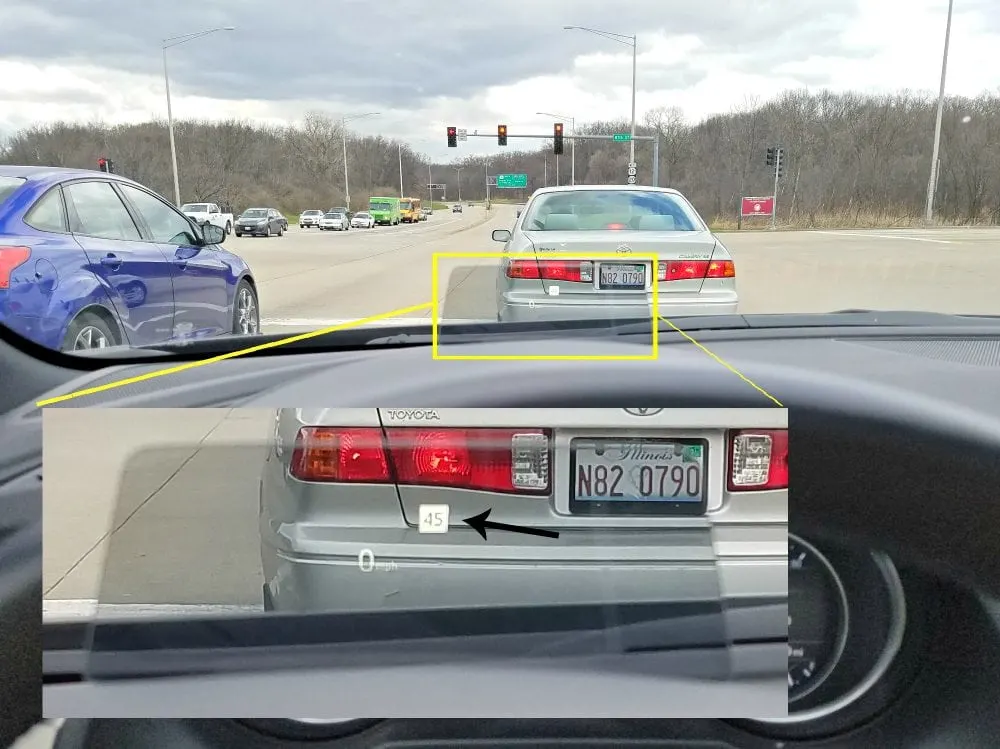 It gives you a heads up when someone is following too closely, warns you if you're approaching something too quickly, gives you your speed, road information, and the speed limit. Most of this information is displayed by the other gauges anyway, but this allows you to take in all that information without ever really taking your eyes off the road. It's amazing how quickly my brain adapted to this new information delivery. As I said, now that I'm back in my truck, I miss having it.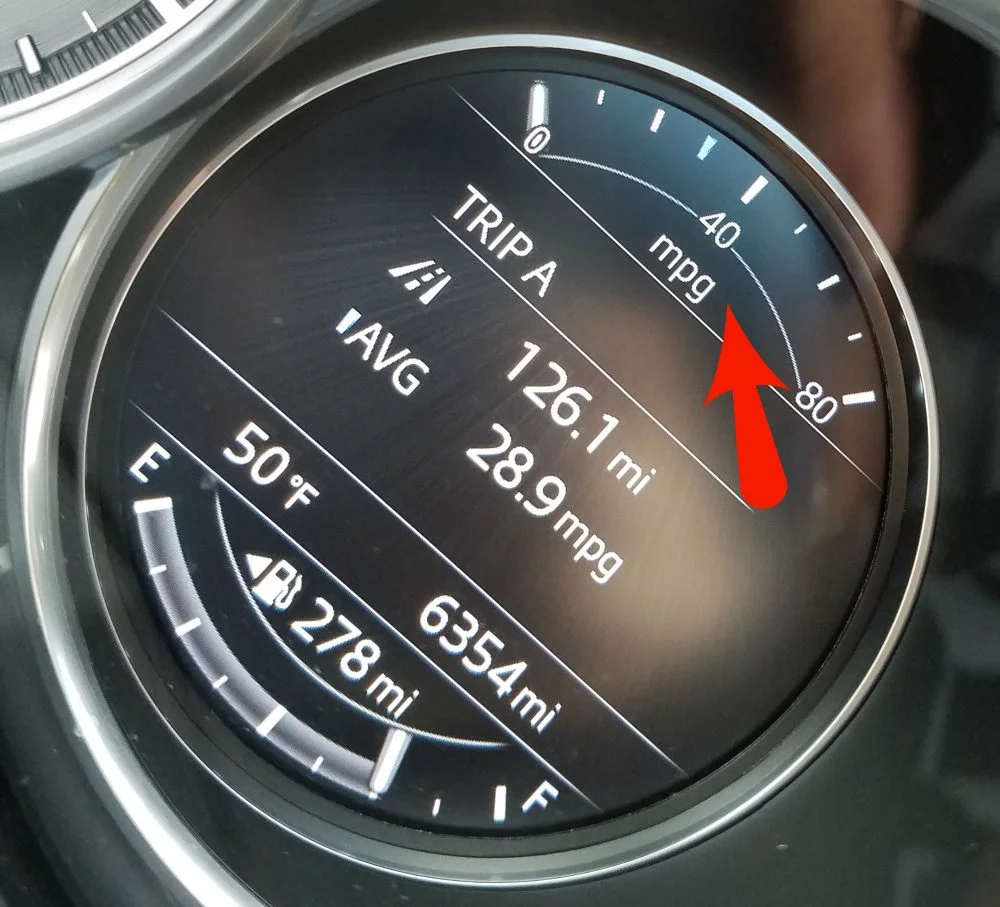 I also love this MPG gauge. It's a lot like watching your RPM but makes you a lot more cognizant of your fuel economy. Apparently, I drive a bit like a spaz most of the time. This helped me work on that.
Human Height
Finding a vehicle that fits is a lot like trying on jeans. Even with adjustable seats and mirrors, sometimes the fit just isn't right. For me, the Mazda 6 just didn't flatter my shape. It wasn't a total deal breaker, but I have found that other models fit my body better. In this one, if I got the seat where I wanted it, it felt like all the other features and buttons were too far away or required an awkward reach.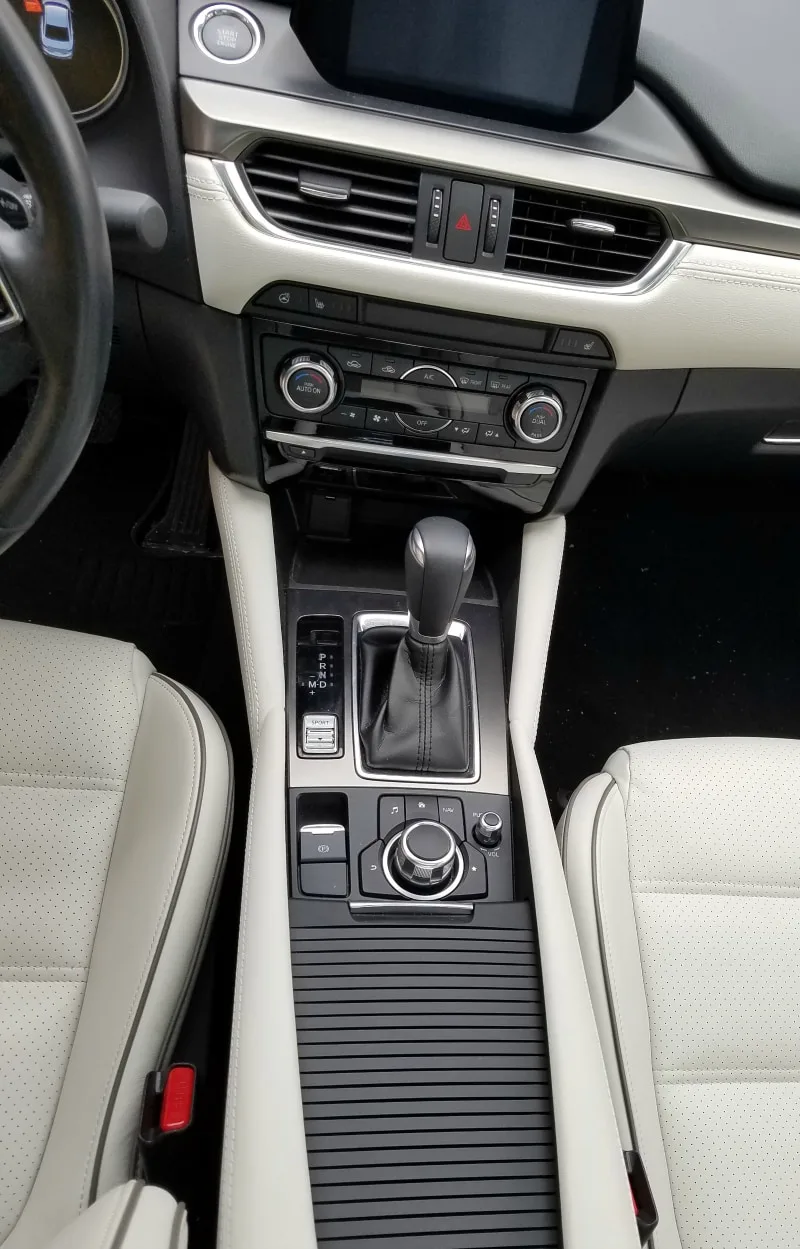 The round knob pictured above is the main control for the touch-screen display. I don't love the placement because I never found it within easy/comfortable reach. But for my ex-husband–he couldn't understand why this was an issue for me. He loves the placement and never even thought about it. So, I think it's just that I'm a little too short. I'm more of an SUV, truck, or crossover girl.
To find out more about the 2017 Mazda 6 Grand Touring and other models, visit them online. And, check out my other reviews:
Have you ever driven the 2017 Mazda 6 Grand Touring? If so, did you like it?