The kids and I visited Sullivan's Steakhouse in Lincolnshire today for the first time. We had a spectacular lunch with fellow bloggers. The kids even got a few tips from Executive Chef Brian Gray on how to make the world's best mac and cheese! While we received complimentary items, all thoughts and opinions shared here are entirely my own.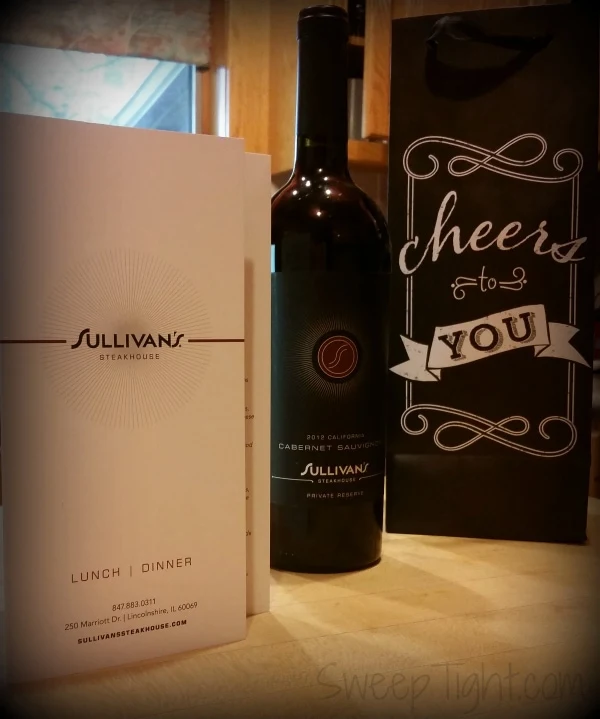 Sullivan's Steakhouse
Sullivan's Steakhouse is located in Lincolnshire, near the Half Day Center across from the Marriott Theater. Immediately upon entering Sullivan's we were greeted like family and very impressed with the atmosphere. It's cozy and fancy. I was in total awe staring at the wine cellar that stretches from floor to ceiling. Yeah, I want wine storage that requires TWO ladders to reach! 😀 I like wine.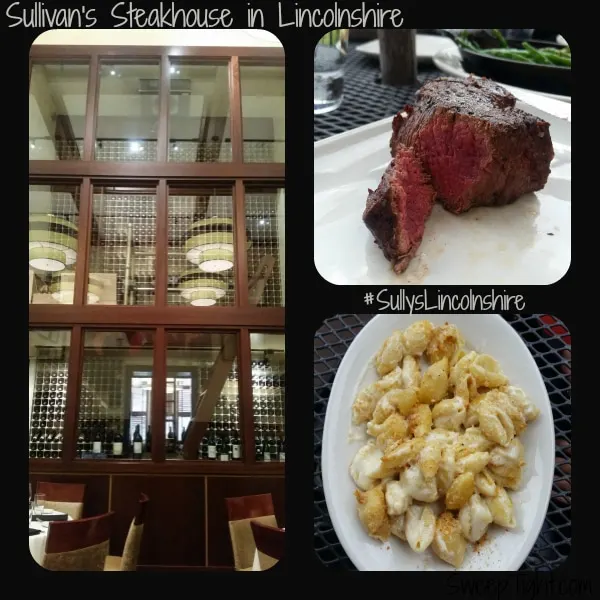 We experienced an extra special treat with Executive Chef Brian Gray. He showed my kids how to make top notch mac and cheese. They are so excited and can't wait to make this for me at home! Which also makes me one excited momma! This dish is a real treat!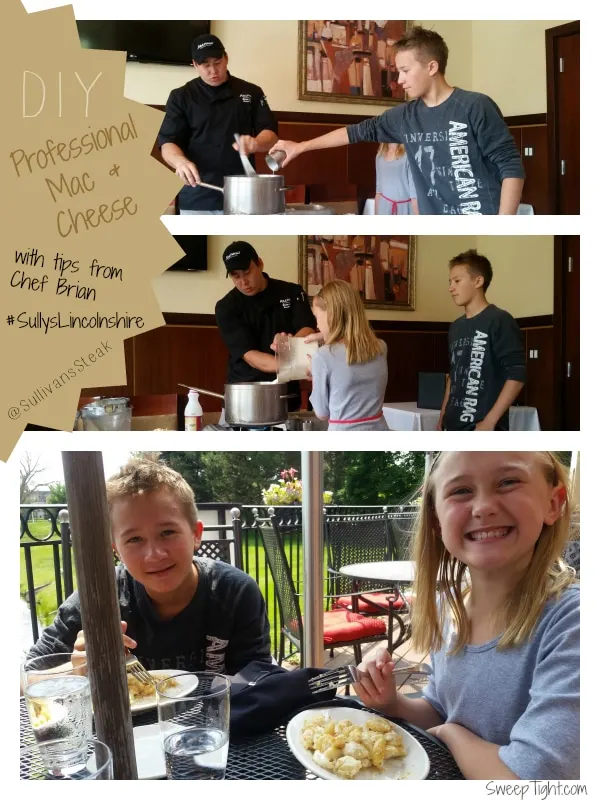 Other things you should know about Sullivan's Steakhouse:
features live jazz in the bar 7 nights a week
Thursdays are "Swingin' at Sully's" where you can get $7 signature cocktails, glasses of wine, and bar bites
offers vegetarian, vegan, gluten free, and other allergen-free options
is constantly updating the menu

Sullivan's Seasonals reflect dishes from each changing season
I have to go back asap so I can try the signature cocktail called the "Knockout". They macerate fresh Hawaiian gold pineapples in clementine vodka for up to two weeks before hand crushing the fruit to extract the infusion, then serve it in a martini glass. Let's just say, I'm a little excited to try this. 😉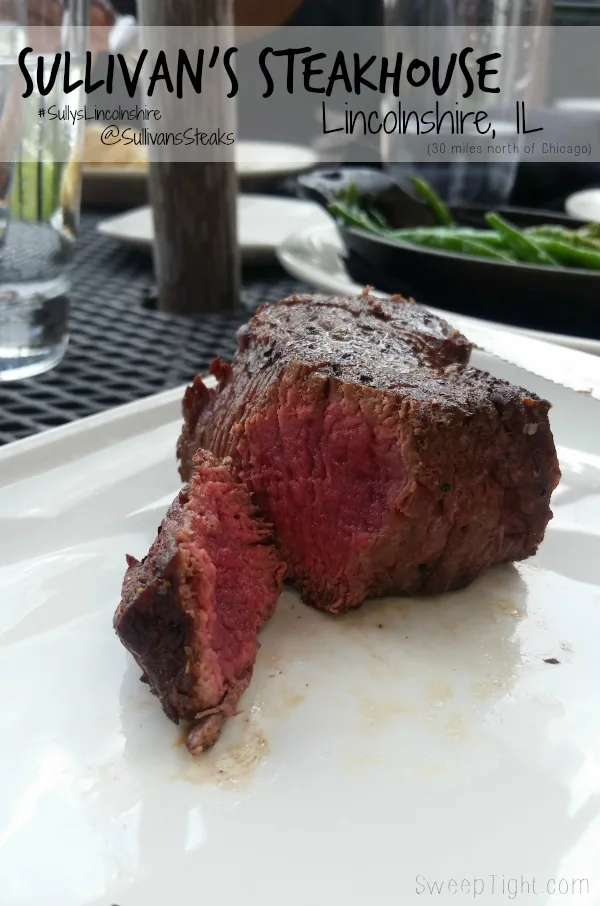 If you're in the area, make it a point to get to Sullivan's. You won't be disappointed. Be sure to follow them on Twitter and like them on Facebook to keep up with all the deliciousness and fun!