While in LA on probably one of the most exciting press trips of my entire life, we had the opportunity to have stars of Teen Beach 2 teach us how to dance. Attempt to teach us anyway…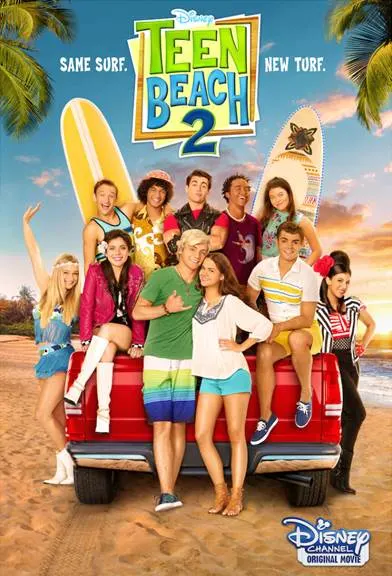 Teen Beach 2 Stars
Chrissie Fit ("CheeChee") and Jordan Fisher ("Seacat") are two of the stars in the Disney Channel Original Movie, Teen Beach 2. If you haven't seen Teen Beach, you've got until June 26th to catch up for the sequel.
Teen Beach 2 airs June 26th at 8:00 ET/PT on Disney Channel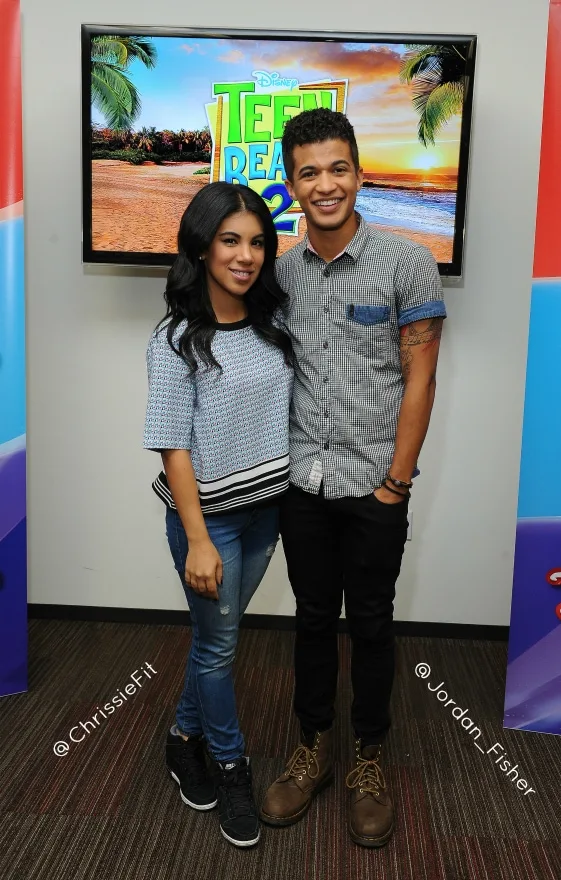 These two are absolutely adorable and charismatic. But I'll be telling you more about that in a post about our Q & A session. You're not going to want to miss the details about the hilarity that goes on behind the scenes!
As for the movie itself, I'll also be doing a full review, but here I'd like to discuss the dancing. O. M. G. The dancing. The dancing in this movie is outrageous. It's fun, exciting, elaborate and now I can officially say: extraordinarily challenging.
Teaching 25 Mommy Bloggers How To Dance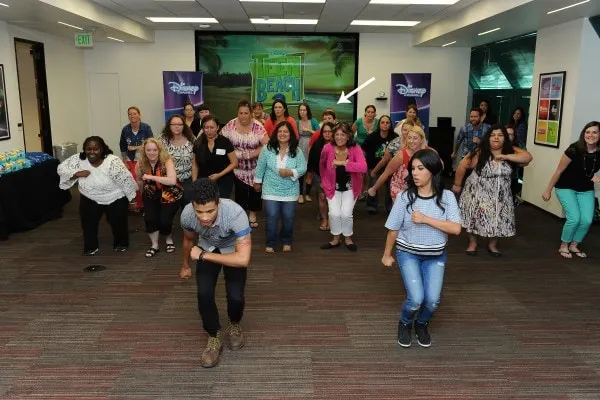 This is no easy task. I speak for myself when I say that I have no rhythm. Several of the other moms were really good. But I'm one of those that likes to stick to the back of the crowd in hopes of going unnoticed.
Well, Jordan was onto that plan so he had each row rotate up to the front. Despite my desperate attempts to stay hidden, he was determined to thwart my plans.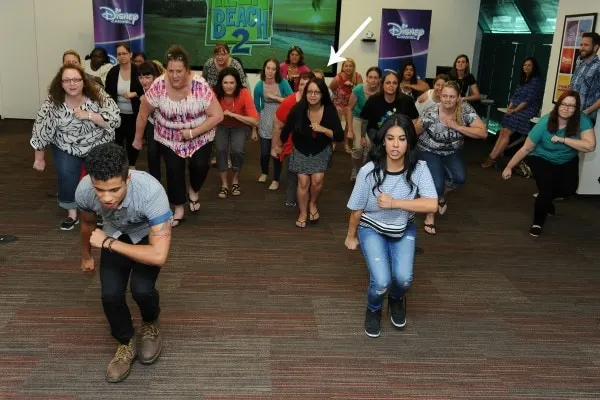 I have a whole new respect for the skill, practice, and dedication it takes to dance like these talented stars. After seeing the dance scenes in Teen Beach 2, I was blown away by how synchronized all the actors were.
I could barely learn the few steps Jordan and Chrissie were showing us. I cannot imagine how much practice it took to get so many people synchronized perfectly. Choreographer, Christopher Scott, is clearly a genius.
Jordan and Chrissie were showing us a couple moves that go with the song, "Gotta Be Me." Check out this clip:
Gayle, from DisneyGals.com, has a son that is an amazing dancer. He wrote out the choreography for us! Thank you for that! Click below to print. The blue is for your arms, and red for your feet. Try it with your kids!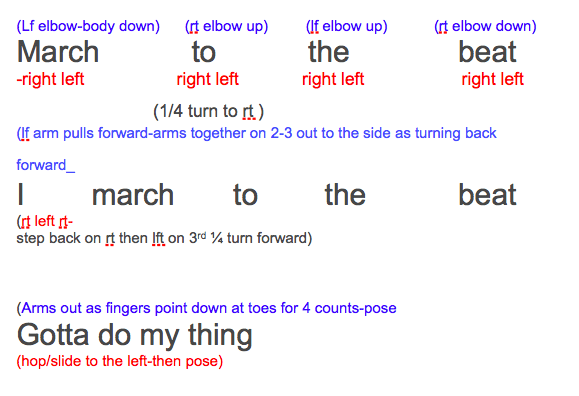 So, it was eventually my turn to be up front. (Shaking my head.)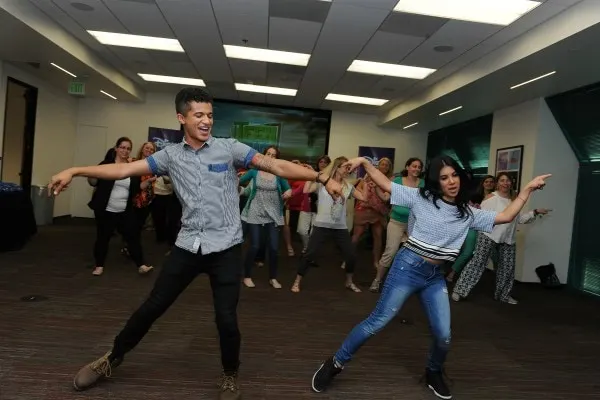 I'd like to take a moment to reflect on what you just saw: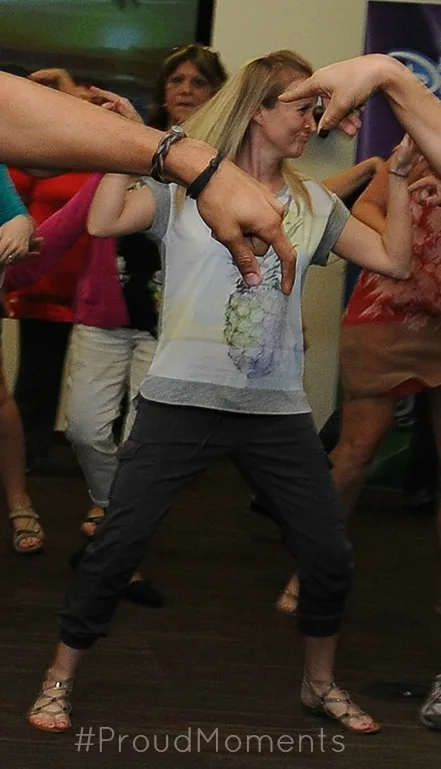 Just look at my face. Clearly I know exactly what I'm doing.
You Guys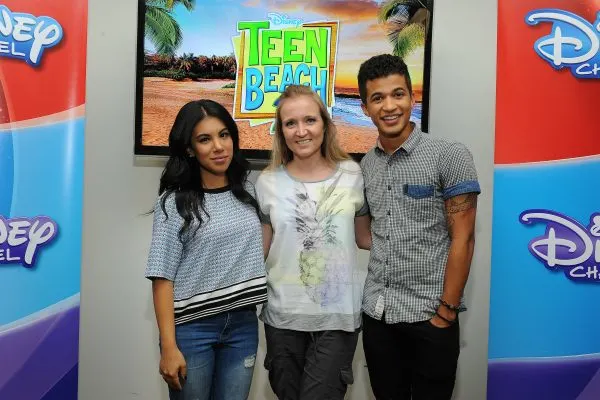 This was an incredibly fun event. I'd like to thank Chrissie Fit and Jordan Fisher for taking the time and having incredible patience while showing us their moves.
I may not be able to keep up with their feet, but I'm certainly going to keep up with their tweets and you can too. Follow Jordan and Chrissie on Twitter!
Visit the Teen Beach 2 website
What's your favorite dance scene from Teen Beach?