Laundry seems to pile up faster than anything in the house. With Taekwondo, horseback riding, basketball, and just being kids, between the four of us you'd think there were a dozen people here with the amount of laundry we do.
I finally broke down and have demanded help. But thanks to Tide Pods, I didn't have to push very hard. These make laundry super simple!
I received this product for free to facilitate this post and received compensation for my time. But all thoughts and opinions shared here are my own.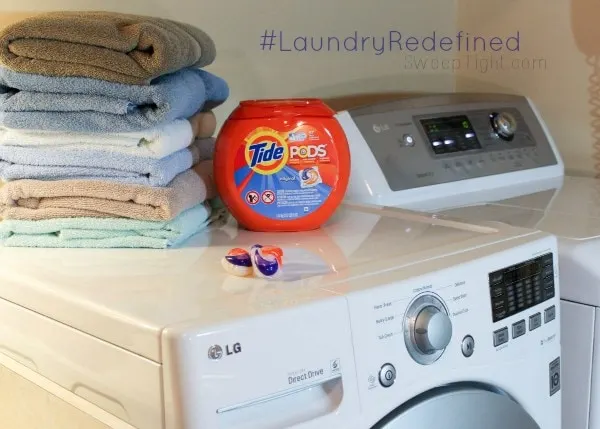 Tide Pods Make Doing Laundry a Simple Task
As you can see in the photo we've got some super swanky HE front loading machines. As great as these are, they can be somewhat intimidating; especially to a teenager that just wants to throw the clothes in and walk away.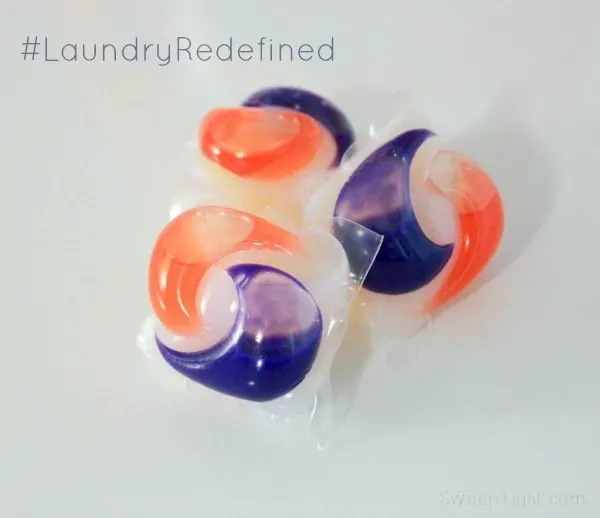 Well, with Tide Pods it's really that simple. Each convenient Tide Pod is pre-measured so it is easy to use and consistently delivers Tide cleaning performance.
With a couple pushes of buttons, the job is done. The clothes get clean and everyone is happy. Now we just have to flip for who's going to fold it all.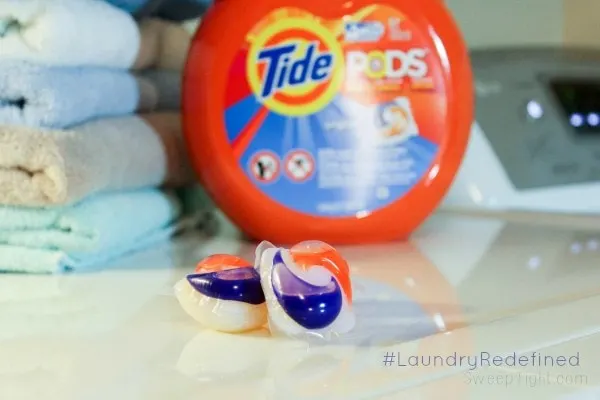 The three chamber design of the Tide Pods allows the unique chemistry matrix to work synergistically in the wash for excellent results. All while keeping the amount of suds to a minimum so your HE machine can be just that–efficient–and not waste a ton of water rinsing out thick soap suds. Tide Pods can even be used in cold water.
Just make sure to keep Tide Pods away from children. I'll admit, they feel kind of cool in your hand and we don't want kids popping them as the detergent can be harmful to your eyes and it's not meant to be eaten.
For more information on Tide Pods visit Tide.com.