Front load washing machines are the best choice for many reasons. If you're in the market for a new washer and dryer, here are some reasons to choose the LG Front Load Laundry units.
The reviewer has been compensated in the form of a Best Buy Gift Card and/or received the product/service at a reduced price or for free.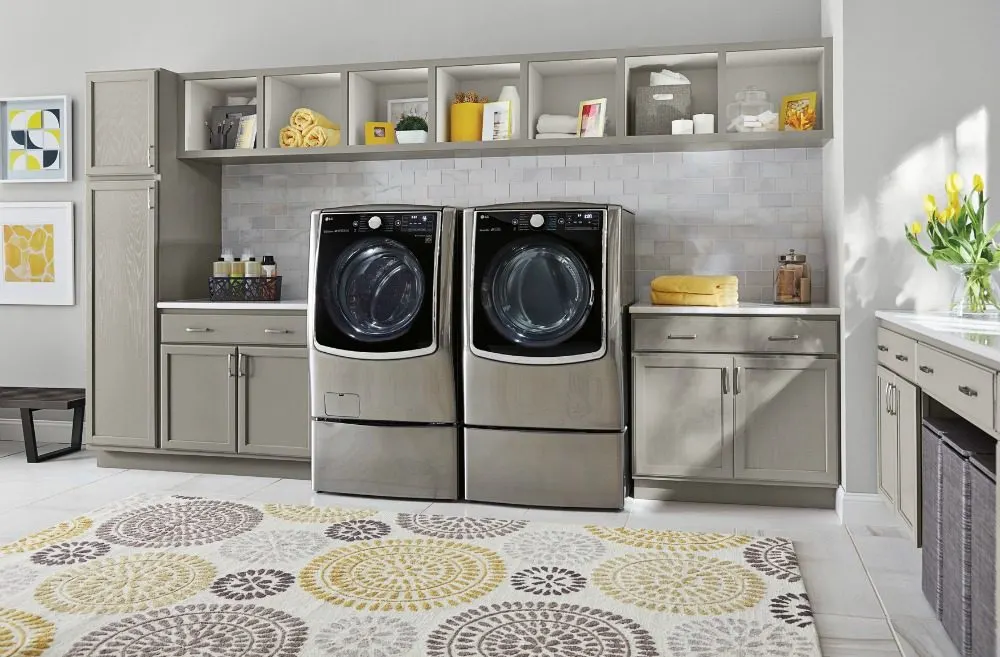 We have a stackable washer and dryer unit. Although it's smaller than I prefer, I love that the setup.
The front loading units hold more than top loaders, so I rarely notice the size. Our laundry room is super tiny, so stackables are our only option at the moment.
I didn't realize there are so many other benefits to purchasing front load washing machines.
As you can see from the pictures, the LG Front Load Laundry units are gorgeous, but the benefits go far beyond looks.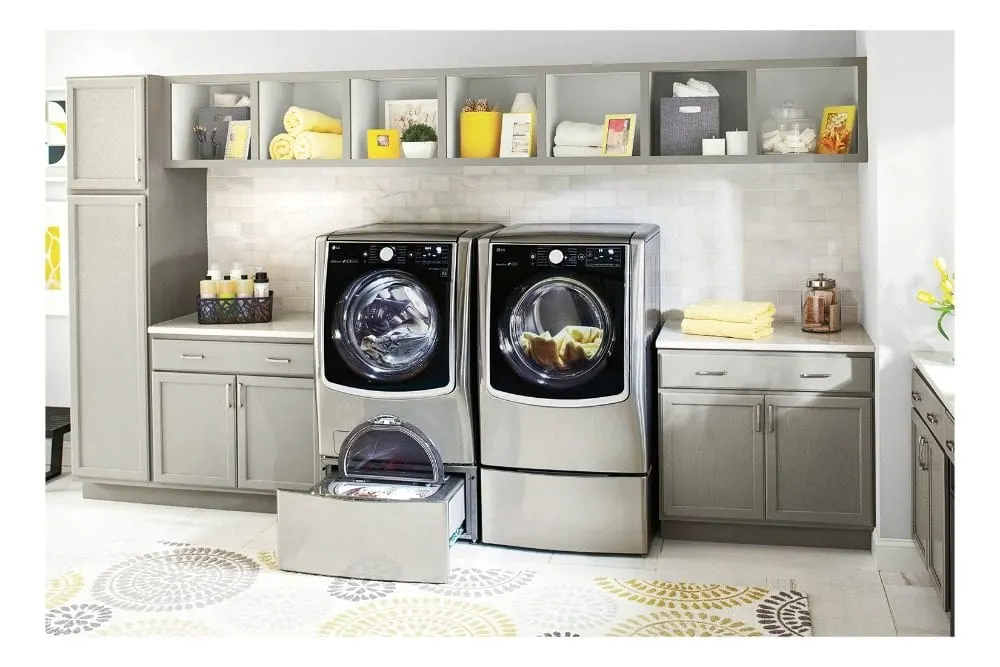 Benefits of Front Load Washing Machines
Cleaning Performance. Front load laundry machines clean better and more efficiently than top load.
Gentler on Clothes. Since front load washers don't have an agitator, they are gentler on clothes.
More Efficient. Front loaders typically use less water and consume less electricity. This is better for the planet and your household bills.
Dries Clothes Faster. The washer spins faster to dry clothes better which reduces the time needed in the dryer. Less time in the dryer is also easier on your clothes.
Easier to Use. If you're short like me with a top load washer, you've probably had to stand on your tippy toes a few times to retrieve all of your items.
You'll appreciate simply opening up the door and tossing clothes in with a front loader. Removing clothes is a lot easier when the door is more on your level.
Cleaning is a breeze, as well. No need to attempt to climb into the machine to clean it. Just stick your arm in and wipe down as necessary.

Learn More and Save at Best Buy
Head to Best Buy to learn more from the knowledgeable employees. Purchase an LG Front Load Washer and SideKick to save an additional $150. The SideKick provides more room so you can wash two loads at once.
Did you know there were so many benefits to choosing front load washing machines?