Figure 8 Fitness is just what I need to ignite my exercise routine in time for summer. Yes, I know you're supposed to workout in the winter, as well, but I basically hibernate like a bear. In all honesty, my health took quite the beating on the priorities list ever since I started working from home.
When you're self-employed, the pressure is on to work and make enough to stay afloat. That means my body is in a chair a lot more than it should be. Disclosure: This is a sponsored post for Figure 8 Fitness. I have been compensated through the SheSavvy Influence Network. All opinions remain my own.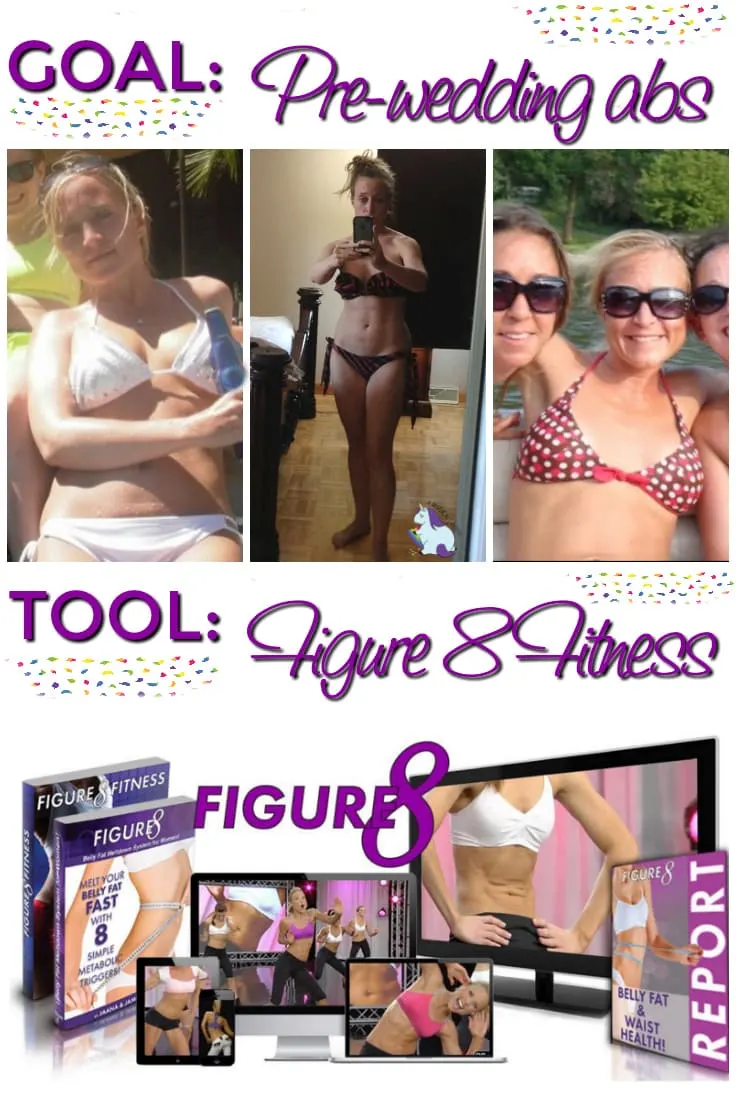 Get Figure 8 Fitness Now!
Here are 10 benefits of the Figure 8 Fitness program that I have found so far.
1.) Do from home – I am not a gym person. When it's nice out, I may go walking from time to time, but I know from years of experience that I don't go to the gym. Figure 8 Fitness is accessible from any device. Heck, I can even do it from my phone if need be.
2.) Easy – There's nothing worse than seeing an exciting workout program with impossible choreography. I am so far from a dancer that I literally close all my blinds before doing any form of a dance workout.

However, I can learn how to do moves properly with the right instructions. Figure 8 Fitness teaches you all of the core moves you need so you can master them before diving into the full workouts. Then, even if there's a move you don't get right away, at least you can keep moving.

That's the key to any workout – just keep moving. If you're struggling with a salsa step, you don't have to freeze. Stick to a signature move until you can hop back into the routine.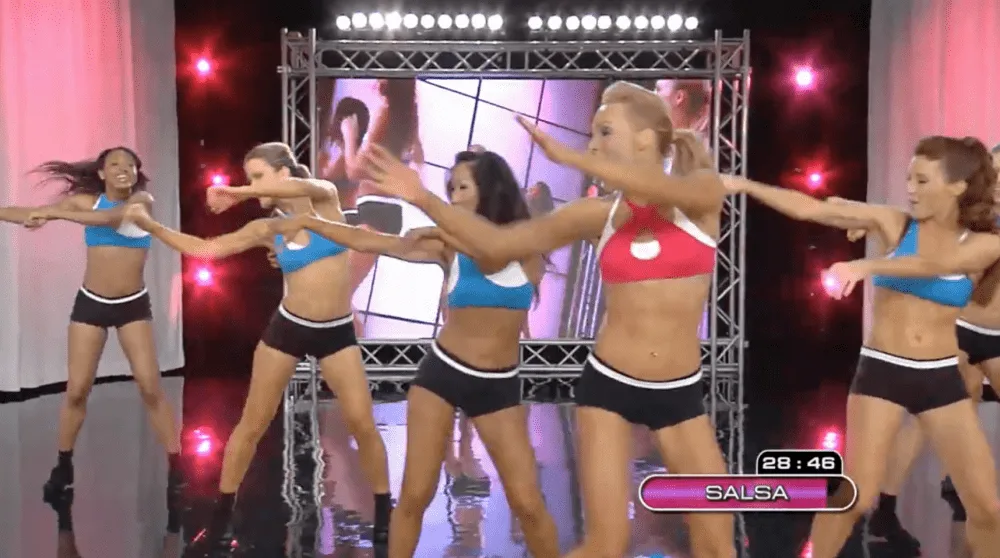 3.) Fun – The high-energy music and enthusiastic instructors make sure that the workouts are a blast.
4.) Support – Figure 8 Fitness has a private Facebook group for members. Interact with others in all stages of their journey. Chatting with other people doing the program is motivating, and keeps you accountable.
5.) No equipment – This is embarrassing to admit, but the more I have to do to "get ready" for a workout, the less likely it's going to happen. If I have to drag out mats, dumbbells, etc., it's just one more excuse for me to talk myself out of the workout.

Yes, I am aware that's lazy, but I will do anything to justify skipping exercise. I look forward to Figure 8 Fitness because it requires me to bring my own body weight and that's about it.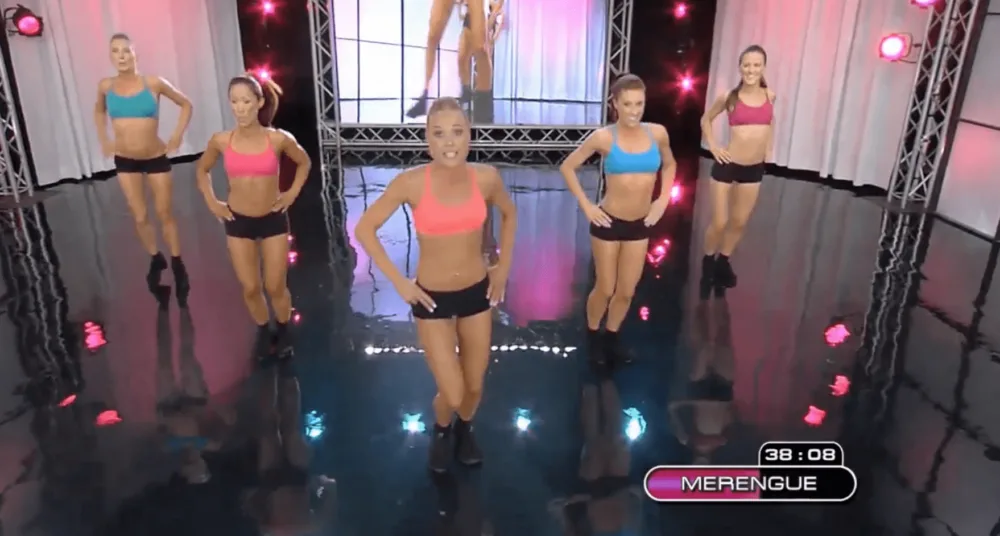 6.) Learn – Figure 8 Fitness incorporates a lot of dance moves into the workouts. Learn moves done in several popular ballroom dances like the salsa, paso doble, jive, and more. Each dance is labeled on the screen. You will totally have a leg up should you ever find yourself a DWTS contestant. 😉

7.) Core strength – If you've ever done your homework about fitness, core strength is usually at the top of the list. As we age, strengthening the core becomes even more important.

Working at a desk all day for years now, I can see the changes in the shape of my body. It feels good to power up the center again. Once you have a strong core, it's like the solid base of a building, and everything else falls into place.
8.) Abs – What do we want? ABS! How do we want them? WITHOUT TRADITIONAL CRUNCHES! Seriously, if I never have to do another sit-up in my life, I will be just fine with that.

Figure 8 Fitness is all about targeting every section of your abs while you are upright. Don't be fooled, though; this is a full body workout.
9.) Nutrition – The Figure 8 Fitness program provides the whole package to maximize your success. Moving more plus eating well equals the best path toward fitness.

This program helps cover all your bases. Strict diets can quickly lead into a food obsession for me, so I appreciate a good balanced approach.
10.) Trackers – Nothing is more motivating than seeing results. The package includes a success tracker and reports to record your measurements.

Seeing those numbers shift is key to staying consistent. Follow Figure 8 Fitness as directed, and you'll be shocked at how quickly you are jotting down smaller numbers.
Like with most exercise programs, you get out what you put in.
I'm the first one to admit that I can stand in front of a workout video and do the movements with little enthusiasm. Guess what? That's not going to get me results, and I can only blame myself.
Practice the movements to nail them precisely each time. Give it your full energy and attention and reap the rewards.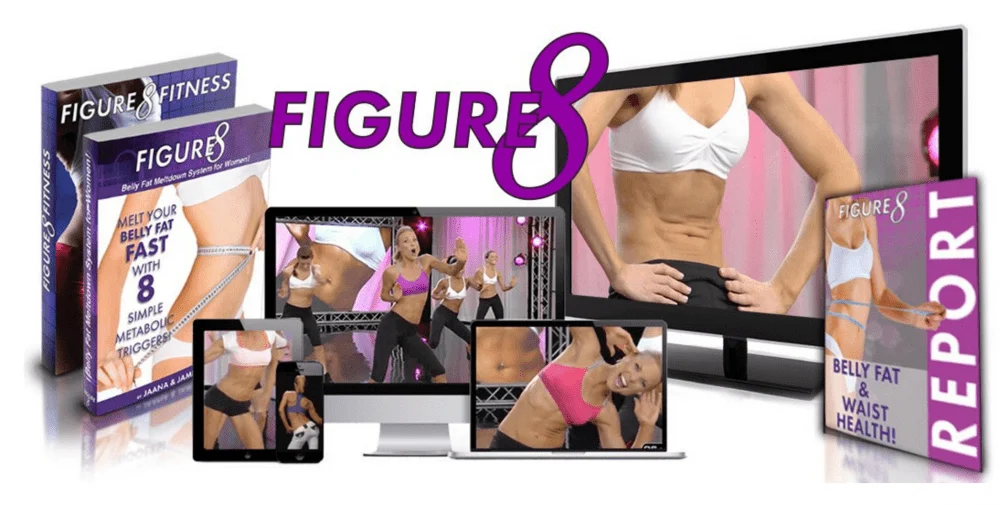 Try Figure 8 Fitness today!