Post sponsored by Mirum. Opinions are 100% my own.
The moment the crispness hits the air, we all reach for warm drinks, cozy sweaters, and fuzzy boots. It's a beautiful time of year with fall plumage on full display and the promise of holiday festivities just around the corner. In addition to those cozy comforts, my fall beauty routine requires a shift to combat the cold, dry air.
It doesn't take long for my skin to dry out and my hair to stand on end–while also laying limp? It's an odd dichotomy that causes immense frustration, if not addressed promptly.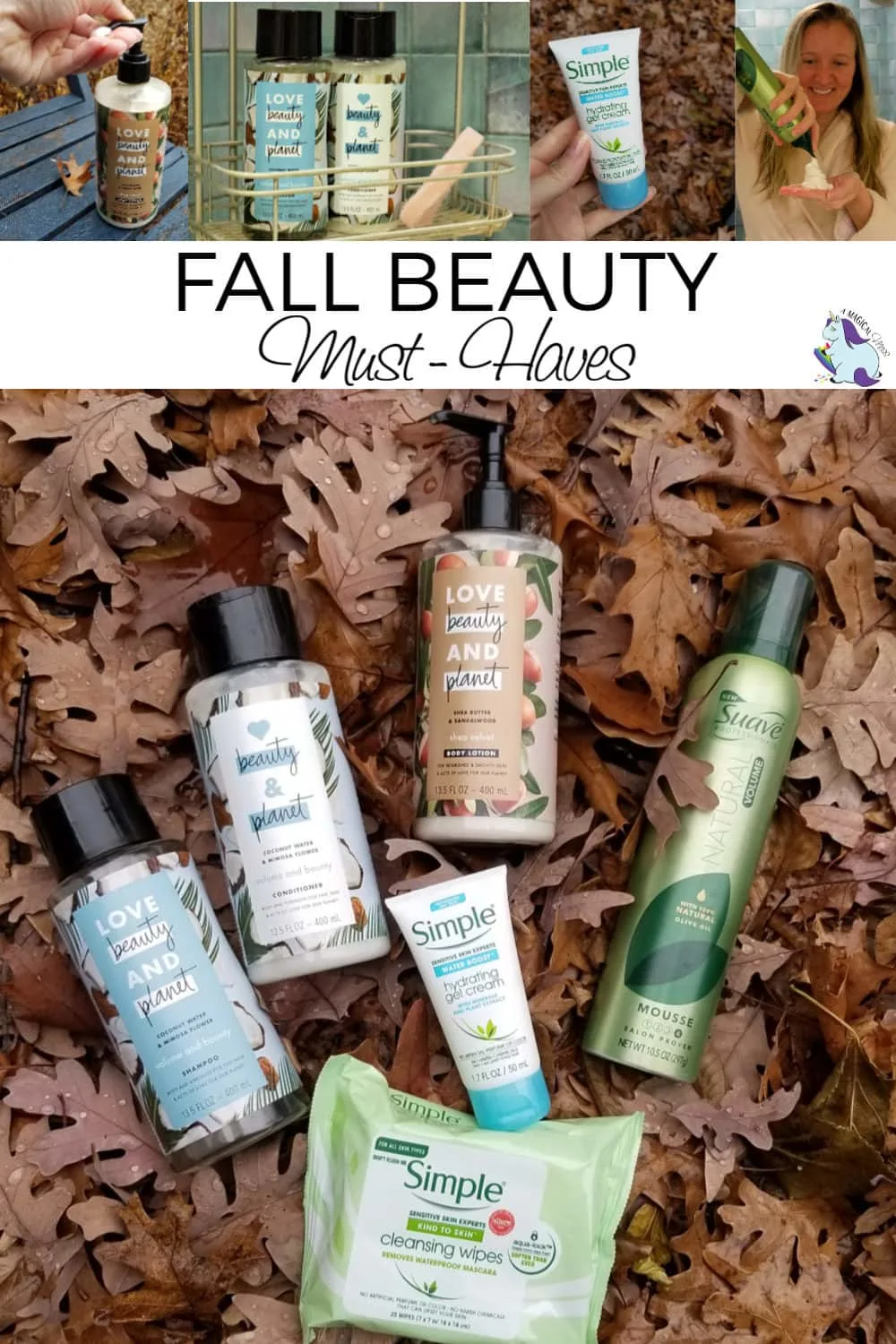 With the days getting shorter and more tasks to cram into every minute, convenience is everything. Which is why I'm thrilled to introduce my new favorite fall beauty products, which can all be found at jewel-osco.
That's right, while doing your regular–or holiday–grocery shopping, you can grab these fall essentials with a quick trip down the personal care aisle. Plus, there's a great money-saving offer to go with the time-saving convenience! (More on that below.)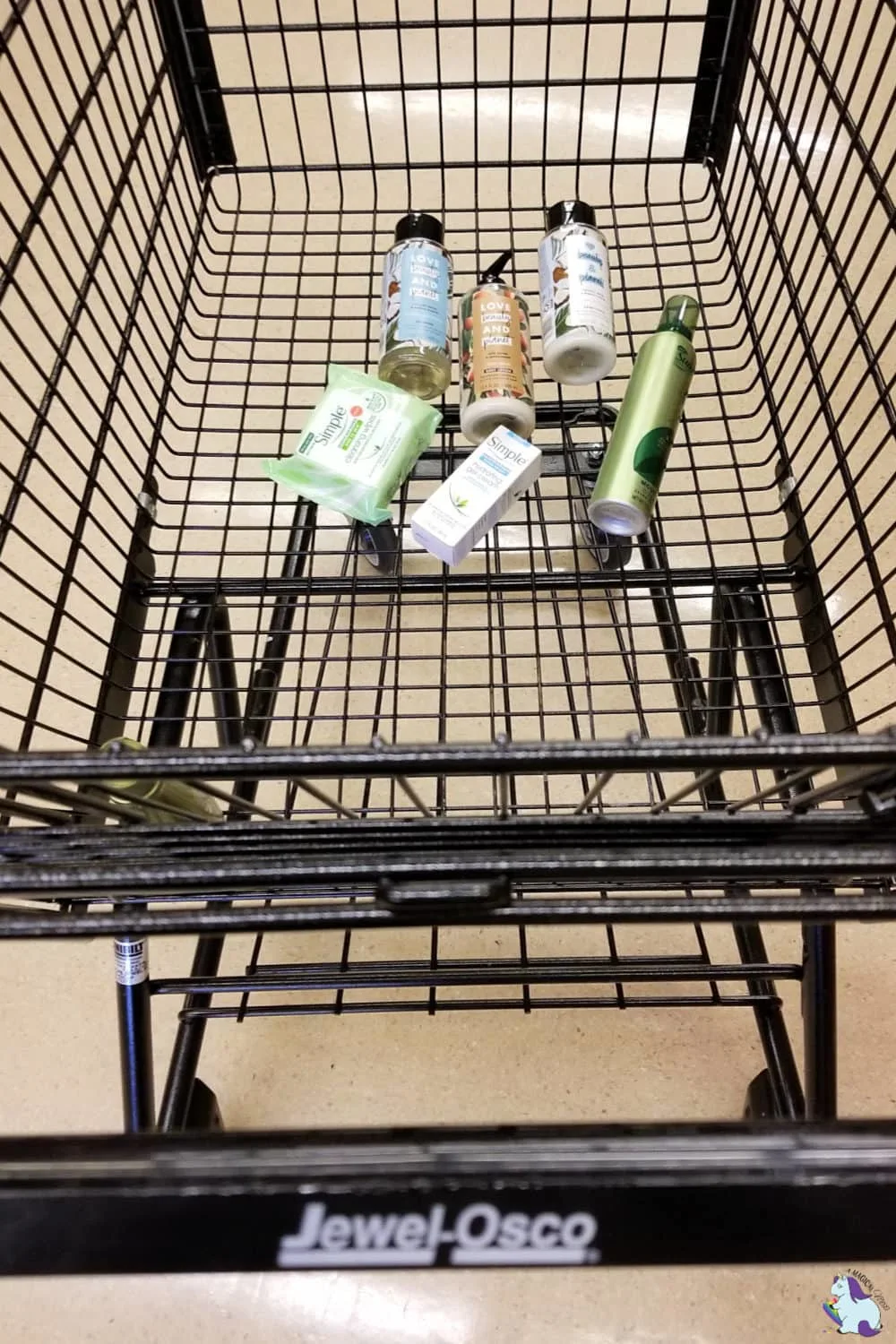 Fall Beauty Essentials
Without further ado, let's talk about my top 5 fall beauty essentials: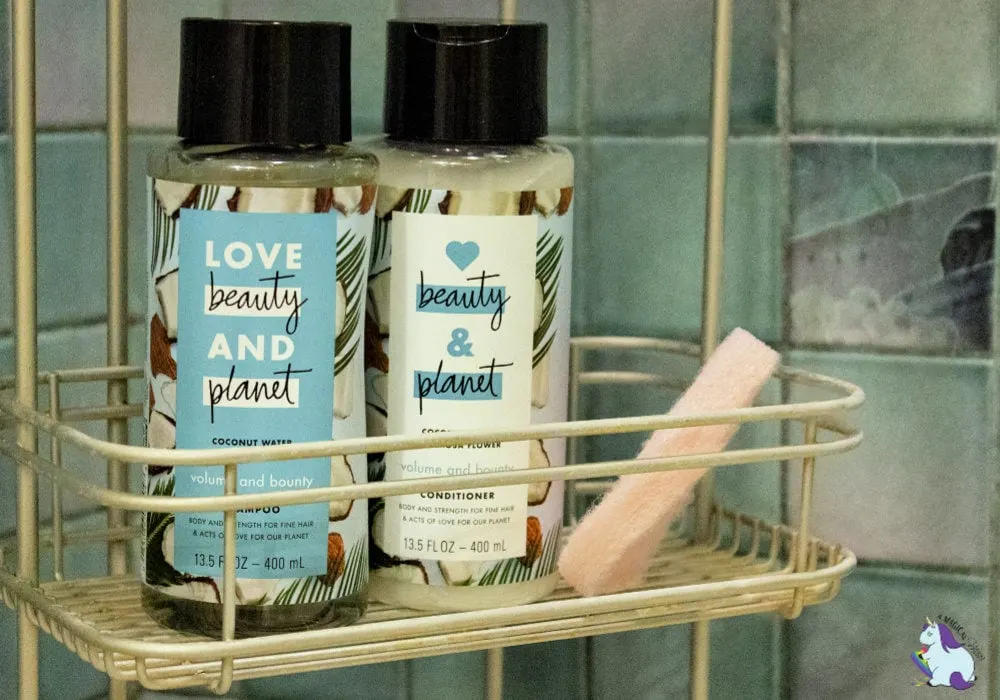 Love Beauty and Planet™ Shampoo and Conditioner
Before this recent trip to my local jewel-osco, I was not familiar with this brand. The packaging is beautiful, and when I snuck a sniff of each fragrance, picking just one was tough. I chose Coconut Water & Mimosa Flower because it smells like a warm sunny day at the beach.
While I'm embracing fall, despite all it's chilliness and glory, I still love reliving those sunny beach moments. As I lather my locks, the aroma fills my steamy bathroom, creating a wonderful scent-cation for my nose. With little tweaks, your bath or shower time can be a nice daily escape.
Also, the bottle's promise for Volume and Bounty won't disappoint. My hair was left clean, light, and bouncy. Following some further research, I'm even more in love with this brand. The bottles are made from 100% recycled materials, the contents are vegan, infused with organic and sustainable ingredients, and sourced from fair trade partners. With this knowledge, I'm super happy I got the lotion, too.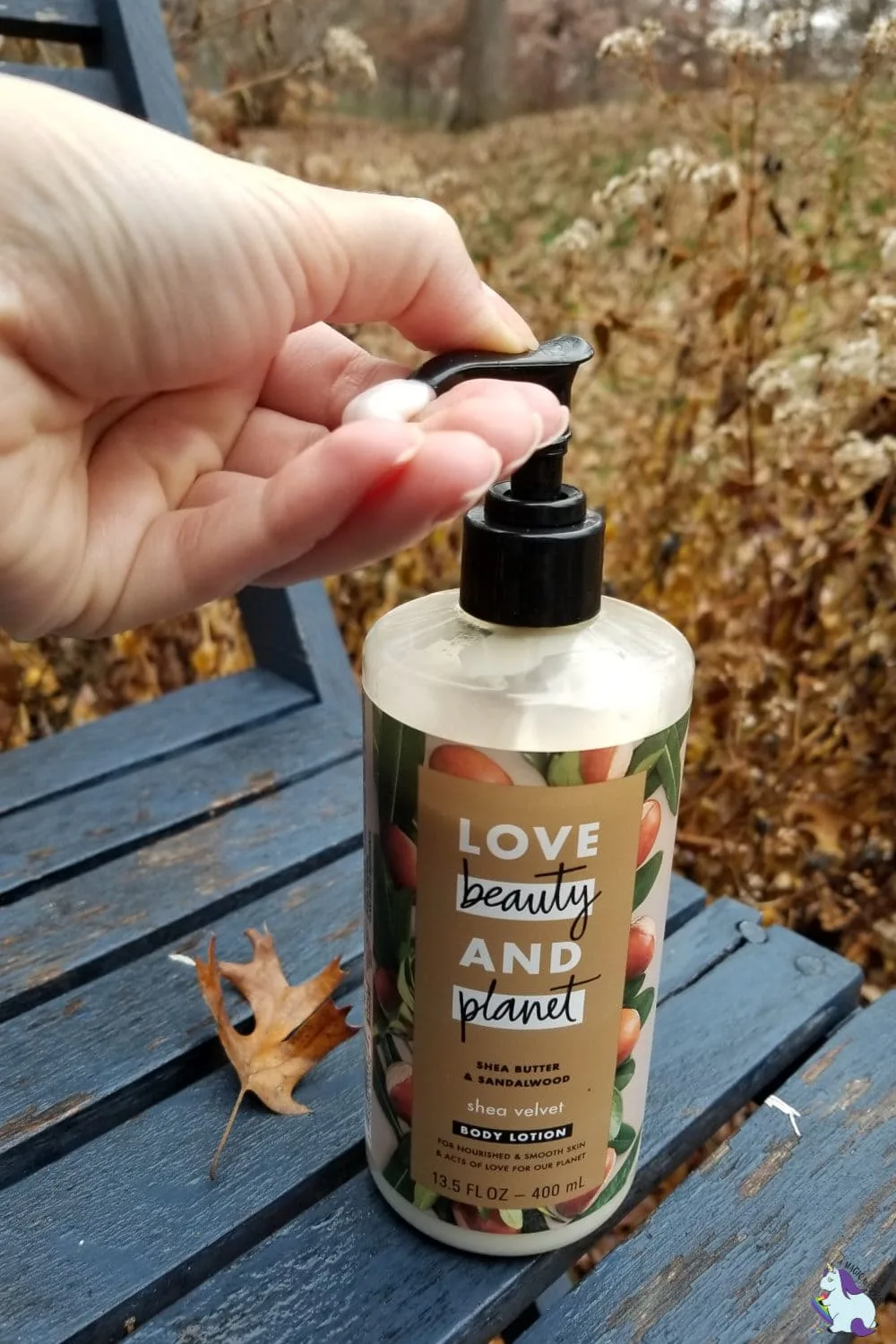 Love Beauty and Planet™ Body Lotion
After taking in the delightful aroma, I discovered my new, old favorite lotion. I previously had a vanilla and sandalwood lotion that I used daily, which received endless compliments. It was discontinued and I've been on the search for a replacement for years.
This Shea Butter and Sandalwood doesn't have the vanilla scent, but it's even better than my old fave. I've applied this lotion every day since I bought it and the compliments are rolling in. A friend walked by as I was taking the photo above, nose-first, to say, "Oh, my goodness, what is that?! It smells amazing!"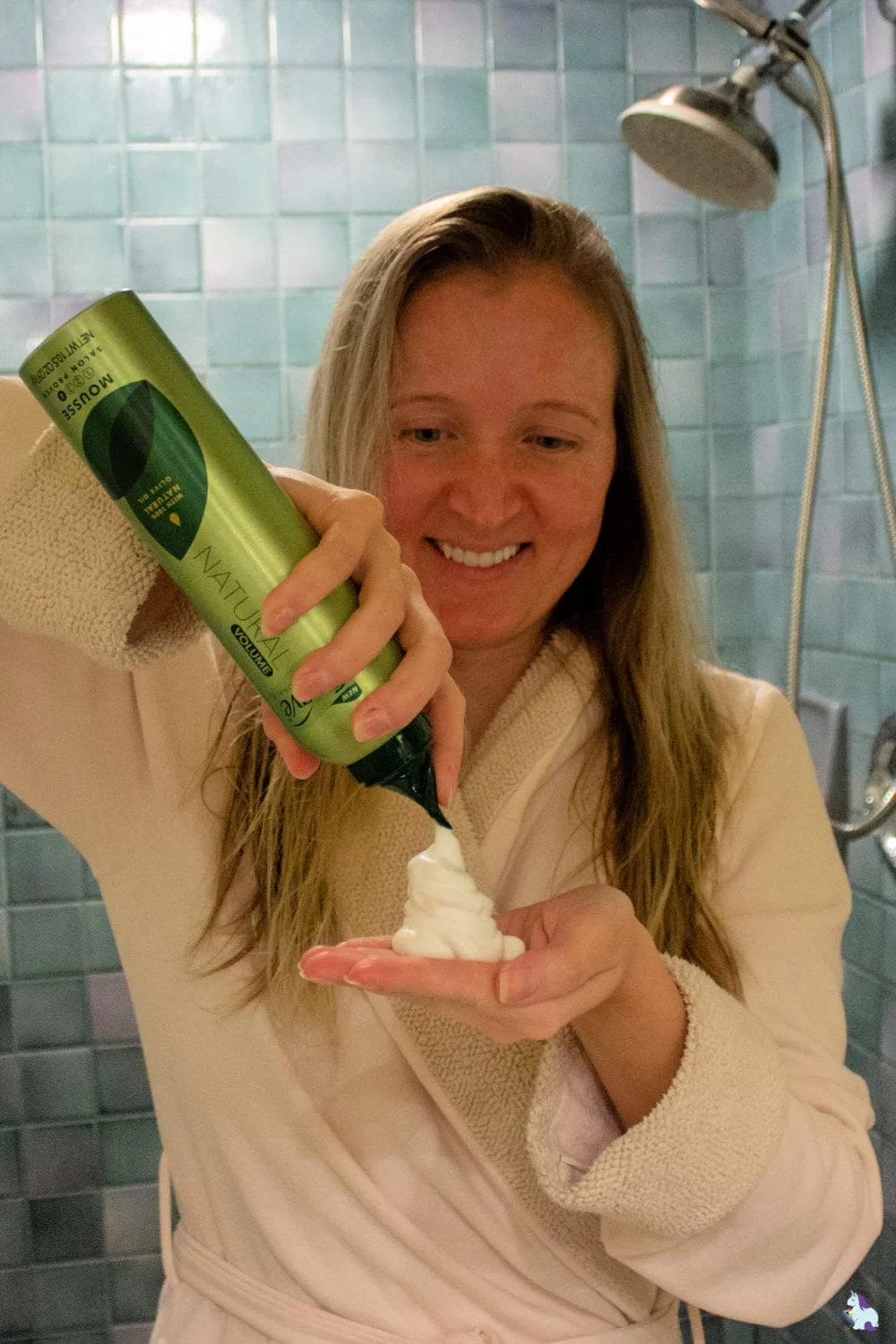 Suave® Natural Volume Mousse with Olive Oil
I'll be the first to admit that I was skeptical about this product. My hair often defaults to limp and flat, so the thought of putting olive oil on it screams greasy nightmare. However, I know it needs moisture with the maddening dry and static-y air, so I gave it a try.
To my shock and amazement, my hair responded perfectly to this product. I massaged a handful of the mousse into my damp hair, then used a blow dryer. I had no issues with static and it was full of volume all night!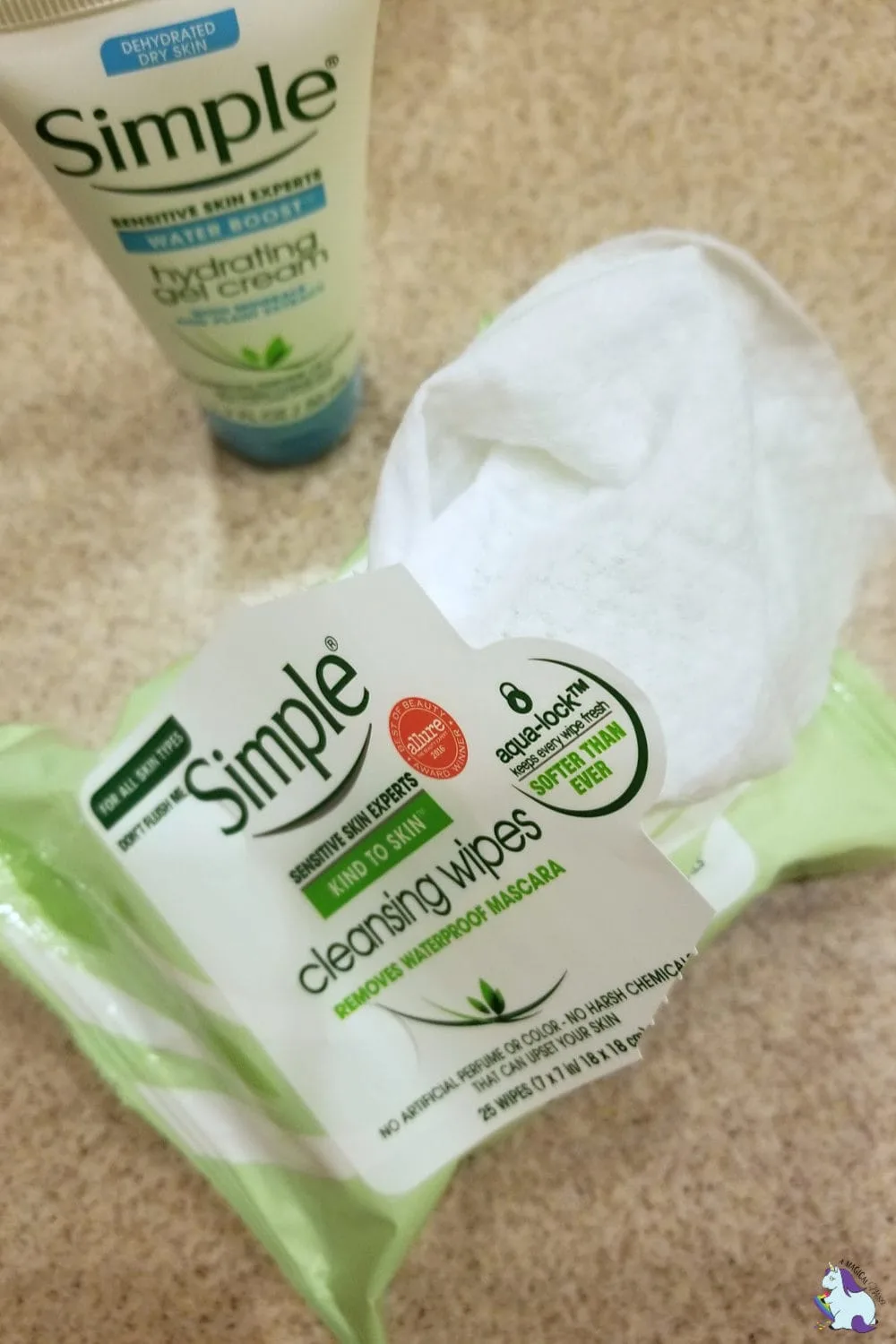 Simple® Cleansing Wipes
After a long day, laziness is my skin's worst enemy. I often fall asleep without washing my face and wake up with nothing but regret. With these "Kind to Skin" wipes, it's so easy to get all my makeup off and feel fresh before bedtime. As promised, they really do remove waterproof mascara, too!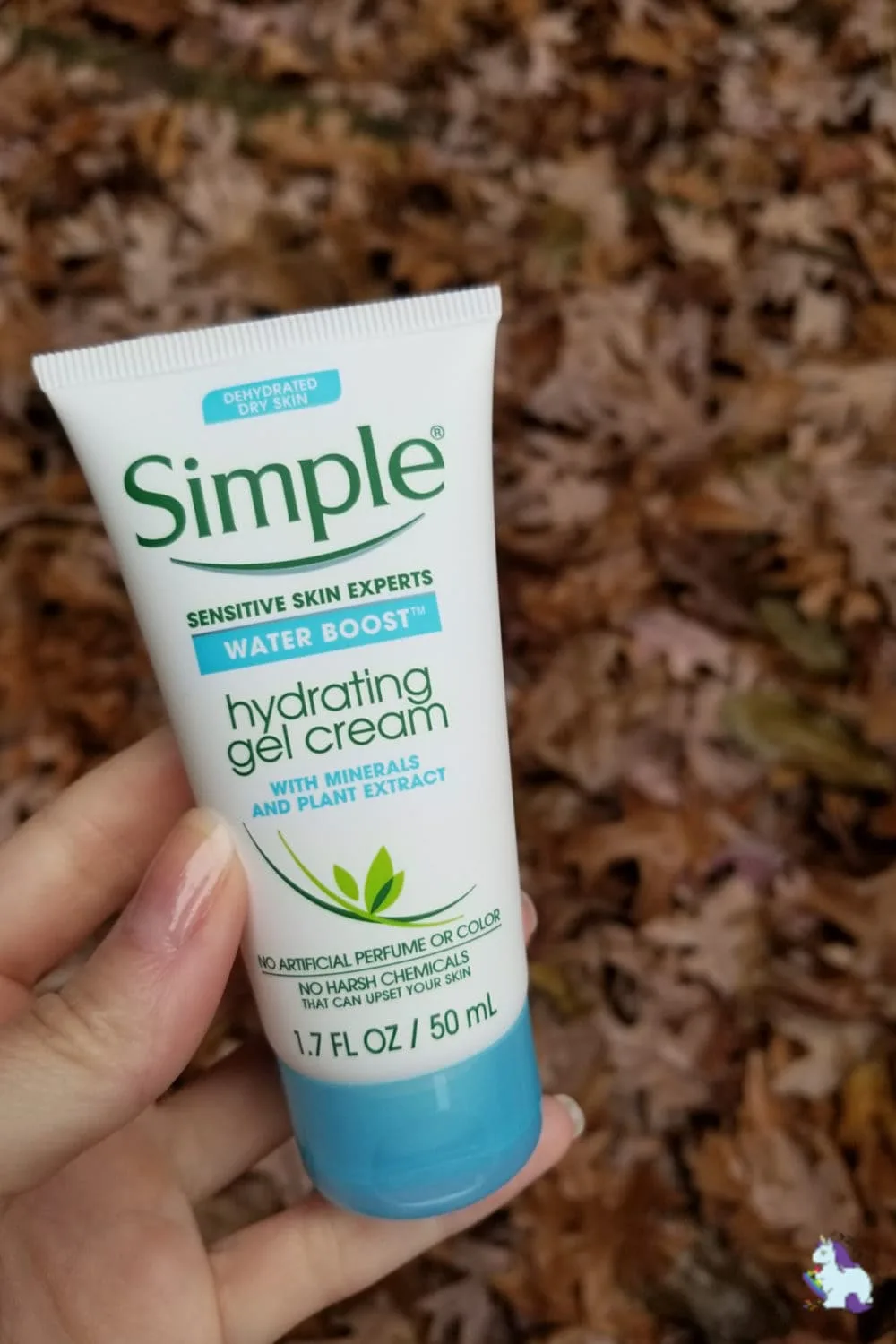 Simple® Hydrating Gel Cream
Fall and winter air seem to create a desert on my face, despite my otherwise oily skin. Finding the right moisturizer for combination skin can be a real challenge. However, this Hydrating Gel Cream is magical.
It's light enough for under makeup and feels wonderful to use overnight on its own. You can feel the Water Boost as soon as it hits your skin—it's like water crashing over dry sand … I guess I really do miss the beach.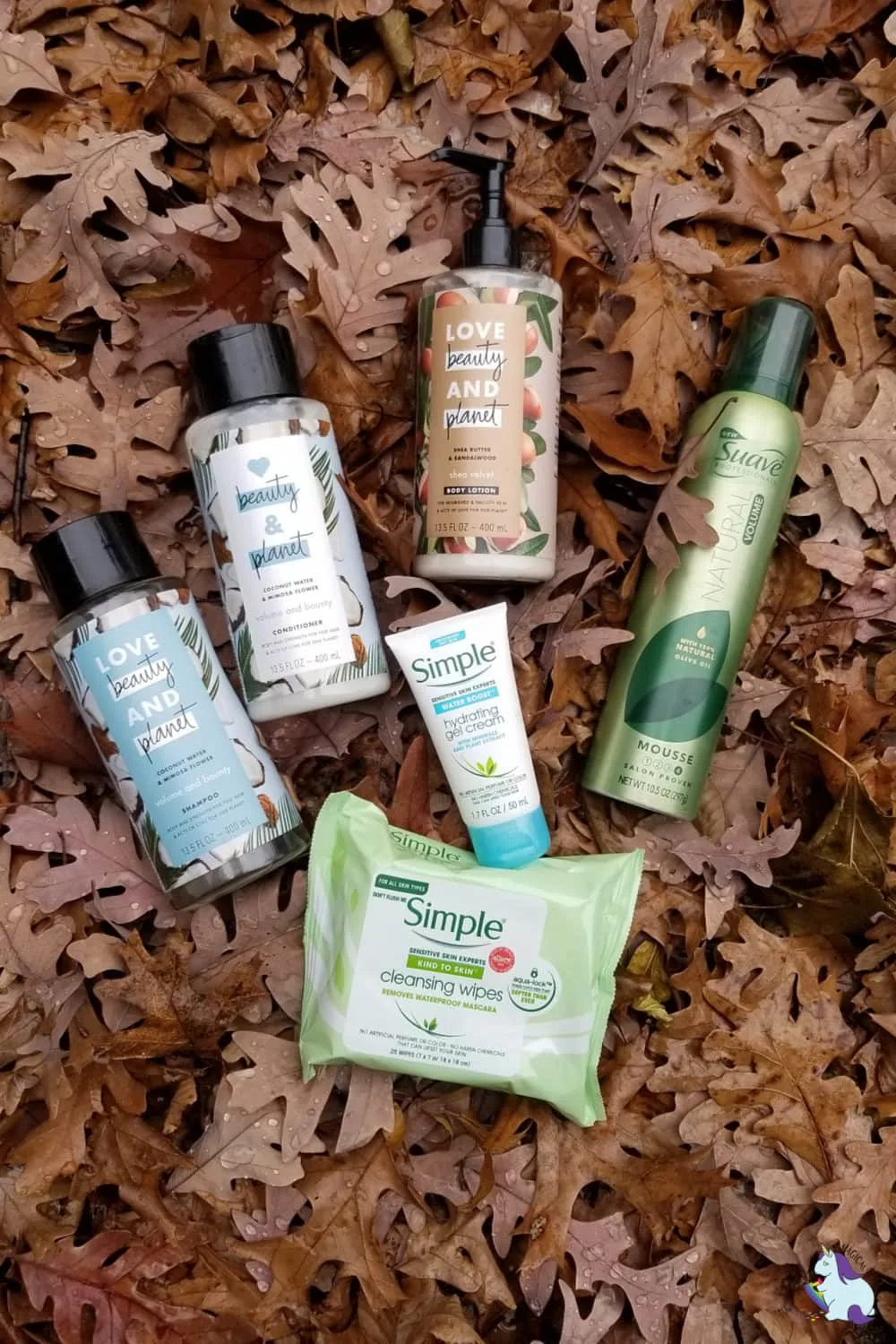 Rewards Program and Sweepstakes
When you spend $20 on Unilever Personal Care Products, you can choose $5 in rewards after uploading a quick photo of your receipt.
You can also enter for a chance to win awesome beauty prize packages. Each week, one winner will receive a $150 gift card for their participating store and a $250 gift card for a fall beauty or fashion shopping spree! (Purchases must be made between 9/1/18-11/30/18.)
What are your favorite fall beauty products? Have you tried any of these yet?