Post sponsored by Mirum. Opinions are 100% my own.
When you're wearing a lot of hats and fighting to be as productive as possible, the last thing you want is a lagging laptop.
Humans, in general, are busier than ever. Technology has trained us to decrease our patience and attention spans. Thankfully, new tech continues to deliver faster speeds without impossible price tags.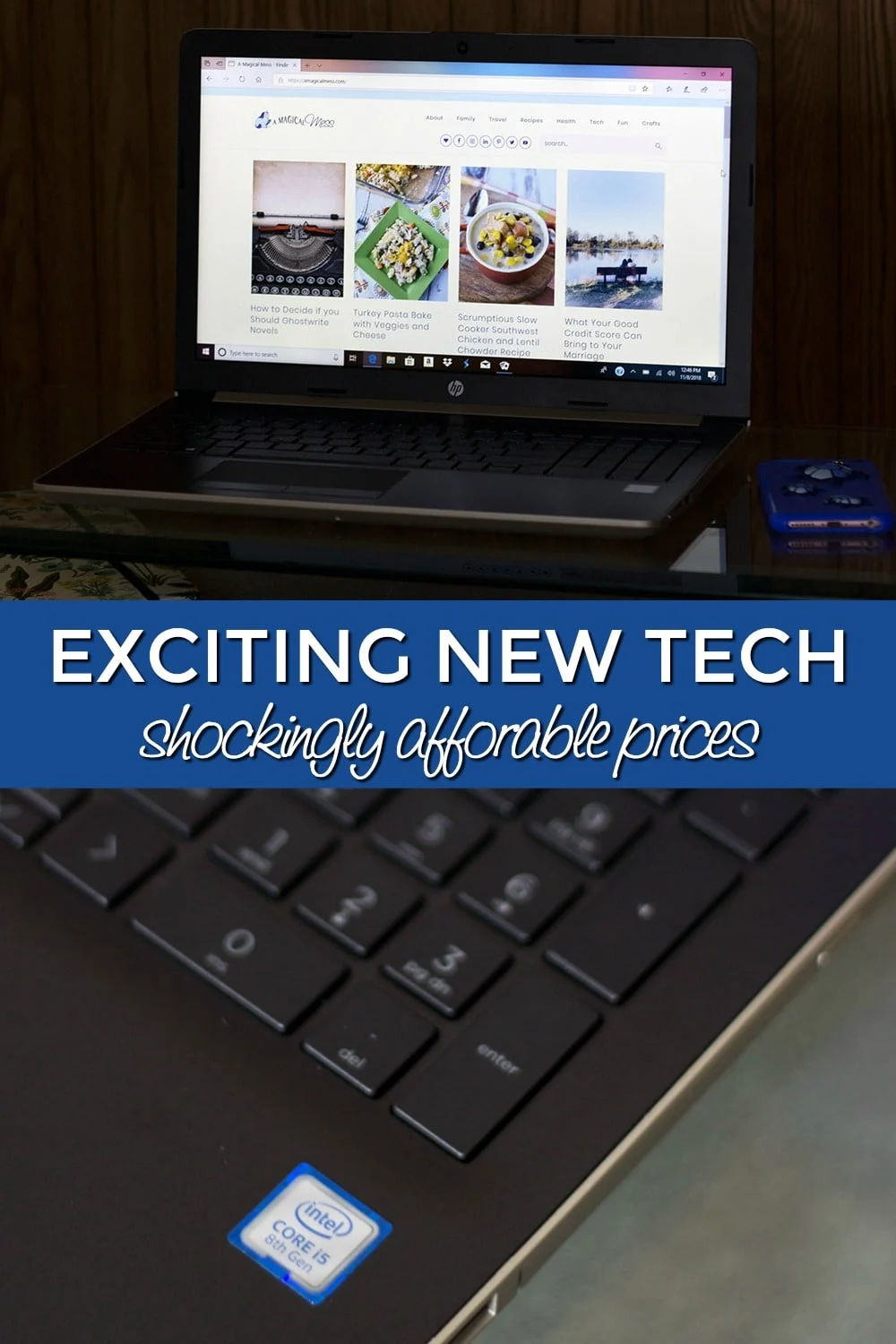 Whether you're running a business from home or organizing your family's packed schedule, you need a control center that keeps up. I'm excited to share my experience with an HP laptop powered by Intel® Optane™ Memory and let you know how you can score one at a fantastic price.
What is Intel® Optane™ Memory?
Let me explain this in the simplest way possible since that's the only way I understand it. Intel® Optane™ Memory is a new breakthrough in storage and memory. It's a combination of building blocks that provide game-changing results that were thought to be decades away. It's Intel's first major breakthrough in storage and memory in 25 years.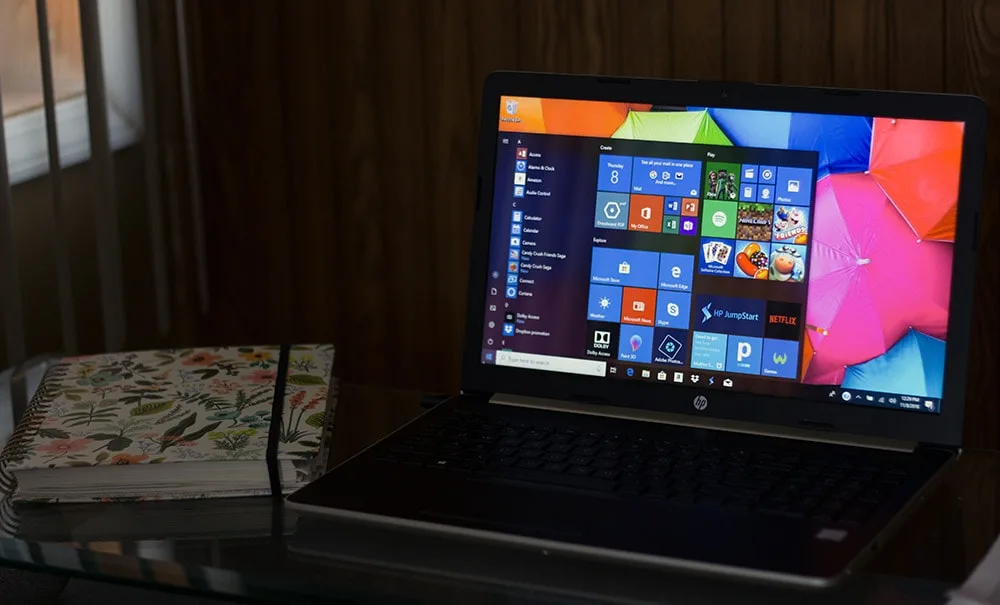 If you are anything like me, you might get lost in the overly technical explanation of this breakthrough. It's a bit like turning on a lightbulb – I don't need to know how it works, I just want the light to go on when I flip the switch. Similarly, I want my laptop to seamlessly keep up with my workload without requiring me to know what's going on with the components.
Important note: Intel® Optane™ Memory system acceleration does not replace or increase the DRAM in your system.
Why do we Want Intel® Optane™ Memory?
==> It's smart: Intel Optane Memory learns your habits, so it knows where to focus its energy. Using storage acceleration, the system notices your patterns and hits the gas on the tasks you frequently perform.
==> It's fast: Shorter boot time, faster app launches, and less wait times while you check items off your list. Even the battery charges quicker.
==> It's personal: The system gets to know you to enhance your experience. From gamers to content creators, Intel Optane gathers the data to load what you need faster.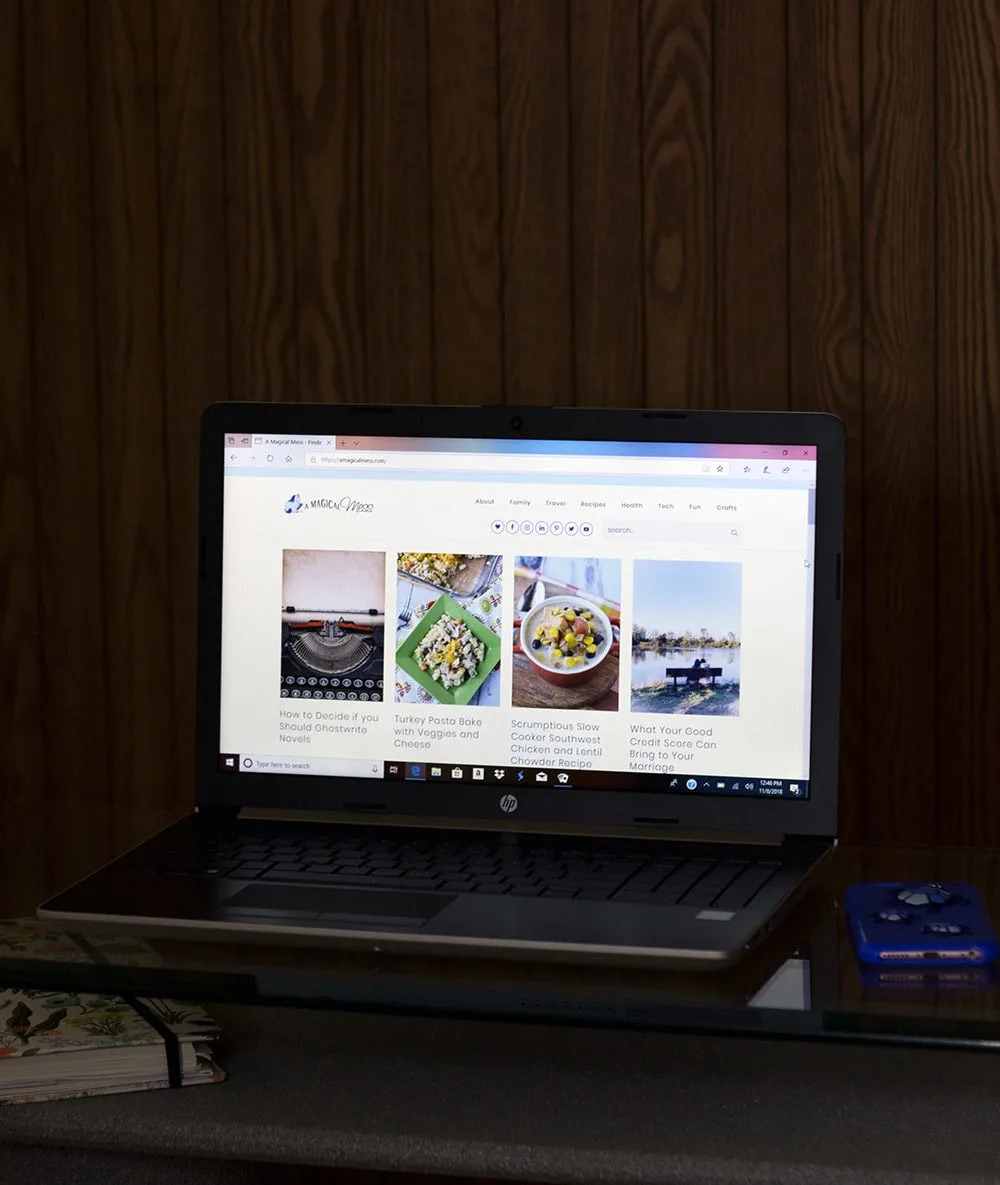 About the HP Laptop
I have the 15″ HP Laptop powered by Intel Optane Memory. Here are some of the features it includes:
8GB RAM
2 TB storage
Touchscreen
Windows 10
Backlit keyboard
Available in 6 colors – Natural Silver, Pale Gold, Twilight Blue, Maroon Burgundy, and QVC exclusive colors – Iridescent Rose Gold and Iridescent White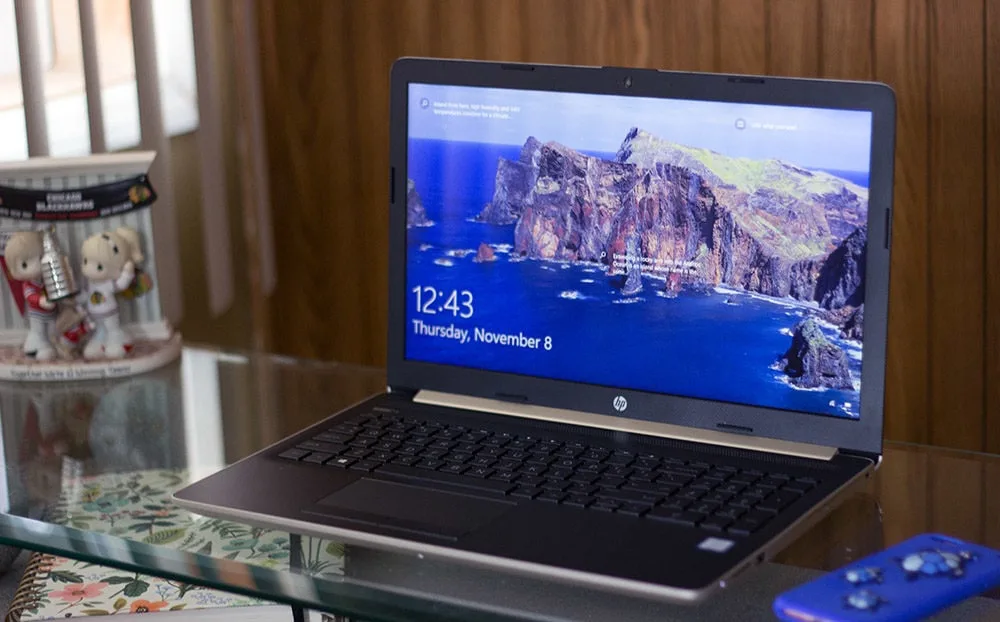 Pre-Order and Save on QVC.com
Get your own HP Laptop for a gift to yourself or others. From 11/17/18 – 11/24/18 you can pre-order a laptop on QVC.
Tune in to the live event on 11/24.
There will be a deal on the price, 6 months no interest, and free shipping during the pre-order dates!
As a person who works from home full-time and spends an extreme amount of hours on a computer, I can appreciate the performance of this laptop. What shocks me the most is the price at which you can purchase this innovative new technology.
Typically, the newest innovations are at the heftiest of price tags. It's a common thought that you need to shell out thousands to acquire a fast and efficient computer. This HP PC disproves that theory. For under $600 you can have a responsive laptop that learns what you need just in time for the holidays!
More Gadgets and Tech
Who in your family has a laptop on their wishlist?