Since we made the switch our entire house smells better and so does THE CAT! The concept behind the Tidy Cats Direct monthly litter box service is so simple; I can't believe it hasn't been done sooner.
Now, with their LightWeight 24/7 Performance clumping litter, it just makes so much sense it hurts. It hurts because I wish I wouldn't have spent so much time in all the years of caring for cats battling reeking plastic and experimenting with different cleaning techniques that all failed anyway.
This post was sponsored by Tidy Cats as part of an Influencer Activation for Influence Central, and all opinions expressed in my post are my own.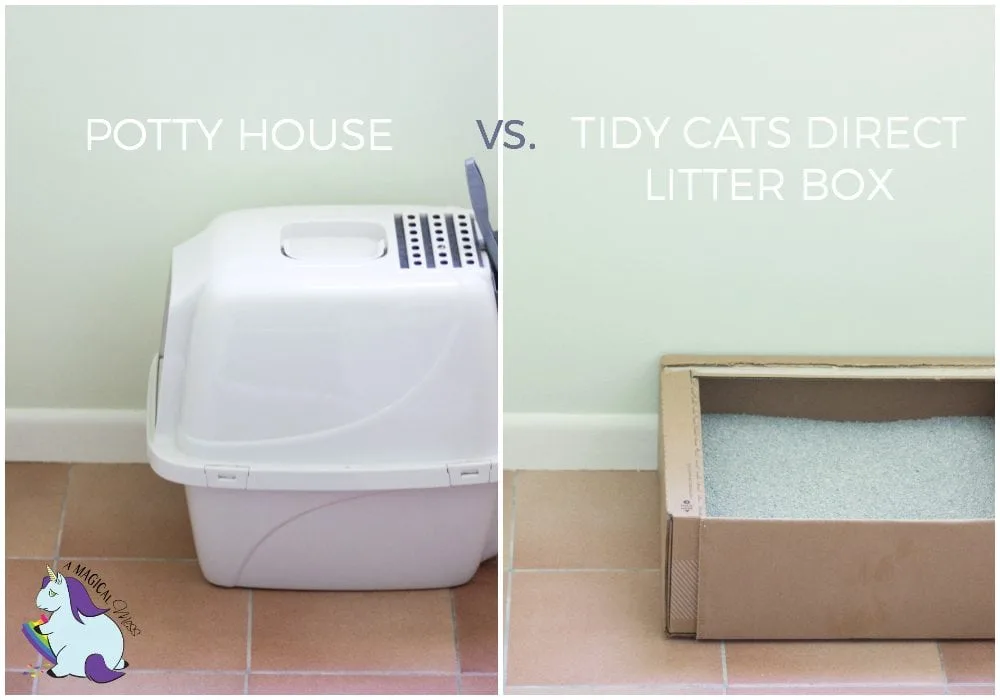 Litter Box Service
First, I'd like to be very clear–a subscription is not required. As an Amazon Prime member, I subscribed to save an additional 5-15% each month. But you can also make a one-time purchase as often as you deem necessary.
Each disposable Tidy Cats Direct box contains enough litter to last up to one month for one cat with typical use. Just open the box, tuck the flap underneath, scoop as usual, and then toss the box when you're ready for a new one.
If you've ever owned a regular plastic litter box, you know the smell that plastic absorbs? The scent of ammonia and misery? Yeah, imagine never having to deal with that again. Ever.
I can't tell you how many times I spent gorgeous summer days scrubbing, hosing, and soaking stinky litter boxes trying to get rid of that stench. I'd coat them in baking soda, create all sorts of chemical reactions with vinegar and other chemicals in an attempt to rid us of the evil.
I'd eventually just cave and throw them away or add litter anyway and hope no superhuman sniffers came to visit.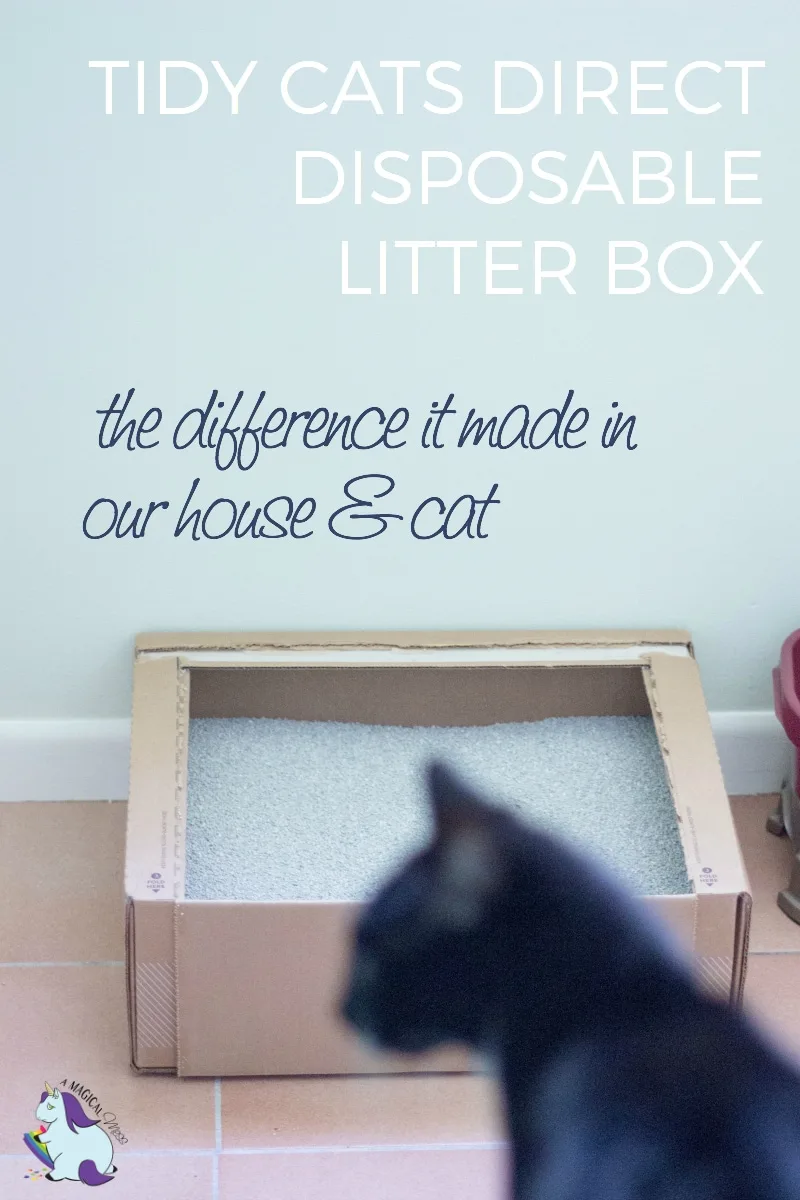 Because that chore is deemed an outdoor job for obvious reasons, this meant trying to stick out the winter months without having to scrub or soak the litter box. I'm so blissfully happy to say that those days are over!
Tidy Cats Direct
Not only does the house smell better, but even Stewie is boasting a whole new fresh aroma. He used to have to fully submerge in his potty house to take care of business. Now, he can remain untainted by the stink and is so much happier because of it.
He's still figuring out how to bury his digestive accomplishments. We've used the confining "house" for so long; it's like he forgot how to properly cat. I have hope that he'll figure it out again soon.
You can buy Tidy Cats Direct online at Amazon.com (Subscribe & Save-eligible), Chewy.com, Walmart.com, Target.com, Meijer.com, Petco.com, and Store.Purina.com.
How will this litter box service improve your household?