Start making a plan with summer bucket list ideas for kids before they get out of school. Time goes by so quickly that it helps to have a rough schedule of things to do before the summer just blows by.
Take the time to make those memories and enjoy the weather. The activities don't have cost a lot either, get creative and add your favorite things to do to this list.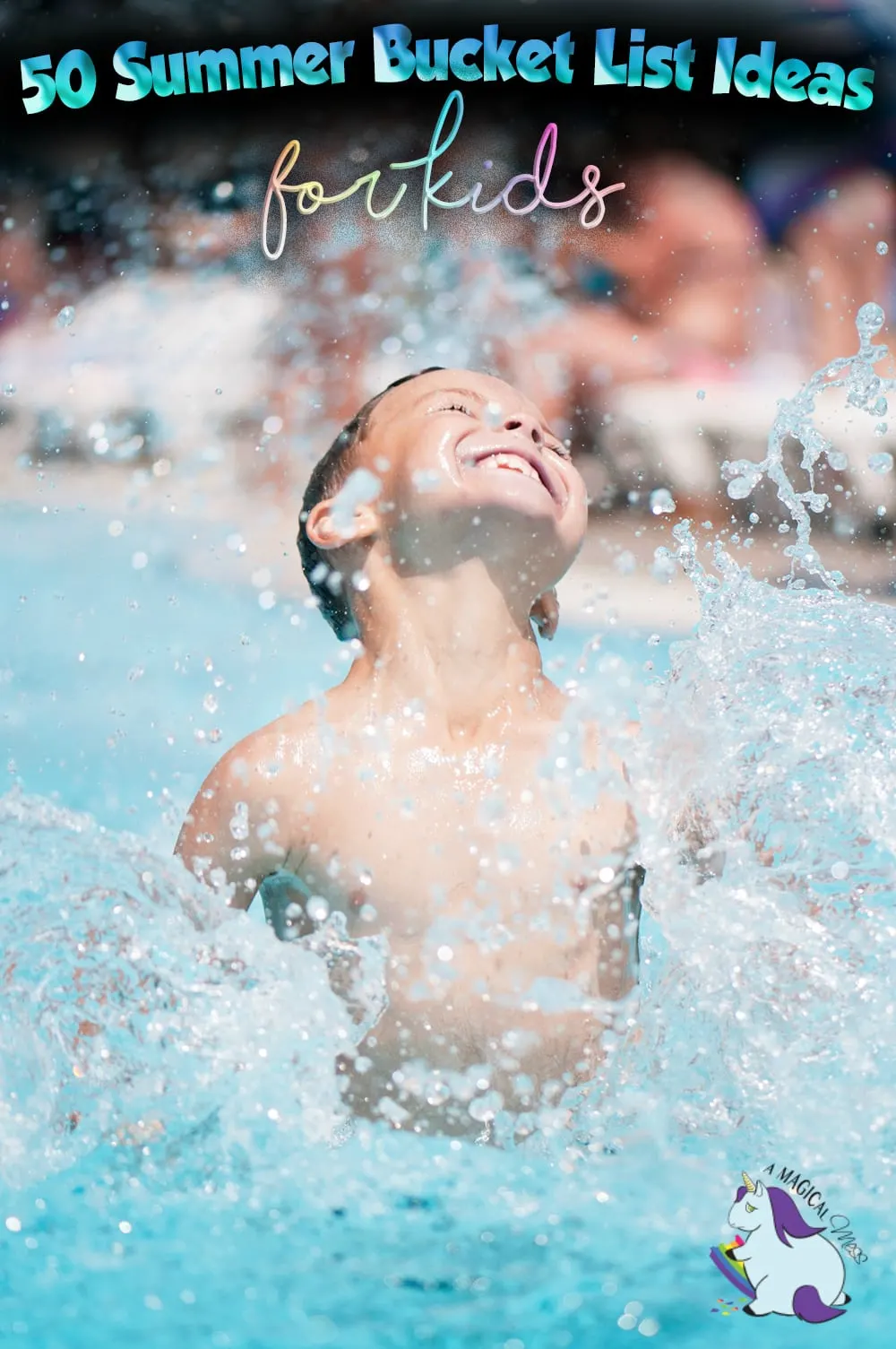 50 Summer Bucket List Ideas to Plan with the Kids
Get the kids involved. Let them pick out their favorites to add to their summer vacation checklist. You can even make them a real list so they can check things off as they go.
Take lots of pictures and maybe even make a scrapbook once summer is over. If you do this every year, your kids will end up with quite the collection of memories to look back on for years to come.
Make s'mores
Go on nature hikes
Feed the ducks
Visit your local zoo
Grow a plant from a seed
Grow a garden full of produce
Make cookies for neighbors
Have a water balloon fight
Go fishing
Watch the sunrise with a breakfast picnic
Have a slumber party
Make homemade pizzas
Have a family game night
Drink rootbeer floats
Go to the fair
Visit a farmer's market
Complete a puzzle
Create a time capsule
Make tie-dye shirts
Have a movie marathon
Stargaze
Fly a kite
Play with sidewalk chalk and sidewalk paint
Complete a paint by number or paint on canvas
Play in the sprinkler
DIY mani-pedi at home
Have a spa day at home
Make a lemonade stand
Get ice cream from the ice cream truck
Swim at two different pools
Go to a water park
Watch a puppet show
Visit a waterfall
Build a sandcastle
Participate in a hula hoop contest
Ride on a boat or jet ski
Look for animal prints outside
Melt ice cubes on the sidewalk
Go berry picking
Make homemade ice pops
Create crafts from Pinterest
Have a marshmallow fight
Volunteer
Learn to sew
Learn to knit
Have a silly string fight
Go to a carnival
Take a day trip
Hit up a garage sale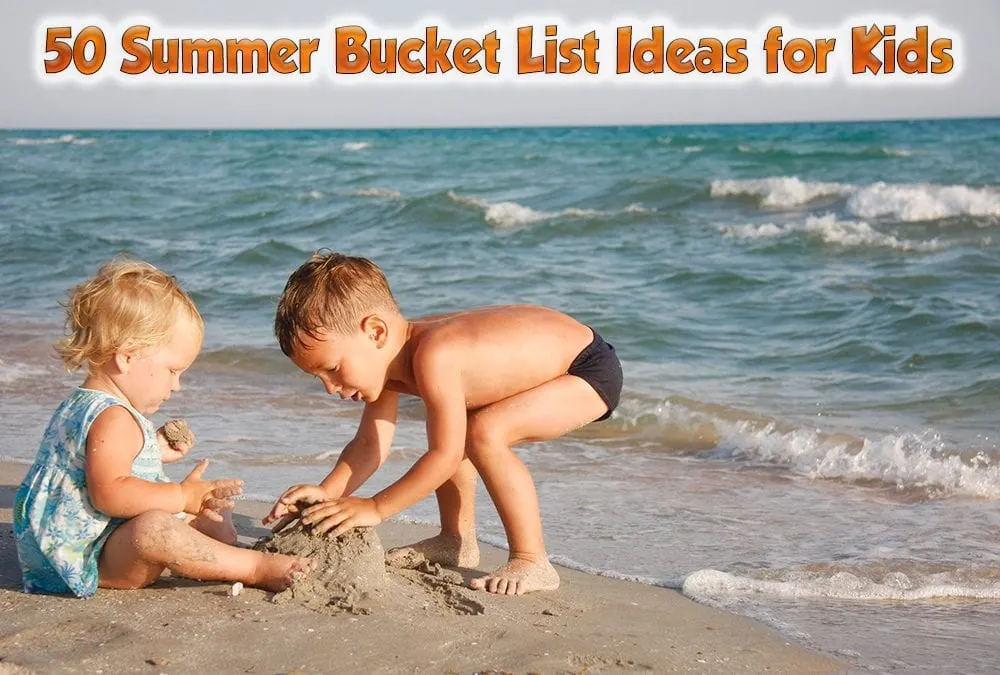 What will you add to your summer bucket list for kids?