This story was made possible by Kia and the luxurious 2018 Sorento. All opinions remain my own.
It was a hot summer day, and I realized change is magical. It's also violent, painful, and scarring.
With our water bottles filled to the brim and hiking shoes laced tight, my sister, Jen, my daughter, Chesney, and I climbed into the 2018 Kia Sorento to begin our journey to Utica, IL.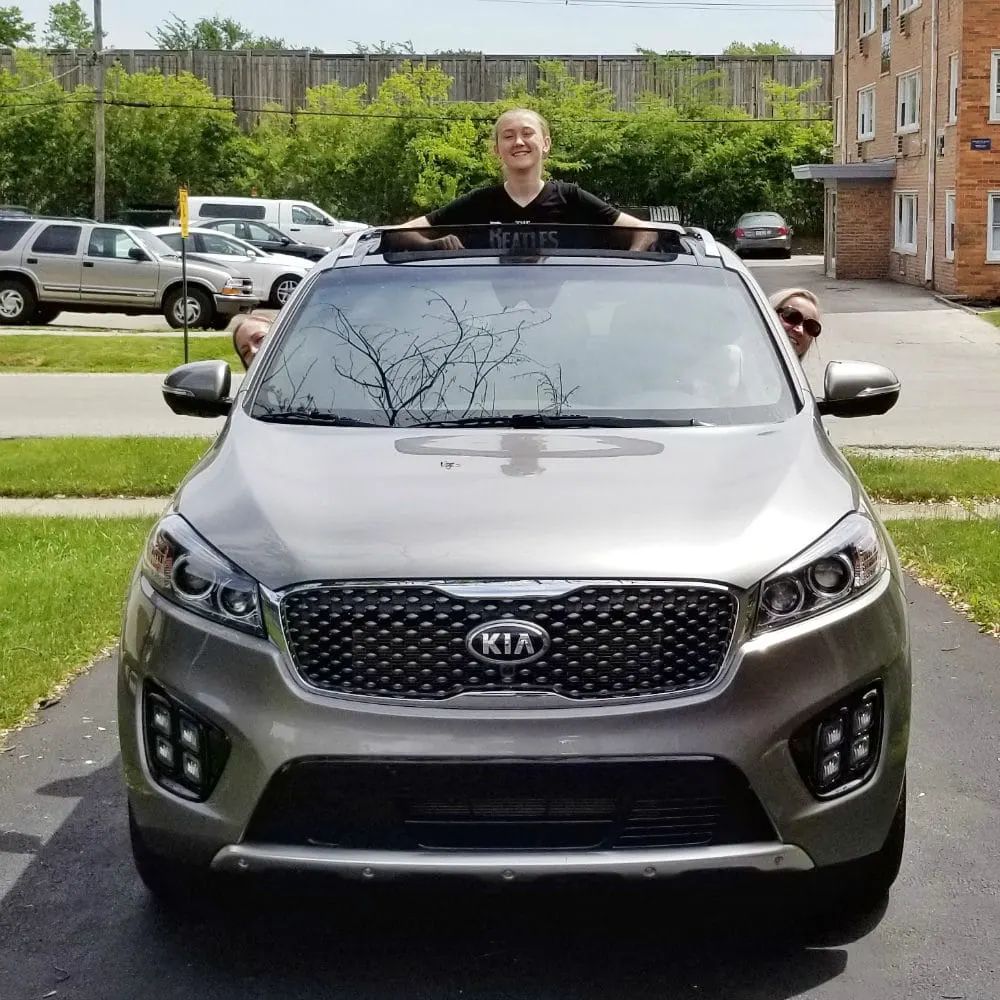 Road Tripping in Illinois
If you blink more than twice while driving south on IL-178, you'll miss the tiny village of North Utica–commonly referred to as just Utica–a town populated by less than 1,500 people. Established in 1852, Utica consists of adorable and historical storefronts and buildings. As you leave the one-block town, you'll see charmingly strange shops along the sides of the road, before crossing the lofty truss bridge over the Illinois River.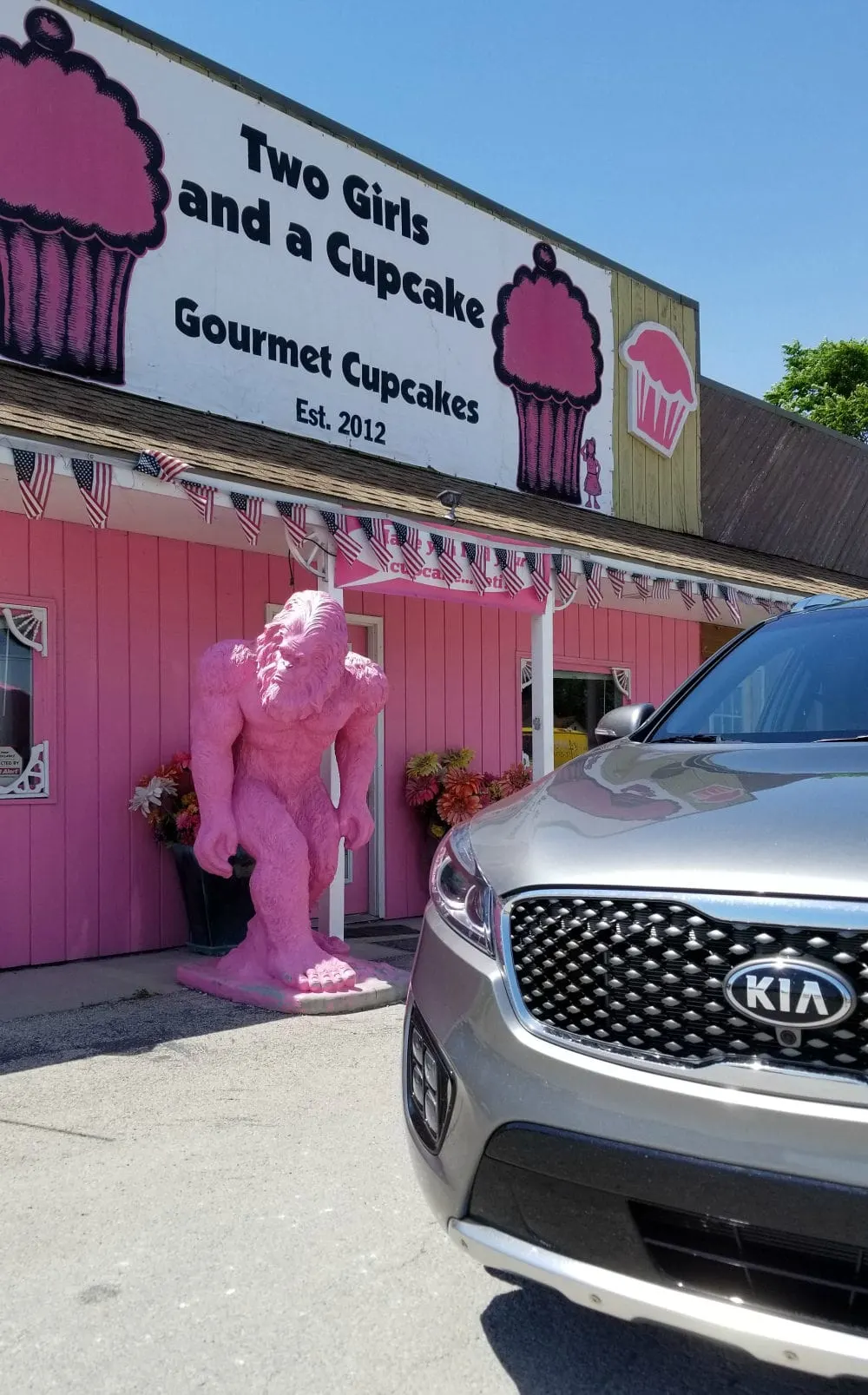 Just over the bridge, a left turn brings you to the Starved Rock State Park entrance. However, our particular journey would take us right and into the entrance to Grizzly Jack's Grand Bear Lodge–our home for the next three days. Jen owns a vacation villa on the property, and it's the ideal abode for peace and creativity.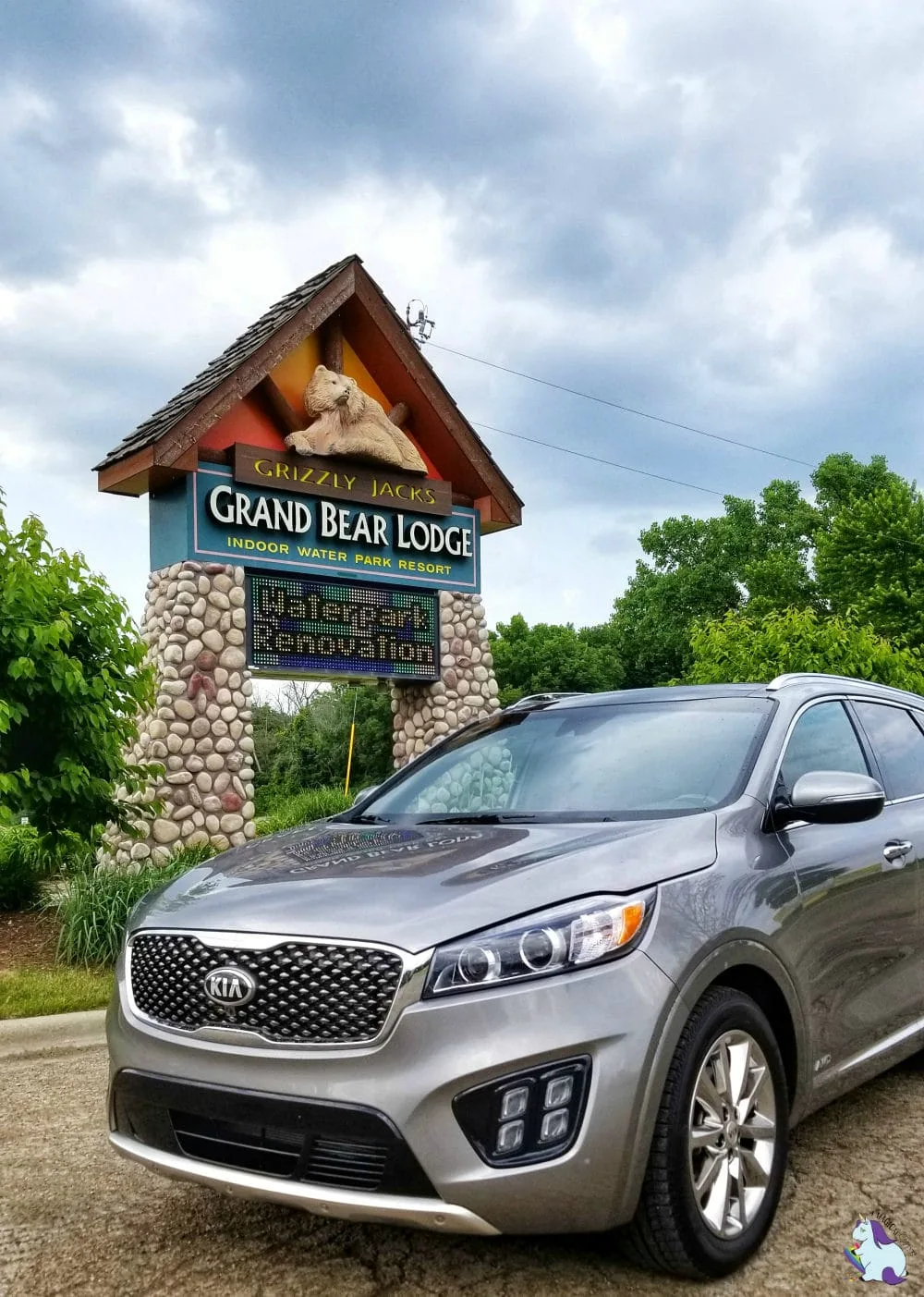 The automatic liftgate of the Sorento opened, we unloaded, and then began neatly putting all of our possessions and gear into the villa. We were greeted with a fantastical surprise, as a gorgeous peacock couple provided nature's welcome.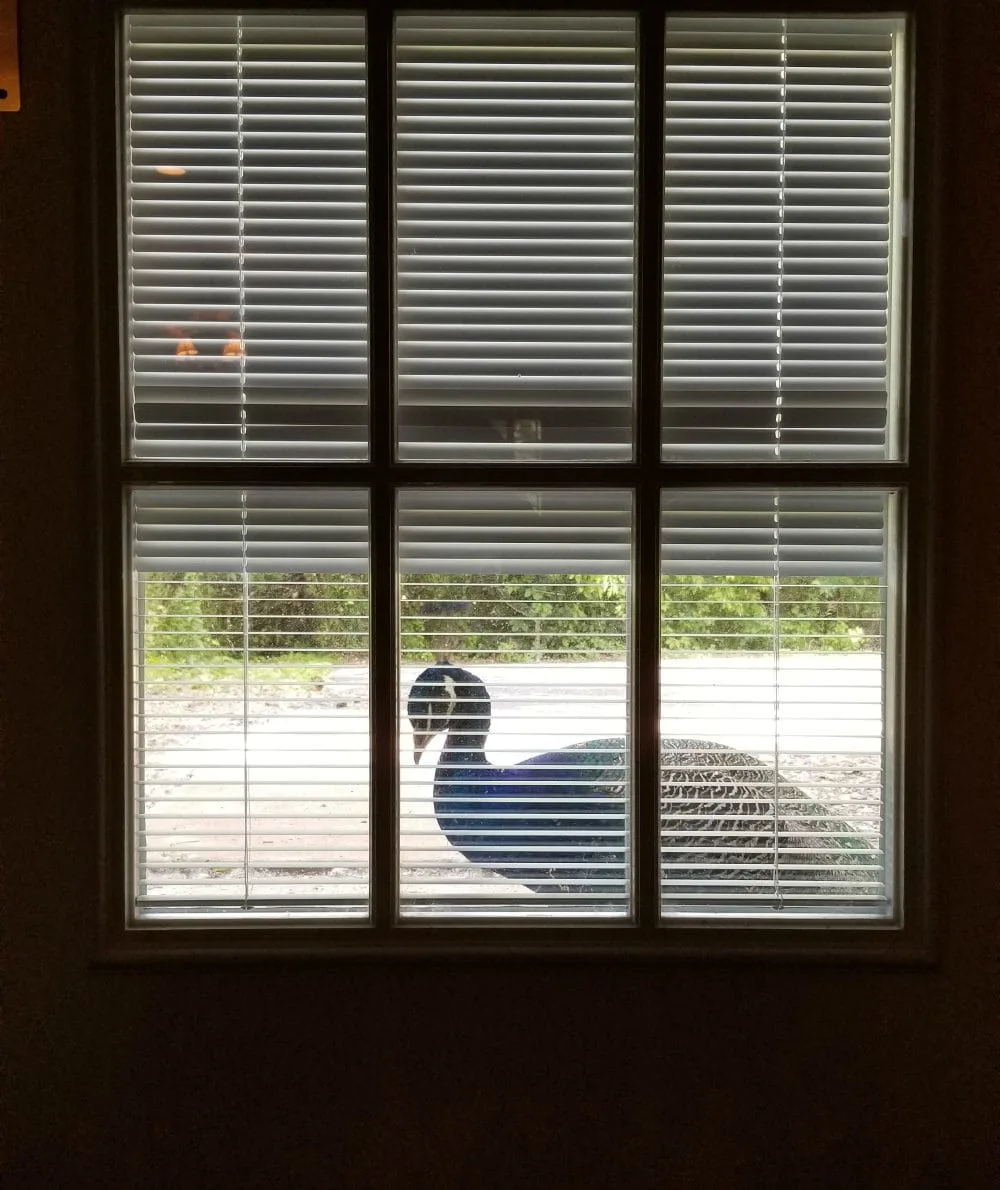 With plenty of daylight remaining and camera equipment ready, we set off to explore Matthiessen State Park–just five minutes from our home base. We parked the trusty Sorento under a shady tree, applied bug spray, re-tied our shoes, and descended the burly, wooden stairs behind a life-sized Lincoln Log Cabin.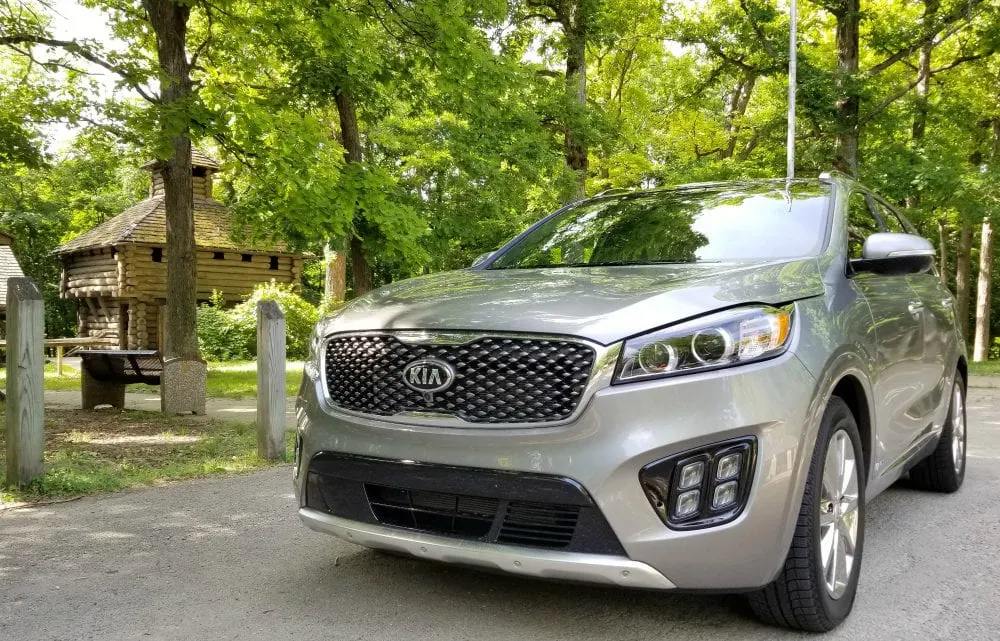 Matthiessen State Park
The temperature cooled with every step, leading us deeper into the canyon–shielded on both sides by sandstone layers, bright green moss, oak and cedar trees–until we found ourselves quite comfortable with the light breeze at the bottom.
There are unmistakable footpaths and human-made stepping stones along much of the hike, but it's easy to find yourself searching for a good foothold. The area is riddled with evidence that this peaceful, babbling brook has, at times, turned into a screaming rapid, disrupting everything in its path.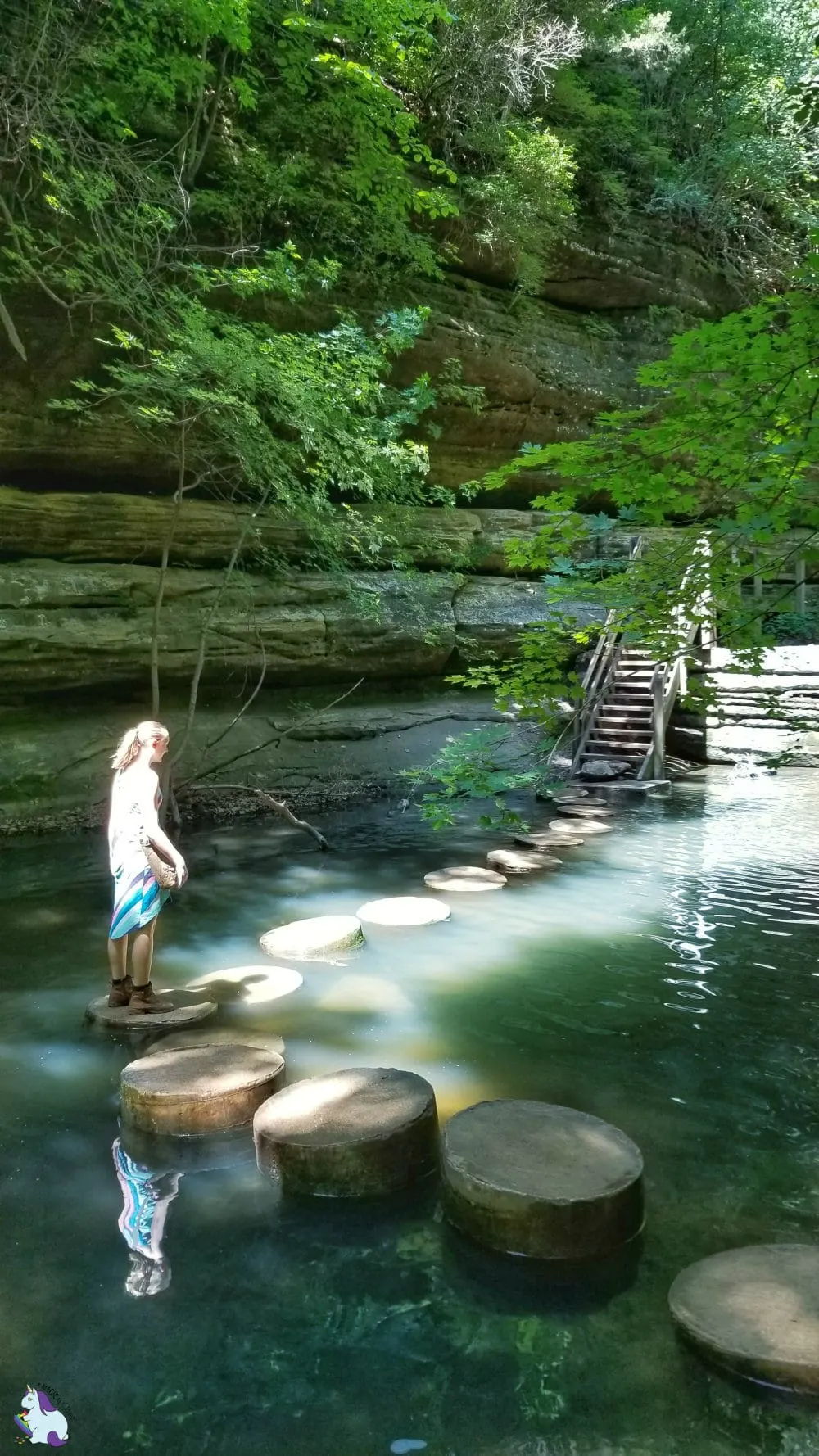 It was while I was craning my neck to gaze upon the breathtaking rock wall peaks that I realized we're walking in nature's wrinkle–a line carved into mother earth's surface over time. This is something only age can create.
Aggressive shifts in weather repeatedly cause the water to freeze, creating cracks in her tough exterior. As the harsh seasons relent, warm summer waters wash away the signs of pain and reveal the beauty underneath.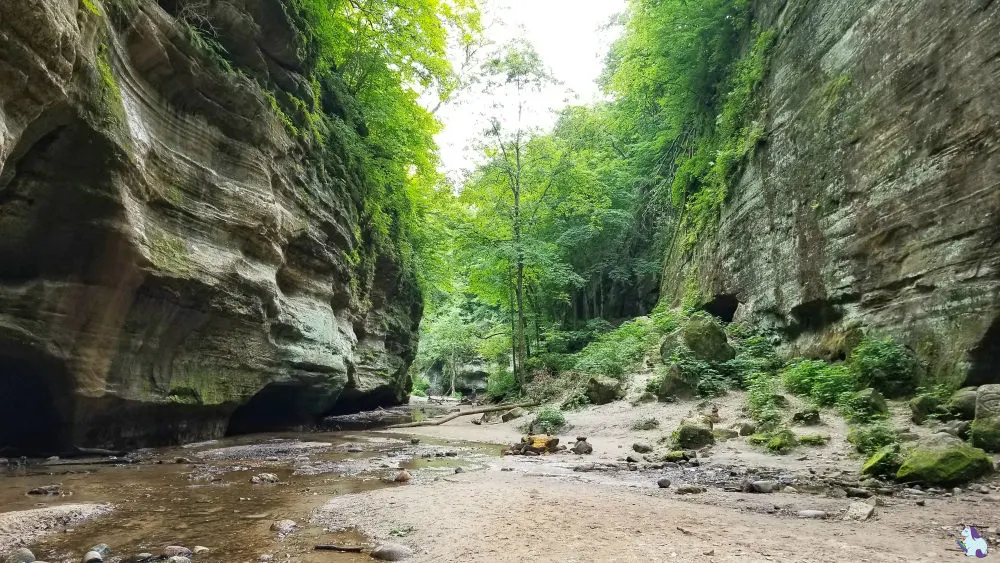 I looked at my sister, then my daughter. Jen has visible signs of her life struggles, but she's no less beautiful than my daughter, who's still unscathed by time and experience.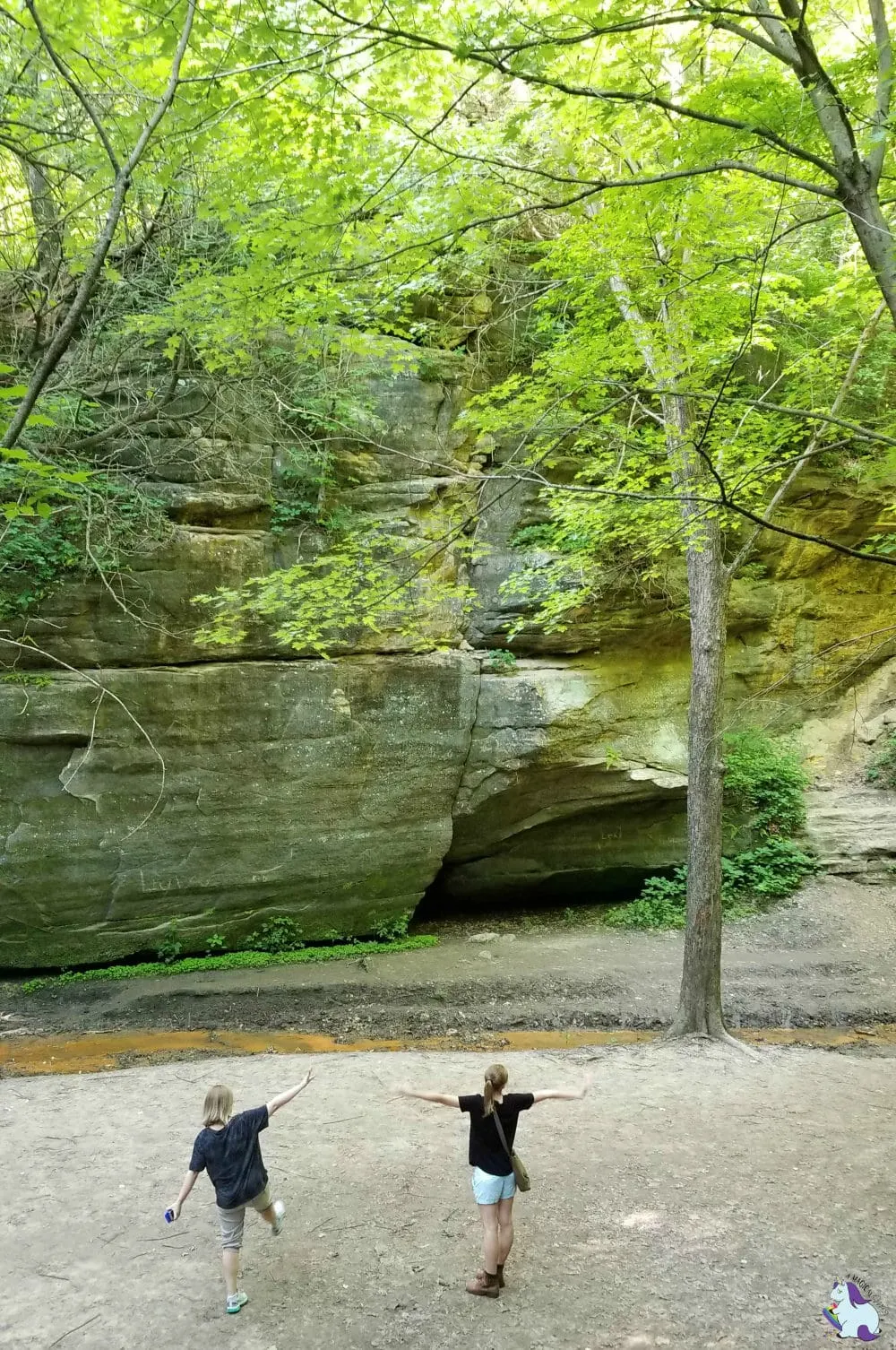 Where Jen hesitated, Ches leapt across the stones in the riverbed, much like their own thoughts. Untarnished by life's erosive moments, Ches is trusting and free–her mind flowing like fresh rain. My sister's emotional scars created questions with every footstep, forcing caution and extra care.
As I watched these two explore with wonder, their differences didn't make me sad. Instead, I found myself rather grateful. I was seeing past time and events unfold like a flashback. Much like the striations in the glistening mineral-laden walls telling their story, my daughter and sister were telling theirs as they hunted for waterfalls.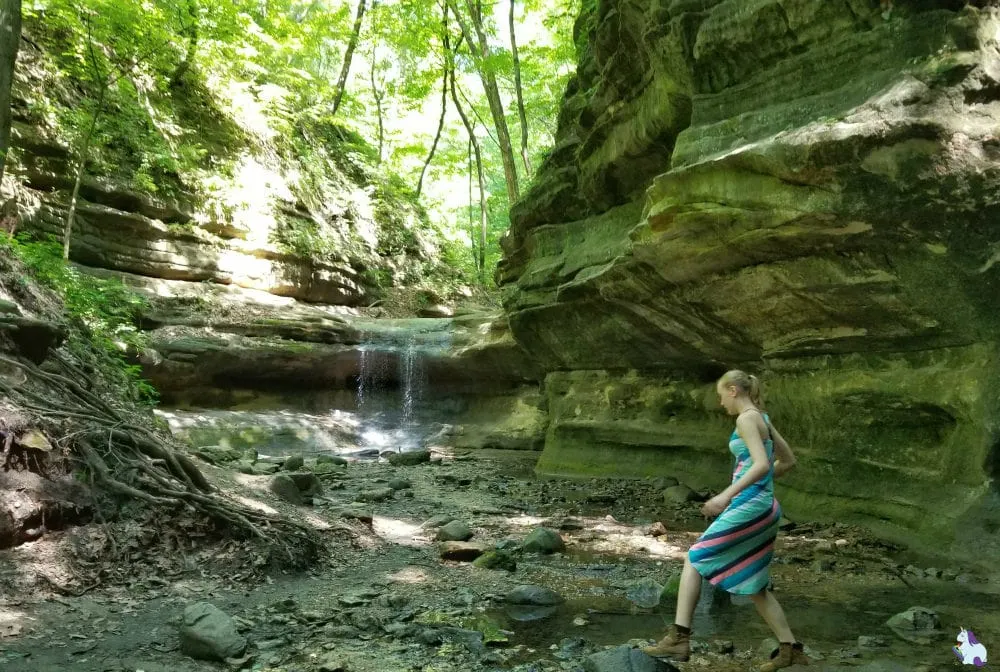 Change is Wonderful
I walked along, pondering the realities of age, wisdom, appearance, and my own definition of myself. Throughout my life, I've been presented with many challenging moments. As thoughts revealed understanding and acceptance, I've never had more respect for the lines on my skin and scars in my mind.
We didn't listen to music while driving home. Instead, we sat for long moments in silence and reflected on the beauty we discovered while catching waterfalls and of our time spent together, which was long overdue.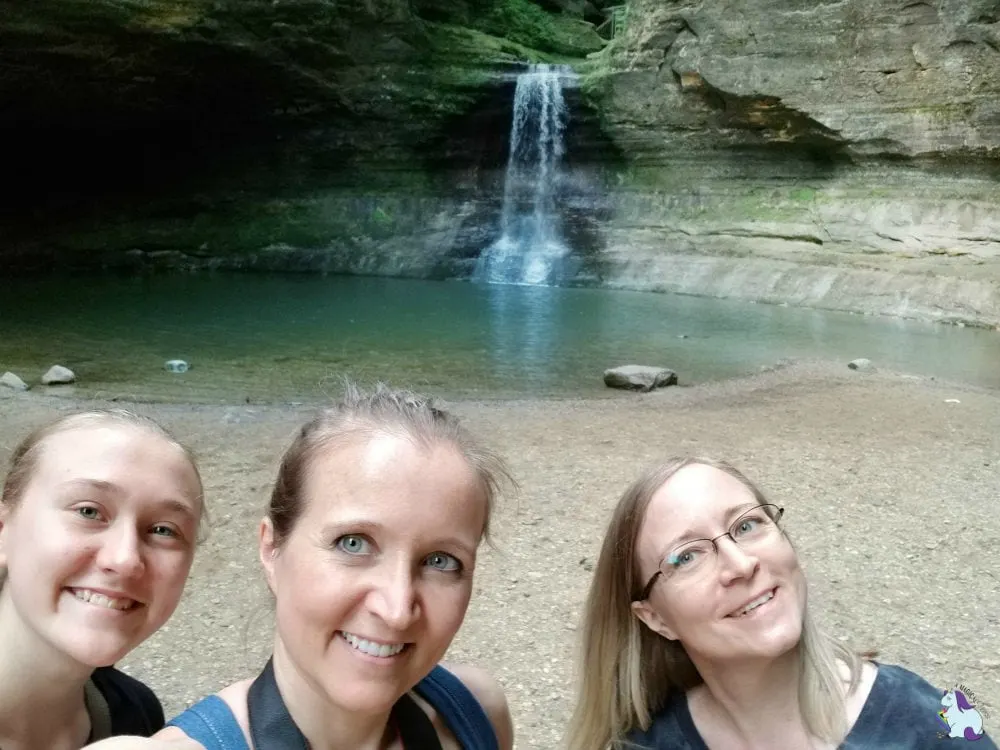 While experiences like ours can be accomplished in a number of ways/settings, the road trip provides an opportunity to reflect, which often produces clarity. It's within those moments of clarity that uncertainty diminishes and acceptance can be achieved.
Planning your trip, packing the vehicle, and then just letting life happen can be healing, but it can also help define your path.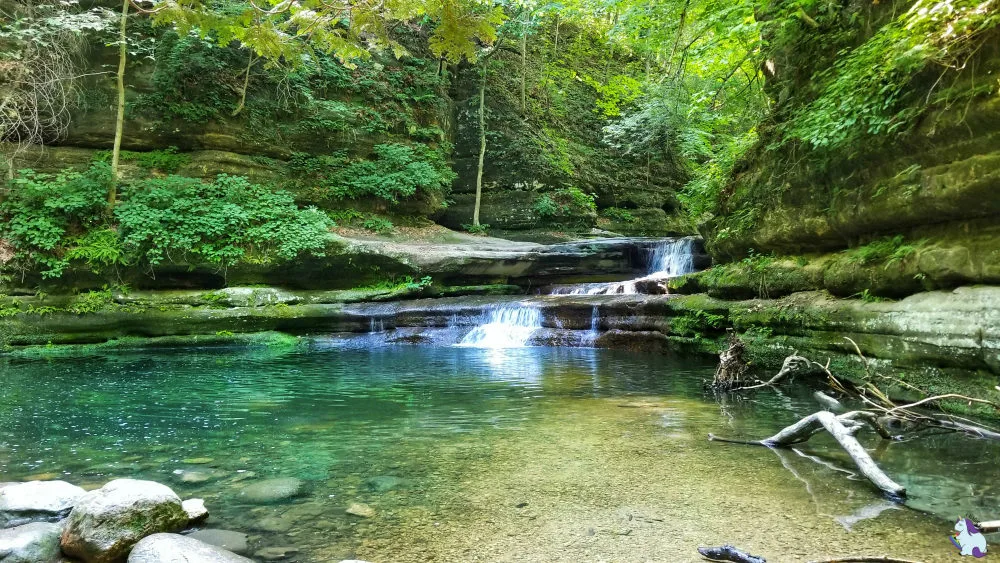 An element of that confidence comes from your companions–the road, that one song, and your vehicle. Much like a writer's table, you can establish your creative environment with a vehicle. As I sit back in the Sorento, my hands immediately begin the process of customizing my office.
Depending on the weather, I reach to either heat or cool my seat, open the panoramic sunroof to reveal nature's ever-changing ceiling, program the destination–or not, and bring the radio to life, choosing the soundtrack for my journey.
With every turn, each movement forward and backward, pages are added to my story. It's comfortably confined freedom, wrapped in safety, while being exposed to new experiences.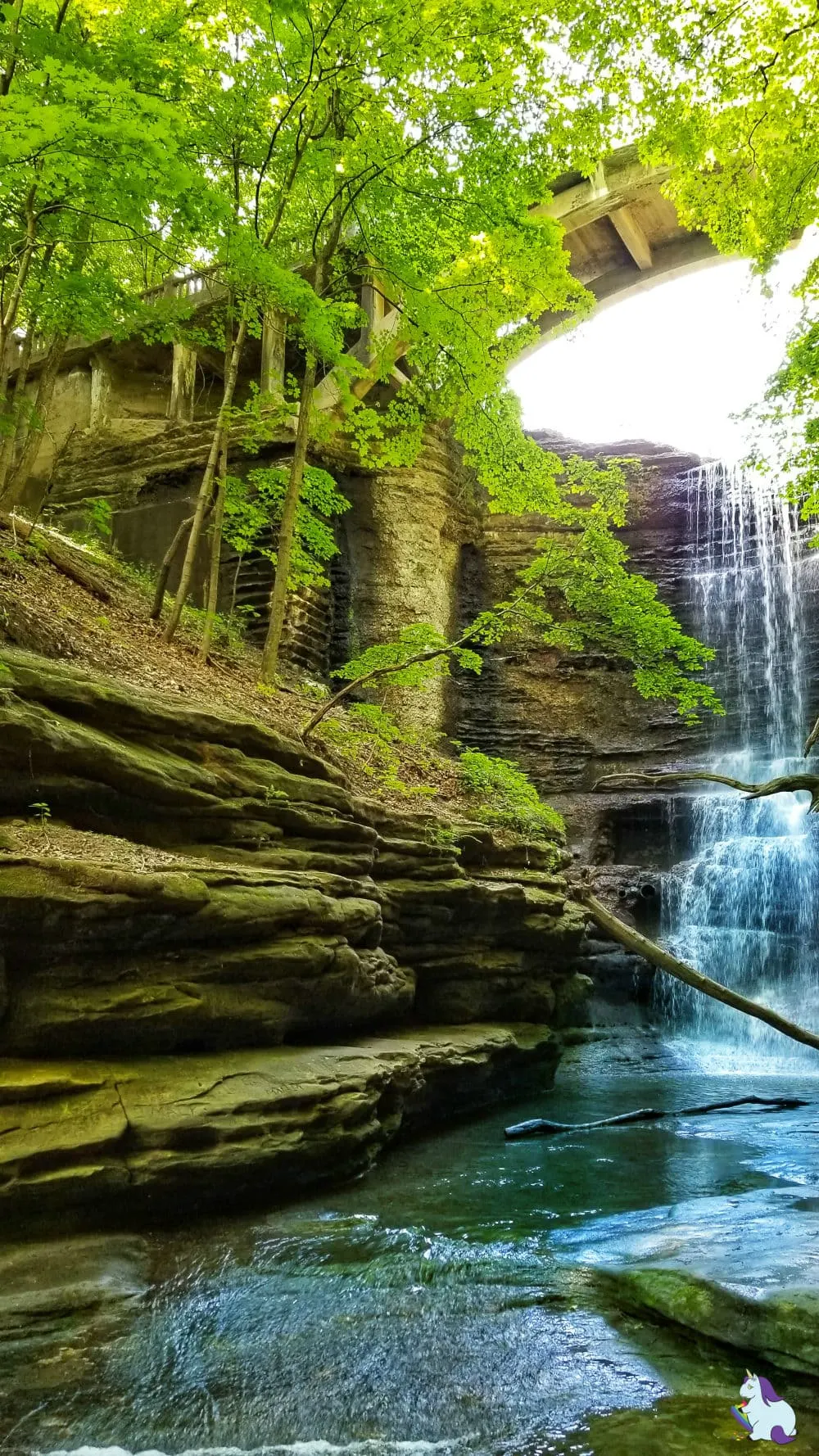 Just living means your story is being written, but allow yourself to truly experience the fullness of your journey. Find a road, trust your companion, and create a new chapter.
When was the last time you went on a road trip?