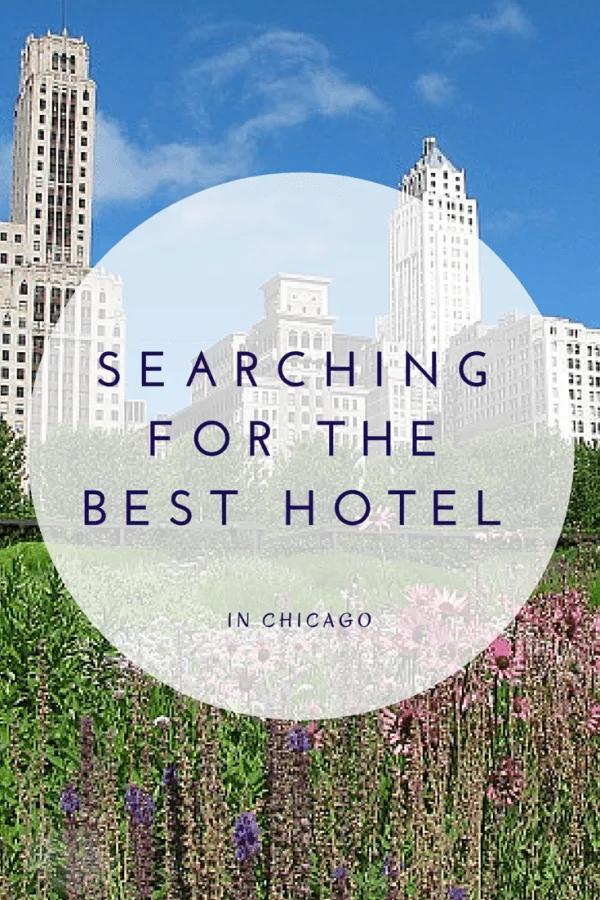 Finding the best hotels in Chicago can be a fun experience. There are many options out there, but you want to choose the best one for your individual needs. Shop around and compare different hotel room rates, and you can also find deals online that may combine your hotel room and flight for the best possible price.
Searching for the Best Hotels in Chicago
Consider Your Itinerary
Think about your schedule before booking a hotel room. Where are you going to spend most of your day or days at? If you are in town on business, you may want to find a room near your job site or conference center. If you are in town with the family, you may want to stay within walking distance of popular attractions and good restaurants. By staying in a place that is close to where you are going to be spending your time all day, you can enjoy many conveniences. You can save money on gas or cab fares by being able to walk to nearby locations. You can also enjoy meeting new people and really experiencing the atmosphere of this great place if you spend some time outdoors strolling from place to place. If you are working long hours, you will be glad that you are staying in a nearby hotel too.
Get the Most for Your Money
If you find a few different hotels that have rooms at a similar price, you can look at them all closely to see which one is going to offer you the most for your money. You can read traveler's reviews to see what real guests think about their stay at certain hotels. You can also compare amenities. If you can stay at a hotel that has a pool, gym, and free internet for the same price as a hotel with none of those options, wouldn't you go for the extra amenities?
Family Friendly
If you are visiting town with your family, you are going to want to find a family friendly hotel to stay at. You should look for a hotel that is in a well-lit location and that has different activities for your children to do. If you are traveling alone or with a group of business associates, you may want to stay in a hotel that caters to adults. There are hotels with bars and restaurants inside of them. There are also expensive five-star options that will help you to feel pampered and refreshed after visiting them thanks to spa treatments and other upscale amenities. The best hotel for you or your family will depend on what you are looking for.
You should look for a hotel that is within your price range and that has a friendly staff. You should feel safe and at ease when you check-in, and you should be able to enjoy yourself for the duration of your stay. When you are looking for the best hotel, you want to make sure that you find one with a comfortable bed and welcoming atmosphere.
This article was contributed by Fiona Moriarty of Hipmunk, the most comprehensive travel search website allowing you to find the best deals on anything from flights and hotels to train rides and Homeaway rentals.