Cell phones drop calls sometimes. It's not a deal breaker when it happens occasionally. But, when dropping calls becomes a daily ordeal, it's time to switch. This is a sponsored post that contains affiliate links. All opinions are my own.
It seems like calls tend to drop out during the most important times, doesn't it? These are five scenarios where a dropped call can make you want to toss your phone out the window.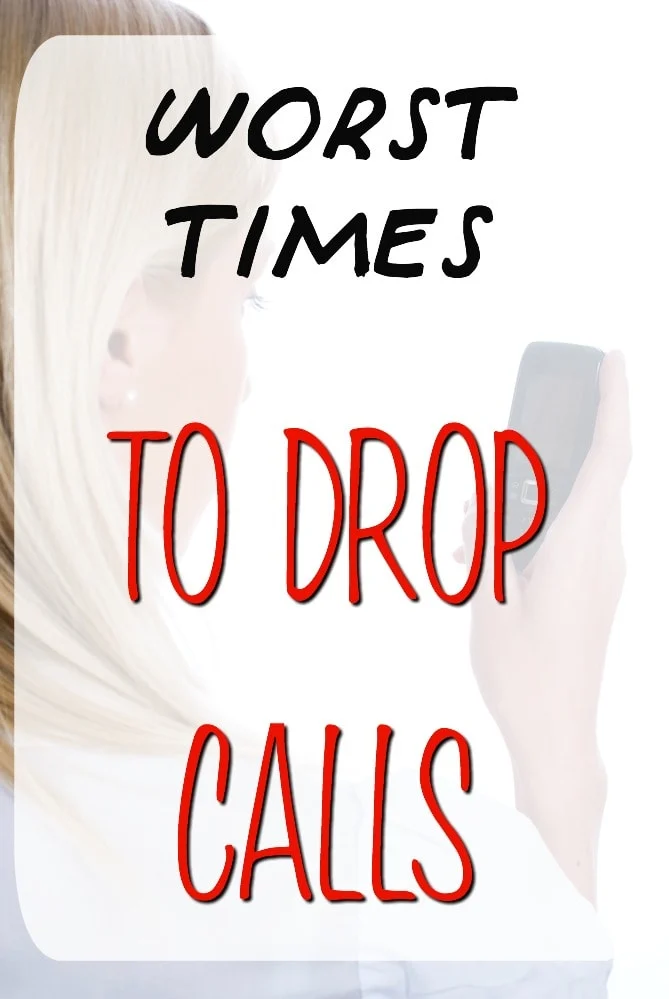 5 Worst Times to for a Phone Call to Drop
When you are lost.
Driving in the city of Chicago is stressful enough. When I have my navigation running on my phone, I cannot have it drop out on me. One wrong turn in the city has sent me so far out of my way that I end up in tears.
Missing family calls.
When my family calls me, I do not want to miss it. Especially, if it's one of my Grandparents calling. My Gram doesn't understand cell phones enough to realize I might not know that I missed her call. This is never okay. If she is calling me, I need to know immediately.
On a conference call with clients.
Work-related phone calls are nothing to mess with. When you are on the phone with one or more people regarding business, the last thing you want is to be the one with the unreliable phone. Even though it's not your fault, it can appear unprofessional.
During an intense story.
You're telling a seriously amazing and detailed story. About ten minutes into it you realize the person is no longer there. Well, when the heck did that happen? Do you really have to tell that whole saga again?
In a deep conversation.
Professing your love? Making a confession? Saying you are sorry? All of these things are better said in person, but if you do need to do it over the phone, it's a horrible time for the call to drop.
Verizon Savings
Honestly, I cannot think of a good time for dropped call. No matter when it happens it's annoying at best, and downright dangerous at the worst.
If you are dealing with an unreliable phone, now is the perfect time for a switch. Verizon is offering waived activation fees for phones and tablets through June 11, and $100 off select smartphones with code VZWDEAL through June 30th.
Disclaimers or Restrictions: Waived activation available through 6/11; $100 off select smartphones available through 6/30. Both the waived activation and $100 off are available online only and cannot be applied to upgrades. $100 off select smartphones does not include the Samsung Galaxy S7 & Galaxy S7 Edge, HTC 10, or the iPhone SE.
Verizon is known to be the #1 cell service provider for speed, data, reliability, and overall network performance in the U.S. according to an independent third-party tester.