Do you have dreams of the perfect road trip? Or, maybe your travel dream is a cruise you've imagined since childhood–a snapshot that's etched in your brain of dining on deck, followed by tea with your significant other or best friend. As you became older, those travel aspirations may have taken you to far-off places like Africa. Then again, perhaps a quaint town in Napa or Sonoma, CA, sounds just perfect.
If these thoughts are a prevalent aspect of your life's journey, then you must experience The Travel and Adventure Show, which recently docked its ship of wanderlust opportunities in Chicago. My admission to the show was complimentary, all thoughts shared here are my own.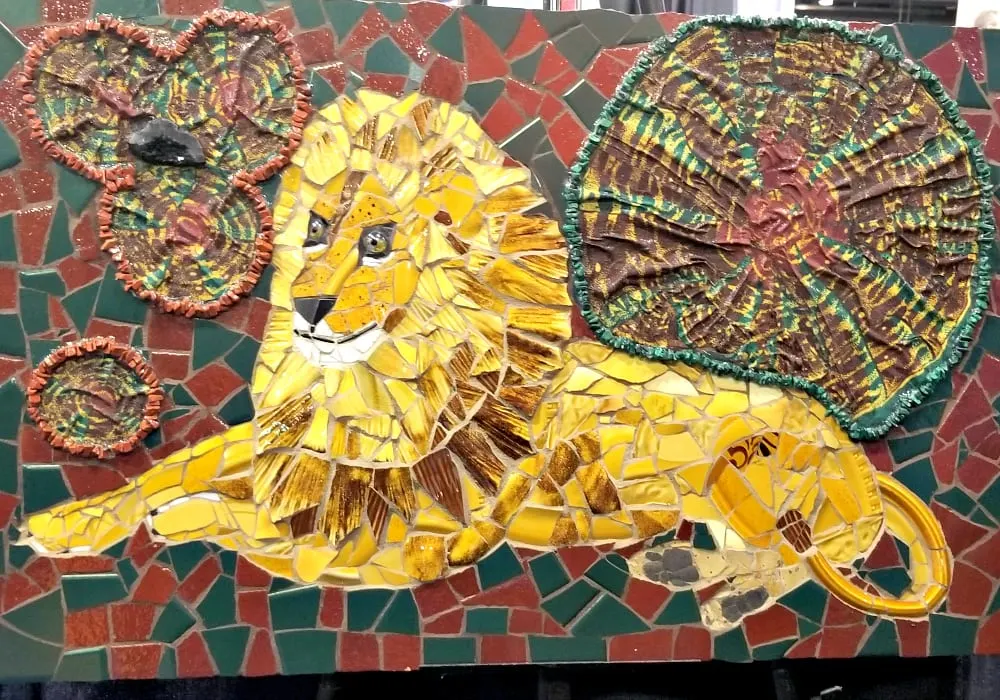 Travel and Adventure Show – Chicago
While it doesn't take much to get me excited about traveling the world, the recent cold spell in my hometown made the images of sunny locales and picturesque beaches all the more appealing–the Travel and Adventure Show experience is as much travel planning as it is a mental escape.
I had opportunities to meet people from all over the world, which provides first-hand, passionate descriptions of towns and cities you'll be inspired to visit.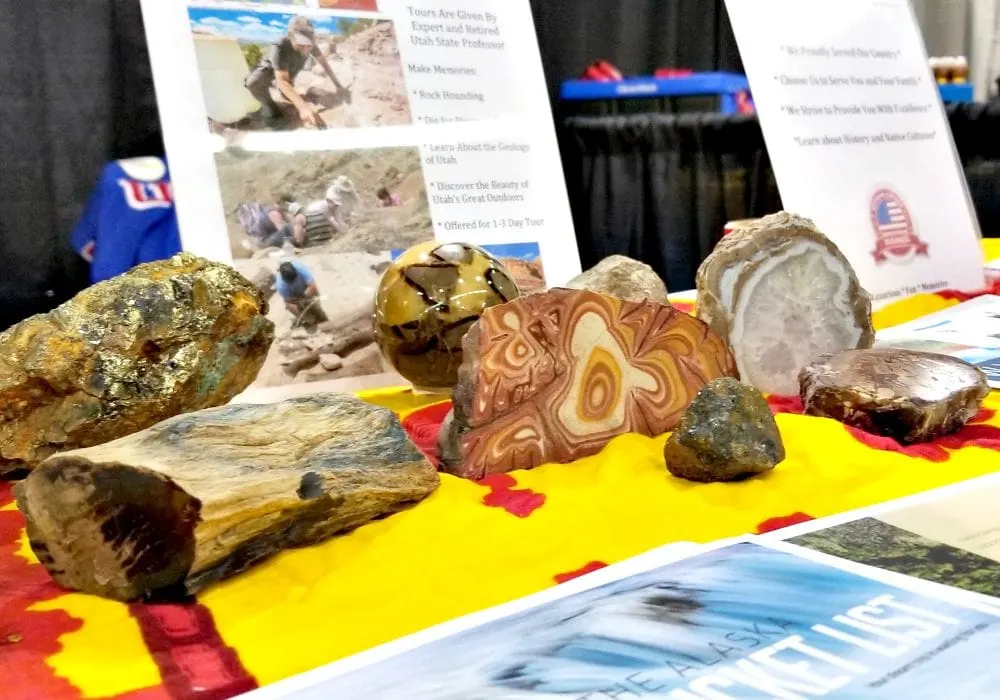 Returning from any travel destination results in reflection and storytelling from the visitor perspective, but while gliding through the aisles of the massive conference hall, you meet local storytellers who impart their tales of must-sees and oddities.
In the space of 20 minutes, I became excited at the prospect of visiting a Midwestern Spam museum, planning a Minecraft themed trip, and touring California wine country!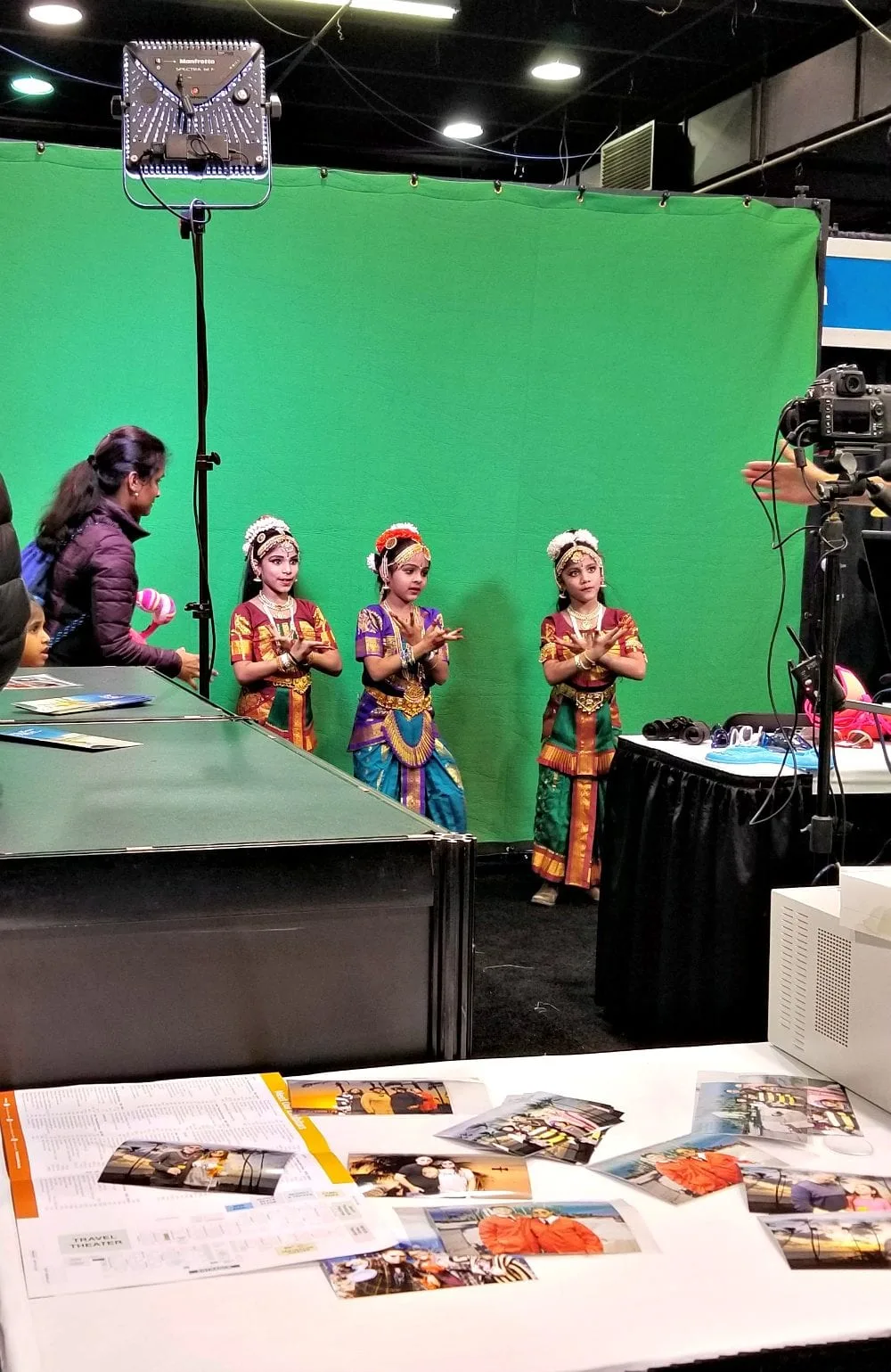 Facetime with so many engaging personalities, with whom to network and swap stories, can be overwhelming, but being familiar with the extensive schedule of speaker sessions, photo opportunities, and other experiences made navigating the show very easy. Ensuring I attended celebrity travel sessions by wanderlust gurus, Rick Steves and Samantha Brown, began the process of mapping my most effective use of time–there is so much to see and do!
Taking advantage of photo opportunities with a wonderful sponsor, Florida Keys and Key West, provided me and my travel pal, Natasha, a keepsake of our time at the show. There are also interactive happenings, such as test rides in a fleet of Segways and Trikkes, which are an excellent option for those wanting to experience architecture and history tours of their favorite big cities sans blisters.
You'll walk away from the show with plenty of information to start planning your next travel journey, but your budget may not allow all of those trips to happen soon enough. Which is another reason to visit this grand hall of voyages: You can win vacations!
Almost every booth I visited had some opportunity to win a travel package or experience in their particular location. Taking the time to fill out simple entry forms could result in an amazing year of museums, ports of call, and dining in some of the world's most beautiful places.
My Favorite Booth
Ever since I saw Kristen Bell and Dax Shepard's music video in/to Africa, I've been mentally planning my own safari. When I walked up to the Wilderness Legends booth, I was greeted by a very friendly woman, Lori, and a soft-spoken, shy man, Donatus.
Natasha and I perused their photo album of majestic creatures seen on safari, while briefly talking about my obsession with elephants and the animal's emotional intelligence. Donatus stepped out of the booth for a few minutes, giving Lori the chance to tell us this incredibly humble man's story without embarrassing him.
She told us that he grew up in a poor village several miles away from any schools. He walked those miles daily to take advantage of the opportunity for free education through seventh grade. But after that grade level, schooling costs money–something Donatus' family did not have.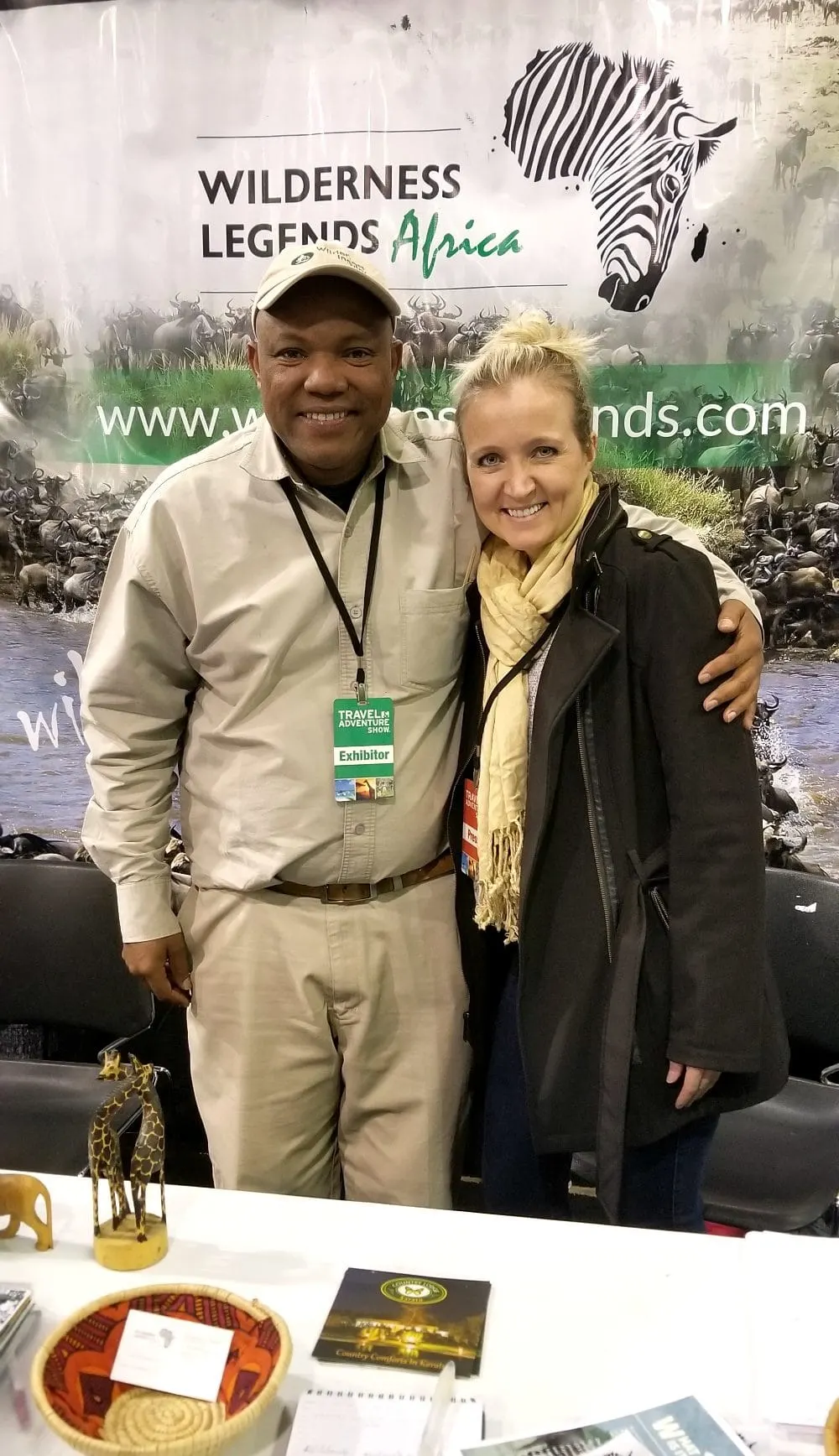 Beginning with just three chickens, he and his grandmother created a business, selling eggs to pay for his education. Now, with a masters degree in natural resource management, Donatus is the founder of Wilderness Legends Africa, an East African tourism company. He also dedicates his time to monitoring elephants in Ngorongoro Conservation Area and is an advocate for protecting endangered black rhinos. His relationship with the rhino population is so close, he even knows ALL their names.
Lori explained the process of keeping elephants safe, which costs quite a bit of money. To keep track of the herd, they collar the matriarch elephant. For that process to be humanely accomplished, she needs to be tranquilized, which alone costs hundreds, and the collar itself costs thousands. But, tracking the parade allows Donatus and his team the opportunity to keep these beautiful animals safe.
From his challenging beginnings, this man has accomplished a seemingly impossible level of success, but you'd never know it after meeting him. He's quiet and reserved but exudes warmth and care. In the 5 minutes I was in his presence, I wanted to help African wildlife with my own financial contribution and share Donatus' story with whomever I can.
When is the Travel and Adventure show coming to an area near you? Find out here.